With 9,330 km/5,800 mi of coastline and thousands of cenotes, a comprehensive list of the best scuba diving spots in Mexico could fill an entire book. With that in mind, this article will cover the best places to dive in Mexico for those who have never been or only visited a few times.
¡Vamos!
The best scuba diving in Mexico is a tale of two coasts: the eastern side bathed by the warm Caribbean Sea and the exciting, anything-could-swim-by Pacific side.
---
Best Diving in Mexico: The Yucatán Peninsula
On the east coast of Mexico, the water is warm and the diving is easy. Divers flock to the Yucatán Peninsula year-round to cruise the reefs of Cozumel, relax in the resorts of Riviera Maya and capture otherworldly pics while freediving or scuba diving in the cenotes. Water temps are 25-28ºC/78-82ºF throughout the year, except in the cenotes, where the temperature is consistently 25ºC/77ºF.
Isla Cozumel
If you're already a certified diver, scuba diving in Cozumel is a must-do. The island's drift dives are legendary. One of my dive buddies calls it "scuba TV" because you just float in the current watching angel fish, turtles, eagle rays and groupers. Peek under a coral head and you might find a singing splendid toadfish. You can learn to scuba dive in Cozumel, but in my experience, it's better to wait until you're comfortable in the water before you try drift diving.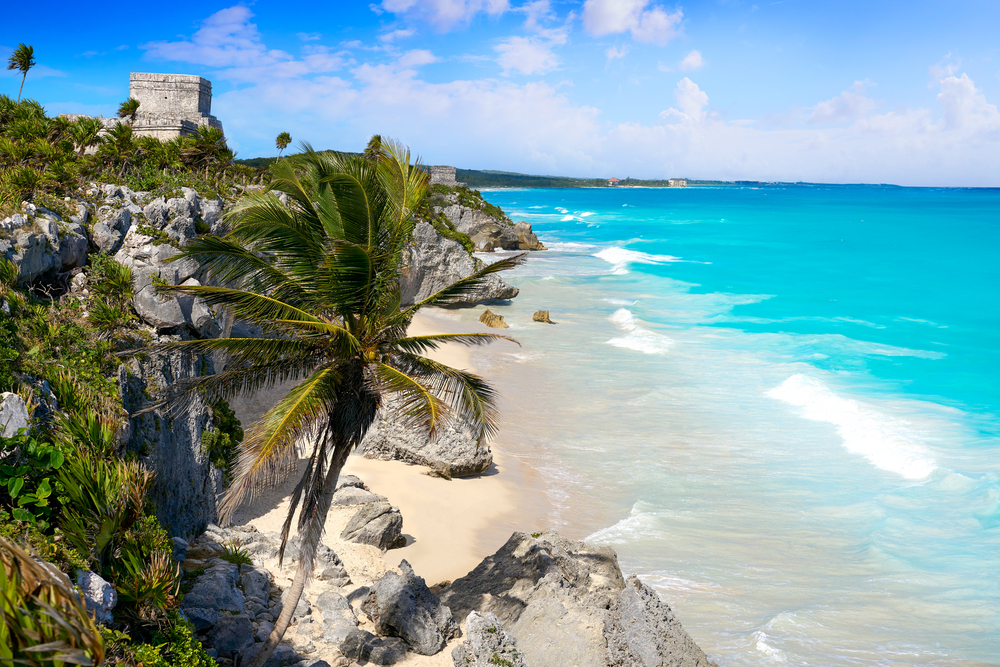 Scuba Diving Cancún and Playa del Carmen
For those new to scuba diving or anyone traveling with a non-diver, consider staying in Cancún or Playa del Carmen instead of Cozumel. The mainland has more things to do for non-divers including: Mayan ruins, activities for kids, shopping and a more active nightlife. If you want to dive Cozumel, it's only a short ferry ride away.
The mainland is also where you can dive, snorkel or freedive in beautiful cenotes. Bring your camera and a wetsuit! As mentioned above, the water temp is around 25ºC/77ºF.
Cancún is home to an underwater art museum (MUSA). Sculptor Jason deCaires Taylor created an artificial reef of more than 400 sculptures. It's a unique experience for divers of all levels.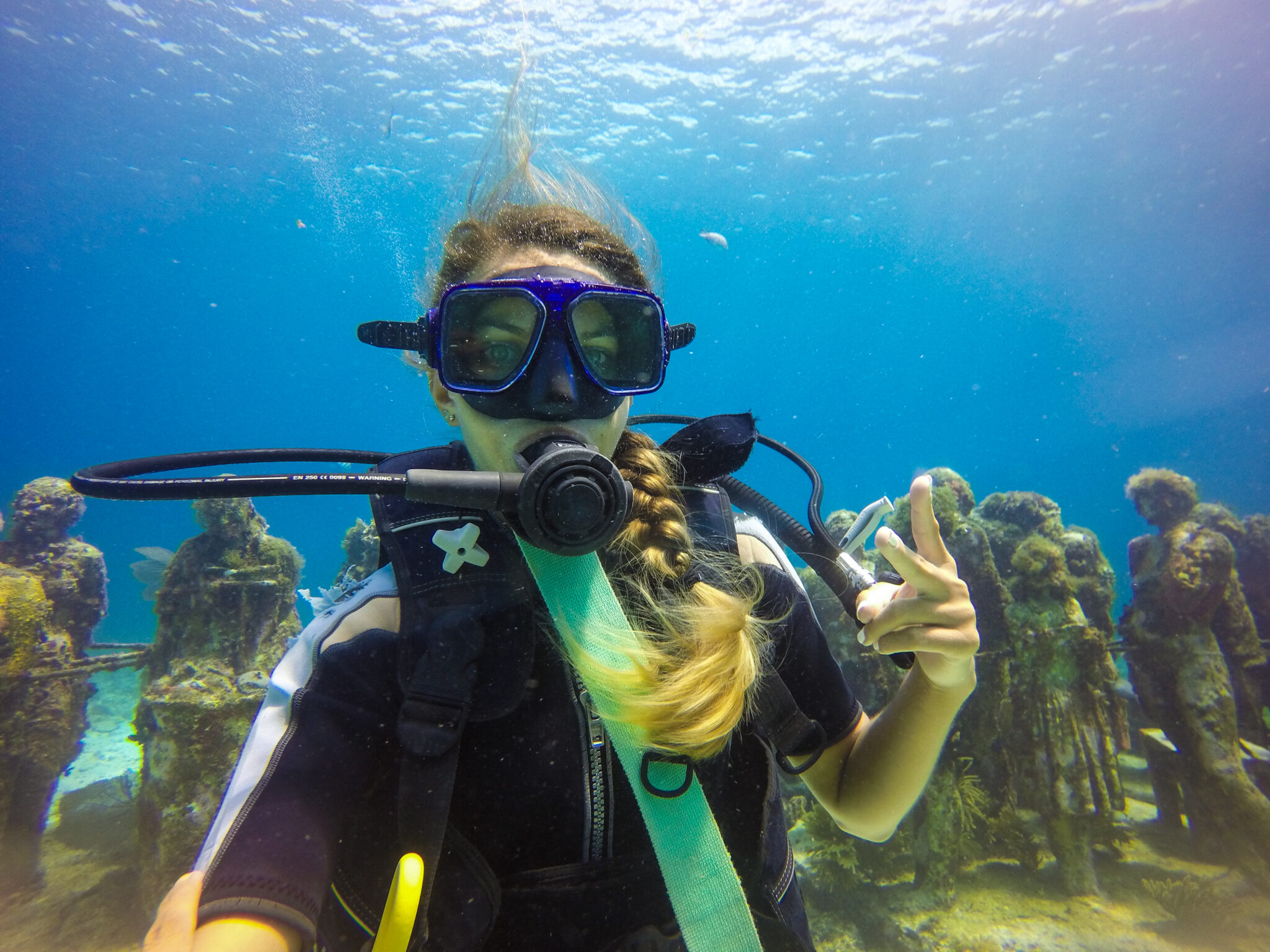 From June through September, it's possible to snorkel with whale sharks near Isla Mujeres and Isla Holbox. Both of these islands are accessible from Cancún and Playa.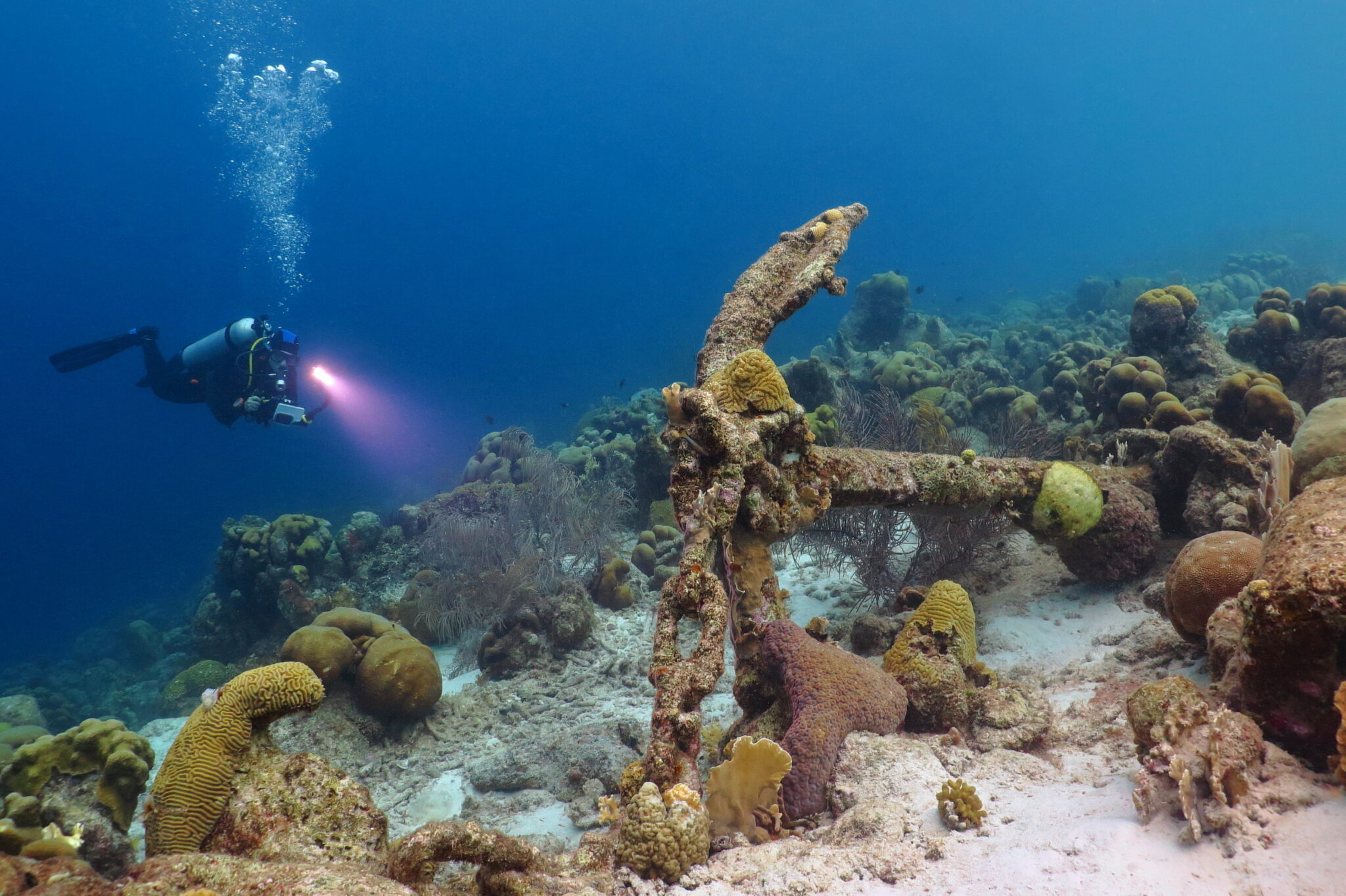 ---
Best Diving in Mexico: Baja California
There are dive sites all along the Pacific coast of Mexico, but the Baja peninsula offers some of the most accessible and exciting diving opportunities. The Baja peninsula has the Pacific Ocean on one side and the Gulf of California on the other. The Gulf of California, also known as the Sea of Cortez, was one of Jacques Cousteau's favorite places to dive. Whatever you call it, the area is packed with underwater life including: dolphins, rays, turtles, sea lions, sharks and whales. If you want to see pelagics, Baja is the place to go.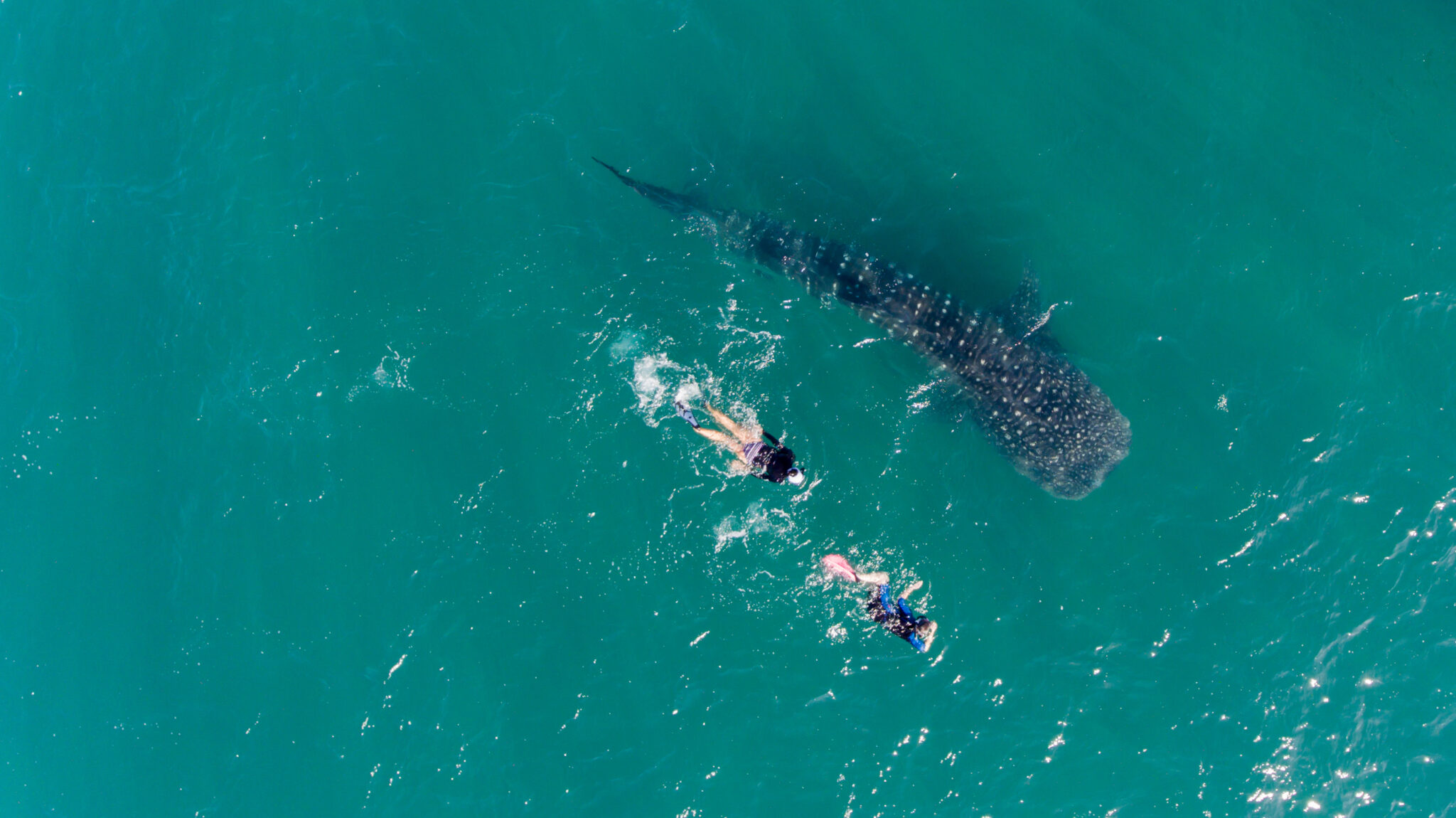 Diving in Cabo Pulmo
Cabo Pulmo National Marine Park is one of the oldest and most successful marine protected areas in the world. Some say the dive site El Vencedor is something every diver should experience at least once in their life.
---
If you're the kind of diver who likes "the big stuff" (and I mean BIG), look no further than a liveaboard trip to Socorro Island. Located in the isolated Revillagigedo Archipelago (sometimes called the Mexican Galapagos), Socorro is not for the faint of heart or stomach. The crossing takes approximately 23 hours each way, and it can be bumpy.
Only experienced divers should visit Socorro. Some of the dive sites are quite deep, and there can be strong currents and rough seas. The conditions that make things rough for divers are a paradise for:
Massive manta ray
Hammerheads, tiger sharks and oceanic white tips
Dolphins
Humpback whales
But wait there's more! If you've ever dreamt of looking a great white shark in the eye, Isla Guadalupe can make your dreams come true.
Guadalupe Island is one of only four places in the world where you can (cage) dive with great white sharks. With 30m/100ft of visibility, it's possible to see several great whites in one dive. Massive females up to 5.5 m/18 ft are not uncommon. Watch the video below to see one diver's experience, then check out liveaboard trips to Guadalupe.
---
As mentioned above, this article is just a starting place. After 15 years as a scuba diver, I still haven't explored everything Mexico has to offer.
For a deeper dive into the best diving in Mexico, click the map below or connect with an expert at PADI Travel®.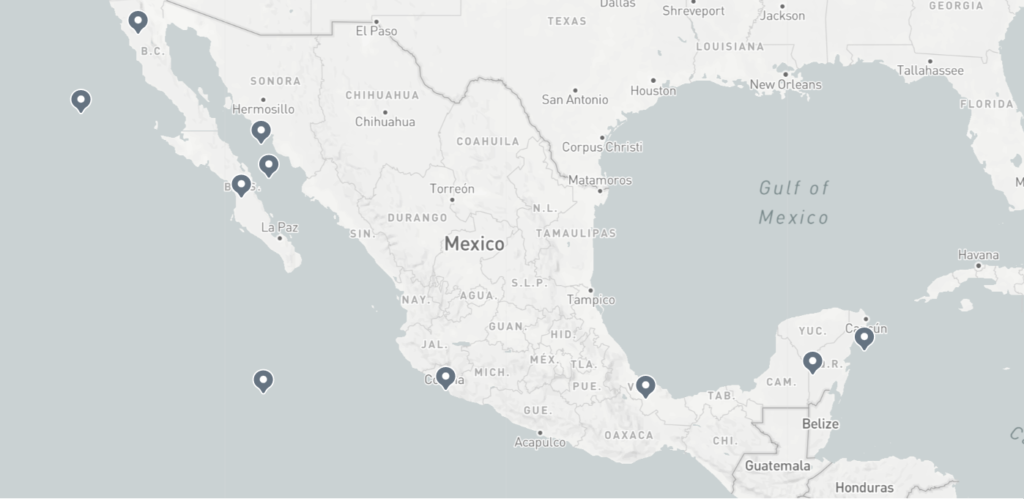 ---
Not a diver yet? Get your PADI and learn what it means to #LiveUnfiltered in Mexico. You can start online before your trip to Mexico or find a dive shop in your destination of choice to complete your training.
---