PADI divers around the world continue to advocate for inclusivity in diving and take action to protect the ocean, the dive industry and their local communities – hope is certainly rising.
Together, on 15 July 2023, we will celebrate the 9th annual PADI Women's Dive Day. This event has grown into the most celebrated day of diving on the planet, transforming lives and opening the door to the underwater world. Once again, the dive community will rally together (locally or virtually) to encourage divers of all genders, ages, races, backgrounds and abilities to confidently explore and protect the ocean.
Around the world #PADIWOMEN work daily to advocate for – and exemplify – a more inclusive dive community. From inspiring new generations as their country's youngest diver to creating foundations that change perceptions of who can be a PADI Diver, here are just a few of the many women around the world who are diving deeper to create balance between humanity and the ocean.
---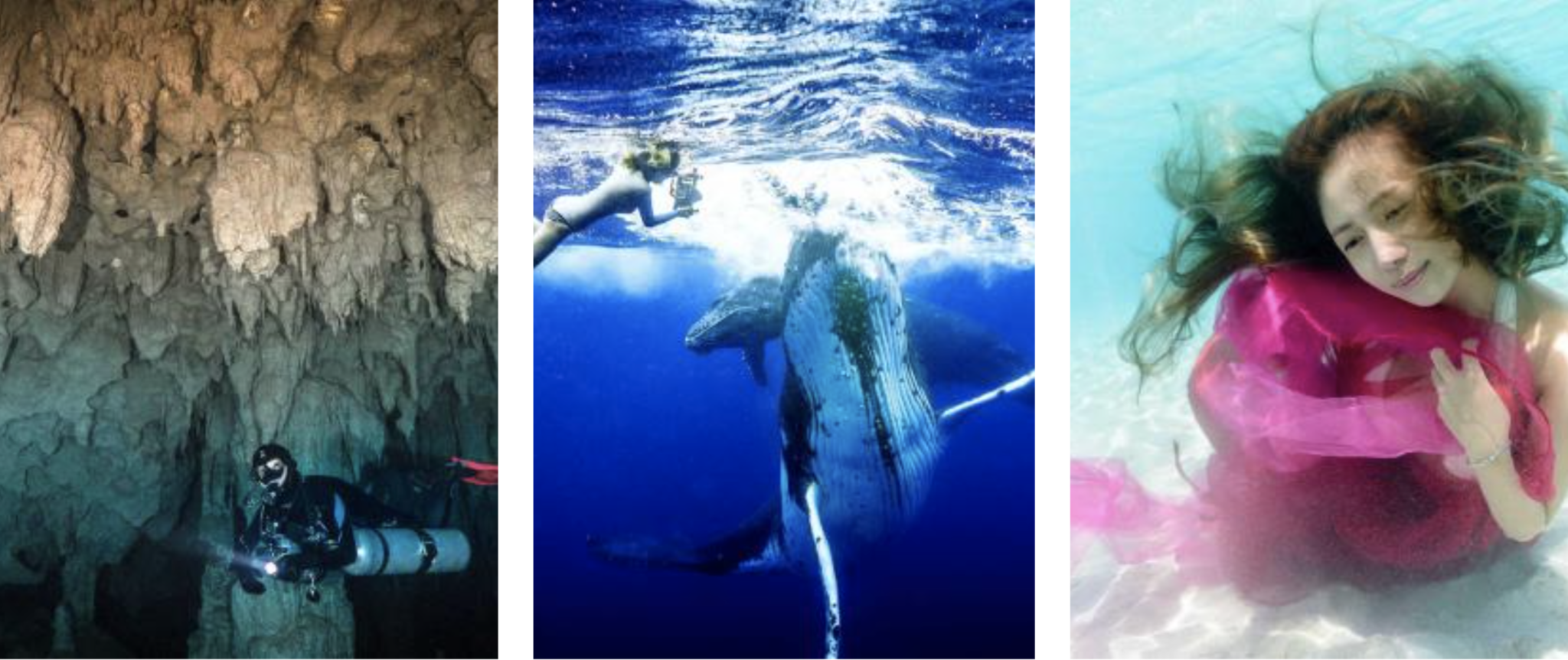 Combining Two Loves to Create Balance: Song-Hyun Choi
Song-Hyun Choi has found a way to combine all her passions for the common purpose of encouraging others to experience the healing benefits of the ocean. Song-Hyun has taken her platform as a successful Korean actress and used it to inspire others in South Korea to learn how to dive, promoting inclusivity in diving. Song-Hyun learned how to dive for a movie she was acting in, and is now a PADI Instructor and AmbassaDiver™ who shares her diving experiences online to inspire others in her home country to explore new places and join her in protecting the ocean.
---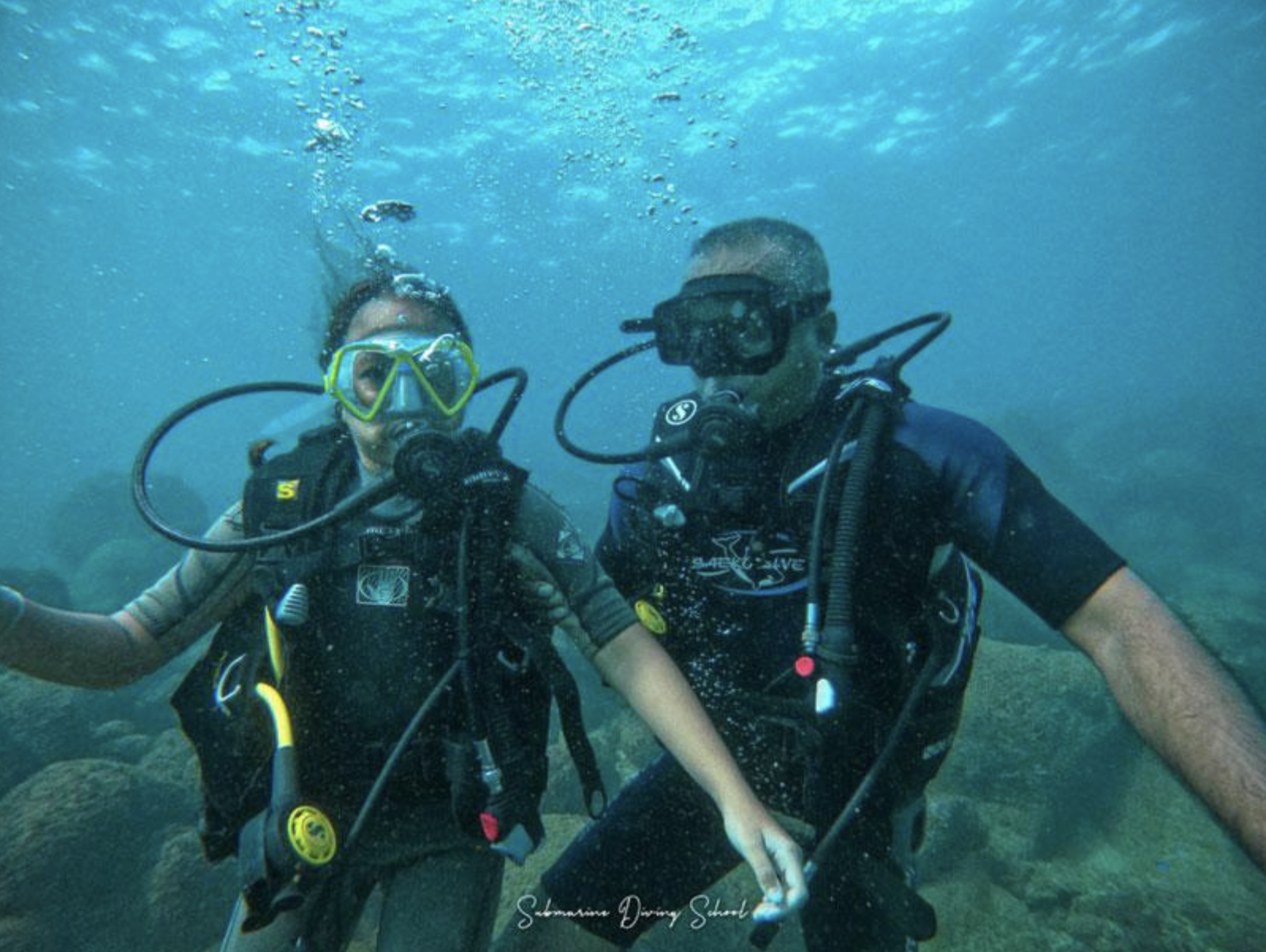 Providing Hope for the Next Generation: Amber Matarage
Showing you're never too young to make a difference, 10-year-old Amber Matarage became the youngest diver in Sri Lanka in February 2021. With the support of Submarine Diving School, she received her PADI Junior Open Water certification, moving one step closer to fulfilling her dream of becoming a marine biologist. Amber is showing other children in her community that any dream can come true, with hers being creating a cleaner ocean for others to explore. She is focused on fighting marine pollution in her local area so that others can dive there with more coral, more fish and less debris in the ocean.
---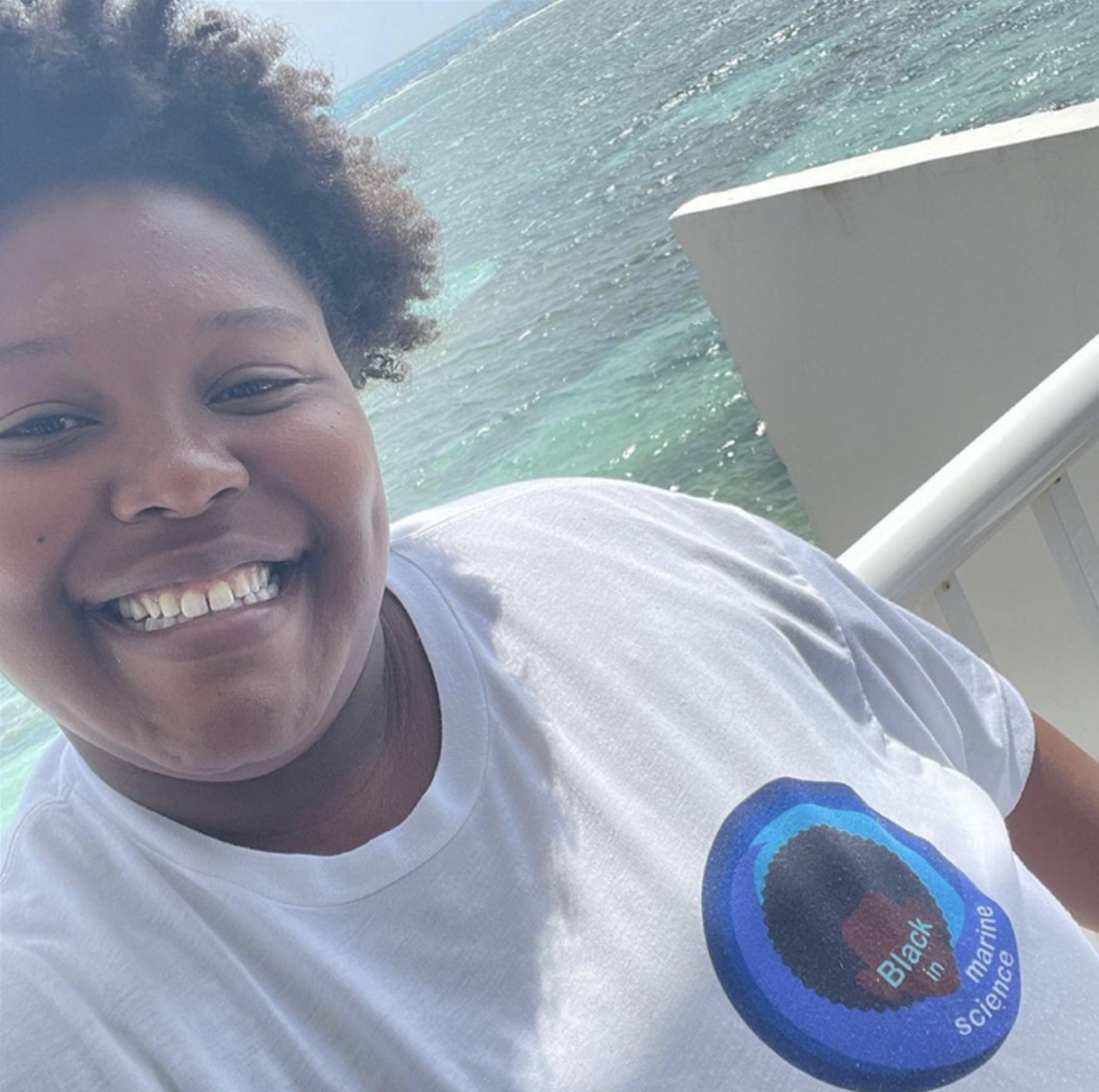 Driving Diversity in Diving: Dr. Tiara Moore
Dr. Tiara Moore believes that water connects us all and that there is an opportunity for more Black people to feel a sense of belonging in the marine world. She had often dealt with the stereotype that Black people can't swim, until she proved otherwise when she herself became a certified PADI Open Water diver with the support of PADI Dive Center Lake Phoenix. Since then, she has founded Black In Marine Science, which started out as being a week-long event to highlight the need for more diversity in marine science. But the swell of support for the event turned it into a global community that now aims to inspire younger generations to be part of the marine world through community outreach and scholarship programs. The group also uses their BIMS TV Youtube Channel to further show the need to protect and save the ocean and the role inclusion plays in accomplishing that. Subscribe to their channel today to take a bite into marine science!
---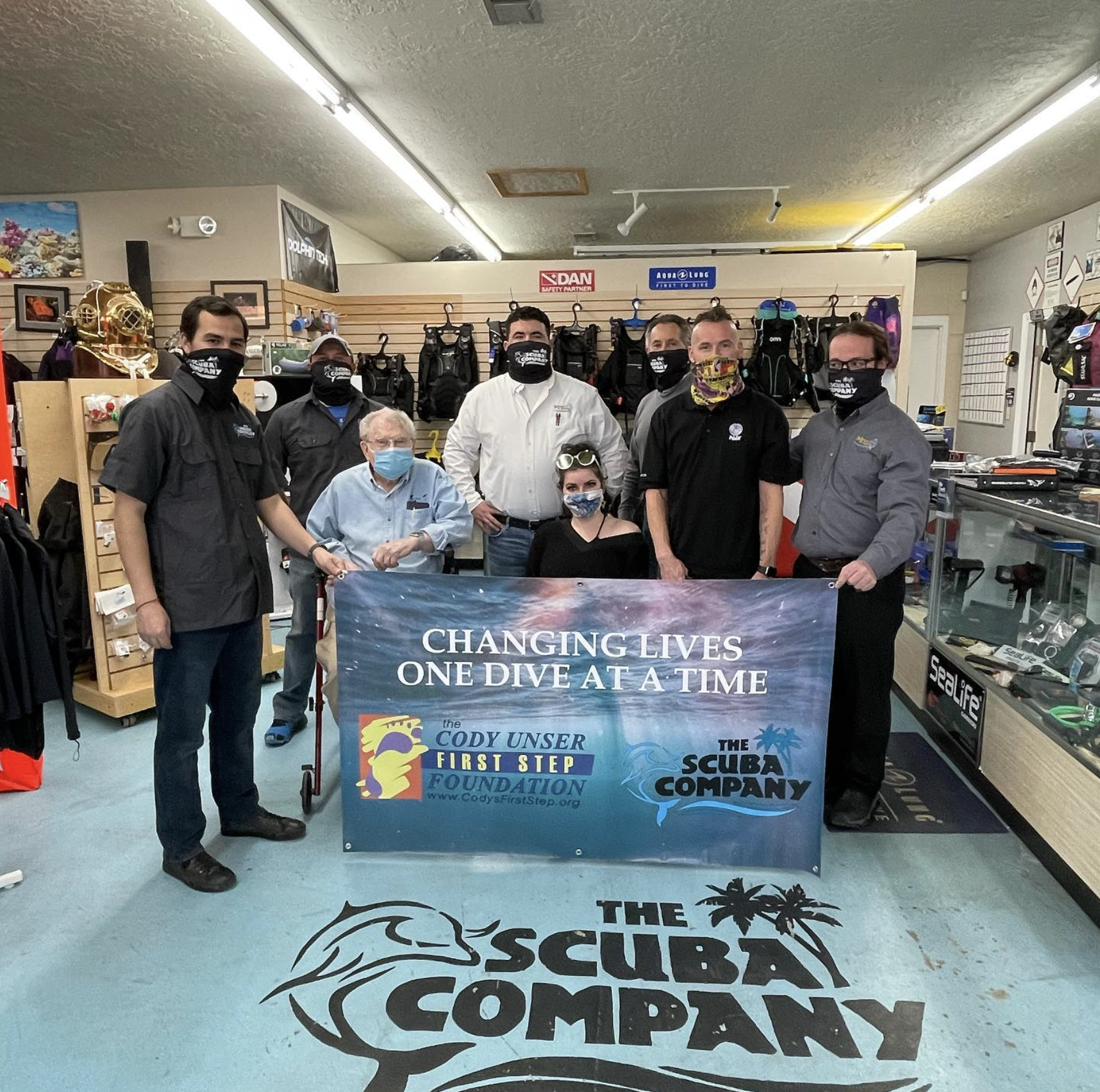 Changing Lives One Dive at a Time: Cody Unser
In 1999 Cody Unser contracted Transverse Myelitis, which left her paralyzed from the chest down and confined to a wheelchair while on land. But she didn't let that stop her from seeking adventure and discovering the freedom scuba diving and the ocean gave her. Now a certified PADI Advanced Open Water Diver, AmbassaDiver and the first paralyzed woman to be inducted in the Women Divers Hall of Fame, Cody founded The Cody Unser First Step Foundation. She has partnered with PADI Dive Center The Scuba Company to introduce more people with disabilities to diving and to prove they can be included in the sport as well, thus promoting inclusivity in diving. She also organizes dive trips for adaptive divers through Cody's Great Scuba Adventures to further encourage them to seek adventure and save the ocean. Stay tuned for exciting events and activities on the foundation's social media sites, Facebook, Instagram and Twitter.
---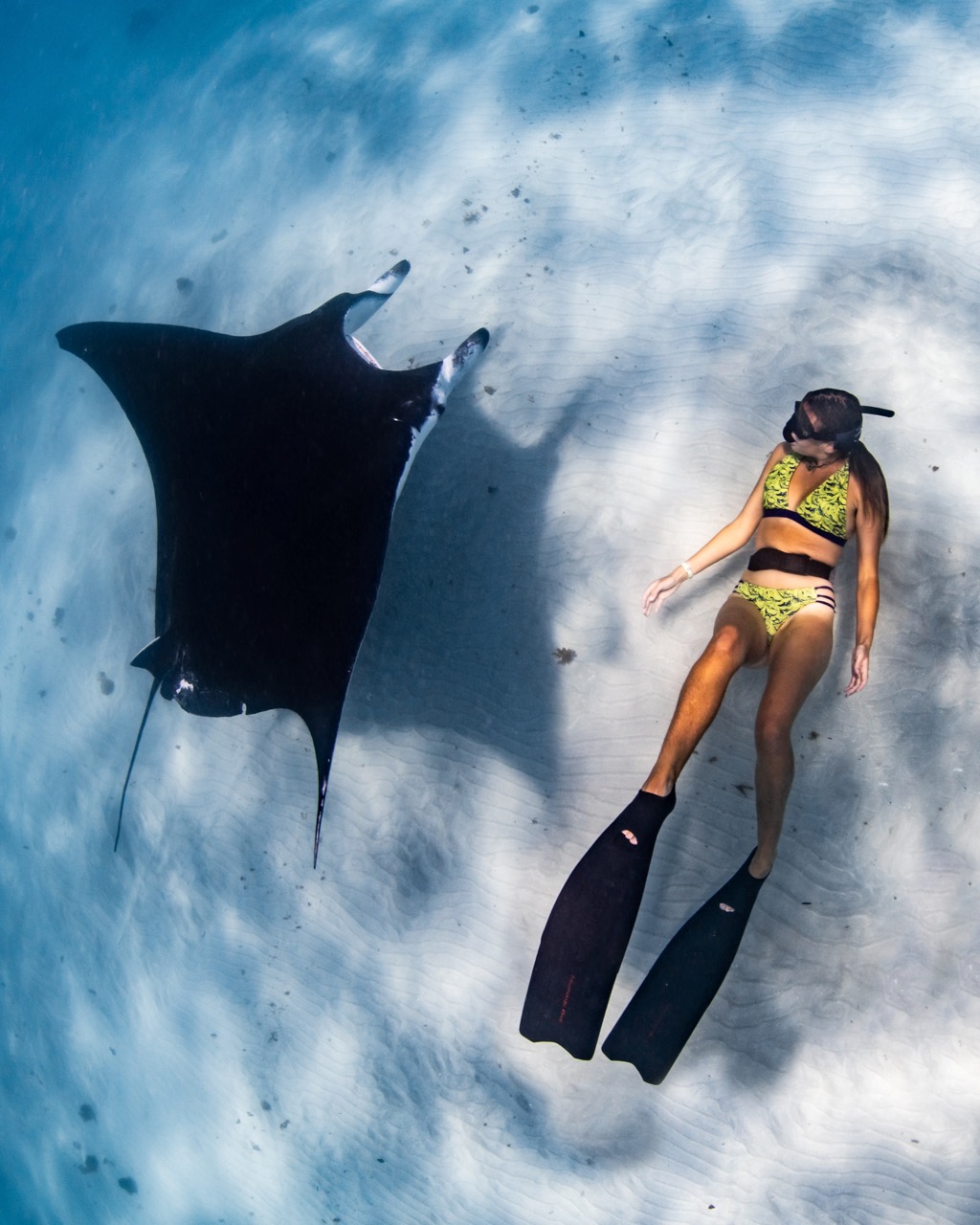 Making Saving the Ocean Stylish: Michelle Morgan
PADI Instructor and co-founder of sustainable swimwear line SeaMorgens, Michelle Morgan is on a mission to make saving the ocean as inclusive and stylish as possible. Wanting to find a way to provide female divers with sustainable, ethical and ocean friendly swimwear, Michelle designs the products herself using ECONYL® regenerated yarn from marine debris like fishing nets. With a dream of growing the business to concentrate on financially helping ocean conservation, 5 percent of profits go toward the Marine Megafauna Foundation to support the conservation and research of manta rays. Having recently beaten breast cancer – which left her with two different sized breasts – Michelle insists on modeling her collections to show that women of all different shapes and sizes can seek adventure and save the ocean through scuba diving. To further support this, Michelle plans to do a global casting call for a body positive photoshoot with her community, and is creating a new fighter fish bikini print dedicated to others fighting breast cancer. She is also starting a monthly newsletter to remind women to get their breasts checked.
---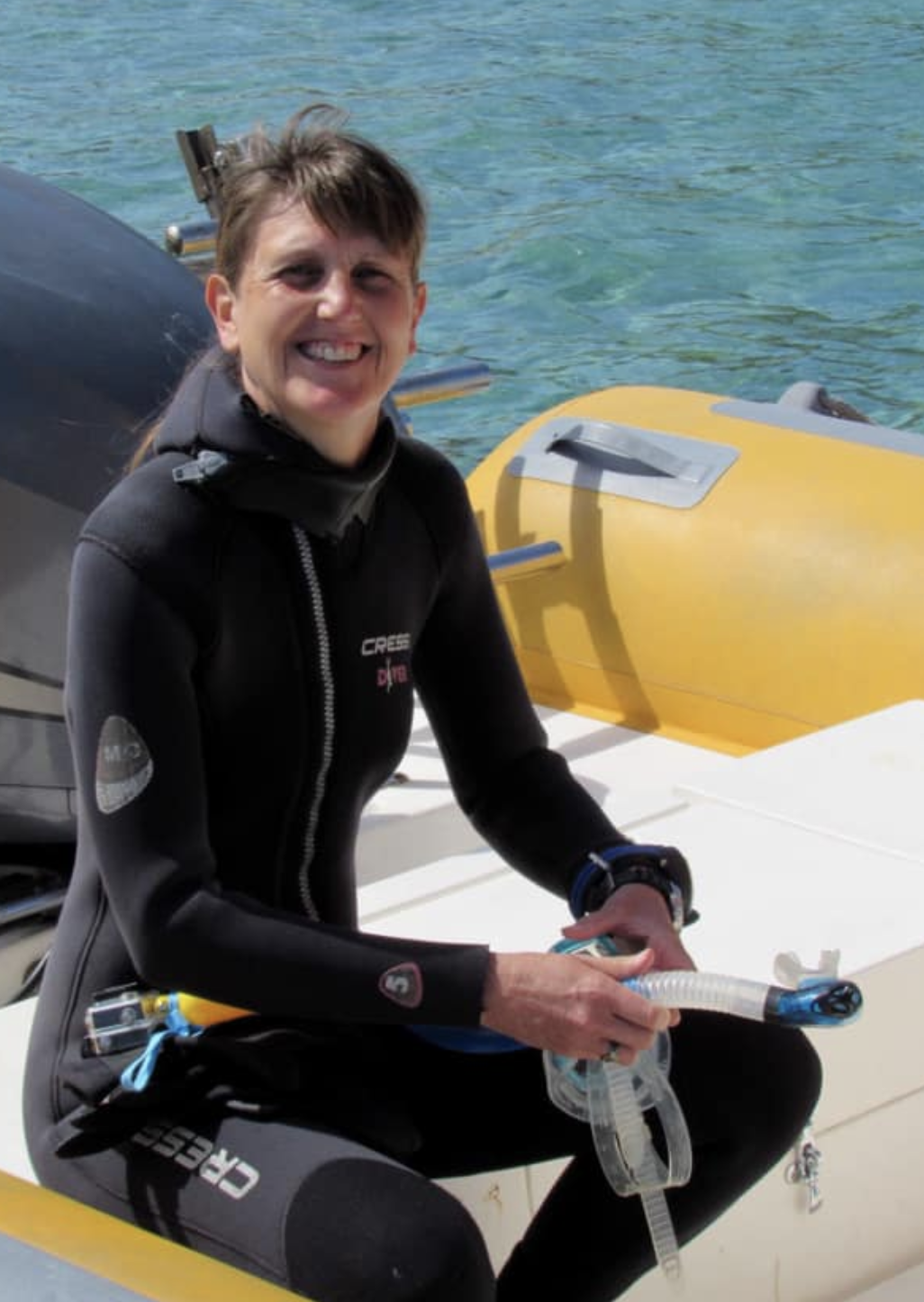 Taking a Grassroots Approach: Nicky Smedley
PADI Rescue Diver and Divemaster trainee Nicky Smedley is taking a personal approach toward educating those in her community on the importance of protecting and saving the ocean. Teaming up with PADI Dive Center Scuba Dream At Eight Acre Lake, Nicky is focused on educating children and non-divers through school talks, community land-based cleanup events and art projects. Taking a grassroots approach in educating others, her priority is to make conservation more inclusive in the community so that more people will be inspired to get involved in helping to protect and save the ocean.
---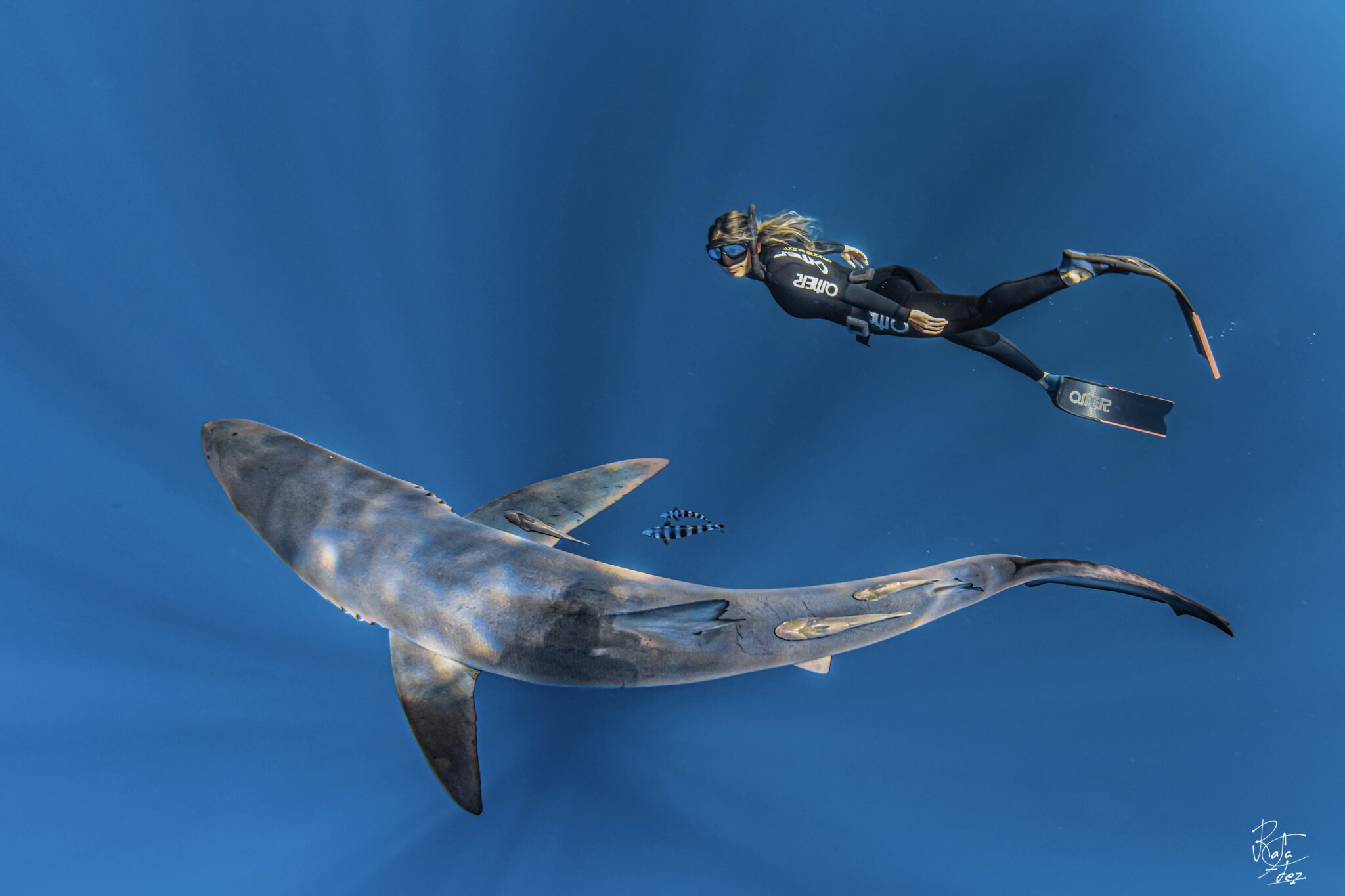 Using Science to Save Sharks: Gador Muntaner
Originally from Spain, Gádor put on a mask, fins, and snorkel for the first time in Mallorca Island when she was 3 years old. When she turned 16, she got her Open Water Diver certification, and that's when she knew that she would dedicate her life to the ocean. At 22, she achieved her PADI Open Water Scuba Instructor certification in order to be able to share with everybody what she loves the most: the feeling of diving.
In 2016 she moved to La Paz, Mexico to turn her passion into her work: the study and conservation of sharks. She did her undergraduate thesis studying sharks, as she had always dreamed, becoming a student of Pelagios Kakunjá Marine Conservation. Her research project focused on the movement patterns of the silvertip shark (Carcharhinus albimarginatus) in the Revillagigedo Archipelago.
Currently, she is pursuing her master's degree studying contamination in great white sharks (Carcharodon carcharias) tissues in Isla Guadalupe, Mexico. This love for sharks has led Gádor to travel the world–most recently running a scientific study in Spain on the positive impact sustainable shark tourism can have on the ocean.
Follow her mission to save sharks on Instagram: @gadormunta
---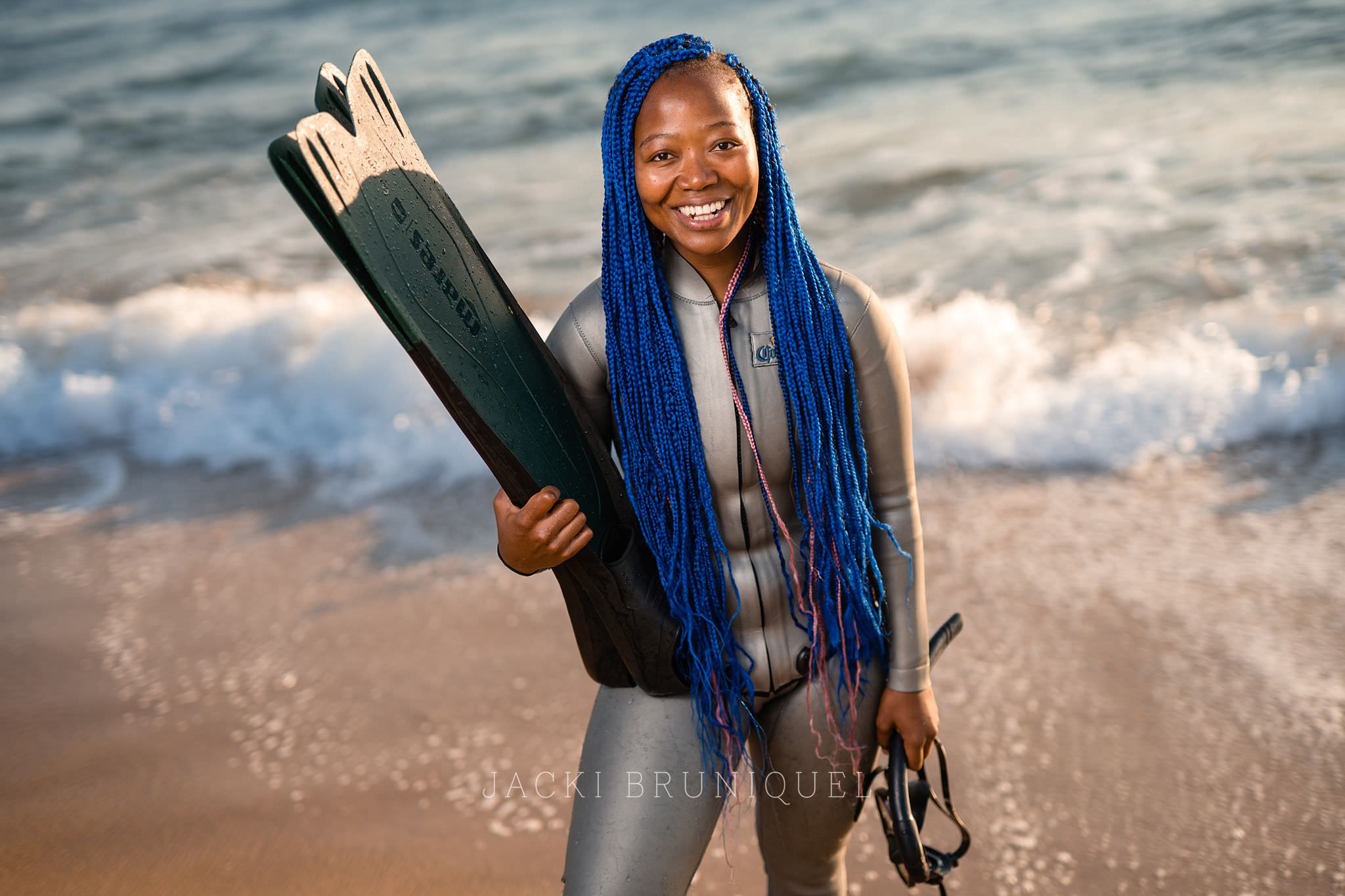 Building a New Generation of Ocean Guardians: Zandile Ndhlovu
Zandile Ndhlovu is the first Black African Freediving Instructor in South Africa and the founder of The Black Mermaid Foundation, an organization seeking to improve diversity in marine conservation and sports. Zandile's inspiring work centers around creating the magical first encounter that exposes youth – most of whom would never have the opportunity – to experience the ocean. As an ocean conservationist, diversity and inclusion specialist, and avid speaker and storyteller, she uses these skills to advocate for a blue planet in which the ocean is accessible – and protected – by all, regardless of race, gender and religion.
Zandile is a change agent, passionate about human potential being the critical currency that creates the worlds we want to live in while focusing on the collective ability to bring change. She's leading that change one young person at a time in South Africa – and around the world.
Follow her journey to creating more diversity in the ocean on Instagram: @zandithemermaid
---
Giving the Ocean a Voice: Brandee Anthony and Mermaid Elle
Brandee Anthony is a professional mermaid, photographer and PADI Mermaid instructor based out of Vero Beach, Florida. She started her dive company, Mermaid Freedive, in 2019 and offers guests the opportunity to become PADI Freedive and Mermaid certified in an all-inclusive retreat format. Brandee has over 1.7 million online followers where she shares her love for the water and creating content that brings happiness to her viewers through photography and videography.
Follow her mission to help others connect with themselves and the water on Instagram: @brandee_anthony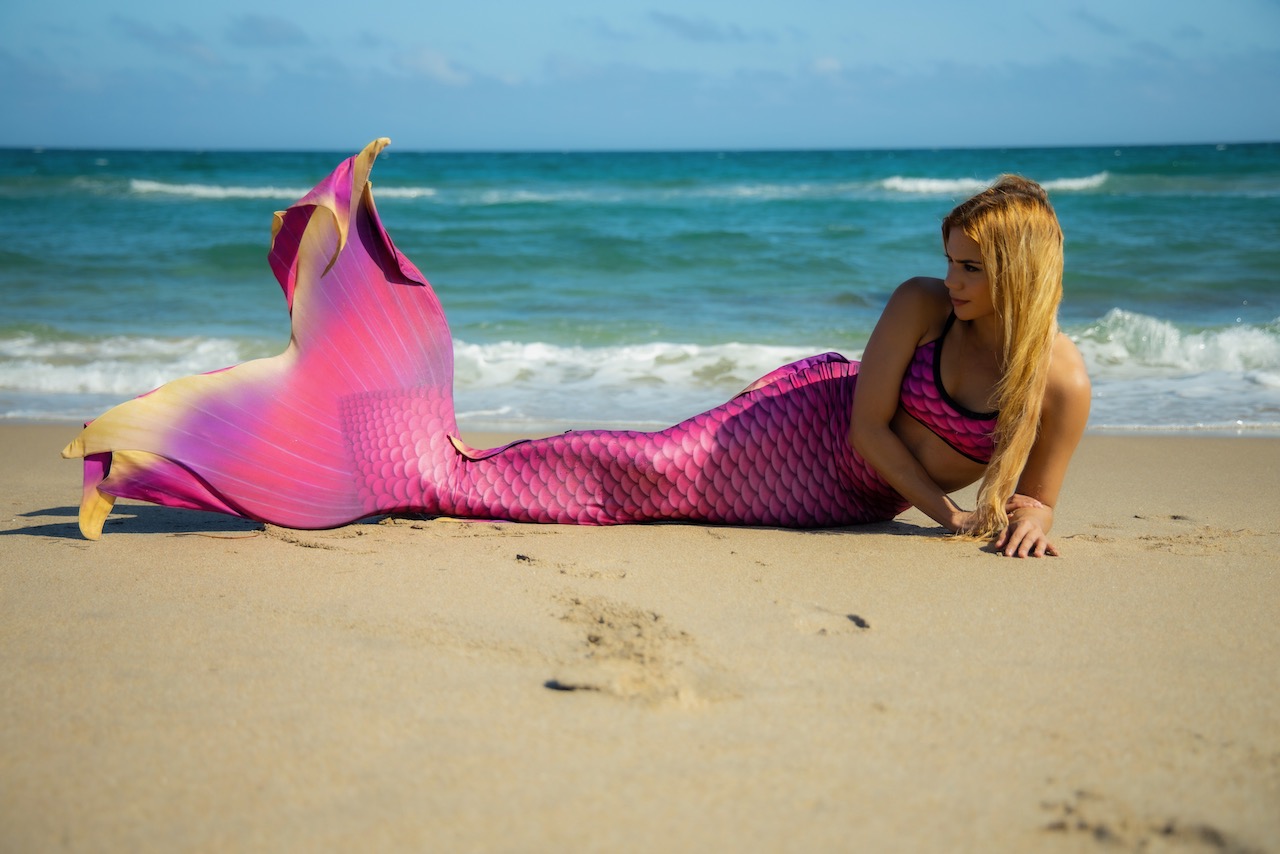 Mermaid Elle is the most popular mermaid on TikTok and makes a full-time living splashing her tail as a PADI Mermaid Instructor. She takes great pride in growing teaching more mermaids, saying "becoming a mermaid is really just being yourself in your most powerful form. We call ourselves mer-sisters and mer-brothers because mermaids are one species, one family, one school of fish!" She's already underway training up other mermaids as an official PADI Mermaid Instructor and is making a full-time living as a professional mermaid.
Elle believes that it is the mer-persons role to speak for an ocean – and its creatures – that can't speak for itself. She's a real-life Ariel using her skills to drive more focus upon marine conservation.
Follow her mission to inspire others to live their best mermaid life on TikTok: @themermaidelle
---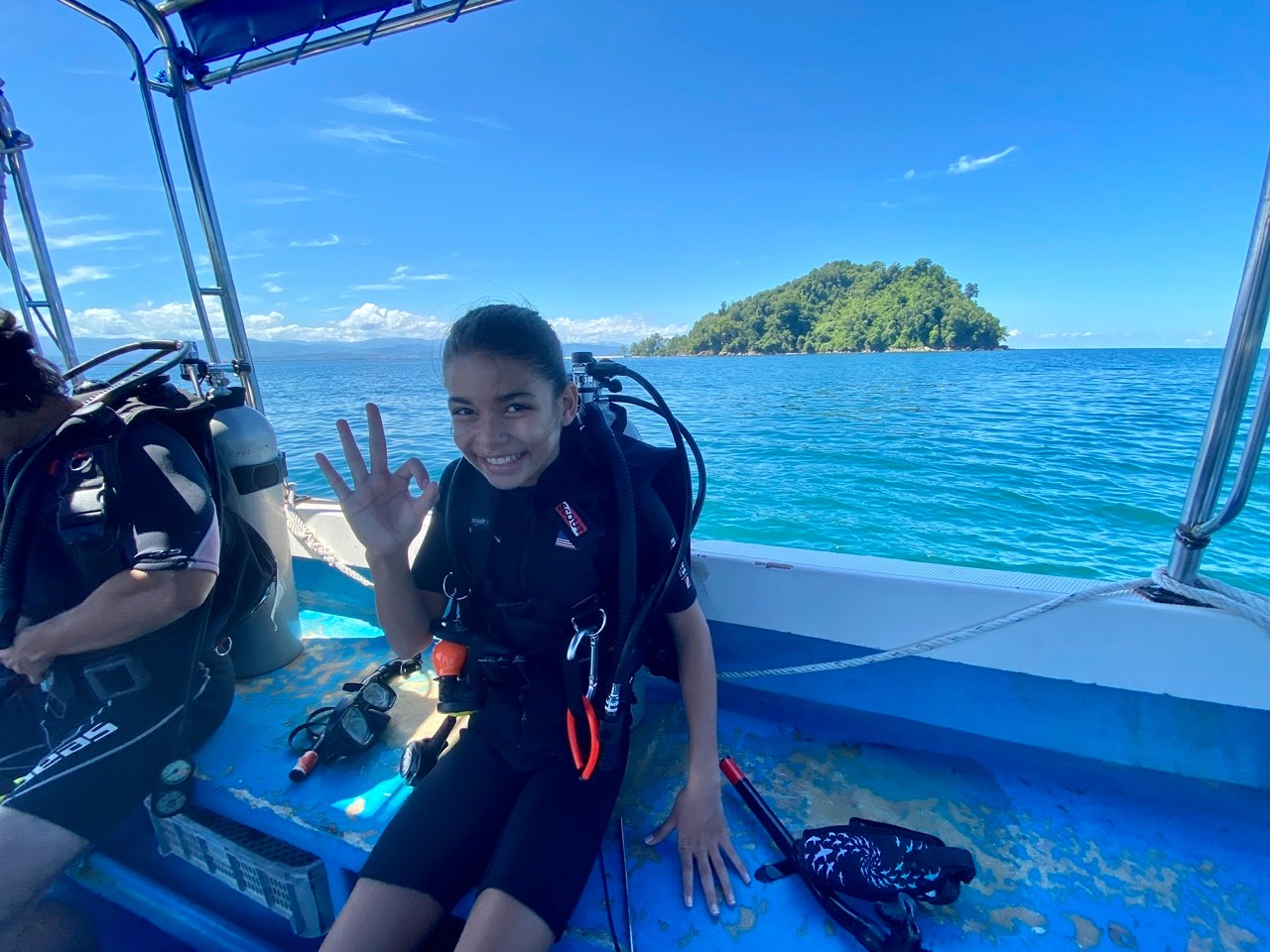 Creating More Youth Conservationists: Julia Aveline Rabenjoro
Julia is one of the youngest, and most "decorated" PADI diver with several certifications under her dive belt. Julia started her diving journey with PADI on her 8th birthday in Sabah, Borneo. Julia went on to obtain her Junior Open Water when she was 10 and her Junior Advanced when she was 12. Julia is now 14 and has just taken her Junior Rescue Diver course. Julia also started freediving at the end of last year and she is now a certified PADI Basic Freediver. Diving has helped Julia to find her passion in conserving the ocean, which caused her to create the Seed of Hope Facebook page to raise awareness and funds for ocean causes, while inspiring other young ocean advocates to do the same.
Follow her mission to plant seeds of hope in communities on Facebook: @JuliaIntoTheBlue
---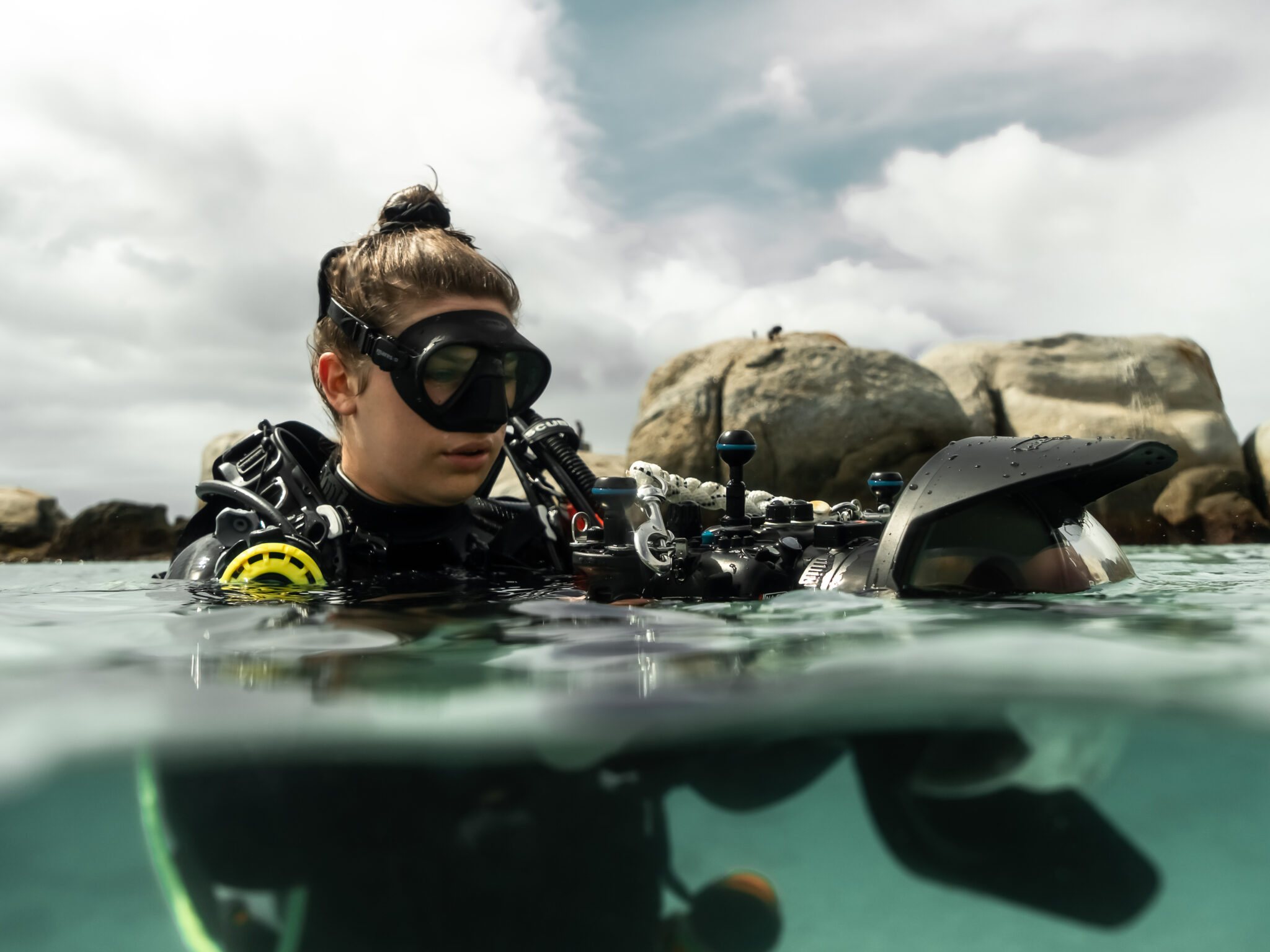 Showing the World How Amazing the Ocean is: Elise Gibbins and Mia Stawinski
Mia and Elise are award winning underwater and topside filmmakers and photographers. Elise is a PADI Divemaster who harnesses her cinematography skills to drive awareness and has collaborated with NGO's and commercial enterprises who are motivated to drive positive environmental change. Elise produces world class content campaigns that connect audiences to nature's significance and humanity's relationship with it, with a passion for highlighting endangered ecosystems.
They have teamed up to combine their passion and love for the underwater world with their background in underwater cinematography and photography. Their goal is to highlight the beauty of the world's magnificent marine life and landscapes while encouraging divers of all genders to explore and protect the ocean.
Follow their award winning content on Instagram: @wandervicariously and @elisegibbins
---
Learn to Dive & Make a Difference
There is hope rising everywhere. By becoming a diver, you can make an impact on both the ocean and humanity. Get your PADI and learn to #LiveUnfiltered.