Photo credit: Courtney Baxter
"You can't be what you can't see"
Black in Marine Science (BIMS) is an organization aimed at celebrating Black marine scientists, spreading environmental awareness and inspiring the next generation of scientific thought leaders.
Last year, we caught up with founder Dr. Tiara Moore to learn more about the organization and spread the word about Black in Marine Science week (November 29 – December 5th 2020). For more information about last year's events and our full Q&A with Tiara, click here.
Since then, the organization has grown significantly. No longer purely a week of events showcasing the achievements and challenges faced by Black marine scientists, BIMS has developed into a hub for education and awareness. Here's some ways you can get involved:
BIMS Bites
"Black in Marine Science presents BIMSTV's first weekly series, "BIMS Bites." Join us Friday's at 10 am PST/ 1 pm EST for 5 minute bites of a different marine science topic!"
Topics include:
What is Marine Science?
The Water Cycle
Marine Biodiversity
Climate Change
Coral Reef Bleaching
Plastic Pollution
Fisheries
and more!
BIMS Bites Kids
For something equally educational, but more kid-friendly, check out BIMS Bites – Kids. Covering the same topics as the usual BIMS Bites, but with the mini scientist in mind, you can watch these short clips here.

BIMS Dives
"A monthly immersive conversation series diving into pressing ocean topics with Black scientists! Join us the last Friday of every month at 3 pm PST/6 pm EST."
Check out one of the first in the series with the amazing Dr. Ayana Johnson. Develop your understanding of ocean justice and how it's intrinsically related to our shared mission to #savetheocean. Click here to view the full conversation.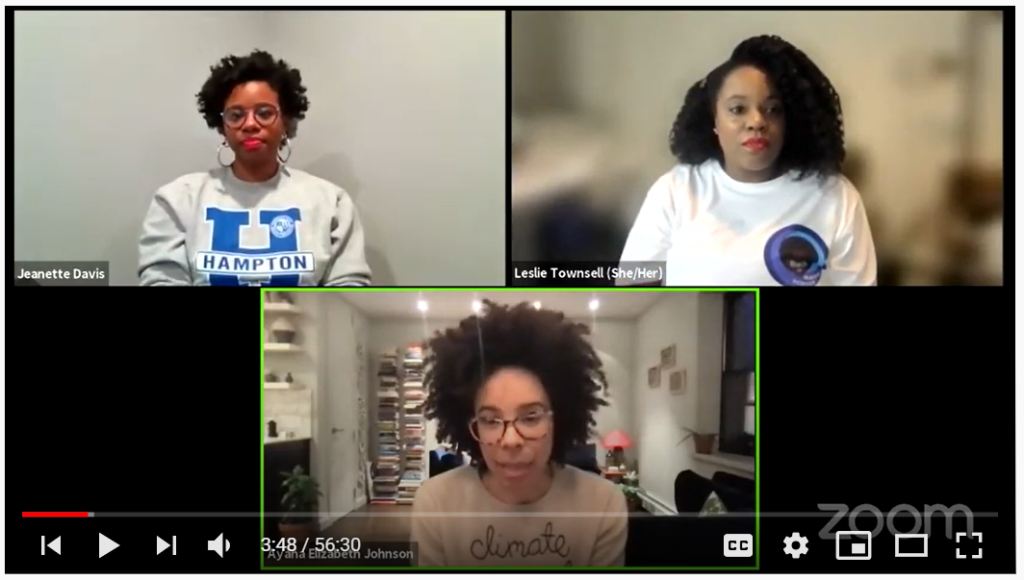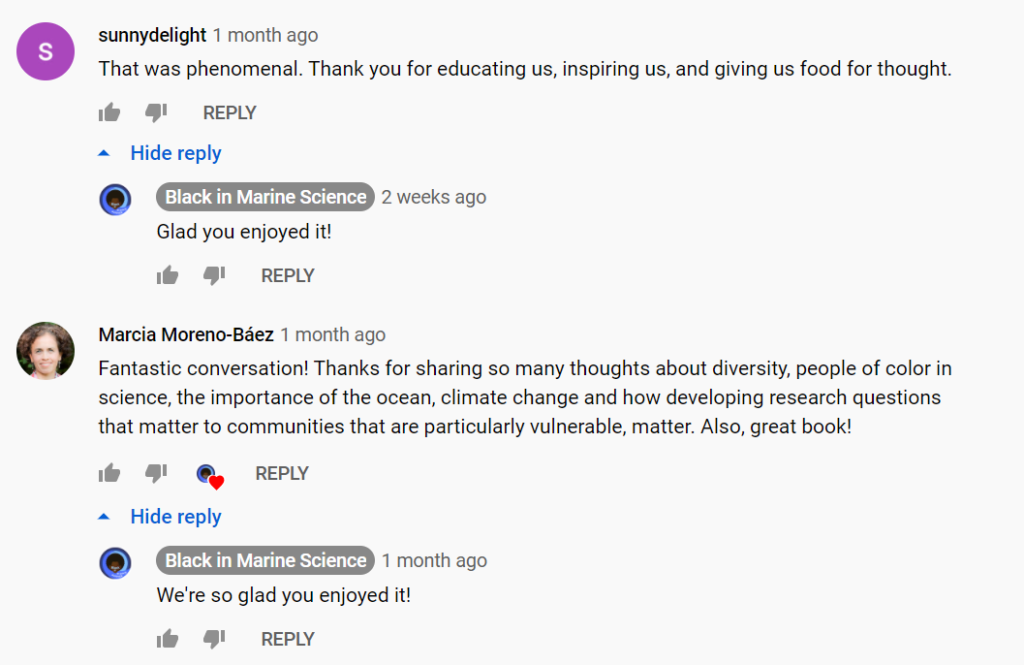 To support this awesome team and the important work they are doing, consider donating to BIMS here.