Where would you get a stock broker from New York, a businessman from Bamako, a feminist from Toulouse, a dancer from Tokyo, and a mother from Essex all hanging out together like family, ready to save each others' lives, swapping contact details and making plans for future reunions? On a dive boat, of course!
---
Breaking Down Barriers
If you have experienced this type of communion with the most unlikely of new friends, you know what a huge leveler scuba diving can be. Though statistics show that diving is still not yet the most inclusive of sports – women and sexual/racial minorities still participate in much smaller numbers –, many of us have experienced moments of deep bonding with our fellow divers, regardless of their background. You may have connected with people to which, in everyday life, you would probably never have given a second glance or ever thought you could connect with on such an amazing level.
---
Just the Wetsuit, Not the Designer Suit
Wearing dive gear, especially rental dive gear, means that everyone looks the same – no Gucci suits, company uniforms or high heels. Everyone is in the same boat- literally!- and apart from a slightly posher dive computer, there are no obvious external signs of wealth.
---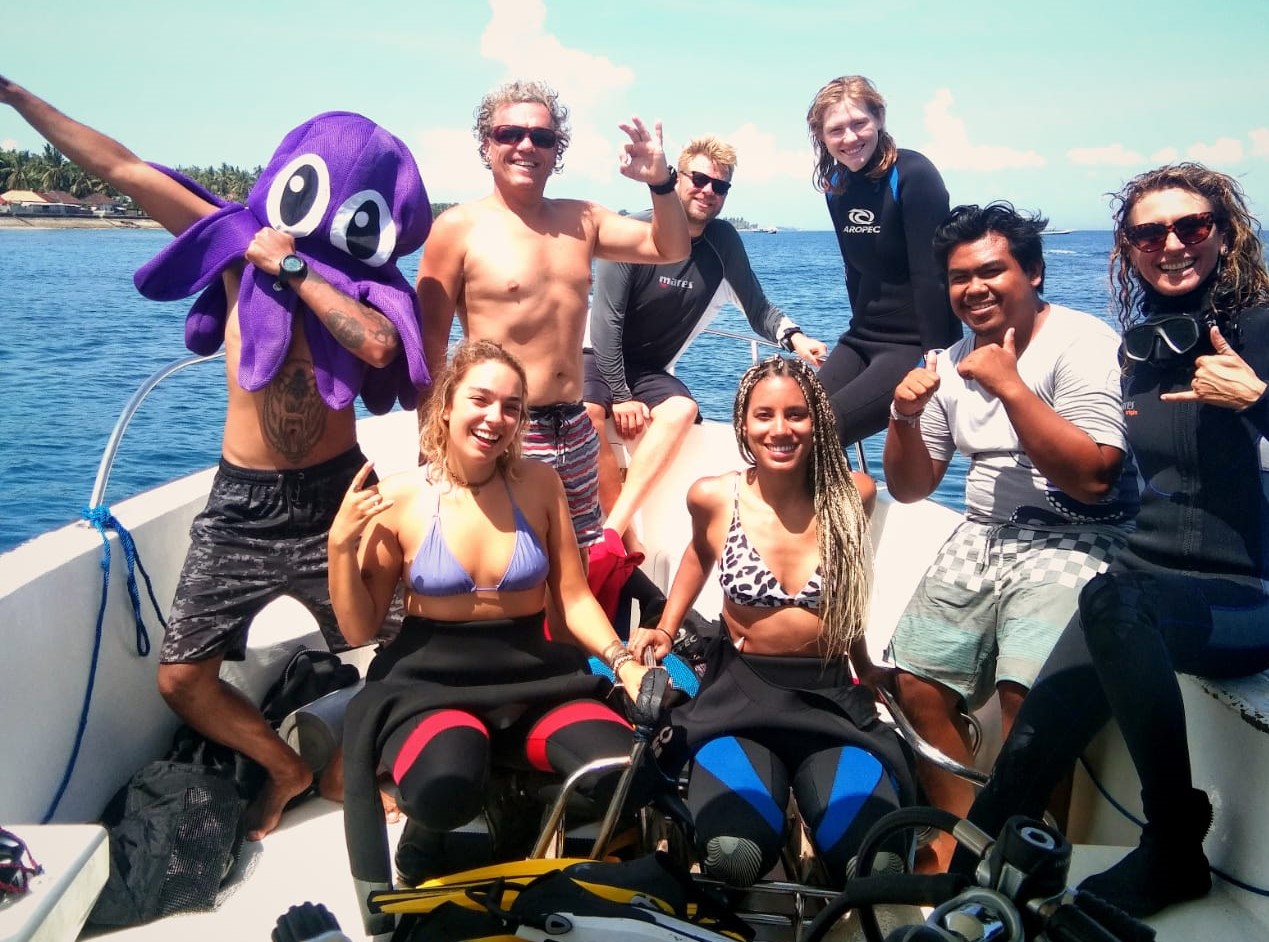 We All Speak the Same Language Underwater
Whatever your native tongue or your accent, when underwater, we all communicate the same. Nationality, education, class and region just don't matter anymore.
---
We Are Not Here to Flirt, Brag, or Win
Most divers go diving because they love the ocean, the weightlessness, and the fish, so which gender you tend to flirt with or how much money you make are seldom discussed, leading to a way more inclusive environment. In fact, your finances, education or physical abilities don't make the slightest difference in how good a diver you are, how easily you spot and show cool sea life, and how much people want to buddy up with you.
---
Sharing a Common Passion and Relying on Each Other
When diving, people engage in a communal thrill that supersedes social background and culture. Even more importantly, they learn to rely on one another for safety and enjoyment. When you are looking out for someone and know they also have your back, a very special bond of trust forms that goes beyond any type of misconceptions you might previously have had about 'that type of person'. They are your buddy/part of your dive team, and that is all that counts.
---
This is another great benefit of scuba diving: becoming more tolerant of those that are different from ourselves and learning to rely on one another and enjoy our common passion together, whatever our gender, race, nationality, sexual orientation, who we pray to, where we come from or how much we earn… Just big bubbles and lots of fun!
Ready to make some new dive buddies underwater? Click here to start your Open Water Diver eLearning Course right now.
---
Already a diver or in the process of becoming one? Join us in our celebration of Diversity in Diving Day on May 21st. Use this day to share on social media about the need for diversity in the diving industry, and tell us (or show us!) what diversity in diving means to you. Follow us on Instagram for more information about this event.
---
Author Biography – Julia Footnick
This article was written by guest blogger Julia Footnick, a PADI Master Scuba Diver Trainer and co-owner of Purple Dive Penida.
Julia Footnick is a PADI Master Scuba Diver Trainer (soon to be Staff Instructor) from a multilingual background. She has been writing and translating for several years on various subjects, including the blog for the website of the 5 star IDC dive centre she co-owns with Course Director Helene Reynaud. She has also recently co-translated a book about diving into French, 'Plongée Fondamentale: 'Comment Bien la Plongée Sous- Marine' by Simon Pridmore. She lives in Nusa Penida, Bali, Indonesia.