A PADI® Freediver Instructor, Advanced Open Water Diver and founder of Black Mermaid Foundation – an organization that bring kids from ocean facing communities into contact with the ocean – Zandile is combating negative cultural narratives about Black people and their relationship with the ocean while supporting young South Africans in building a personal connection with the country's conservation.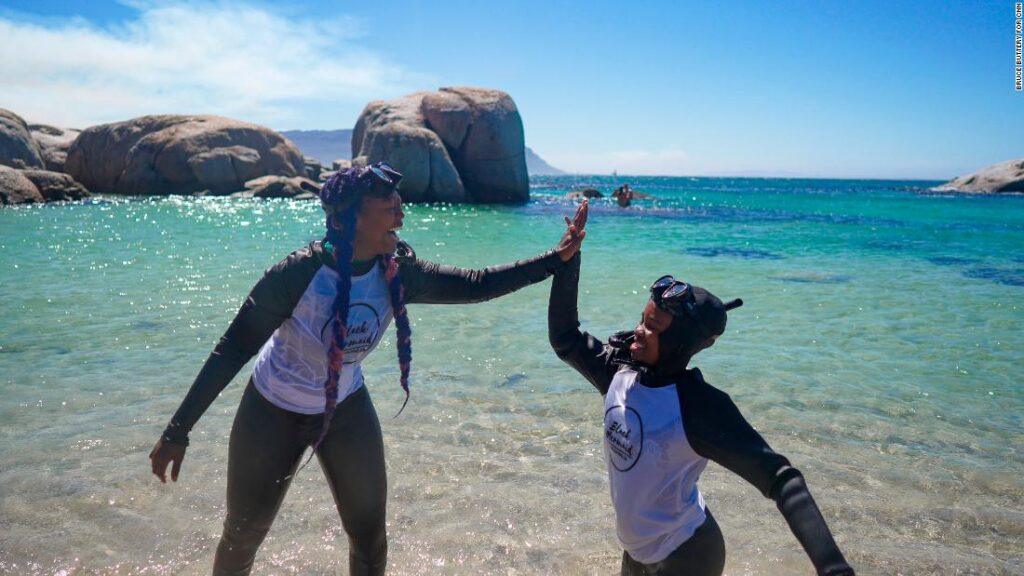 Why did you create Black Mermaid Foundation and what had you hoped to achieve?
I founded the Black Mermaid Foundation in response to the realization of how nondiverse ocean interactions were – professionally and recreationally. On so many occasions I have been the only Black person on the boat and I knew that we had to find a way to make the ocean more accessible. The younger generations need to see themselves represented in ocean-related positions in order to dream.
I set up the Black Mermaid Foundation to help young Black South Africans see that not everyone has to dream of becoming a doctor or a lawyer. They can dream of a future in marine conservation too. Why? Because we can only save our ocean together. When looking at South African demographics, one will quickly realize how important diversity is in bringing about mass impact in ocean conservation.
How many kids have you managed to reach so far?
Currently, we self-fund our work in a community called Langa in Cape Town. For the first year, the target was to reach 32 learners and we have met half of our goal, with the next half to be run in August. Next year the targets will double. I have also reached more than 300 learners through school talks. The most important impact for me has been the changing their perspective of the ocean from "that thing that's over there" to "a living body that's here, that I can be a part of too."
Do any memories of previous ocean excursions stand out to you?
I remember the second group of learners I took out: two girls and two boys. In the water, a fear so big grasped the little girl. She let go of the buoy and held my hand so tight while climbing on me, and as I looked at her I remembered one thing: that human touch is everything, and my ability to hold space for her in this journey would be everything. I assured her that nothing was going to happen to her, and how I would not let go of her hand. With big eyes staring back at me, I nodded and said "I promise," and that this time we could both look together. She dipped once for a second and quickly stared back at me, and again for a few more seconds and then she stayed under.
A few minutes later her head came back out of the water, the corners of her mouth telling of something she had seen as her face softened. She said, "There's a starfish under there, did you see it?" I asked her to show me, and as she did I realized that we had begun to transcend. She trusted that she was safe, safe enough to begin to explore. I live for these moments.
Do you have any advice for others looking to raise awareness and be a force for good in their own communities?
Do it, you don't need anyone's permission. You don't need sponsorships or the many things we think we need. Start where you are, doing what you love, speak to the people around you, your community, your divers and in your home. When we wait until X in order to start Y, we will wait forever. But if we start where we are, everything we seek will find us.
---
---
Keep Reading