As divers we all know that big animal dives are memorable. But some such dives truly remind us of the reasons why we dive, and why we love the oceans. Pelagics roam the underwater world at peace. If we're lucky, we can join these striking marine life species for a few moments before leaving them undisturbed.
From minke whales in Australia to shimmering blue sharks in SoCal, we've covered six of the best big animal dives you might want to add to your bucket list!
---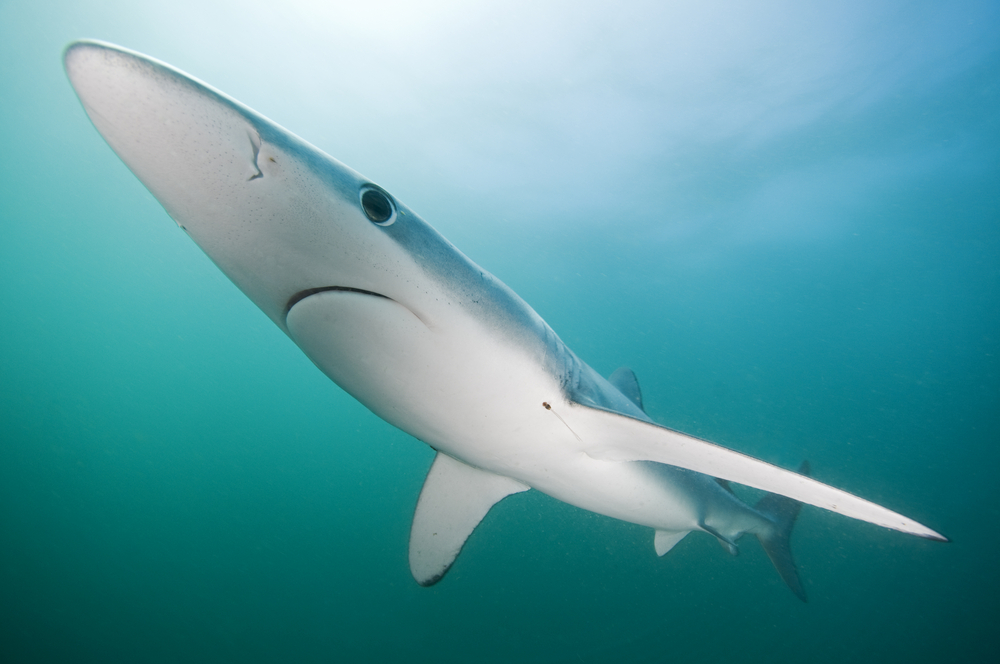 BLUE SHARKS | SOUTHERN CALIFORNIA
The blue shark has to be one of the prettiest sharks in the sea. The metallic blue backs of blue sharks provide striking camouflage, helping them snap up their diet of fish and squid. And occasionally the odd seabird, too! Their torpedo shape allows these predators to slink through the oceans at ample speed. And, they are particularly stunning paired with great visibility. Spot them in Southern California or head further south to Cabo San Lucas for a chance to get in the water with these beauties.
---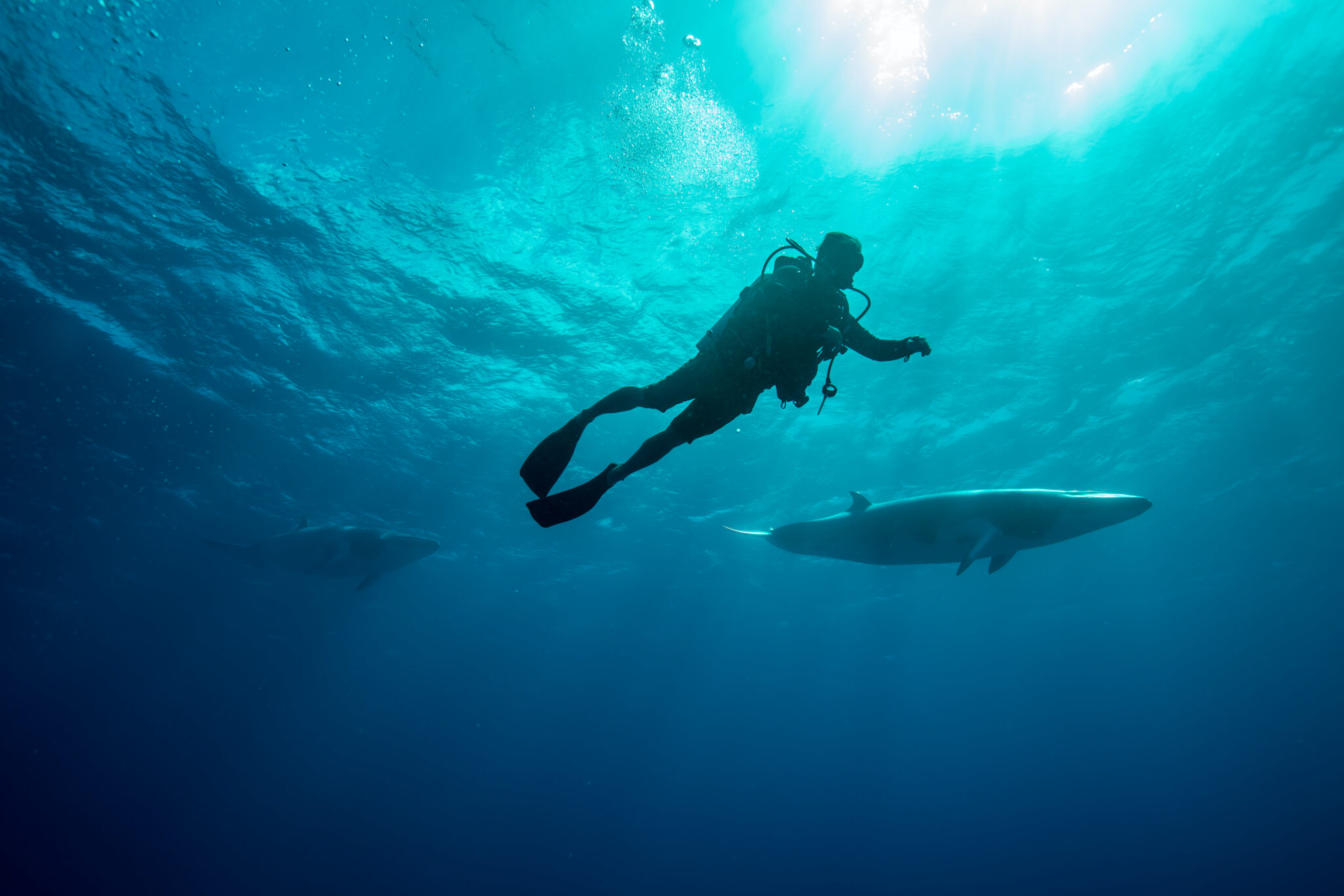 MINKE WHALES | CAIRNS, AUSTRALIA
With "sleek, aerodynamic bodies, streamlined to perfection as they glide effortlessly in the water", minke whales are a sight to behold. Luckily, they appear regularly off the coast of Australia between June and September. After some time, this species generally get comfortable with divers presence and may even come close enough for an eye-to-eye moment.
---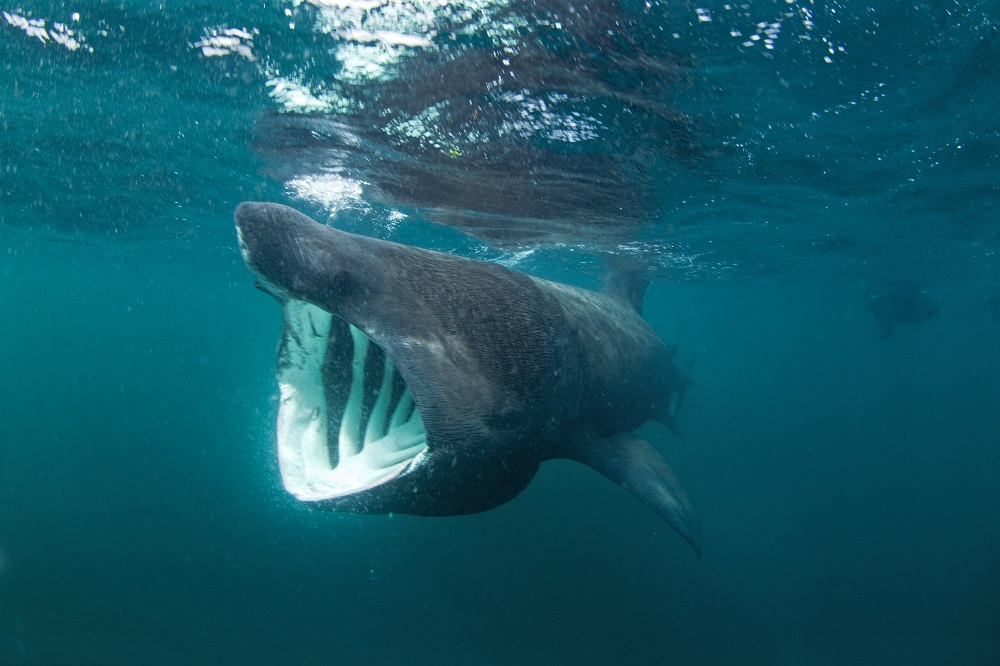 BASKING SHARKS | ISLE OF MAN, UK
Did you know basking sharks are the second largest fish in the sea? Every summer, they show up along the coast of the UK, from Cornwall to Scotland, but one of the most predictable places to see them is off the Isle of Man, where operators run tours to help you get in the water with these beauties. Their huge dorsal fins can usually be spotted from the surface. Although these 25-foot-long sharks will quicken your heart rate underwater, they only eat plankton and have little interest in humans!
---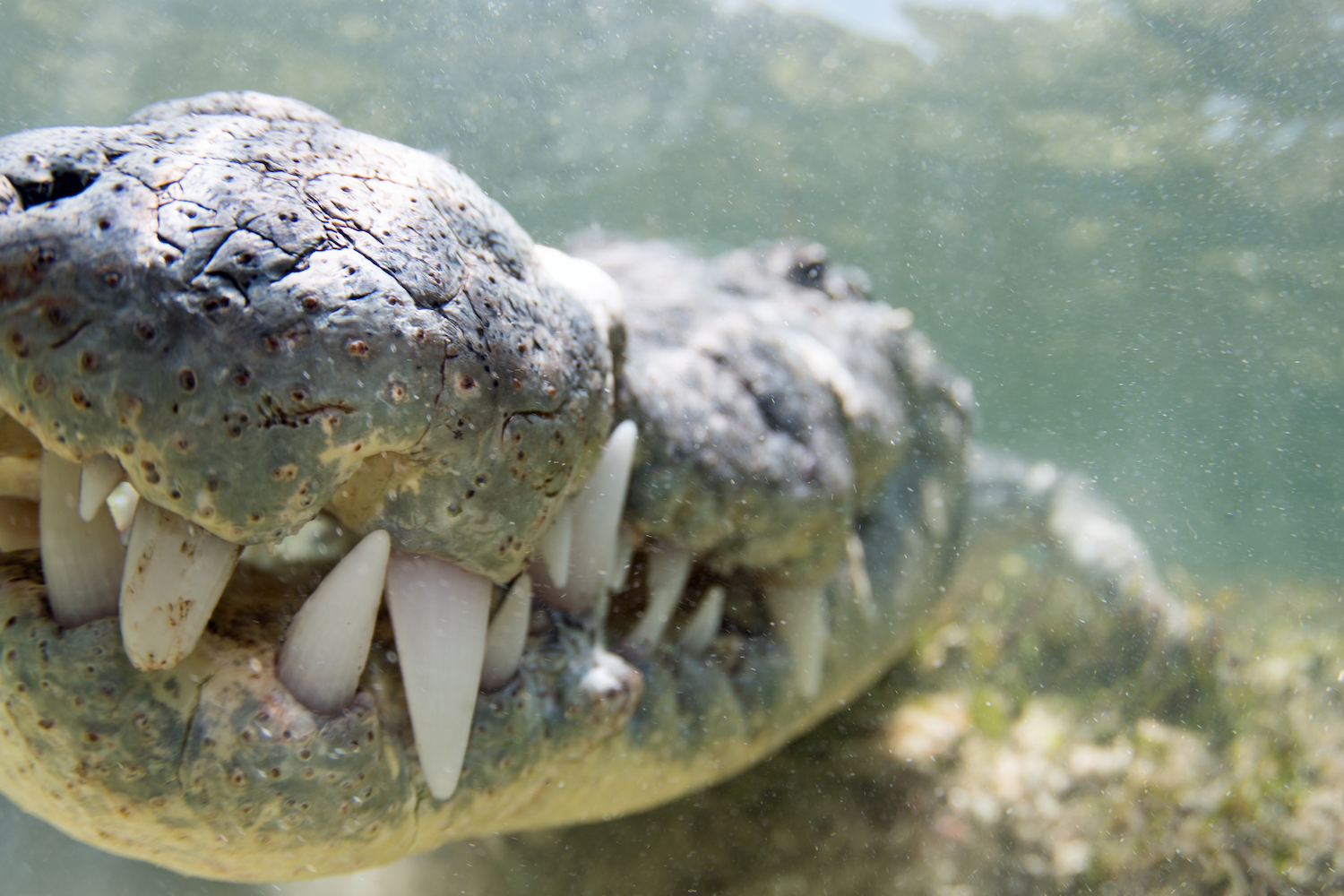 CROCODILES | RIVIERA MAYA, MEXICO
Crocodiles have a fearsome reputation as the top of the food chain in their ecosystems, but these are shy, somewhat introverted creatures, what some may call the "perfect hunter". Within cenotes in the Riviera Maya in Mexico, lives the Morelet's crocodile, and further south in Banco Chinchorro, thrill seekers can predictably get in the water with these beauties. While you're in the area, don't forget to get in the water with bull sharks in Playa del Carmen or whale sharks off the coast of Isla Mujeres.
---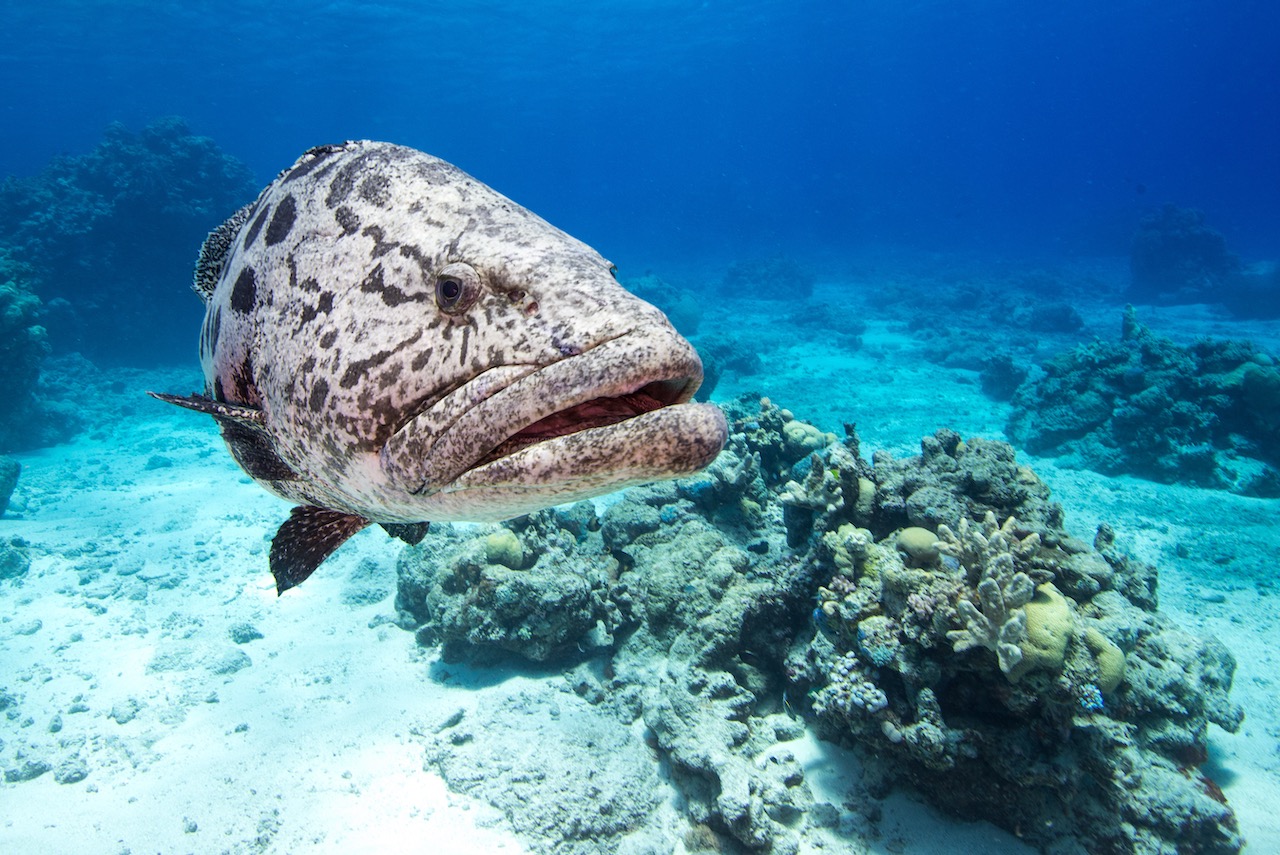 POTATO COD | GREAT BARRIER REEF, AUSTRALIA
Ever heard of an underwater puppy? That's a little like the potato cod. Small, chunky and lovers of attention. Often these guys will hover around dive boats in wait of a diver's attention at the famous Cod Hole on Ribbon Reef 10. Their potato-like looks are deceiving, as they're able to move around fairly quickly when it comes to cod feeds!
---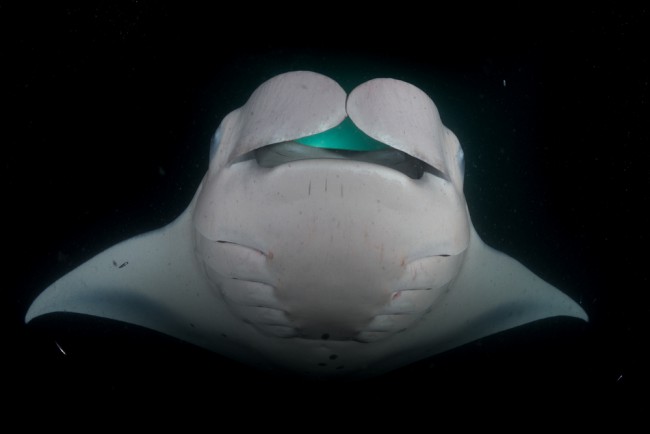 MANTA RAYS | KONA, HAWAII
As many know, mantas can be seen across the globe, commonly in the Galapagos, Maldives and Socorro. But, manta sightings off the coast of Kona, Hawaii are something else entirely. At night, boats gather at an area named Eel Cove. Here, operators place a powerful light underwater at a depth of about 15 feet (5 meters). This attracts an abundance of plankton, which acts like a magnet for manta rays that swoop in by the dozens. Divers can descend to the bottom and snorkelers stay on the surface, enjoying the evening dance.
---
Ready for the Best Big Animal Dives?
Book your next amazing dive adventure for your own big animal dives with PADI Travel!
---
Related Reading: