Have you checked out PADI Travel yet? As you may or may not be aware, PADI Travel is the world's leading travel agency for booking scuba diving travel. If you're wondering 'why book with PADI Travel?', the answer is clear. We offer a plethora of vacations in destinations known for scuba diving, from dive resorts in Bonaire to liveaboards in Raja Ampat and everything in between. What's more, you'll have access to expert advice, unmissable deals, and unrivaled benefits when booking your dream vacation.
Before you book your next scuba diving trip, here are twelve reasons why you will want to book that trip through PADI Travel.
---

1. Expert Service
The global team of PADI Travel Scuba Diving Experts is always on hand to help you select the best destination and the best dive resort or liveaboard for you, based on your scuba diving experience level as well as your key interests. The team is available via phone, chat, and email to help you plan and book your next trip. We'll walk you through all the necessary steps for getting ready for your dream diving vacation packages, using whatever form of communication works best for you.
---
2. More Trip Options Than Any Other Dive Travel Agency
PADI Travel offers the largest selection of bookable dive resorts and liveaboards in the world. There are literally hundreds of options for scuba divers around the world on PADI Travel. So, we likely have the perfect type of accommodation for you in your destination of choice. Compare prices and availability, map out liveaboard itineraries, or check out the amenities at all-inclusive scuba resorts: everything you need is right here, in one place.
In addition to dive resorts and liveaboards, PADI Travel offers the ability to plan shorter excursions, too. That means on PADI Travel you can directly book:
Liveaboards
Dive Resorts
Single Dives
Multi-Day Dive Trips
Courses
Snorkeling Trips
Group Trips
So, why book with PADI Travel? Because PADI Travel is a one-stop shop for divers who want to get out there and dive.
---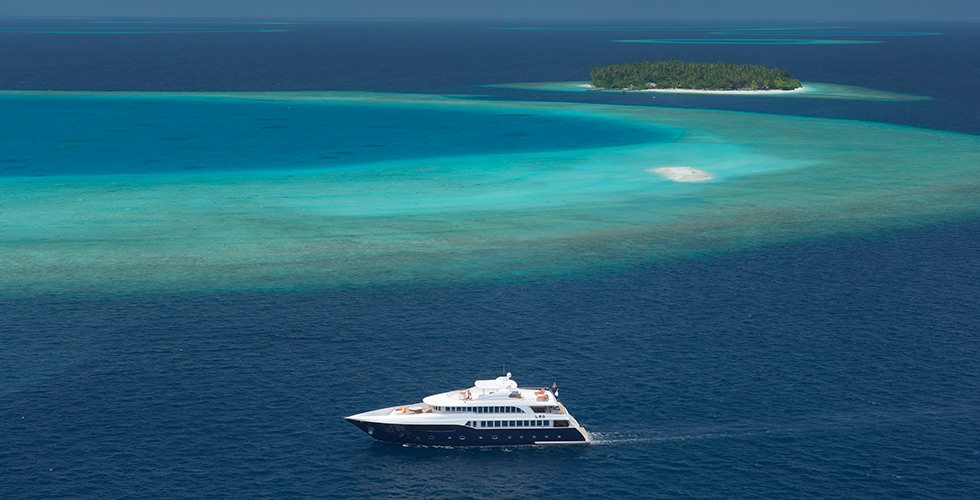 3. Free Dive Insurance
We have partnered with Divers Alert Network to offer you free dive accident insurance on all bookings above USD $2,500 per person. The insurance includes coverage such as medical expenses, emergency medical evacuations, hyperbaric treatments, and much more. That way, you know you're covered in any eventuality. We've got your back from the planning process until the last dive of the trip.
---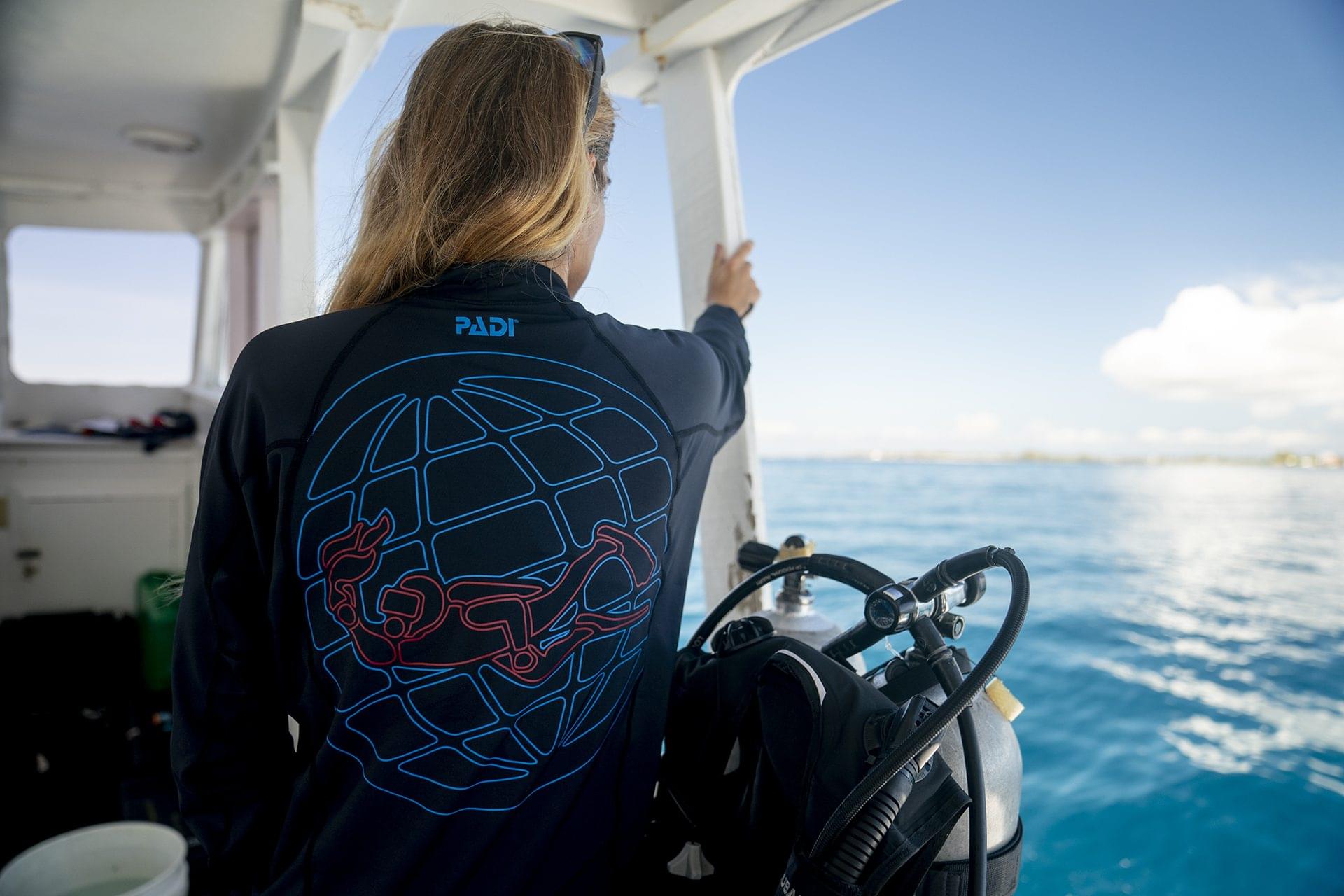 4. Scuba Travel Experts
All of the PADI Travel team are avid divers and PADI dive professionals, so you are in good hands with real divers. Our experts know what it's like to travel all over the world and scuba dive in some of the most epic destinations. Just as you would trust your favorite PADI Divemaster to tell you about the best dives in your local area, you can trust the PADI Travel team to give you the best options in any destination around the world.
Sure, you could search the website and find the best deals in any given destination, but you can't replace personalized advice and expert knowledge, ready to help you plan the best vacation ever.
Don't believe us? Meet Jenna and Beth, two of PADI Travel's Scuba Travel Experts.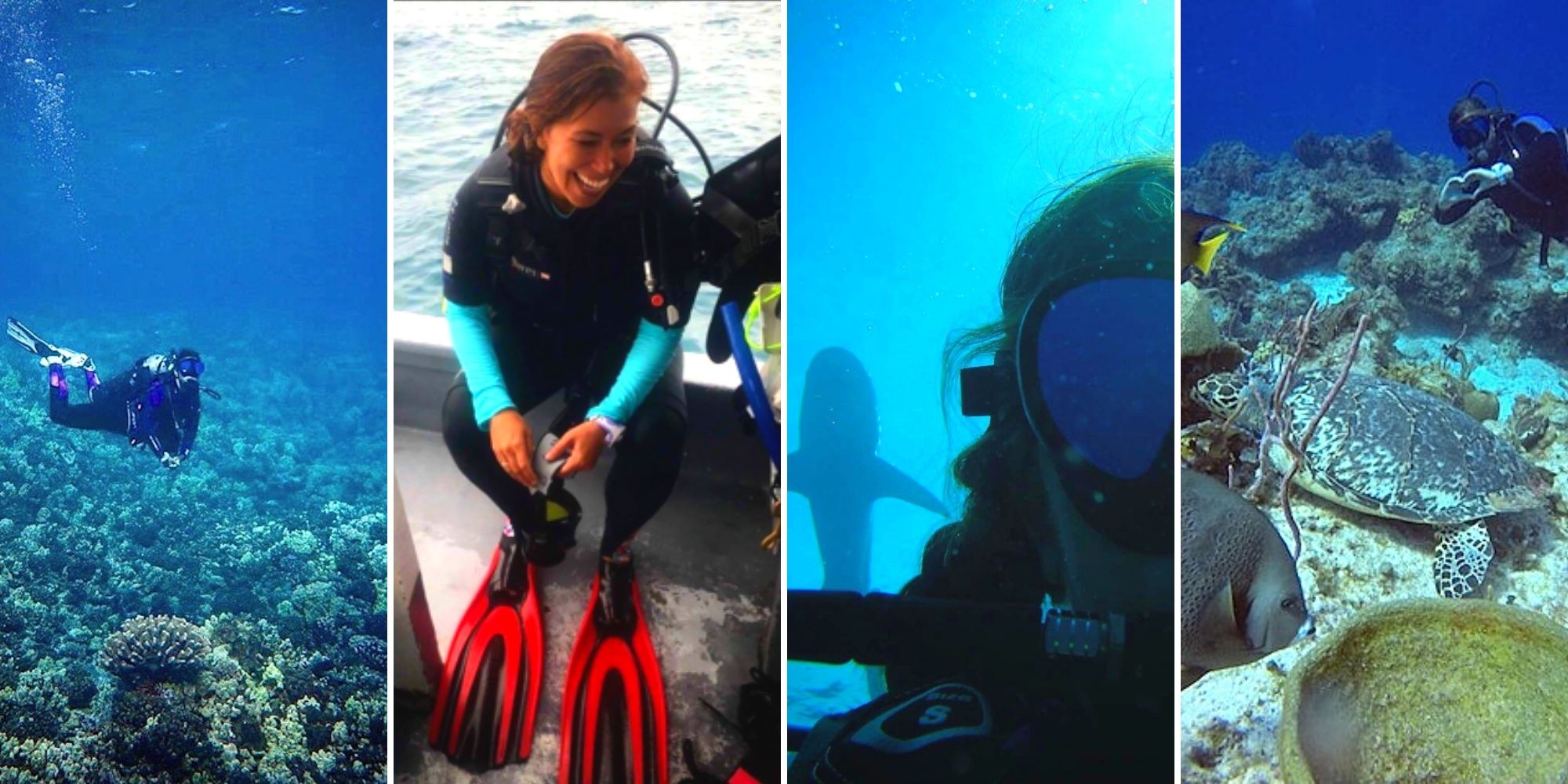 Q&A with Jenna Rushford and Beth Sanders, two PADI Travel Scuba Travel Experts
We've sat down with Jenna Rushford and Beth Sanders to chat about each of their lives as PADI Travel Scuba Travel Experts. As well as what they loves about scuba diving and the advice they have for dive travelers.
Q: Tell us about how you became a diver?
J: I've always lived near the ocean and been in love with the ocean from a young age. I did my first discover dive in 2017 in Australia on the Great Barrier Reef, and I was hooked! Then, I wanted to get involved with ocean conservation and coral reef restoration, so I found a program in Thailand I was interested in. I spent a few weeks in Malaysia learning to dive and getting my open and advanced certification before joining the program. I spent another month working on a house reef, learning about the importance of coral and other conservation methods. My love for the ocean continued to grow, as did my love for diving – so I went on to pursue my Divemaster in Honduras. Now, I can't imagine my life without diving!
B: I learnt to dive in my native Wales in 1999, after going on a date with my boyfriend who was a PADI Scuba Diving Instructor at the time. We were doing crazy date ideas and one evening, he took me for a Discover Scuba experience in a pool. I was instantly addicted.
The feeling of being weightless and no outside noise was mesmerizing. I had to find a way to make this awesome experience my job. So, I became a PADI Open Water Instructor in 2004 and then continued to travel the world and teach the world to dive. I had to find a way to share these amazing feelings that were invoked in me with others.
Q: What do you do on an average day working at PADI Travel?
J: On an average day at PADI Travel, we are helping guests from all around the world on the phone, on chat, or answering emails to help plan the best dive trips in various destinations. We could be helping a brand new diver find an open water course for the first time or help a veteran diver plan their dream dive trip to one of their bucket list destinations! Every day is a little different because every guest is different in what they are looking for. One hour I will be planning a liveaboard trip to Egypt and then next looking at dive resorts in the Maldives. We are able to spend time with each customer to learn exactly what they want and put together the best dive trip for them.
B: I speak to guests from all over the globe, including people who have never dived before to experienced dive shop owners and help them plan their next dive trip to one of the many great dive destinations in the world – either at a dive resort or on a liveaboard. I also assist guests that have already booked trips, making sure that between the time that they book their trip right through to departure, that their questions are answered and that the operators have all the information that they need – so the operator may prepare for the guests arrival. I also get excited with the guests along the way – because as a dive traveler myself, I understand how important diving holidays are.
Q: What's your favorite part of working for PADI Travel?
J: If I'm not diving, the next best thing is talking about diving and planning my next trip! It is so much fun to talk to fellow divers and ocean lovers about diving and traveling. I love talking to other people about where I've dived, where they have been and want to go, and then being able to give recommendations and help them plan the best dive vacation. It's also really exciting to talk to first-time divers and get them excited about how great diving is and how amazing it is to experience the ocean in a whole new way.
B: This is such a tricky question, as there are so many favorite aspects. Including working with a fabulous team, that are experts in dive travel and who enjoy sharing their recent dive experiences. I learn a lot from my colleagues, especially regarding destinations that I have not yet had the chance to travel to.
Of course, I also enjoy chatting with PADI Travel guests from so many different countries on our live chat and on the phone – learning about what makes their perfect dive trip and assisting in making it happen. It gives me a great sense of achievement.
Q: What was your favorite scuba diving trip to date?
J: My favorite scuba trip to date was in the Maldives. I was able to do a ton of diving in and even earned my first Iron Diver Medal! Every day we dived at new places, so I got to experience a lot of the top dive spots in the Maldives. I was able to see the manta ray cleaning stations and whale sharks, but I also had some awesome channel dives and got to see beautiful hard and soft corals. The crew and the other guests were awesome; it truly was a great way to bring in the New Year! What's better than eat, sleep, dive, repeat for a vacation?
B: Again this is a tricky question, as I have been on so many great dive trips but one of my favorites was joining the Explorer Ventures Humboldt Explorer liveaboard in the Galapagos. It was shark soup! Walls of hammerheads, around 13 whale sharks in 3 days, plus the many other sharks and marine creatures I was fortunate enough to encounter.​ It was like a diving version of one of the large theme parks. So much to see and this trip was an ignition of the senses. 
Q: What's one piece of advice you would give to a dive traveler?
J: I always learn so much from other divers. My best piece of advice is to start a conversation with the dive staff or fellow divers on your liveaboard or at your dive resort. They'll likely inspire you to add a few more destinations to your scuba diving bucket list. I'm constantly adding to my bucket list – I have not been everywhere, but it's on my list! First-hand knowledge will get you excited about planning a new trip, and we will be here to help you make that happen when you're ready.
B: Many of my trips have been as a solo traveling female. My best piece of advice is to just go for it and don't be apprehensive. The great thing about dive trips is that you are guaranteed to meet like-minded people along the way. You will never feel lonely and I have met some of my best friends on dive trips. My second piece of advice is to always have comprehensive travel insurance. "Knock on wood" you won't need it but it is always good to have it just in case. They tend to cover you in the event of travel delays, and flight cancellations, all the way through to emergency health care – should it be needed. 
Q: What destinations would you consider yourself an expert in?
B: Being based in Egypt for the last 14 years, I would consider myself an expert in the Red Sea. Additionally, having been lucky enough to travel extensively through work and for pleasure, I am also well-versed in diving in the Caribbean and Galapagos.
---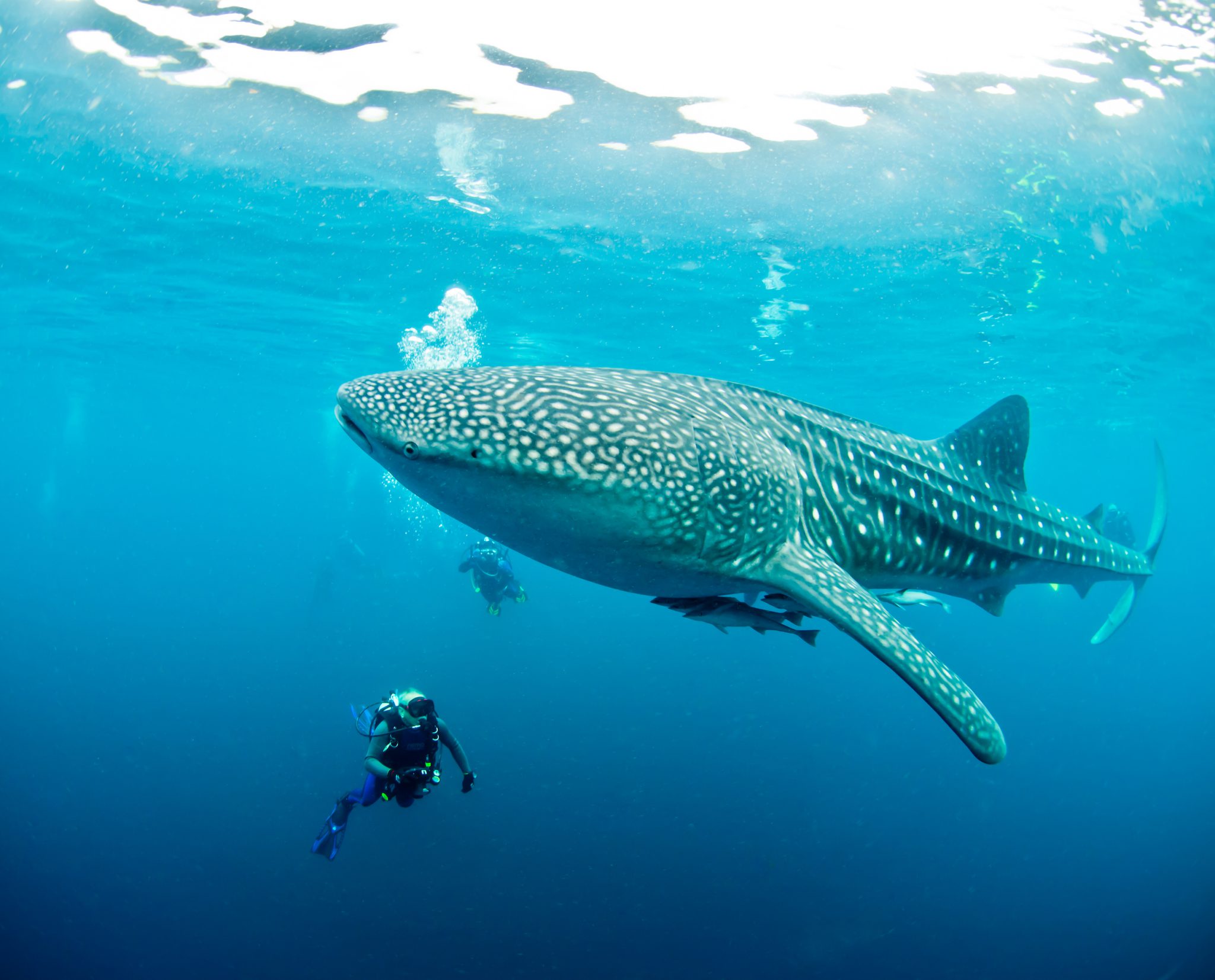 5. Best Price Guarantee
At PADI Travel, we offer one of the industry's best price guarantees. Found the same trip cheaper elsewhere? We'll match the price and give you a USD $50 voucher. No fuss, no complicated fine print. We want you to go on your dream scuba diving trip and get the best deal, too.
---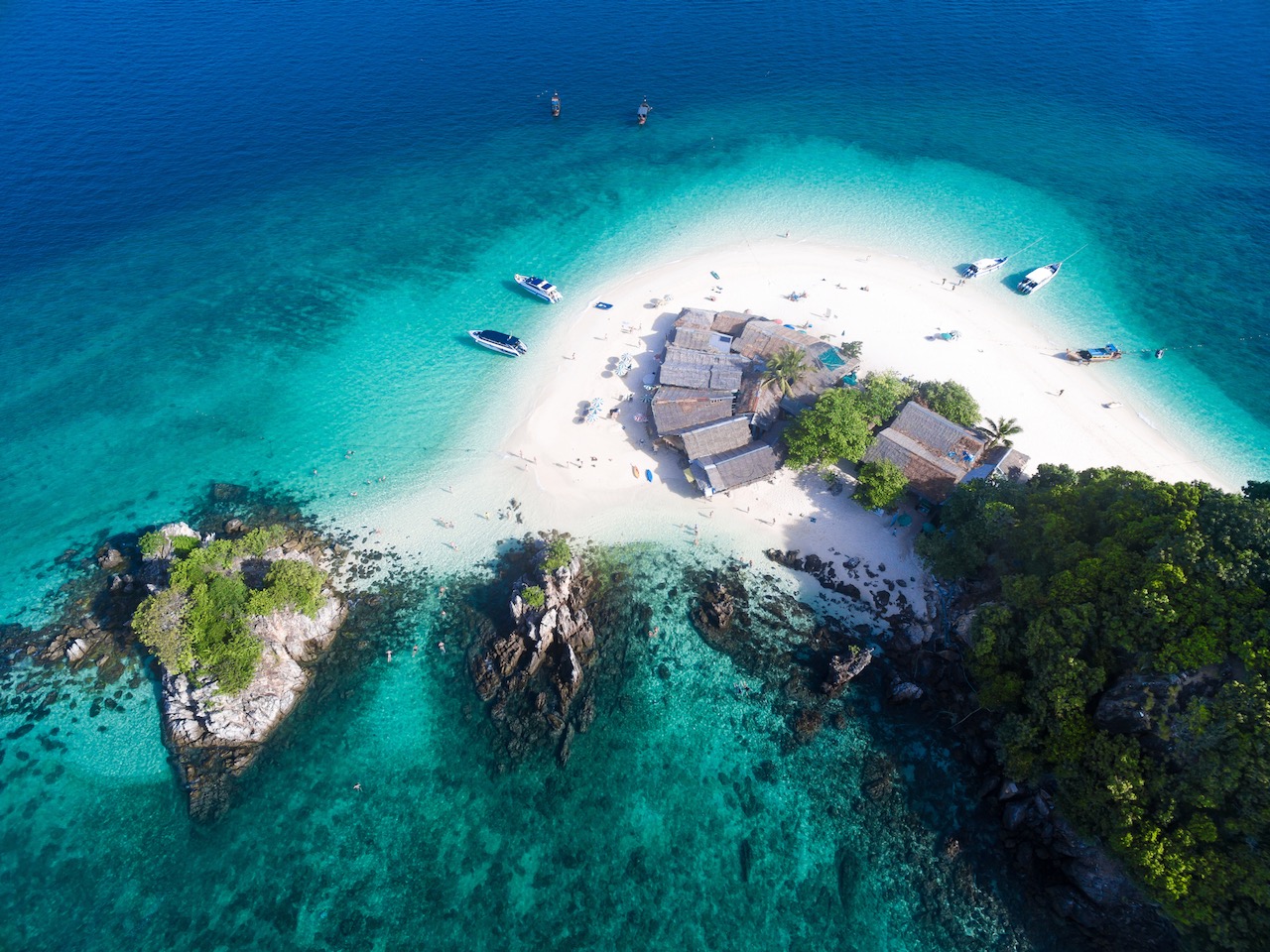 6. No Hidden Fees
We're not hiding anything. All transactions through PADI Travel have absolutely no booking fees. We also don't charge credit card fees. Besides that, we offer full transparency into any potential fees and surcharges payable to the operator upon arrival. That way, you won't have any nasty surprises while you're on vacation.
---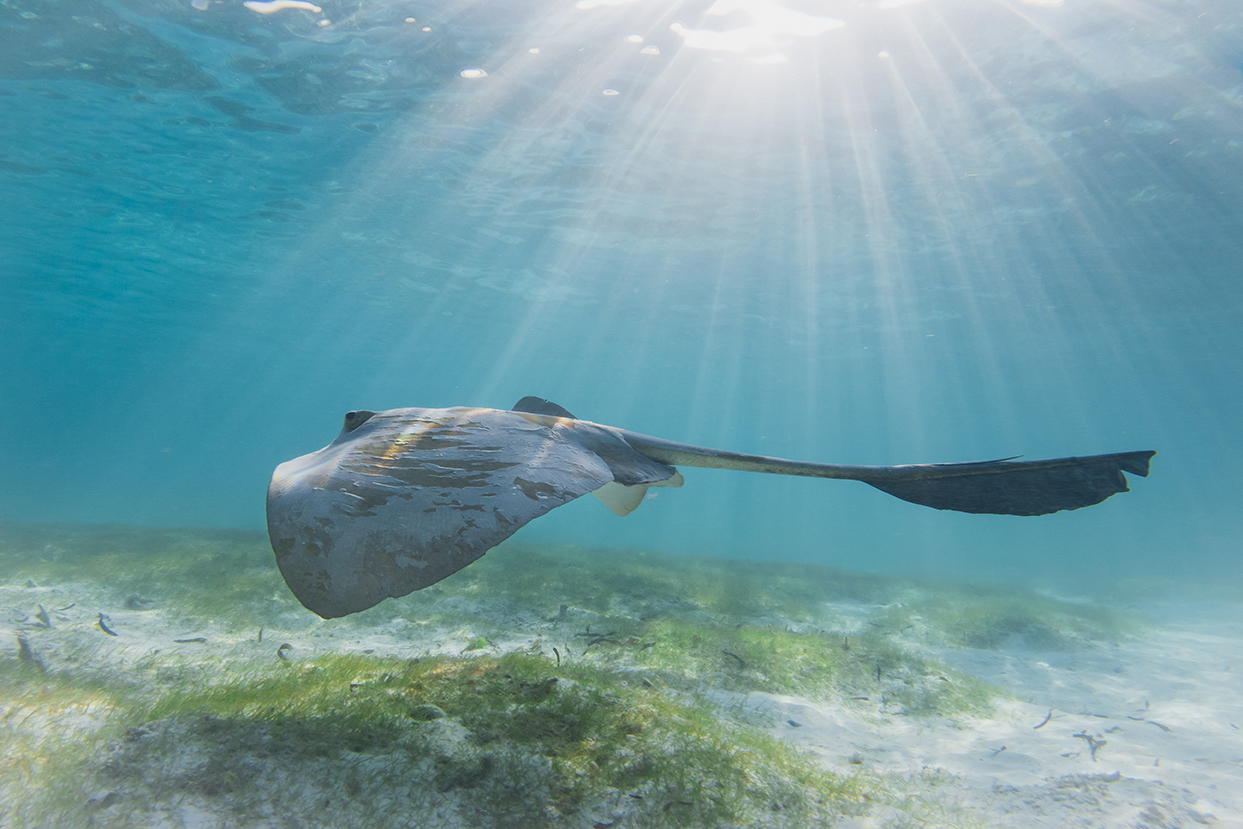 7. Environmental Protection
PADI Travel is the world's first and only dive travel agency to provide divers with the option of mitigating the carbon emissions associated with their dive adventures.
We don't want our work and your vacation to take more from the ocean than it gives back. That's why we've partnered with The Ocean Foundation. Divers can commit to mitigating their carbon emissions at check out when booking a trip on PADI Travel, and any donations collected are used to plant carbon-catching seagrass through The Ocean Foundation's SeaGrass Grow initiative.
---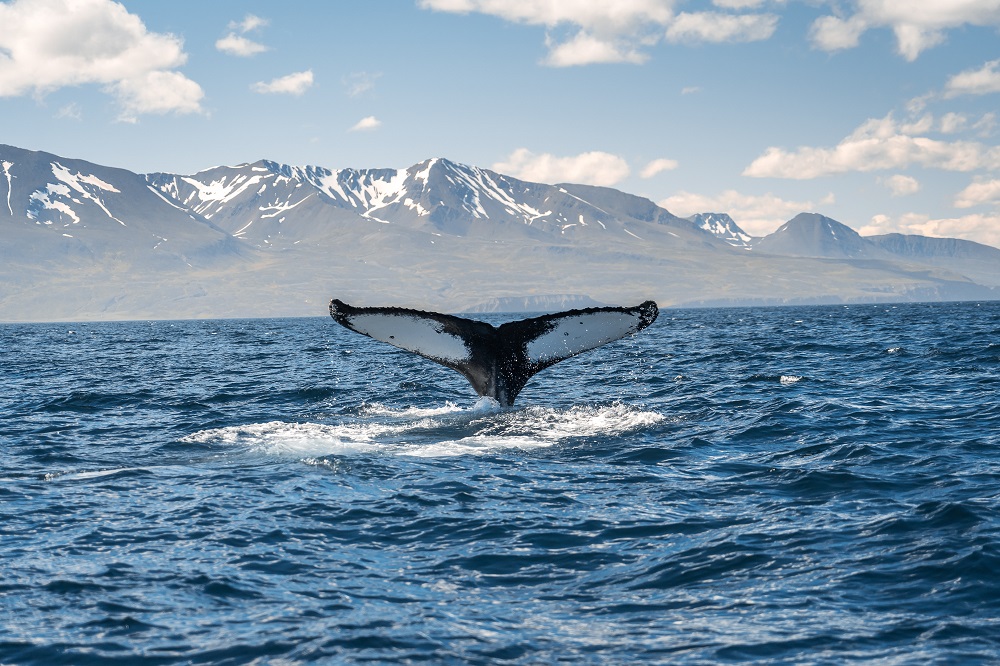 8. Secure & Speedy Booking
There's no easier or quicker way to book a dive vacation. In just a few clicks of the mouse, you can find and purchase your stay at one of hundreds of dive resorts or on a huge variety of liveaboards around the world. There's no need to reach out to each individual operator or send a wire transfer halfway around the world. Instead, you can compare prices, choose the best resort or liveaboard for you, speak to an expert scuba diving travel agent, and book on the same website. And, if you're planning a day diving trip or excursion, you can book directly through the PADI Adventures app.
In addition to being quick and easy, this booking process is also secure. We accept all major credit cards. All payments are processed using a secure server, allowing you to pay for your trip and your dives in the easiest way possible and without any credit card fees.
---
9. Info-Packed Website
PADI Travel has everything you need to find and book an amazing scuba diving vacation. From learning about different diving destinations using our dive guides to reading all about the various dive resorts and liveaboards available around the world, the website is packed full of useful information. In addition, you'll find a section for deals, including last-minute discounts, and helpful collections, in which we've grouped all the operators fitting certain categories, like the best operators for shark diving, or the best dive resorts and liveaboards for beginners or divers on a budget. Take a look at the website and get inspired for your next dive trip.
---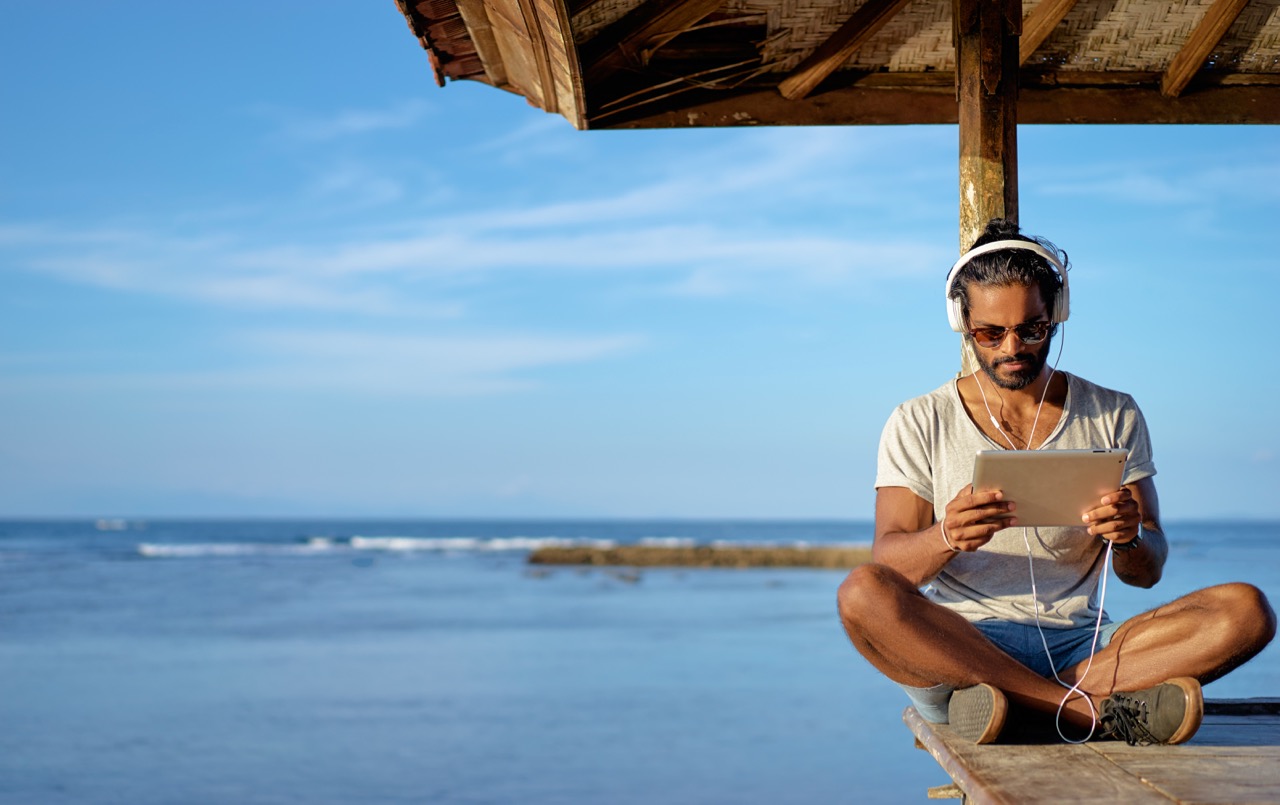 10. Plan Anytime, From Any Device
At PADI Travel, you can seek inspiration for your next scuba destination in several ways:
What's more, once you've booked your trip, you'll have access to your very own online account so that you can view and manage your bookings at any time and from any device.
---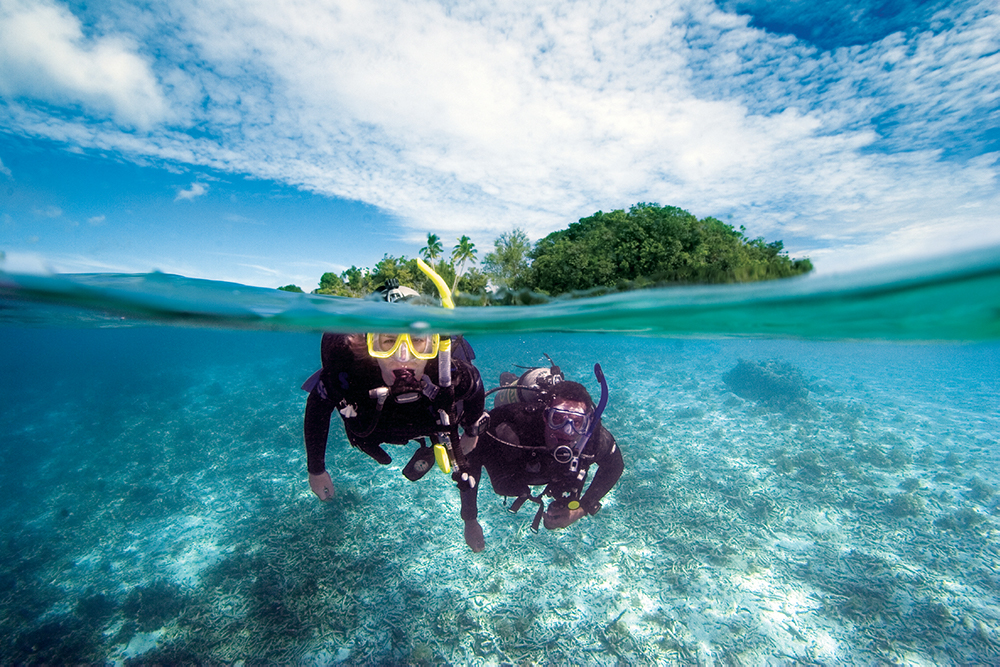 11. Book With Confidence
Booking with PADI Travel gives you full reassurance and flexibility. Firstly, you can confirm trips with as little as 5% deposit. Then (except for last-minute bookings), you'll have a 48-hour free cancellation period. That means you have two days after your booking is confirmed to take care of other travel arrangements before your credit card is charged — and the peace of mind to change your mind if something doesn't work out.
---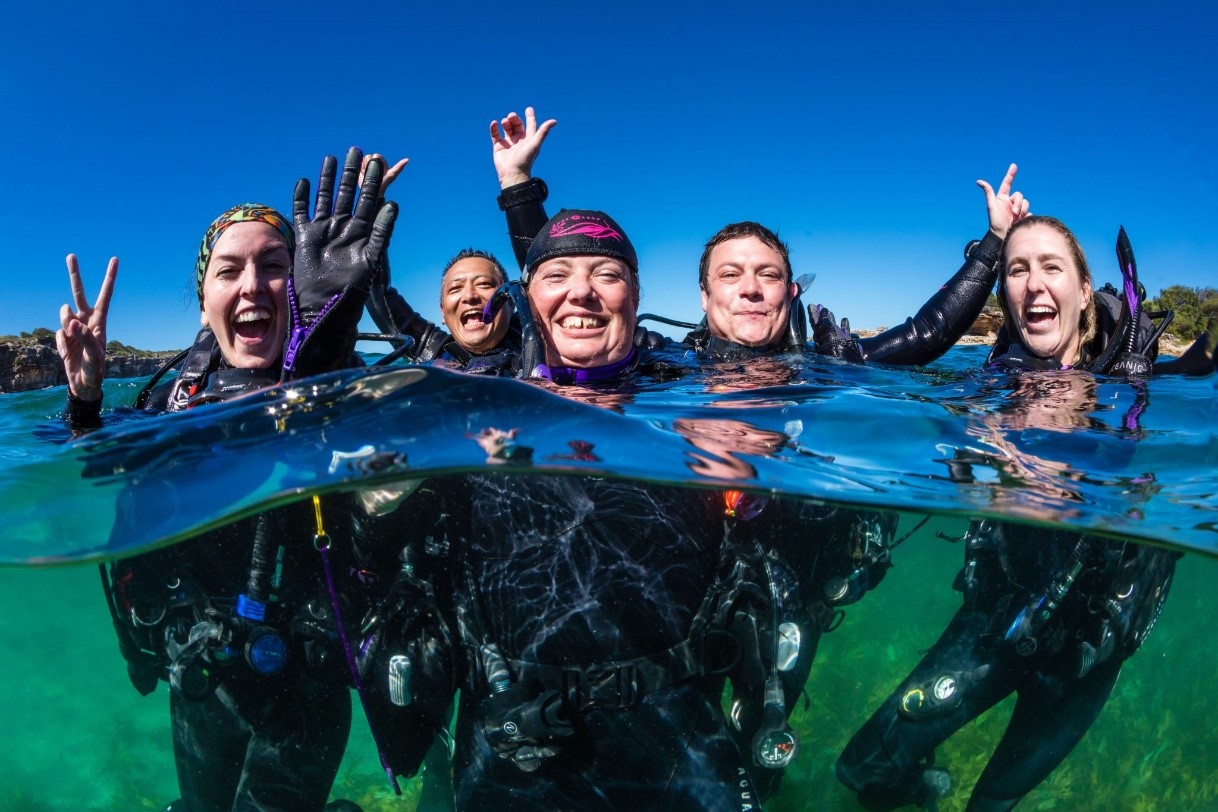 12. Great Group Benefits
Since we know divers love their buddies, PADI Travel offers superb benefits for people who want to book trips for 6 or more people. This includes discounts based on group size and free diving insurance if the trip value per guest is more than USD $1,500.
You can also charter entire liveaboards for exclusive and fully tailored group trips. Many operators even offer free places on such bookings, which we pass straight over to you. You'll also be able to choose who can join your trip and tailor the itinerary to your needs and preferences.
---
In Summary: Why Book With PADI Travel?
So, why book with PADI Travel? Here's a quick recap:
Expert service and bookings available 24/7 by phone, email, and chat
The biggest selection of bookable dive resorts and liveaboards in the world
Free dive insurance from DAN on bookings above USD $2,500
Personalized advice from a team of avid divers and PADI dive professionals
Best Price Guarantee – get a USD $50 voucher if you find your trip cheaper elsewhere
No booking or credit card fees, and no nasty surprises
The first and only dive travel agency to allow divers to mitigate carbon emissions
Compare and book trips in one place, with a fully secure booking process
An info-packed website including the latest deals and destination guides
Plan anytime, from any device — and manage bookings with an online account
Pay as little as 5% deposit and enjoy peace of mind with free cancellations within 48 hours
Great benefits and tailored liveaboards with group bookings
---
---
Whether you're ready to book your next dive trip now or you're just looking for a little underwater inspiration, PADI Travel is the place for you. Jump over to the website now, and search for your next bucket list trip. Or, get in touch with one of our Scuba Travel Experts for advice or recommendations. We're looking forward to helping you plan your best dive trip yet.