For many, liveaboards are the easiest — and best way — to scuba dive. Reaching remote destinations and unspoiled dive sites, they offer the freedom to travel unfiltered, far away from the worries of life on land. However, for a first-timer, the idea can be intimidating and raises several questions about liveaboard diving. And that's true whether you're a beginner diver or have hundreds of dives under your weight belt.
To help make the process of finding, booking, and actually going on a liveaboard dive trip easier, we've put together this list of frequently asked questions about liveaboard diving and all the answers you need.
Keep reading for our Liveaboard FAQs.
---
Table of Contents: Questions About Liveaboard Diving
---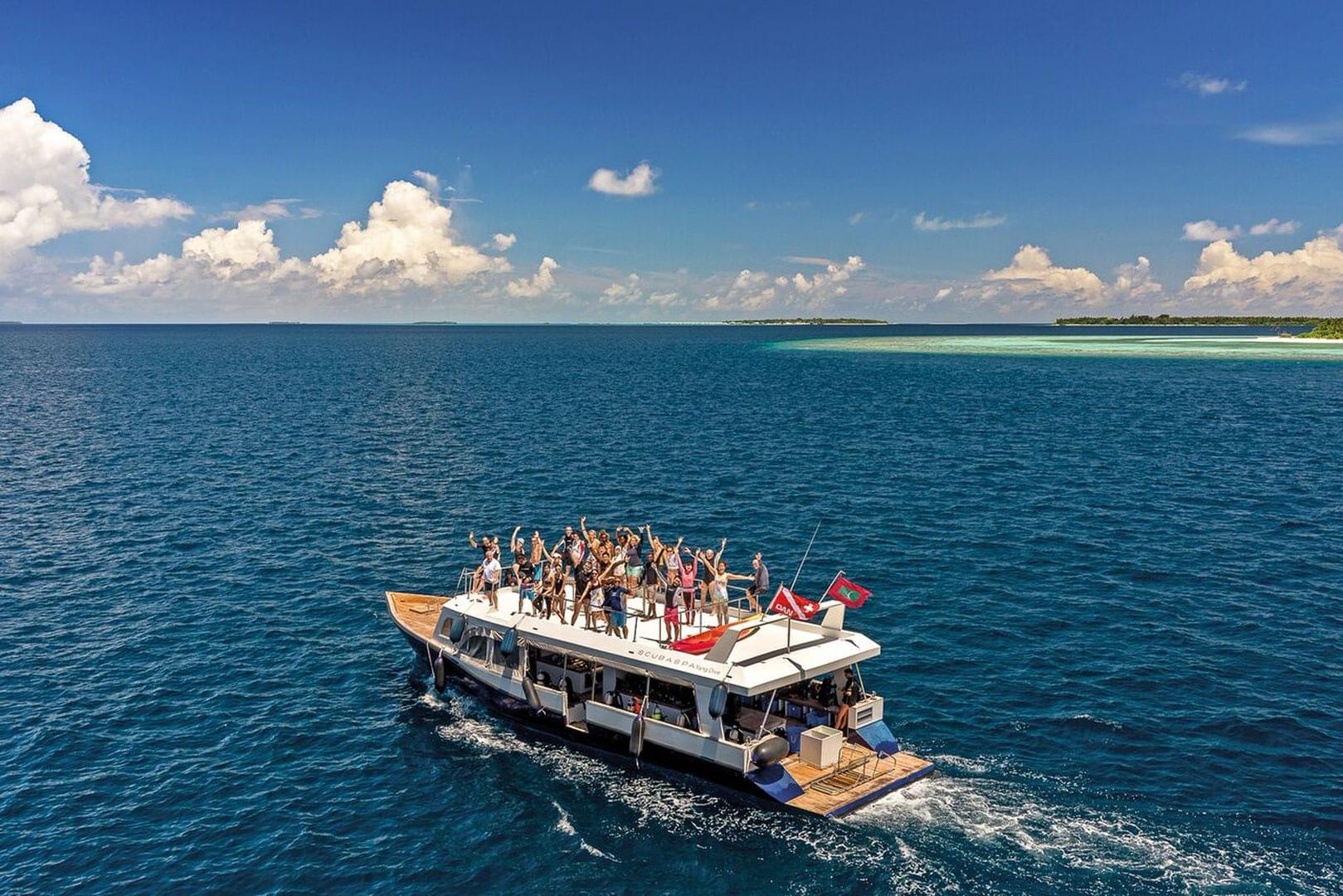 What is a Liveaboard for Scuba Diving?
Before jumping into the top questions about liveaboard diving, let's explain what it means. It can be called a liveaboard, dive safari, or dive charter, but what is it exactly? A liveaboard is a purposely built boat for scuba diving or an adapted existing vessel that offers diving trips. These trips usually last longer than one night. Dive boats can host between 12 and 30 divers, but you can find both smaller and larger vessels. In most cases, the diving is included in the price of the trip, as well as the food and drinks, and most of the liveaboards cost between USD $1,000 and $3,000 per trip. These types of boats offer a comfortable diving deck where you can prepare your equipment, and usually, they have one, two, or more tenders to take divers to and from the dive sites.
---
How Long is the Average Liveaboard Trip?
The average duration is 7 nights, but you can find both shorter and longer trips.
---
How Much Do Liveaboards Cost?
There are a wide variety of liveaboards available around the world. Budget-friendly options cost only a few hundred dollars, while other more luxury liveaboard diving can cost USD $5,000 or more.
---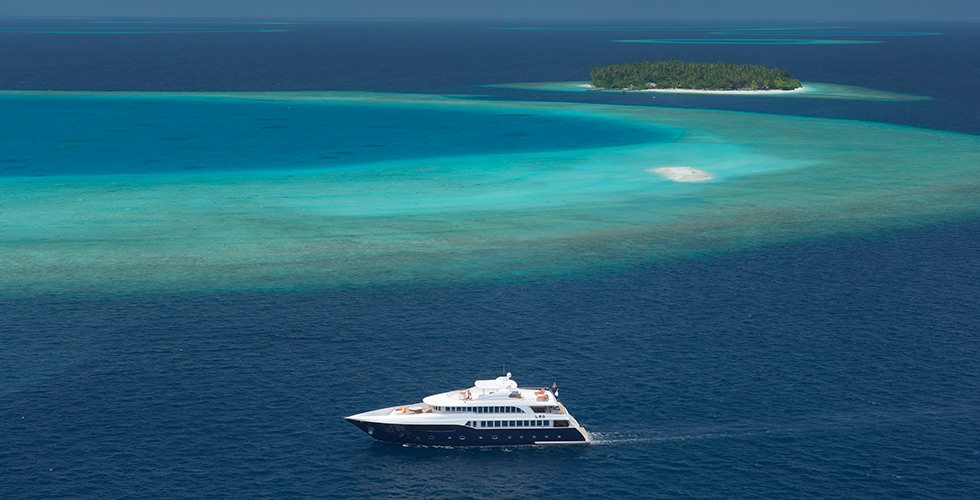 What Makes a Good Liveaboard Boat and Vacation?
Overall, the key to a great liveaboard is choosing the right location, itinerary, and features for your preferences. At PADI Travel, you can browse by destination (check out these dive guides), by price (view the latest special offers), or by specific diving interests, for example:
You'll also be able to read about each vessel's features to help you decide which is the best liveaboard boat for you. Look out for things like:
Size – You'll appreciate more space if you're booking for a large group.
Diving amenities – The availability of Nitrox or specific dive gear may sway your decision.
Cabins – If you're not a sharing person, then opt for private cabins with en-suite bathrooms.
Air conditioning – In hot climates, this could be essential for your comfort.
Hot tubs and spas – A must if you look forward to post-dive luxury and relaxation.
In addition, consider factors such as Wi-Fi access, PADI courses, food choices, and onboard entertainment, as well as reviews from other travelers.
---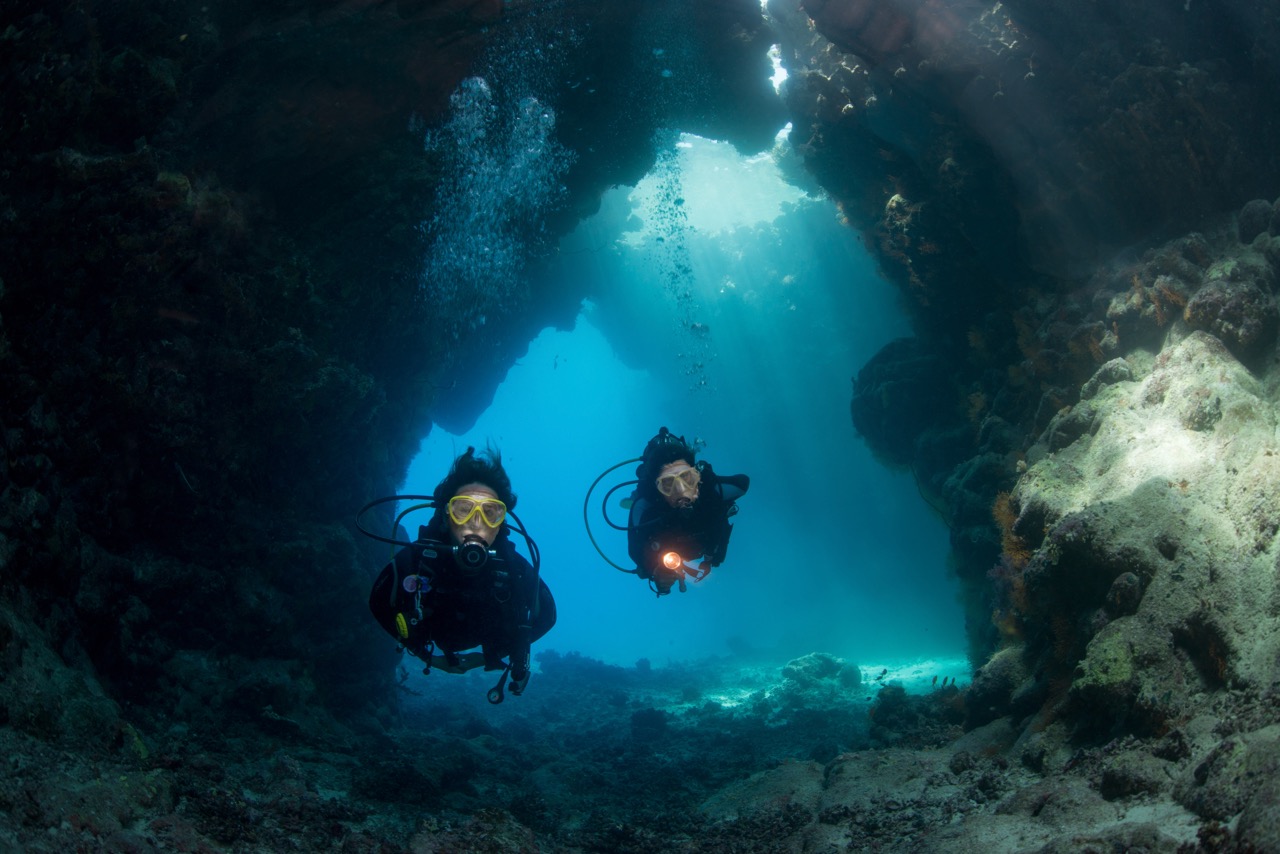 What Dive Certification Level is Required for a Liveaboard?
This is an excellent question, but the answer varies depending on your chosen destination and itinerary. There are liveaboards that are ideal for beginners, and you can even take the PADI Open Water Diver course during many such trips. However, other destinations may require a PADI Advanced Open Water Diver certification or a certain number of logged dives.
---
How Many Dives a Day Can You Do on a Liveaboard?
How many scuba dives a day depends on you, the destination, and the length and depth of the dives. On average, most boats offer three to four dives a day. Some boats may have an option to do five dives a day, while other boats, which combine diving with other activities, may only provide divers with one or two dives per day.
In order to make sure you can take full advantage of all the dives offered on your liveaboard of choice, we recommend taking the Enriched Air Diver specialty course before your trip. Breathing enriched air means you can enjoy longer dives and shorter surface intervals.
---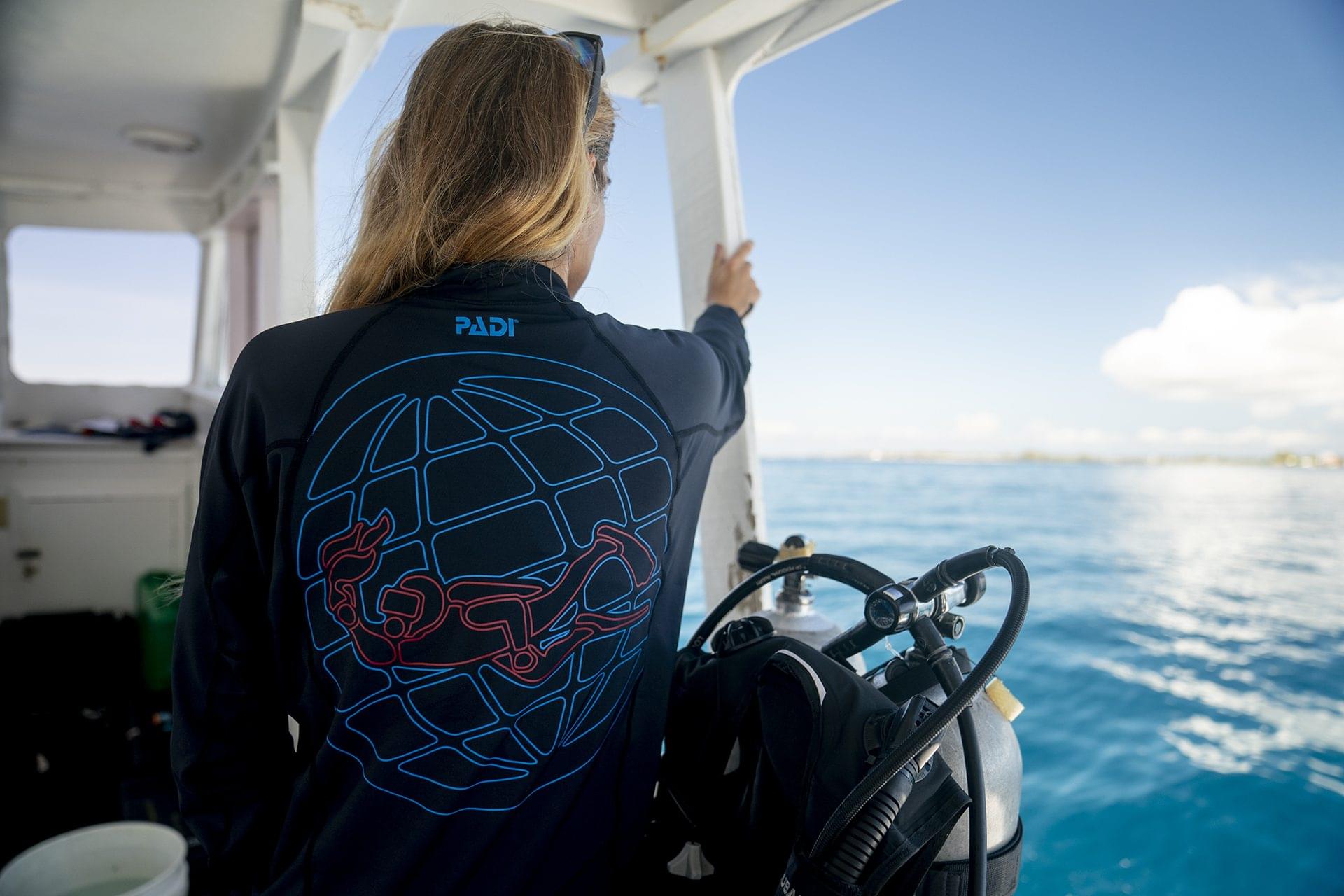 What Do I Need to Bring on a Liveaboard Trip?
While many liveaboard operators will provide a packing list upon confirmation, there are a few must-pack items. Here are our suggestions for your liveaboard diving packing list:
Two wetsuits and two or three swimsuits – You'll be diving so frequently that one won't dry out in time for the next dive.
A jacket – Even in the tropics, the night air, and air conditioning can get chilly.
Chargers and extra batteries for camera equipment – If all the plugs are taken, you want to make sure you have a backup battery.
A small extension cord – Plugs on liveaboards are often inconveniently placed for sitting with your laptop.
An external hard drive – You'll definitely want to back up your photos and share them with the other guests, too.
Seasickness medicine – If you're prone to seasickness, then packing some preventative medicine is a must.
Sun protection – A hat and reef-safe sunscreen are necessities.
Collapsible luggage – Space in liveaboard cabins can be tight. Having collapsible or soft-sided luggage is best for small quarters.
Save-a-dive kit and spares for everything – There's no dive shop in the middle of the ocean, and you can't pop back to land if you lose or break something.
---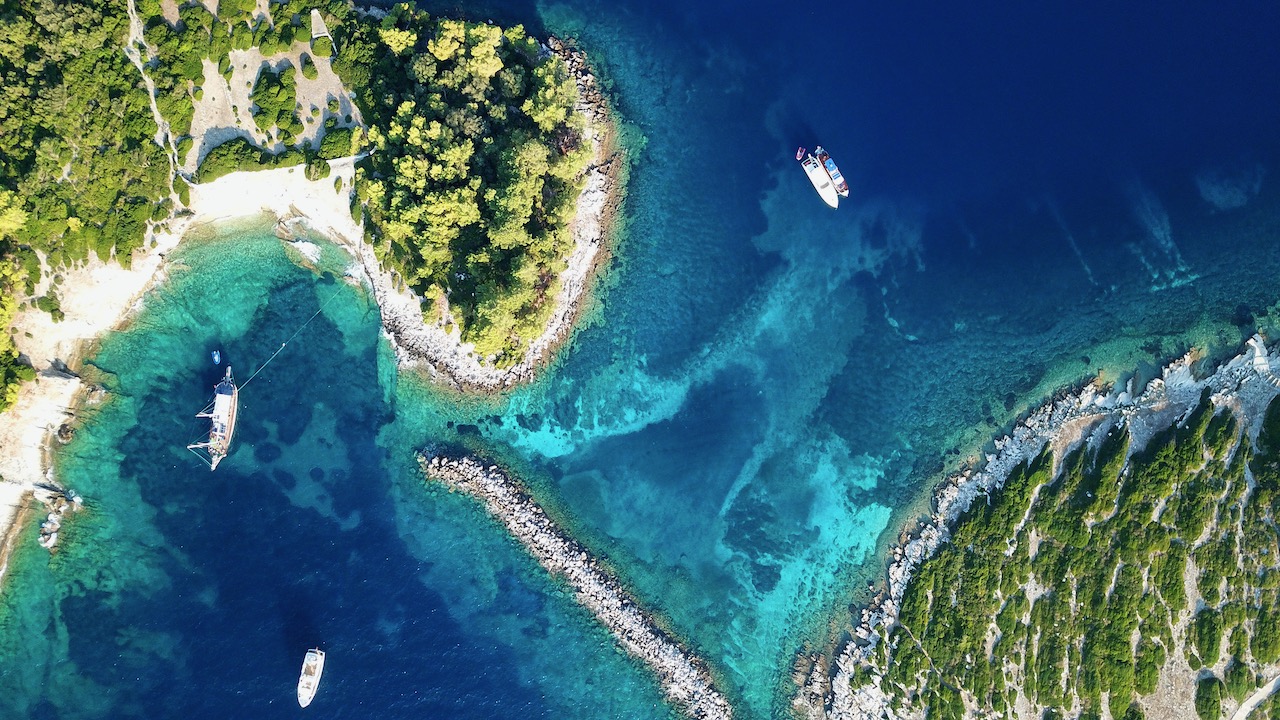 What Should I Not Bring on a Liveaboard Trip?
Don't overpack! Space can be at a premium on liveaboards, and airlines are charging more baggage fees than ever. Here is what you shouldn't bring on your liveaboard holidays:
Too many clothes – You'll be diving most of the time.
Too many shoes – Most boats have a "no shoes" policy.
Too many electronics – Liveaboards tend to have enough entertainment options of their own.
---
Where Can You Dive on a Liveaboard?
There are hundreds of destinations where you can dive from a liveaboard. Some offer excellent liveaboard diving for beginners, while others need PADI Advanced Open Water or above.
Many remote scuba destinations (like Cocos Island or Socorro) can only be reached by liveaboard. At the same time, other itineraries simply offer a more convenient and/or luxurious way to hop between islands and resorts (such as the Maldives or Great Barrier Reef).
Of course, some places have few or no liveaboard scuba diving trips — South Africa, Brazil, and Japan, to name just a few. Usually, that's due to rough sea conditions, political instability, or because the area's best dive sites are reached more easily with day boats or shore diving.
---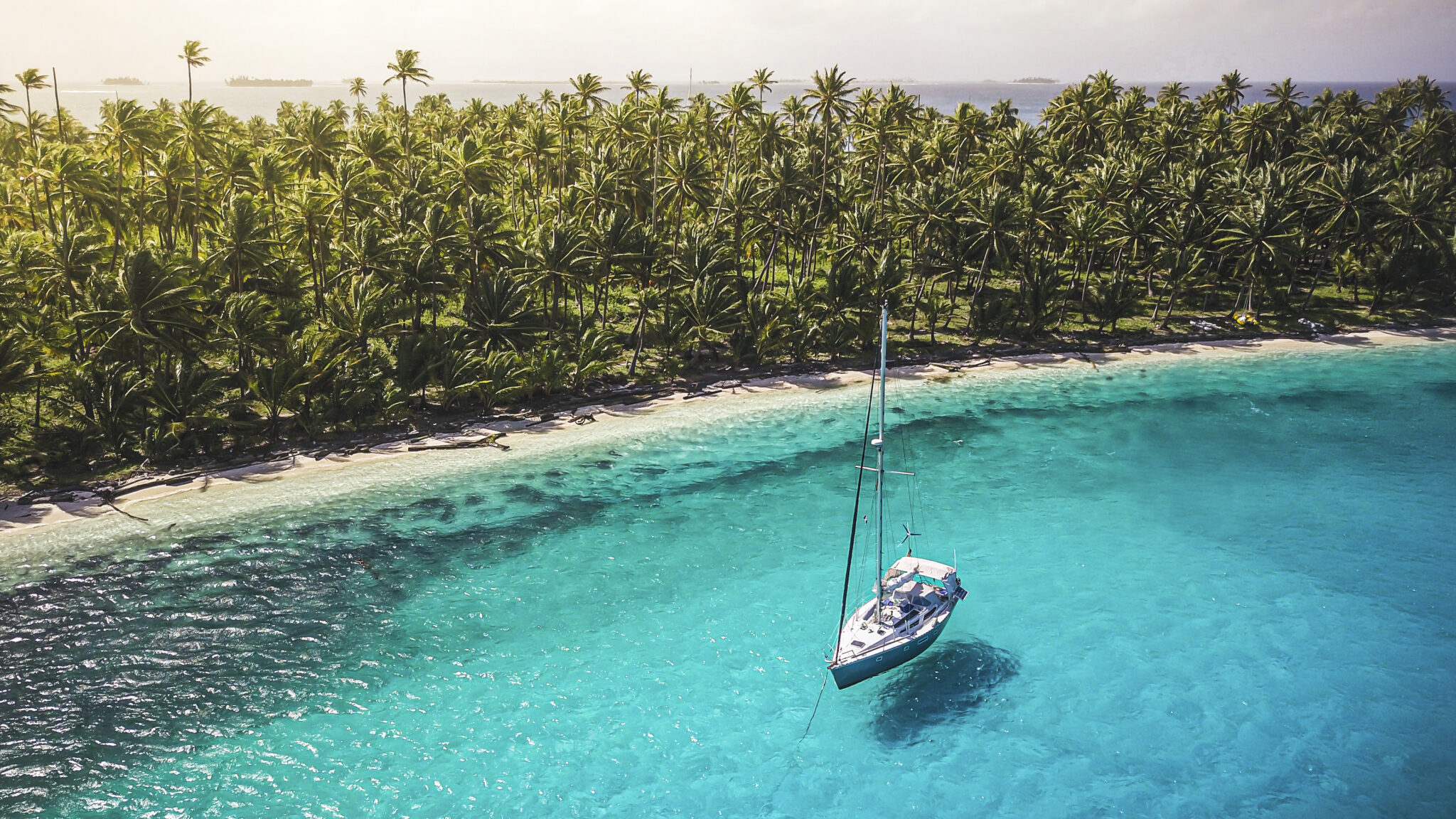 What are the Best Liveaboard Diving Destinations?
This is one of the most popular questions about liveaboard diving, so we've compiled a list of destinations for the best liveaboard dive trips around the world. If one sparks your interest, be sure to click through the attached link to browse the available liveaboards in the area.
---
Where Can I Find the Best Deals on Liveaboards?
Just because you want to go on a liveaboard holiday doesn't mean you need to pay an arm and a leg for it. Boats regularly go on special offers. You can find last-minute deals, early-bird deals, and everything in between on PADI Travel's special deals page.
---
How Many Divers Do I Need in My Group to Book a Liveaboard?
Most customers book liveaboard diving trips in groups of two. However, it's becoming more and more popular to go on a dive safari with a larger group or as a solo traveler.
---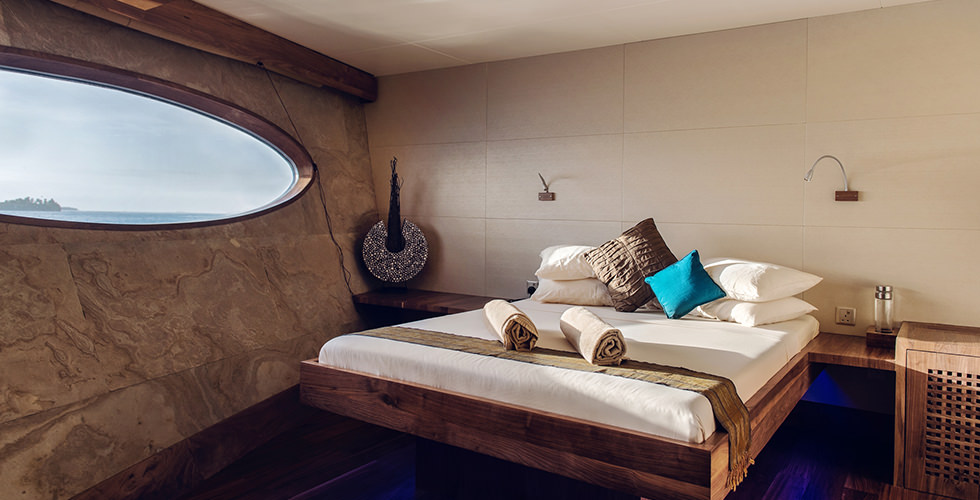 I Am Traveling Alone – Will I Have to Share a Cabin?
Many liveaboards have two options for solo travelers. F You can pay the single supplement and have a private cabin. Or you can ask the liveaboard operator to pair you with another single diver so that you don't have to pay the additional fee.
---
Will the Cabins Have En-Suite Bathrooms?
It depends on the boat. Many liveaboards now feature en-suite bathrooms, but some of the more budget options have communal bathrooms.
---
Can I Put My Valuables in a Safety Deposit Box?
Most liveaboard boats have a small safety deposit box that guests can use. However, don't expect to store larger items.
---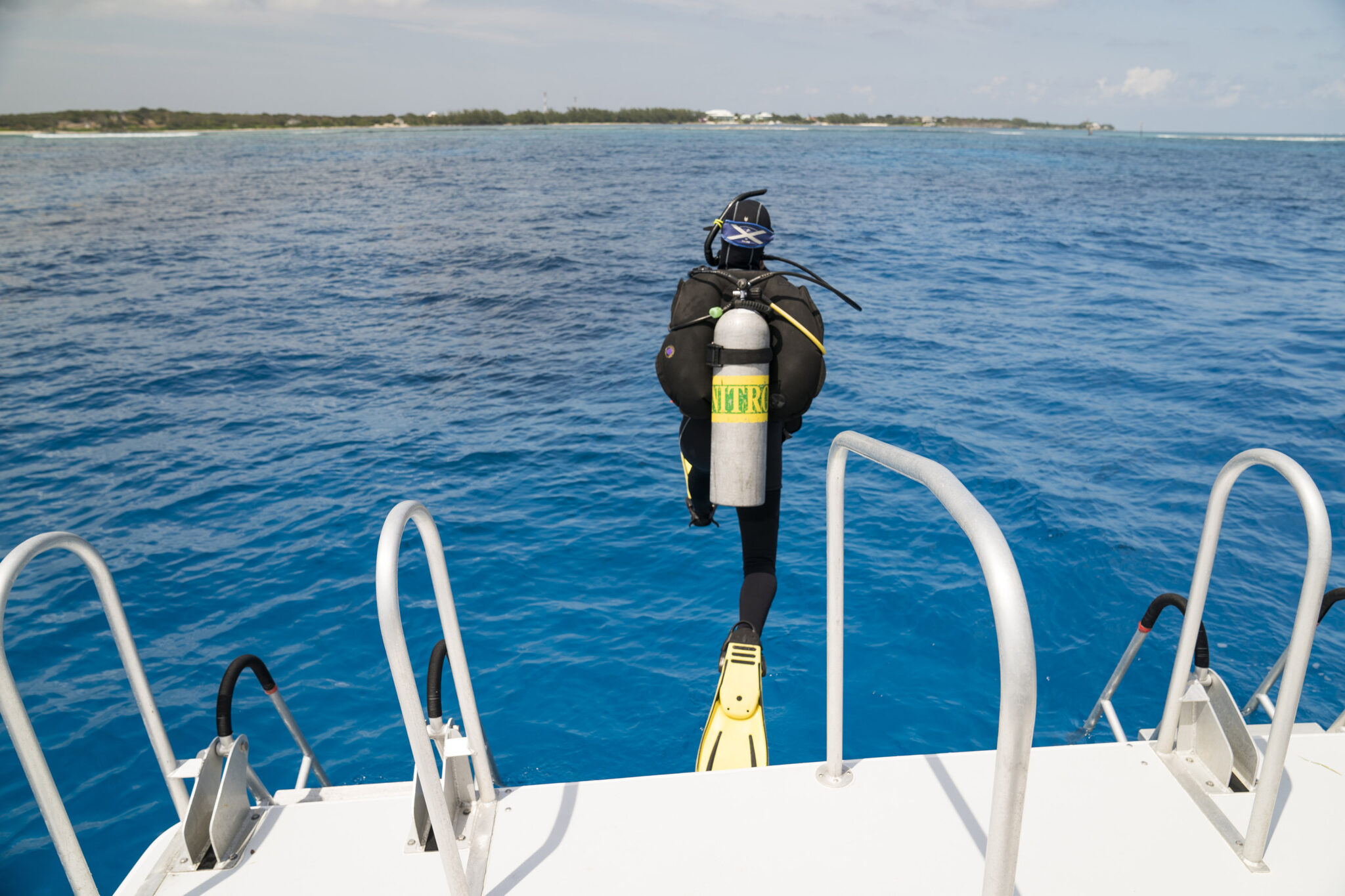 On a Liveaboard, Do You Dive From the Boat's Platform or From Tenders?
Again, this depends on the boat and dive site. Most liveaboards utilize small dive tenders to make diving easier and to protect vulnerable marine environments.
However, some liveaboards are small enough that it's easy to just jump right in without worrying about boarding a second boat.
---
How Much Should You Tip on a Dive Liveaboard?
Tipping is never required, but most liveaboards encourage the practice. Do you tip Divemasters and your liveaboard guide, or the boat's crew? Generally people tip both, and it's common to give a tip of 5 to 10% of the liveaboard price at the end of the trip.
---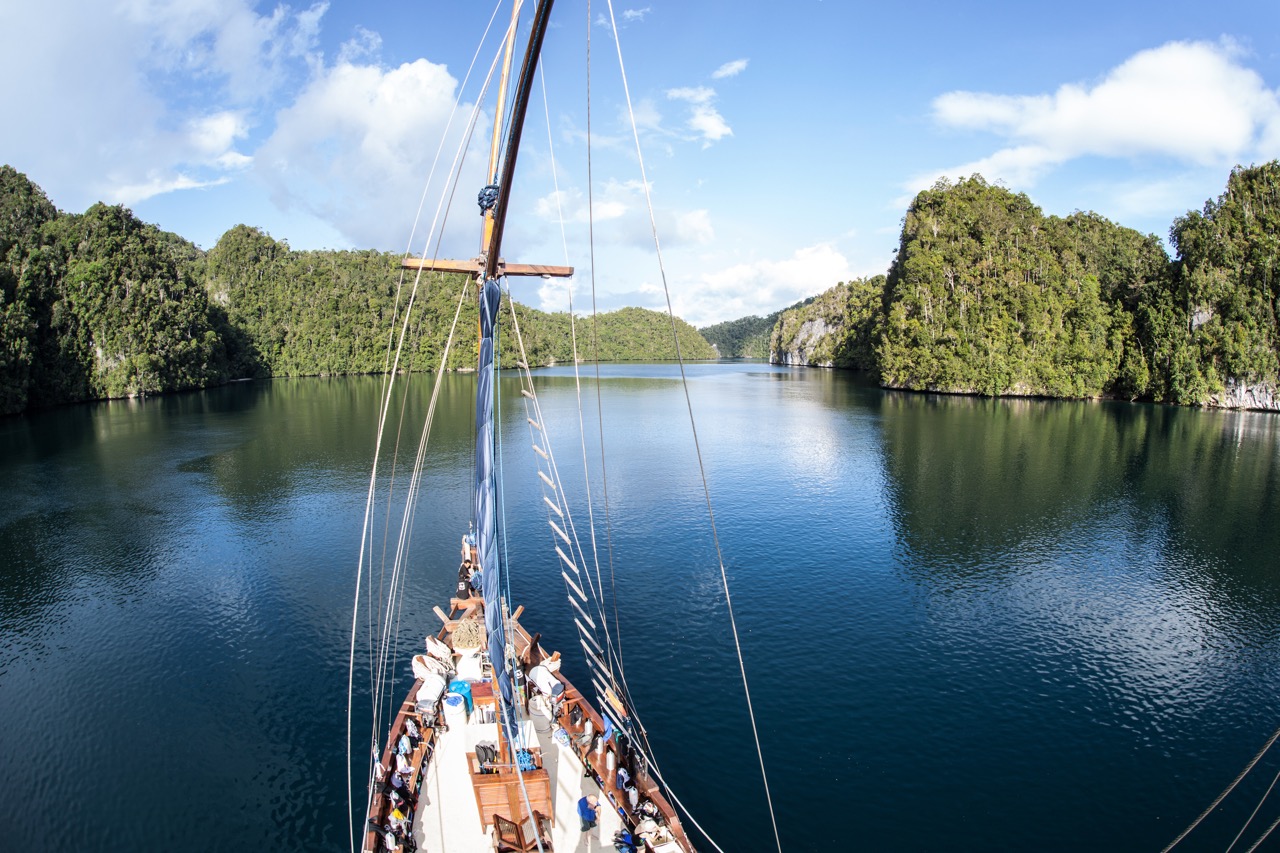 Should I Be Prepared for Seasickness?
In short, yes. If you know you are prone to seasickness, it's a good idea to carry medicine for any boat journey.
---
Can I Complete a PADI Dive Course Onboard a Liveaboard?
Yes, many liveaboards offer a range of courses. Just be sure to book this ahead of departure and bring along proof of your previous certifications.
---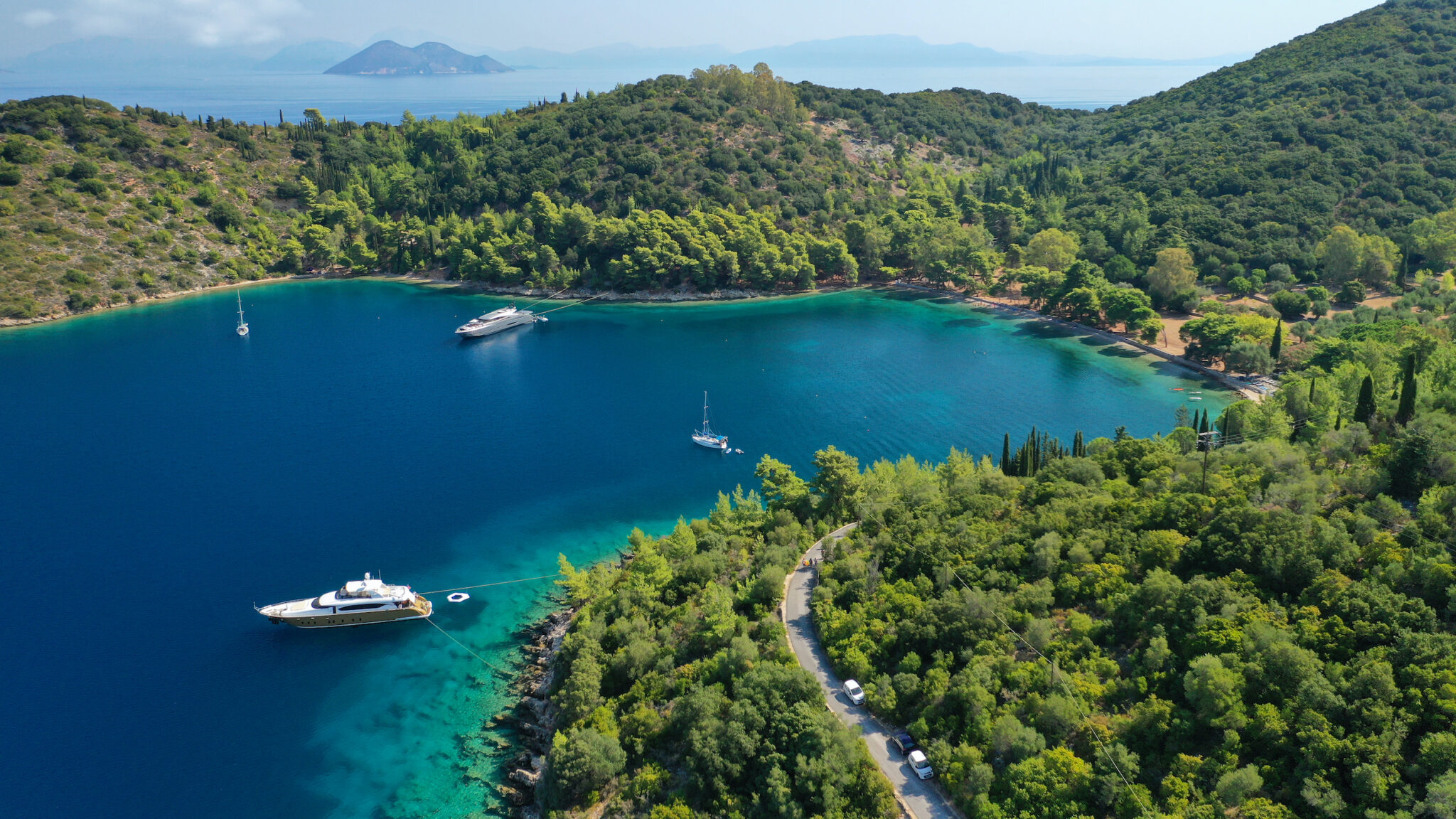 How's the Food on Diving Liveaboards?
Most liveaboards serve a variety of freshly prepared meals to reflect both Western and local cuisines. You can expect buffets, table service, and snacks between dives.
---
I Have Special Dietary Requirements – What Should I Do?
Let your diving liveaboard operator know in advance so that they can prepare for your needs.
---
Is Alcohol Included in the Price on a Liveaboard?
This depends on the liveaboard. Some include a full range of alcohol, while others only offer a limited selection of beer and wine. Other boats don't include any alcohol in the price.
---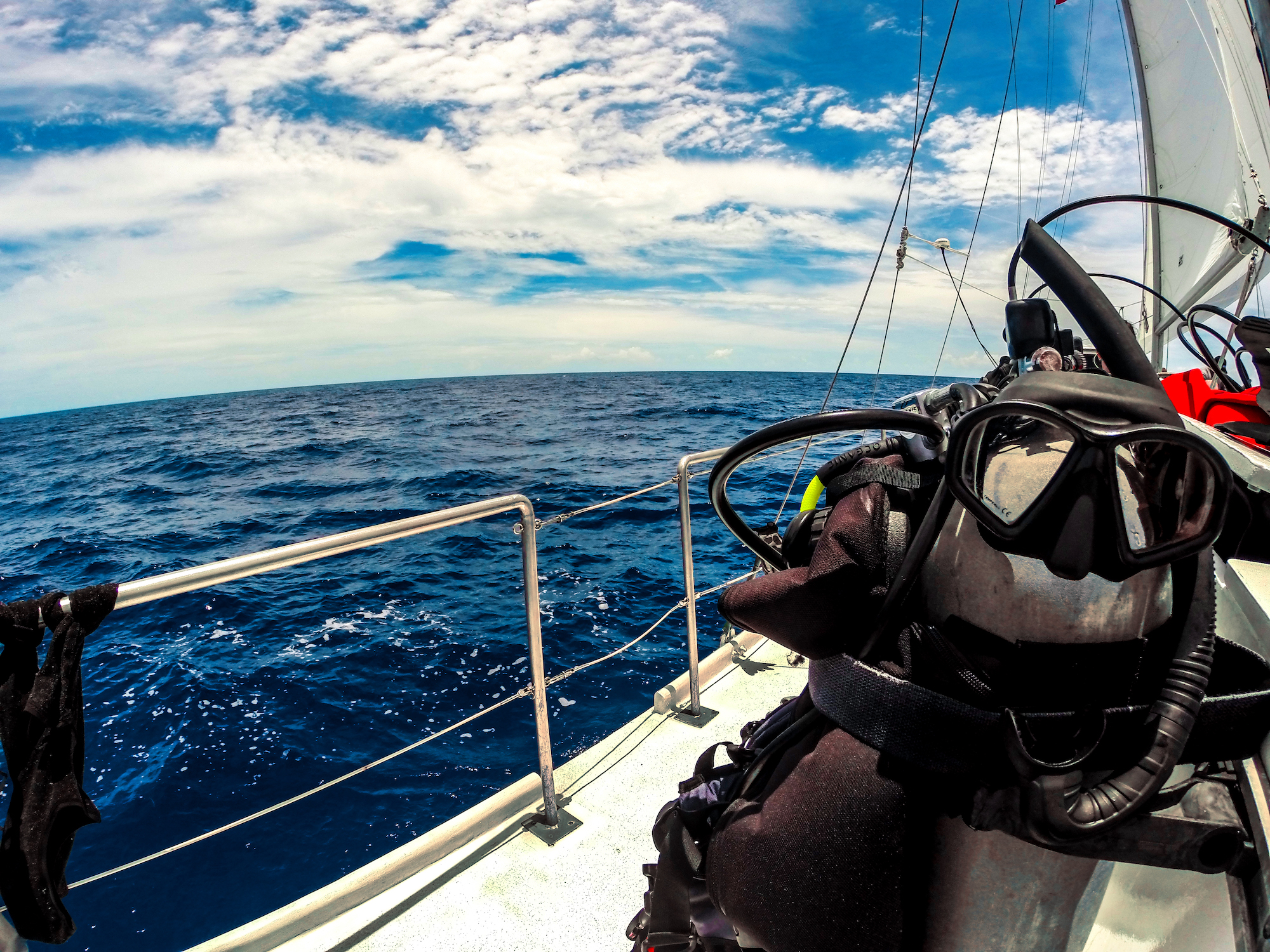 Who Shouldn't Go Diving on a Liveaboard?
For many divers, a liveaboard is the only way to vacation. However, sticking to resorts and shore diving might be best if you:
Suffer badly from seasickness – There's little respite when you're at sea for days.
Have a nervous disposition – Some longer, open-ocean journeys can get a little rough, and there'll likely be creaking noises and sliding objects aplenty!
Don't play well with others – Liveaboards mean lots of divers (and crew) in a confined space, so getting along and being sociable is key to a good time for everyone.
Can't pack lightly – Even the biggest liveaboards have limited space. If you can't live without every creature comfort, then a hotel room might be more accommodating.
---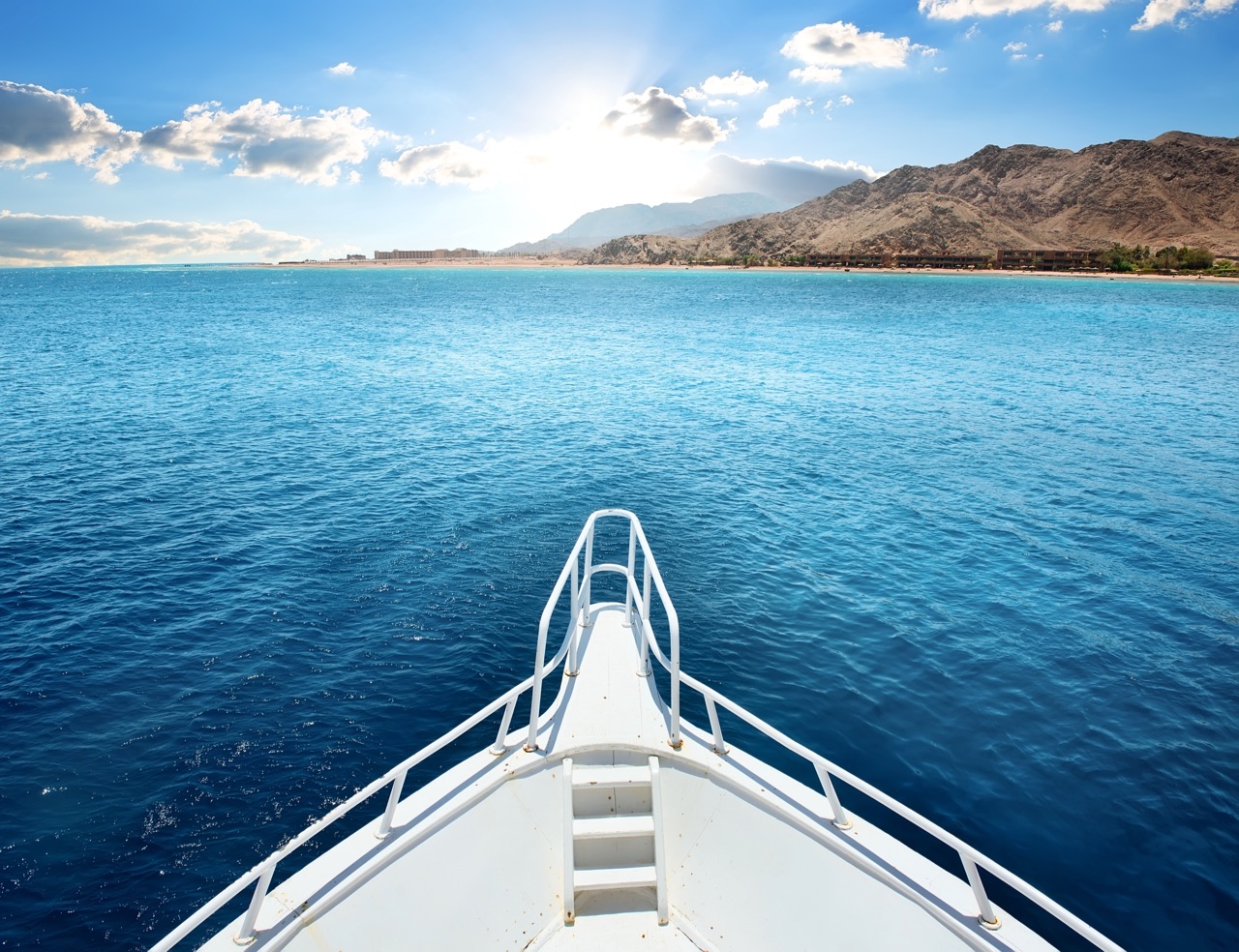 What If the Boat Sinks or I Have an Accident?
While highly unlikely, it is possible for your liveaboard to sink, just as it is possible for your house to burn down. Weather forecasts are studied diligently before your boat leaves, and the captain will monitor the weather continuously while at sea. If the estimates give anything other than close to perfect conditions, then the captain will change your route to avoid it and use one of their alternate sites for the day. Don't worry!
Accidents do happen. Be prepared. As for having a dive accident while on a liveaboard, it is essential to carry the appropriate diver's insurance. The Divers Alert Network (DAN) is a great go-to option as it covers medical extraction even from remote sites, as well as costly decompression treatments. This risk is the same wherever you go diving. However, liveaboard accident protocols may be a little more extensive than those on land.
---
Travel Unfiltered, Live Unfiltered — Book a Liveaboard Today
Now that we've answered your questions about liveaboard diving, are you ready to travel unfiltered? Book the liveaboard of your dreams today — check out PADI Travel for all your liveaboard needs. Our PADI Travel Experts are ready to help you find your perfect trip and answer any other questions about liveaboard diving you may have.
Travel Unfiltered, #LiveUnfiltered