Liveaboards are, for many divers, the ultimate scuba vacation. They are also the only way to reach some of the world's most remote reefs and wrecks. Not sure what to expect on your first liveaboard trip? More than anything, you can plan for an epic itinerary of diving. For several days, a week, or sometimes even longer, you'll live on top of the ocean with a daily schedule that is literally dive, eat, sleep, repeat.
Just like the top dive sites and marine life, you can also find the best liveaboard trips in almost every corner of the world. However, while they are essentially floating, all-inclusive hotels, there are a few differences between how you might plan, pack, and prepare for a liveaboard vacation compared to staying at a land-based dive resort.
If you're planning your first liveaboard trip, read on for 13 top liveaboard tips to learn what to expect and how to make your vacation as safe and fun as possible.
---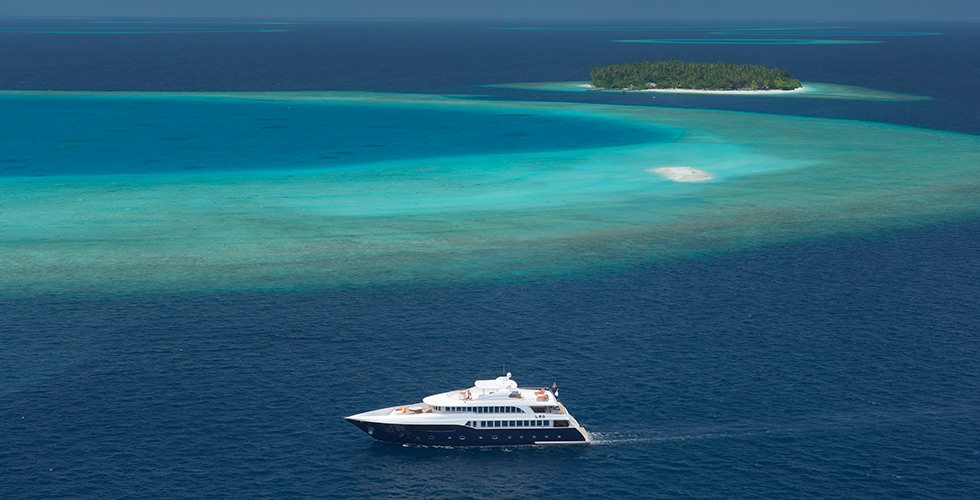 Before your first liveaboard trip
Brush up on your boat diving skills
If you've only ever dived from the shore, or this is your first liveaboard trip, you might benefit from taking the PADI Boat Diver course before you go. You'll learn key boat diving skills (like entries and exits) for both large boats and the smaller RIBs used for shuttling divers to and from dive sites.
---
Take out dive insurance
Scuba diving has an excellent safety record, but accidents are still possible. The remoteness of liveaboards can make emergency responses much more expensive than on land, so it's even more important to get the right cover. Divers Alert Network (DAN) is a popular choice among divers.
---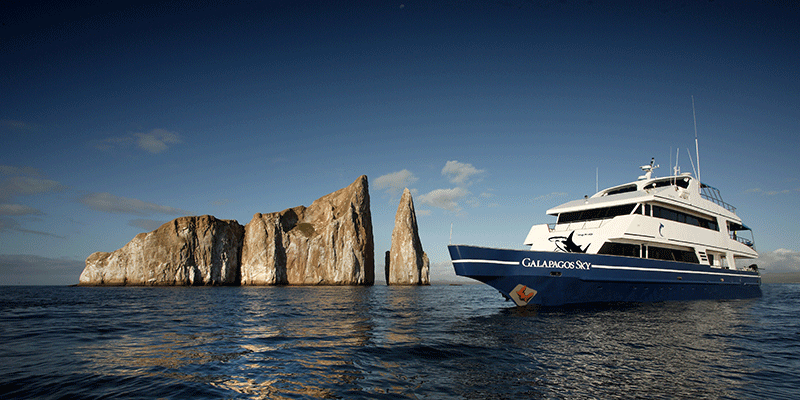 Grab a deal for your first liveaboard trip
Research the latest special offers for PADI liveaboard trips. These could open up options for more luxurious destinations or boats, especially for budget-conscious travelers. Deals might include last-minute prices to fill empty spaces, group booking discounts, off-peak offers, or free upgrades such as Enriched Air Nitrox.
---
Specify dietary needs before you travel
Usually, you'll get three delicious and locally inspired meals a day, plus plenty of energy-boosting snacks. Tell your operator in advance about any allergies or dietary needs so they can cater for you. Check the drinks policy too, such as whether alcoholic beverages are available and/or charged extra.
---
Pack as lightly as possible…
Cabins are typically very small, so pack light where you can. Use travel-size toiletries, and swap your hard luggage case for a soft one that can be folded away. Stow your shoes once you arrive — you won't need them until you return to land.
---
…But always remember to take spares
Pack a save-a-dive kit, and take spares for everything. There's no dive shop in the middle of the ocean, and you can't pop back to land if you lose or break something. Want to know what to take on a liveaboard? Start with this packing checklist.
---
During your first liveaboard trip
Stick to the boat's house rules
Be aware of your safety and surroundings, and respect the boat's rules. Dripping water can create a hazard, so familiarize yourself with designated wet and dry areas. Keep your dive gear stowed safely between dives and especially when traveling.
---
Plan your early morning schedule
Jumping in for the early morning dive is completely worth it. Sunrise diving offers excellent marine sightings and incredible photo opportunities. But if you'd prefer more time in bed, don't forget to tell your dive guide the night before to avoid an unwelcome wake-up call!
---
Be on time for your dive briefing
The crew will ring a bell, shout, or otherwise announce when it's time for each meal or dive. Don't be late for the dive briefing; it's where you'll hear important safety procedures, as well as what cool things to look out for underwater.
---
Don't pollute the ocean
Remember that all wastewater is expelled into the sea. After using the toilet, use the douche hose to keep things sanitary and put toilet paper into the bin — don't flush it! When showering, try to use reef-friendly shampoo and body wash.
---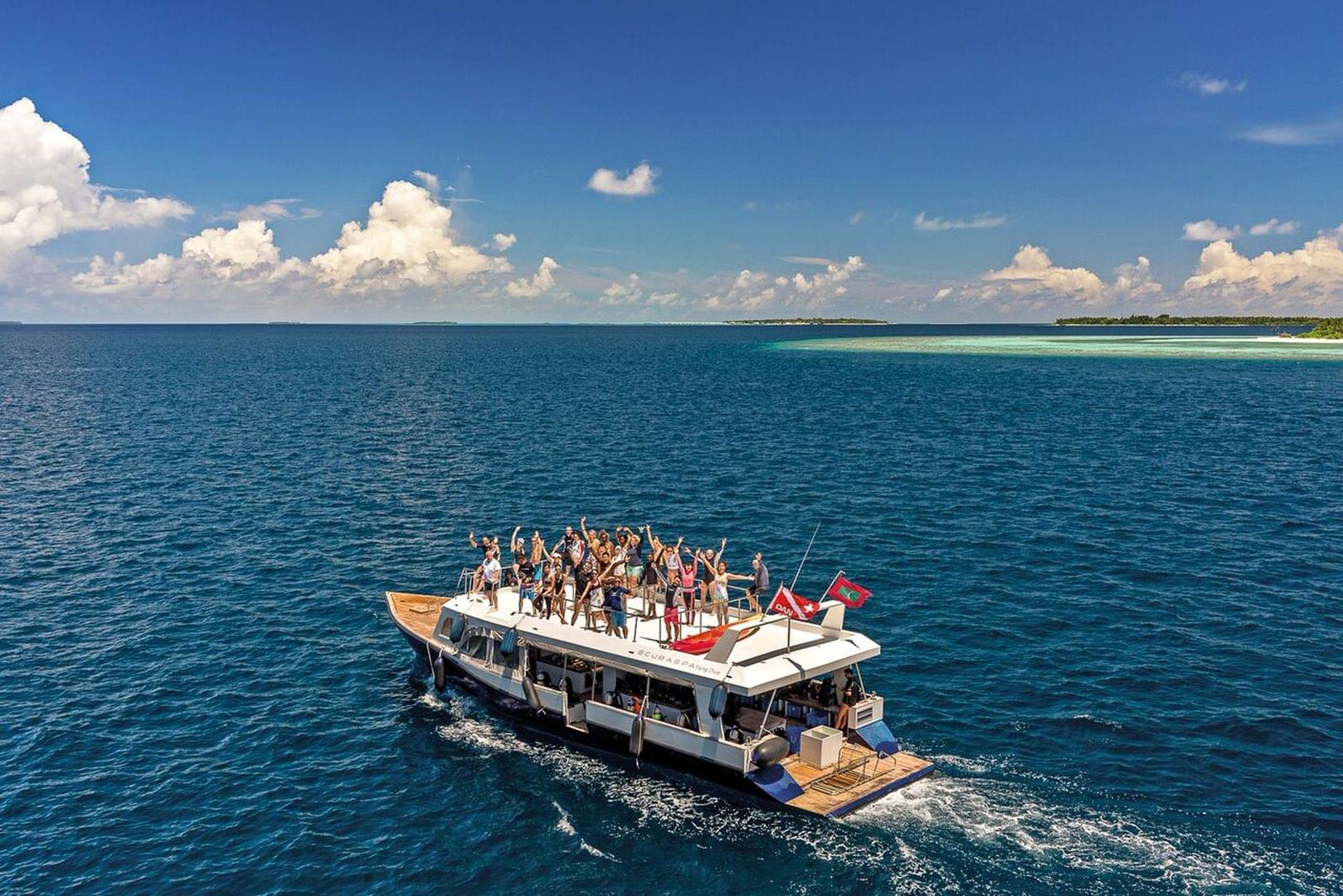 Get to know your onboard buddies
You'll be sharing a small space with lots of other people, so be considerate of different personalities and cultures. Get to know your fellow divers and swap scuba stories over dinner — it'll make your first liveaboard trip much more enjoyable.
---
Be conservative with fresh water
There's limited fresh water on board, so avoid washing your dive kit until the last day. The exception is sensitive equipment like cameras or computers, and there is often a dedicated rinse tank for these items (just make sure you don't contaminate it with other stuff).
---
Remember cash for tipping
The dive guides and crew work tirelessly, from assisting divers to navigating the seas. Tipping is optional but customary; around 5-10% of your total liveaboard cost is a rough guideline.
---
Book your first liveaboard trip today
Want even more liveaboard advice? Check out 10 more tips before going on your first liveaboard trip.
Or, if you're ready to book your vacation, head to PADI Travel today. You'll find 24/7 advice from scuba travel experts, the best liveaboard deals, and a range of exclusive packages, including liveaboard diving for beginners, deep divers, families, and everyone in between!
---
Related Reading:
Cover Image: Alila Purnama