Whether you have a non-diving partner or just like to travel solo, being a single diver can be both an intimidating and rewarding experience. That's especially true when it comes to liveaboard diving. But, never fear, we've found the best liveaboards for solo travelers.
First, we should clarify that being a single diver does not mean that you dive alone. A single diver is someone who takes a scuba diving vacation by themselves, or has a non-diving partner. Diving with a buddy is always the safest and most enjoyable option and if you didn't bring your buddy with you, no problem! A liveaboard offers a fantastic opportunity to meet new dive buddies and make the most out of your diving vacation!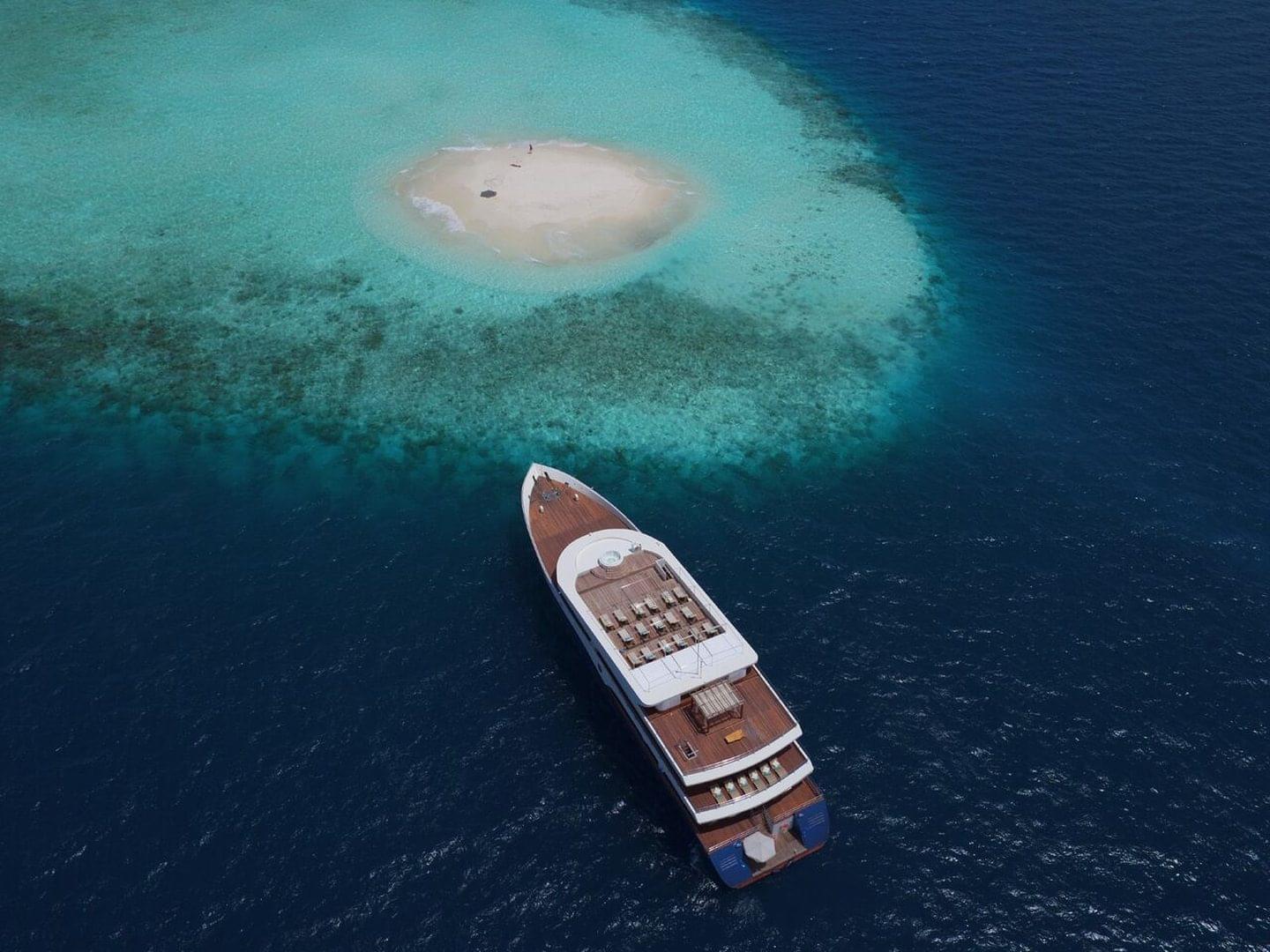 So how does a single diver avoid diving alone? The answer is easy – on an organized scuba diving holiday like a liveaboard. You'll be able to find a new dive buddy on the boat, thus ensuring you always have someone by your side under the water.
While going on a liveaboard holiday alone may seem a little strange to some, this type of travel actually has enormous benefits. As a single diver, you'll be more open to making new friends during your trip. In many cases, you'll meet dive buddies that you will keep in contact with for years to come.
Have we convinced you to take your first solo trip? If you're ready to start looking for your next liveaboard vacation, check out our tips below. When discussing scuba diving trips for singles, not all boats are created equal.
---
What You Should Look for If You Travel Solo
Traveling solo is a great way to meet other divers and expand your personal comfort zone. However some boats better cater to single divers than others. Look for features like these when booking a solo dive safari.
Single Rooms: For single divers who value their privacy and don't need the space of a double room, single rooms offer a good balance. These rooms can be booked on their own without a single supplement and have just one twin bed.
Low Single Supplement: For single divers who like to have their own room and need a bit of space, the single supplement allows you to book a double room with a surcharge. Many boats require 65 to 100% more compared to the double occupancy price for the privilege of traveling alone. However, more and more boats are lowering these costs to 30% or below.
Quad Rooms: If you don't mind sharing a room, quad rooms on boats are often utilized by single travelers. These allow you to book a bed without paying the single supplement. However, you'll have to share your space with up to 3 other divers. 99% of the time everyone in a room is the same gender, but some boats may have a different policy. So it's important that you check with the boat before making any assumption about who your roommates may be.
Bunk Beds: Similar to a hostel, these rooms are the most informal single traveler accommodation available on liveaboards. Everyone pays per bed, and there is no need to pay a single supplement. 6 to 8 divers usually share one bunk bed room.
---
The Best Liveaboards for Solo Travelers by Country
We've selected the dive safari boats that are most suited to people traveling on their own and divided them by country.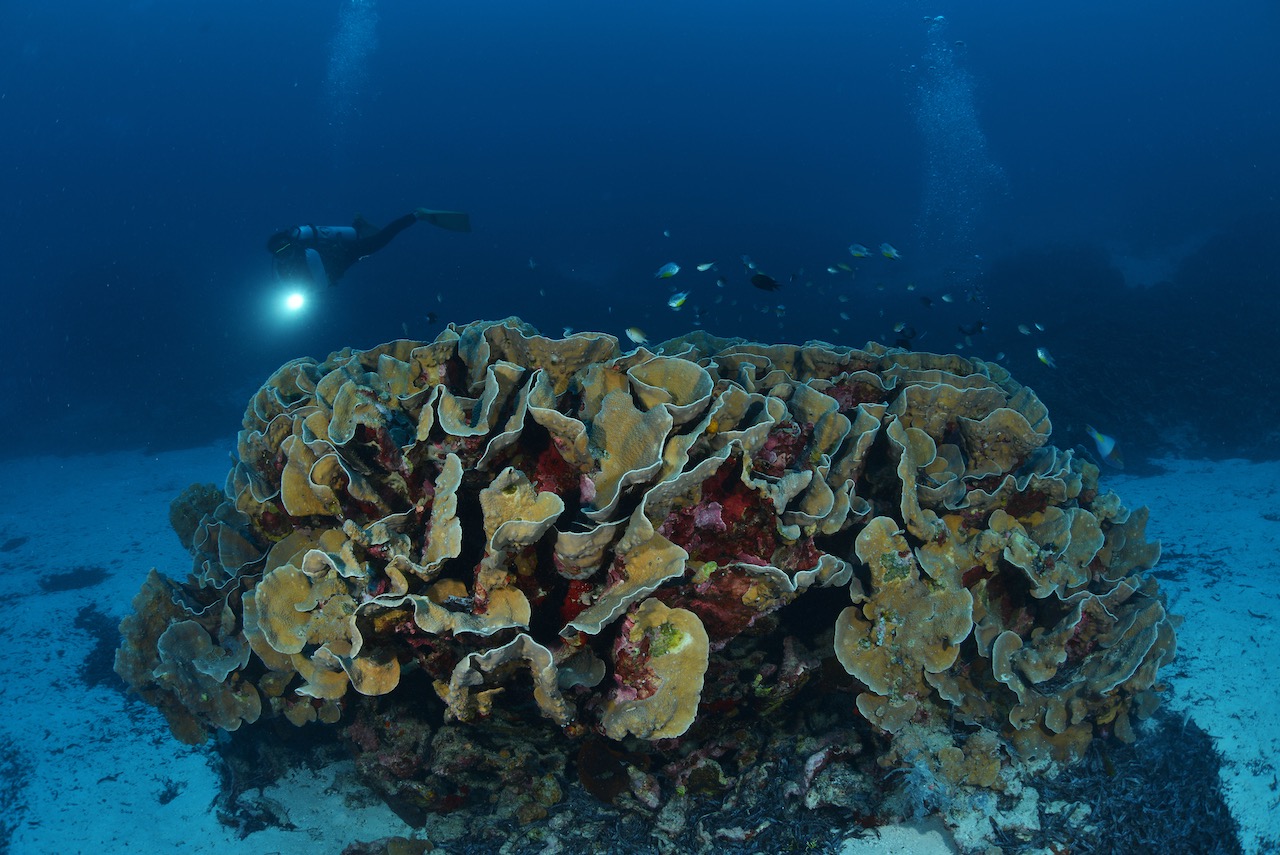 Indonesia
From the spectacular manta encounters of Komodo to the extreme biodiversity of Raja Ampat and all the lesser traveled destinations in between, Indonesia is ripe with liveaboard destinations. Here you'll find more than 500 species of fish and 1000 species of coral to explore.
Liveaboards With Single Rooms
Liveaboards With A Low Single Supplement
Blue Manta: With a low single supplement of just 10% and frequent discounts on top of that, the Blue Manta is a sturdy choice for single travelers in Indonesia. Check Prices & Availability
Liveaboards With Quad Rooms
Queenesia: A smaller liveaboard with just 3 cabins, the Queenesia is a traditional wooden sailing vessel helping divers discover Komodo. Check Prices & Availability
---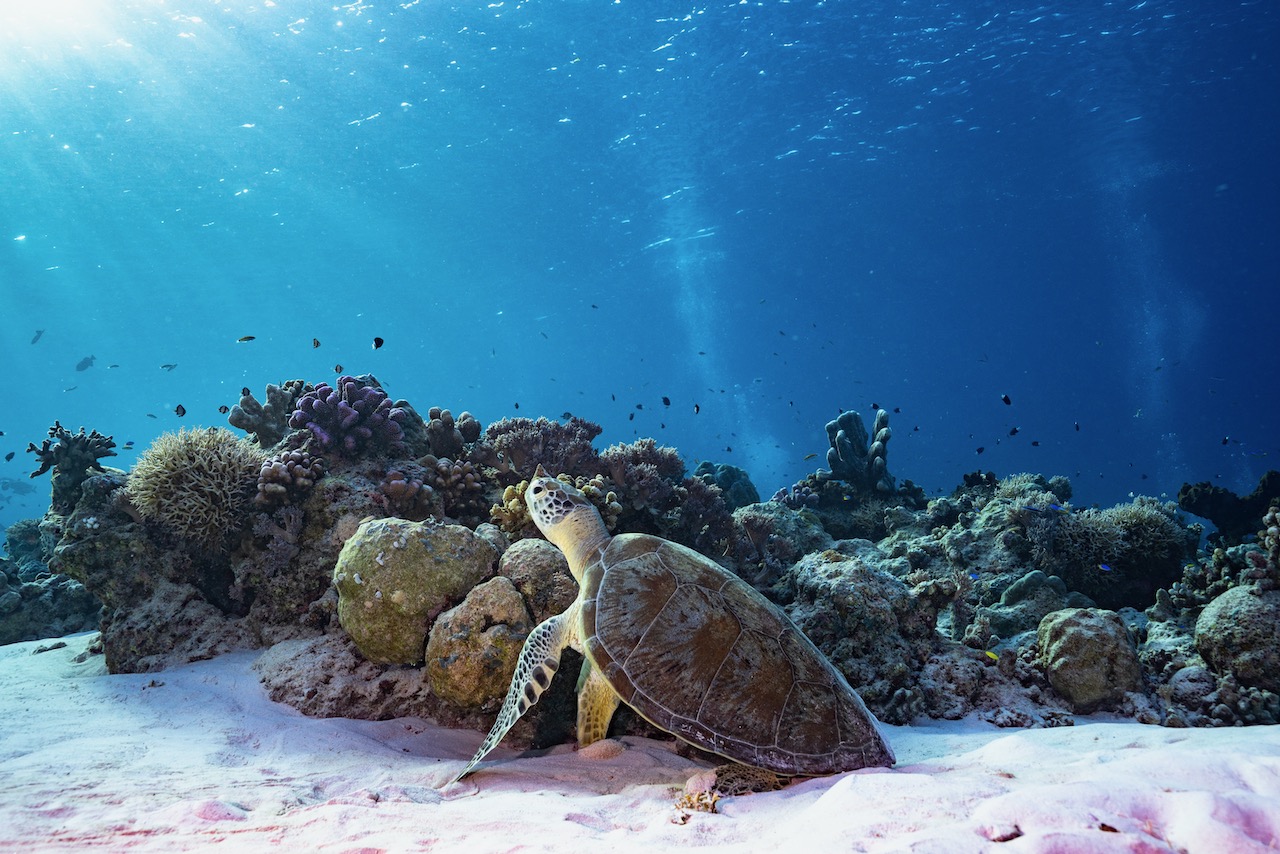 The Philippines
With more than 7,000 islands, the Philippines offers a diversity of dive sites rarely found. Discover WWII wrecks, see thresher sharks, swim alongside whale sharks and comb coral reefs for amazing macro creatures. This is a liveaboard paradise!
Liveaboards With Quad Rooms
MV Solitude One: Known for its high degree of hospitality, the MV Solitude One can help you discover the dive sites of the Philippines and South Pacific Palau. Check Prices & Availability
---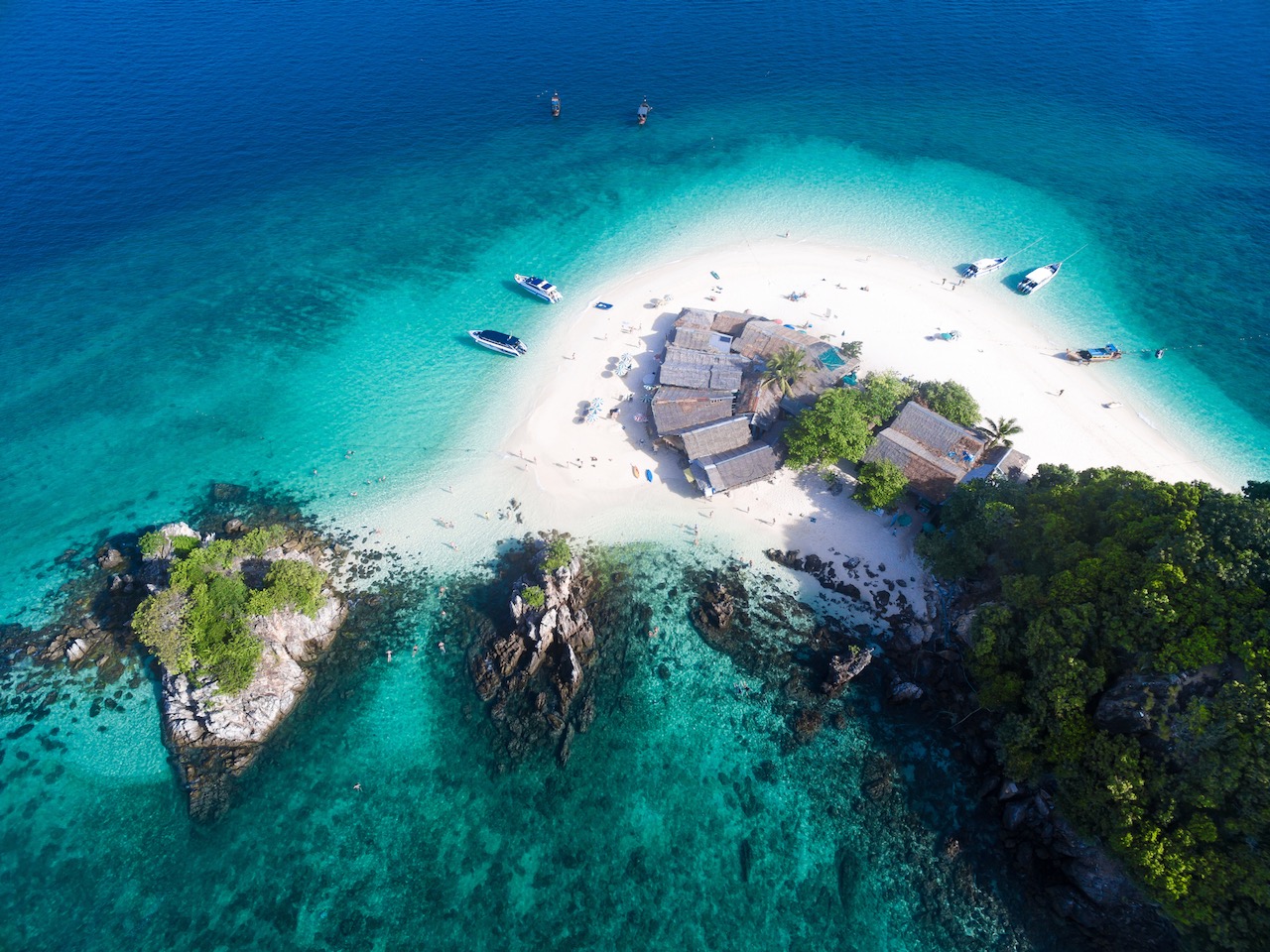 Thailand
One of the most popular scuba diving destinations in the world, Thailand offers exciting liveaboard locales such as the Similan Islands in the Andaman Sea, which can be accessed from October to May. You can expect to see beautiful corals, whale sharks and manta rays during your time in the Land of Smiles.
Liveaboards With Quad Rooms
MV Deep Andaman Queen: A newly built ship with an itinerary to meet every budget, the MV Deep Andaman Queen offers free WiFi and several bunk rooms. Check Prices & Availability
MV Manta Queen I: Offering standard 3 or 4-night trips to the Similan Islands, the MV Manta Queen I and its 5 sister ships are perfect for single divers. Check Prices & Availability
MV Dolphin Queen: Known as a budget liveaboard, the MV Dolphin Queen provides world-class diving and plenty of space to relax on deck. Check Prices & Availability
---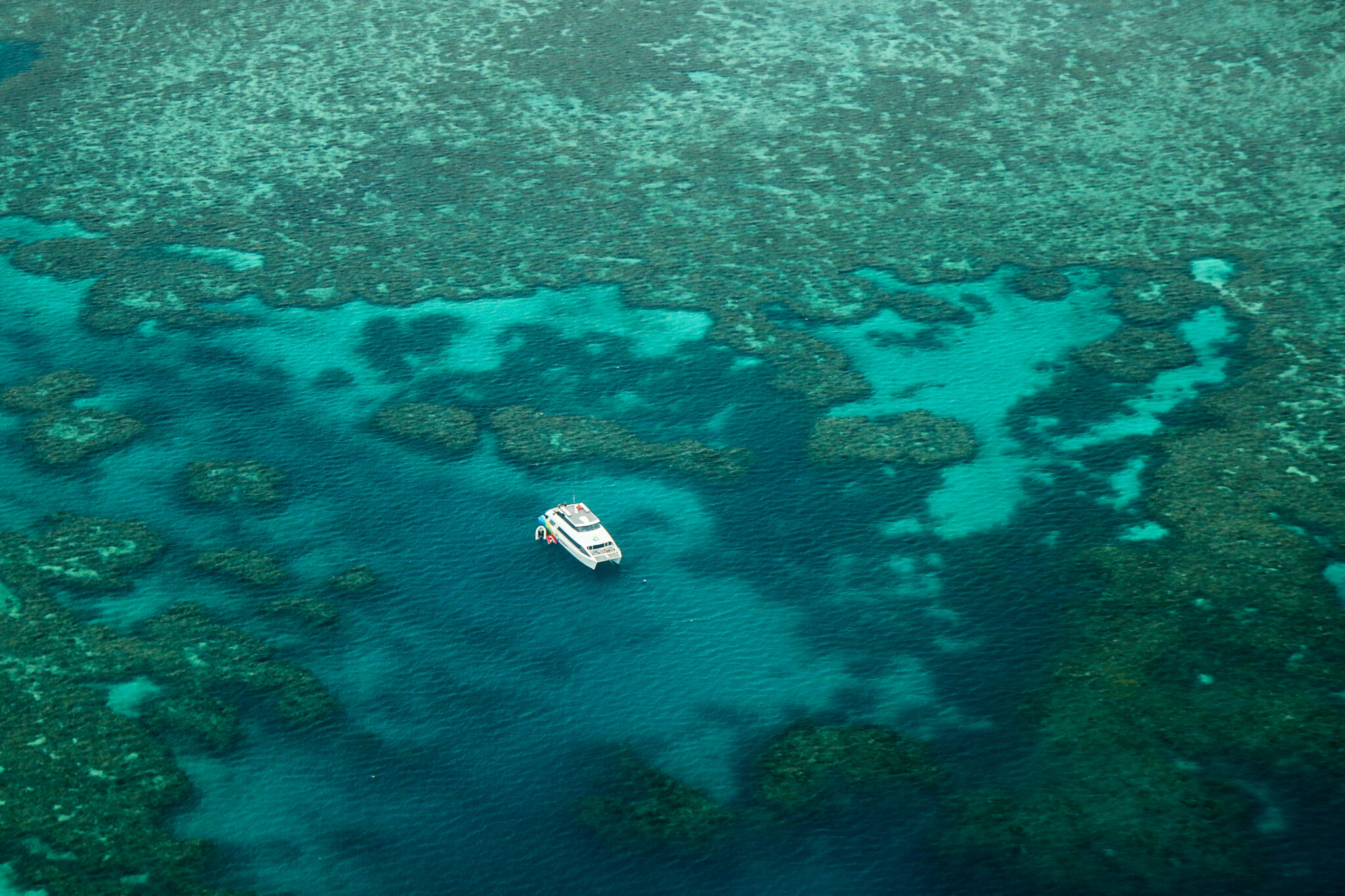 Australia
Home to the Great Barrier Reef, Australia is a veritable playground for scuba divers. Here you can swim along the largest coral reef in the world, see minke whales, interact with dolphins and even spot rare species like walking sharks and giant potato cod. If the Great Barrier Reef isn't on your bucket list, you're definitely in the minority of divers.
Liveaboards With Quad Rooms
Ocean Quest: This liveaboard is the most spacious diving vessel in Queensland. The Ocean Quest is also stationary, welcoming guests for as long as they desire. Check Prices & Availability
---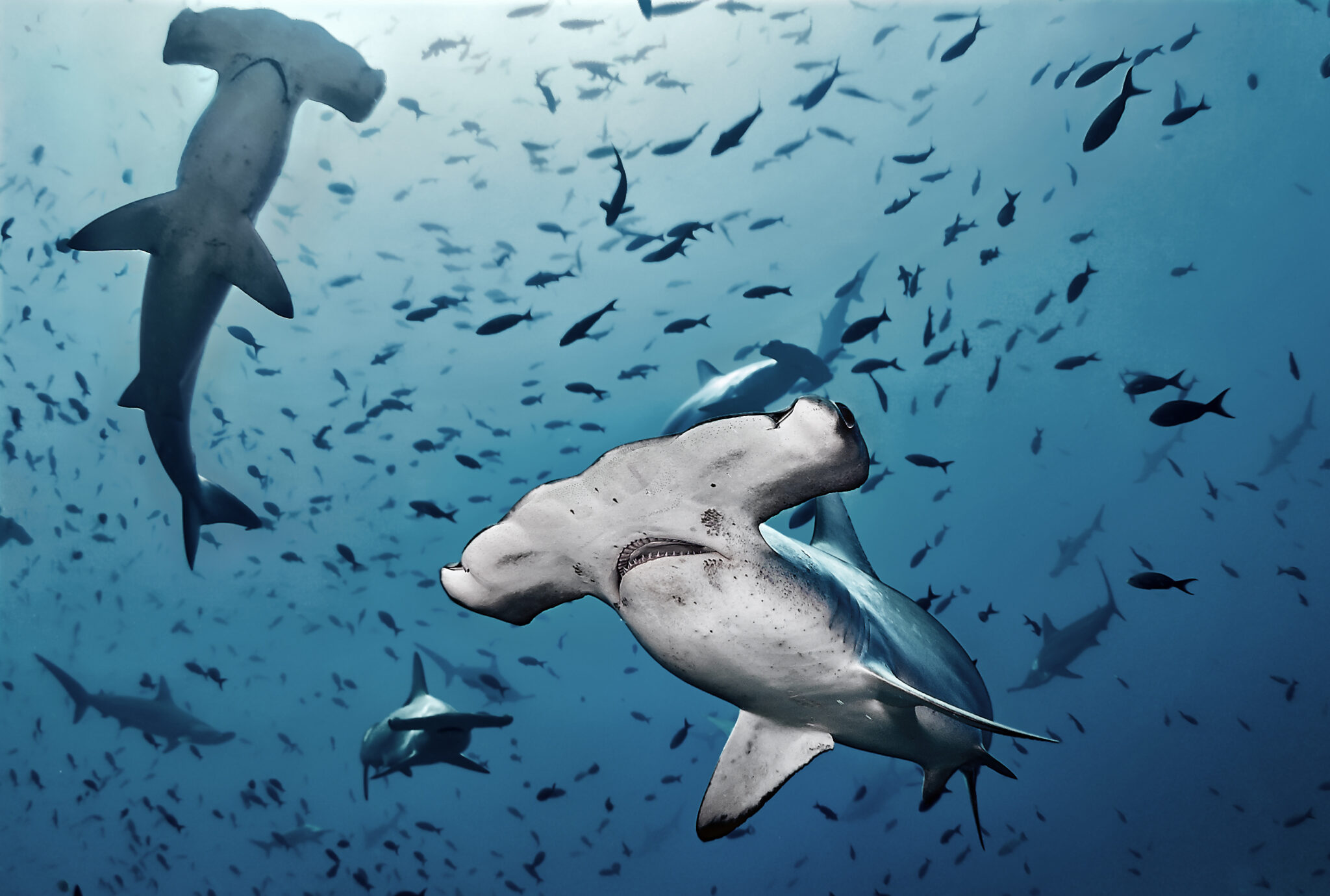 Costa Rica
Famous as one of the best places in the world for diving with hammerhead sharks, Cocos Island is a remote piece of rock in the Pacific. Its location guarantees a huge number of pelagic species including manta rays and even whales and dolphins. A challenging dive location, Cocos Island is only accessible by liveaboard from Costa Rica.
Liveaboards With Single Rooms
Nautilus Explorer: Enjoy a private bathroom, a full-size bed and air-conditioning aboard this majestic, 35-meter liveaboard. Check Prices & Availability
---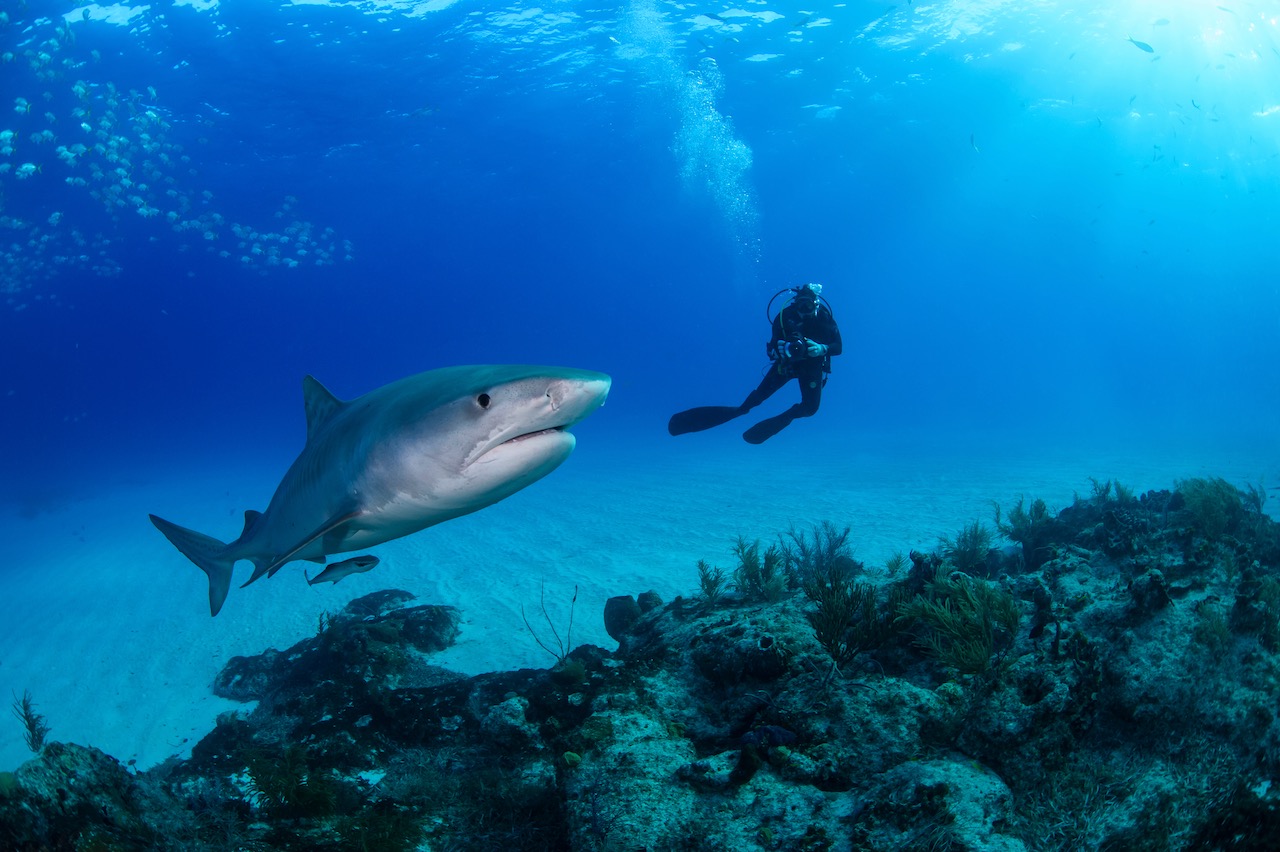 The Bahamas
A favorite among single divers and shark enthusiasts alike, the Bahamas is one of the best liveaboard destinations in the Caribbean. You'll find dive sites for tiger sharks, bull sharks and hammerhead sharks scattered around the hundreds of tiny islands and atolls. There are also great drift dives, wrecks and coral reefs for divers who prefer a little less adrenaline in their systems.
Liveaboards With Quad Rooms
Bahamas Aggressor: For the perfect balance of space, comfort and affordability, the Bahamas Aggressor has roomy quad cabins with attached bathrooms. Check Prices & Availability
Liveaboards With Single Rooms
Bahamas Master: Two single-berth cabins at the back of the vessel provide solo travelers with their own space. Each offers an en suite and individual temperature control. Check Prices & Availability
Liveaboards With Dormitory-Style Rooms
Blackbeard – Morning Star: With its combination of single and double bunk beds in a dormitory-style room, this 20-meter sailing vessel offers a truly affordable liveaboard experience while also delivering an ideal environment for socializing with your fellow divers. Check Prices & Availability
---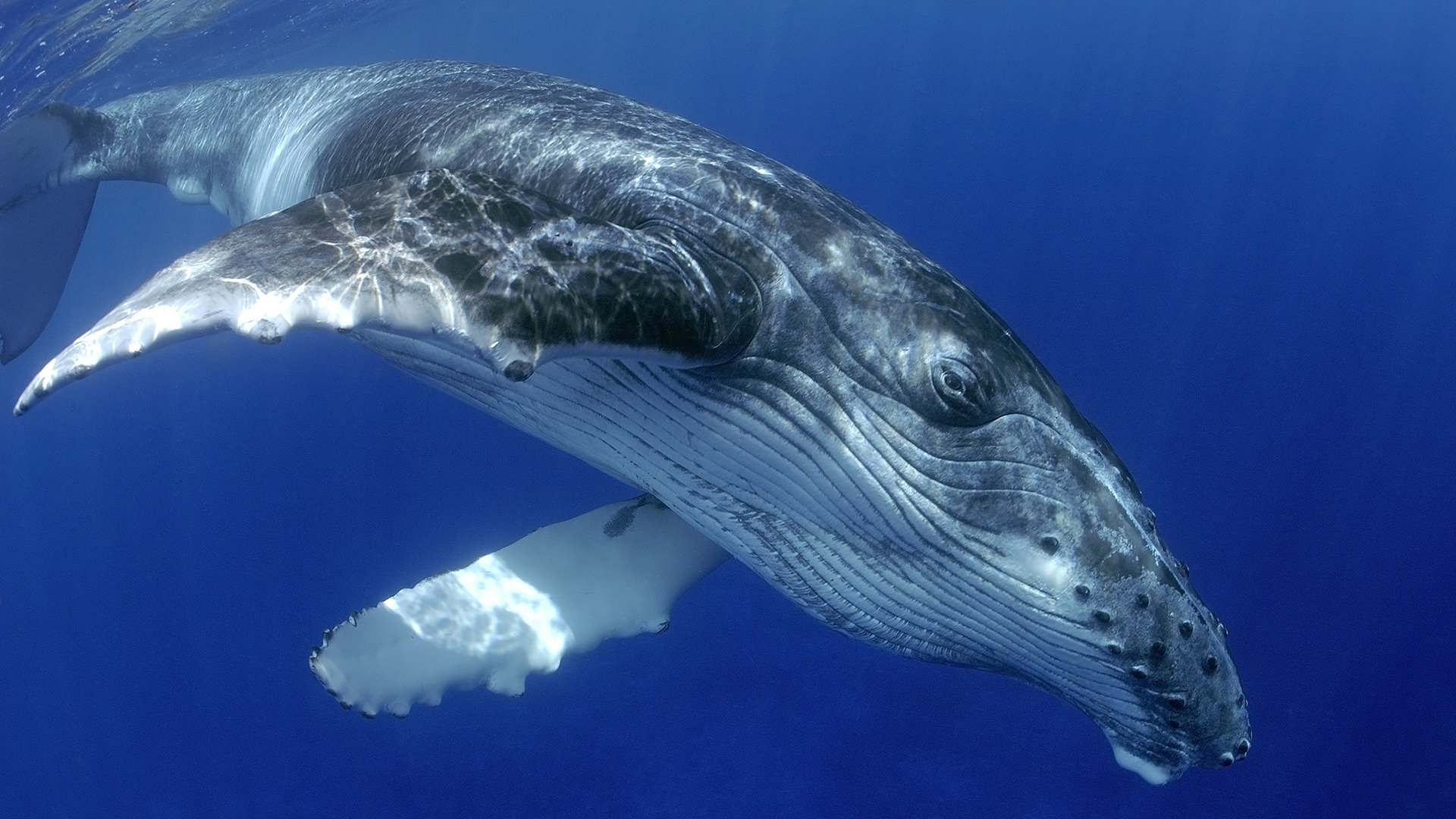 Mexico
Mexico, with its two coasts, is a land of plenty for scuba divers. Liveaboards tend to stick to the western side, running itineraries in the Sea of Cortez, to Guadalupe for Great White Shark cage diving and to the Revillagigedo Archipelago where giant oceanic manta rays greet divers on a daily basis. If you love diving with big animals, Mexico is the best destination for you.
Liveaboards With Quad Rooms
Liveaboards With Single Rooms
Nautilus Explorer: This 35-meter vessel has two single-berth staterooms which come with a full-size bed, a private bathroom, air-conditioning and plenty of in-room storage. Check Prices & Availability
Nautilus Belle Amie: Simple yet functional, the single staterooms above this popular liveaboard provide everything you need for comfort at sea, including a warm-water shower and air-conditioning. Check Prices & Availability
---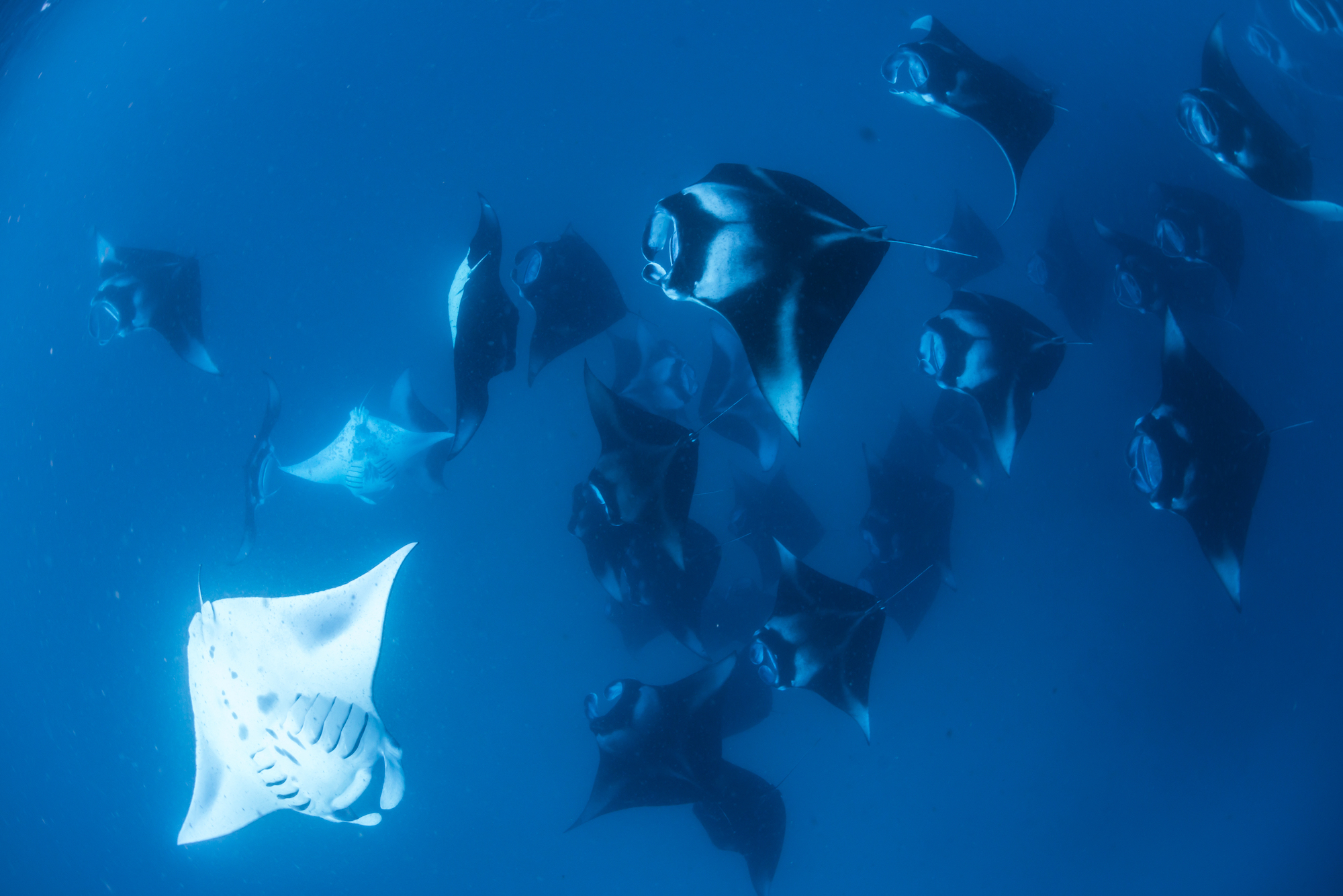 The Maldives
With its idyllic white sand beaches, crystal-clear waters and fish-filled reefs, the multi-island nation of the Maldives truly delivers one of the best liveaboard experiences in the world. Liveaboard itineraries in the Maldives visit some of the best places in the world for encountering both manta rays and whale sharks. Other regularly sighted marine species range from hawksbill and loggerhead turtles to whitetip reef sharks and common dolphins.
Liveaboards With Single Rooms
MV Adora: Life aboard this modern, 37-meter vessel will include hot water, air-conditioning, a private bathroom, a minibar and a TV with movie and music channels. Check Prices & Availability
MV Carpe Novo: Choose from Eagle Ray and Manta Ray — the vessel's two single suites which feature a queen bed, a desk, a TV, a private bathroom and a view through large windows. Check Prices & Availability
---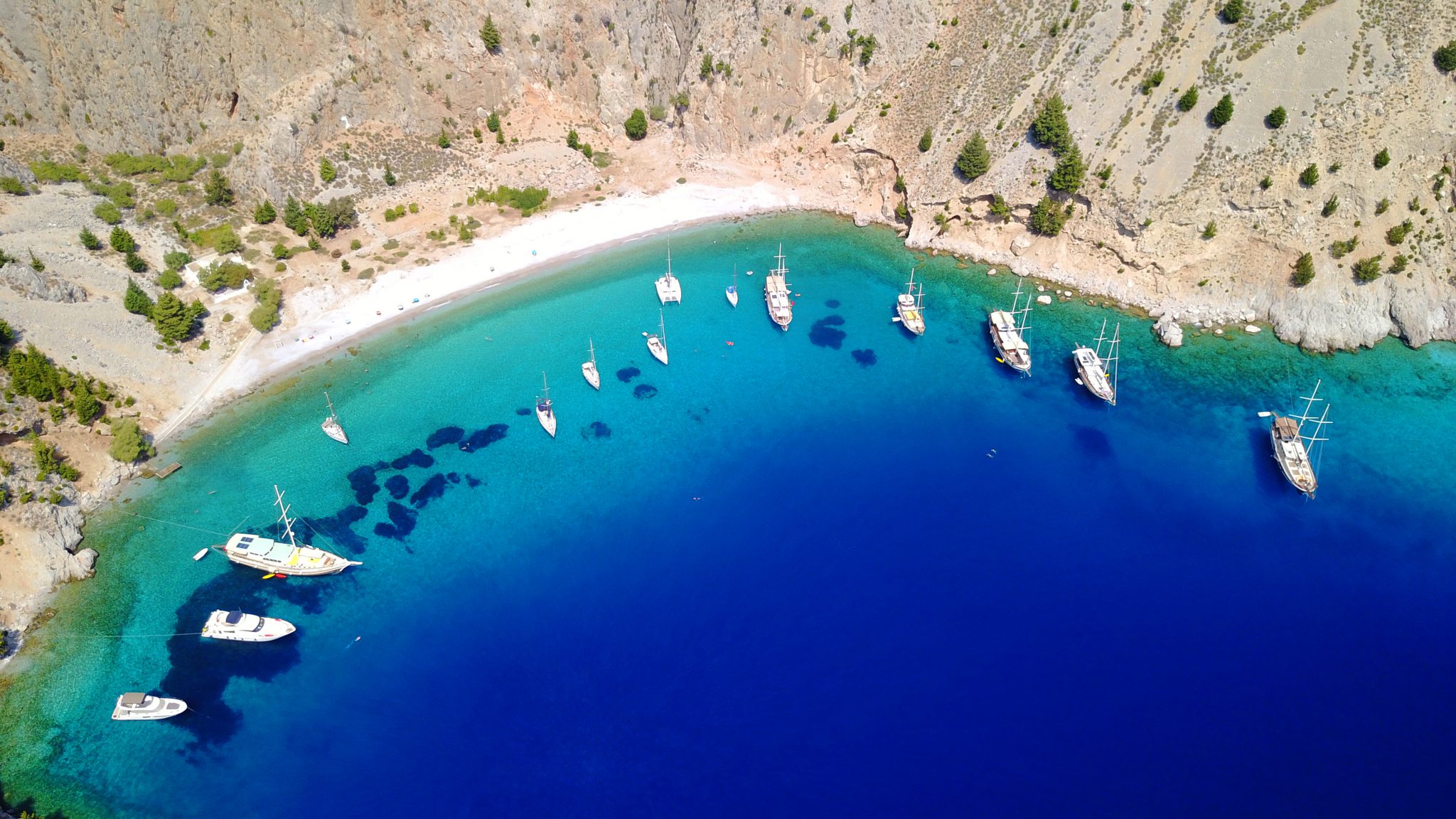 Egypt
Egypt is home to some of the best diving in the world. Choosing to explore everything from a liveaboard will allow you to maximize the amount you can experience during a single trip. From the famous SS Thistlegorm wreck in Ras Mohammed to the whitetip reef sharks at Elphinstone Reef, any liveaboard itinerary will have more than enough to keep you happy.
Liveaboards With Single Rooms
MY Blue Adventurer: While an en-suite bathroom and air-conditioning will take care of keeping you comfortable during your trip, the flat-screen TV (with a hard drive containing popular movies and TV series) will help you stay entertained in the moments when you aren't in the water. Check Prices & Availability
---
Are you a solo scuba diver feeling inspired to start planning your next liveaboard getaway? Then get in touch with the scuba travel experts to discuss your ideal destination. Alternatively, check out the complete range of liveaboards for yourself by clicking below.