To celebrate women in diving, PADI is spotlighting several women who have made significant contributions to the sport. This week, it's professional photographer and PADI Assistant Instructor Amanda Cotton. In addition to numerous awards, Amanda's work has been featured by National Geographic, Discovery Channel, Smithsonian magazine among others, will be highlighted in the June issue of Sport Diver magazine.
As a photographer and ocean enthusiast, Amanda Cotton possesses an innate ability to not only capture remarkable moments with marine life but also communicate a story and a sense of beauty and harmony with nature. When she's not behind the lens, Amanda devotes much of her time working with her nonprofit and others to support shark conservation, youth development and women in diving. We recently caught up with Amanda, who has been selected for the Women Divers Hall of Fame.
Congratulations on being among this year's inductees into the Women Divers Hall of Fame. How does it feel to be among such amazing industry icons, and who were your female role models growing up?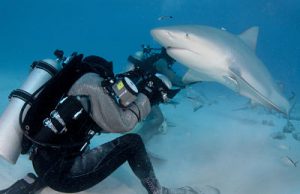 Thank you so much. It is such an incredible honor to have been nominated and inducted. The women in this sisterhood are extraordinary, and I am in awe of their contributions and achievements in so many water-related industries. To be a part of the Women Divers Hall of Fame is truly one of the most humbling experiences, and I hope to continue to do work worthy of the title. It is such a wonderful and welcoming group of women.
Growing up, I watched Valerie Taylor work with sharks on TV. It is one of my first memories and forever influenced my outlook on oceans and life. She single-handedly created a shark lover in me as a little girl, which is something that directed me to my current career.
You recently spent some time with sperm whales in Dominica. Can you share some of the emotions and experiences you had on that expedition?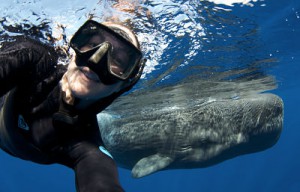 Swimming alongside sperm whales is truly one of the most magical experiences that I have had in the ocean. They are incredibly intelligent, which is apparent the minute you get close to them. They are also very social and enjoy interacting with their families, which range in size from seven to nine, in the waters off Dominica. Witnessing these socializing events, where sperm whales rub and caress each other, play with each other, and show affection to each other, is an experience beyond description. It is in moments like this that I fall in love with the ocean over and over again.
Beyond your underwater photography, one of the ways you share your adventures is to post photos of airport carpet from around the world and let your fans and friends guess where you are? Which dive destination has your favorite airport carpet?
Yes, I have a bit of an obsession with airport carpet that started many moons ago when I realized I was constantly in front of interesting carpet patterns in the different airports around the world. I began taking photos and soon realized I wasn't the only one documenting them. In fact, there are some very famous airport carpets. Some even have their own websites and Facebook pages with large followings. My favorite has to be Changi International Airport in Singapore, as it has some beautiful patterns and variety and is very distinctive.
Can you tell us a little more about your KORU project with Cristina Zenato, the meaning behind and significance of the name and logo, and how you plan to connect more women with each other and the ocean?
KORU is a very special project to Cristina Zenato and me. It is a visual art project showcasing the connection between water and the feminine spirit, and the need to protect and nurture both. The project will do this through still images we've captured sharing a range of emotions elicited by both water and women. We hope the project will connect with men and women worldwide and empower everyone to work toward preserving our oceans and freshwater resources, as well as focus attention on women's rights. We launched this project at ADEX Singapore in April 2015, which seemed a perfect place to do so as this year is the "Celebration of the Female Diver."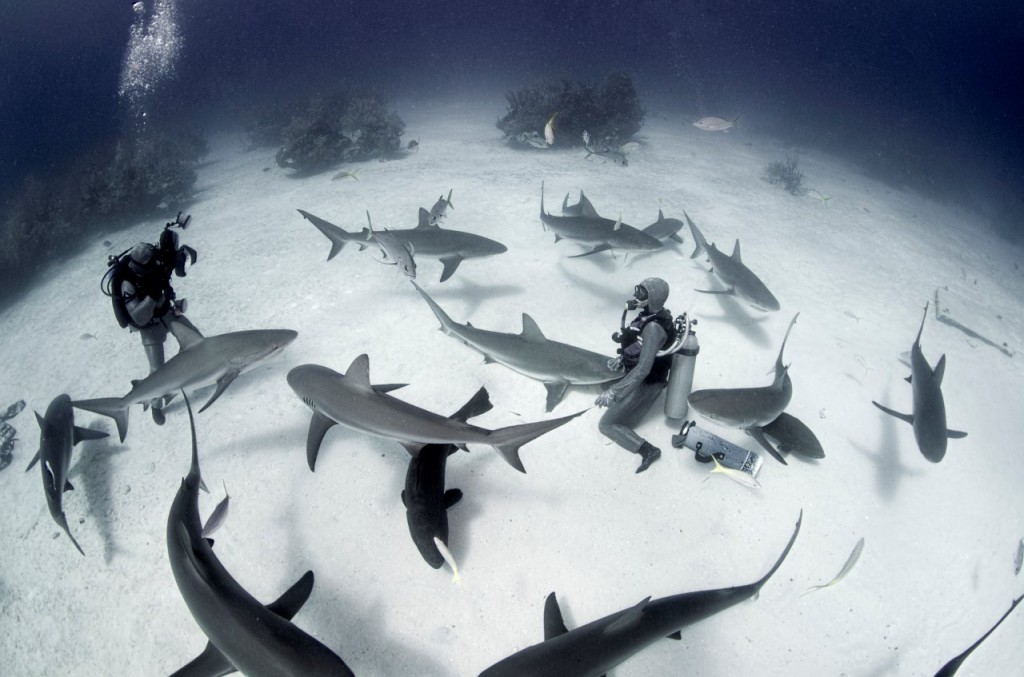 How do we get more women in the water and involved in diving and underwater photography? How can diving empower, engage and unite more women?
I love working with female divers and models. Photographing women underwater allows me to share the many sides to being a woman – the strength, the vulnerability, the beauty, the frustration, the power of being a woman through those photographs, which is rather cathartic and healing for me. I see women all around me in this industry and I love it. There are so many talented and extraordinary women in all aspects of diving.
I would love to see more women getting into the sport and not waiting on a boyfriend or husband to sign up before they decide to try it. I think the more positive role models we have out there for girls and women interested in diving the more we'll see ladies jumping in without hesitation. I love the idea of clubs and organizations focused on making this happen, a large network of female divers supporting each other and helping each other out.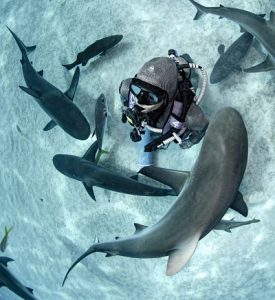 Any plans for PADI Women's Dive Day on 18 July 2015?
Yes, we'll be diving with whale sharks off Isla Mujeres, Mexico on PADI Women's Dive Day. I am most excited that we'll have one of our first Water Women internship recipients out with us on this day. Water Women, Inc. is a nonprofit organization that I have started to help create female ocean leaders through internship and mentorship programs. Having our first intern with us will be a great way to celebrate this important day for women in diving.
To learn more about Amanda's photography, projects and recent induction into the Women Divers Hall of Fame, please visit her website (www.acottonphoto.com) and Facebook page at www.facebook.com/acottonphoto.