You can track your dives using dive tables, a depth gauge and dive watch, but most scuba divers use a dive computer – it's easier. A dive computer provides the real-time dive information you need to dive well. Sport Diver Magazine reviews their top 6 Best Dive Computers for 2015.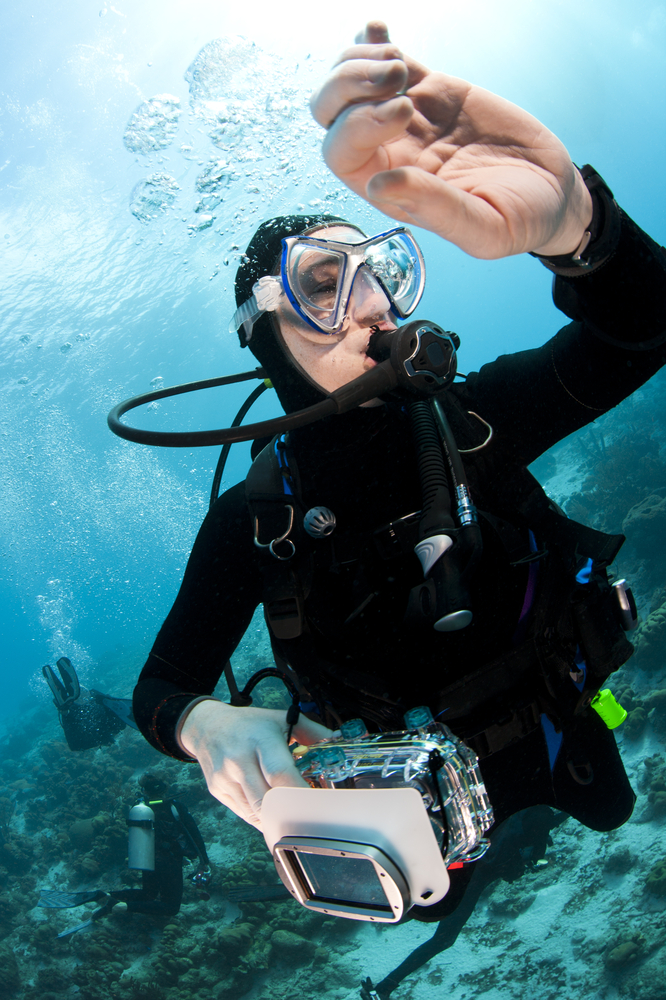 See the full Dive Computer Gear Guide at SportDiver.com
Featured from Sport Diver Magazine:

What You Need to Know About Choosing a Dive Computer
Maximize bottom time or maintain a cushion? Your preference will determine whether you should be looking for a dive computer with a liberal or conservative algorithm. Remember, all dive computers can be made more conservative by programming in safety factors or backing off on bargraph pixels, but only in very rare cases can a dive computer be made more liberal.
How many gas mixtures? Multiple gas mixes let you switch to higher concentrations of O2 during deco or safety stops to wash the N2 out of your body faster. To make this work, you also need to carry a second gas system. If the type of diving you do doesn't justify this additional complication, there's no need to pay extra for a computer that offers more mixes than you use.
How much nitrox is enough? Diving on nitrox mixes exceeding 40 percent requires special training. It also requires gear specially dedicated to these higher mixes. Since virtually all recreational diving is done on either air, 32 percent nitrox or 36 percent nitrox, a DC that's nitrox-capable to 50 percent is plenty for most divers.
Air integration? Some divers like having everything on one screen; others like the idea of breaking out the psi info separately. These days, you can get air integration on both console- and wrist-mount-style DCs.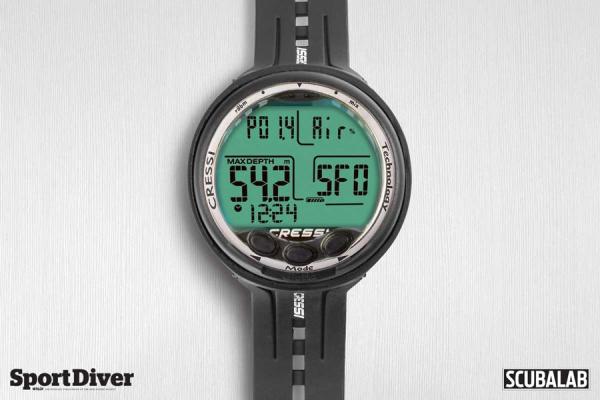 CRESSI GIOTTO
+ Three-button interface allows for easy programming.
+ RGBM algorithm was designed for repetitive multiday diving.
The first mixed-gas dive computer designed and built entirely by Cressi, the wrist-mount Giotto can program two gases up to 99 percent nitrox. Now available in all black.
CONTACT: cressiusa.com
MSRP: $399.95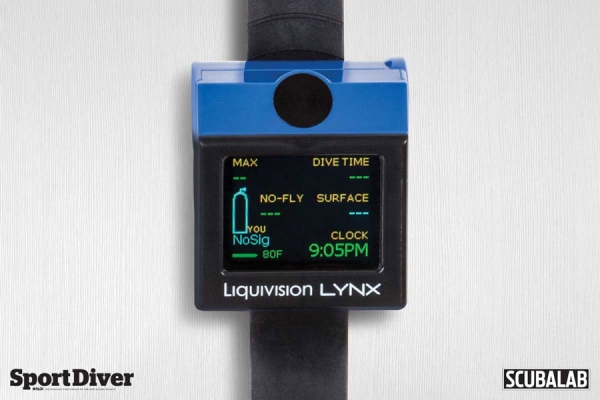 LIQUIVISION LYNX
+ Comes with a full-color OLED screen and the ability to program three gas mixes.
+ Can monitor the air supply and location of up to 10 divers within a range of 330 feet.
Lynx is known for its no-button "tap" system for accessing its menus. It is loaded with features and functions, including a dive planner, a digital compass and user-replaceable batteries.
CONTACT: liquivision.com
MSRP: $999; $1,399 with transmitter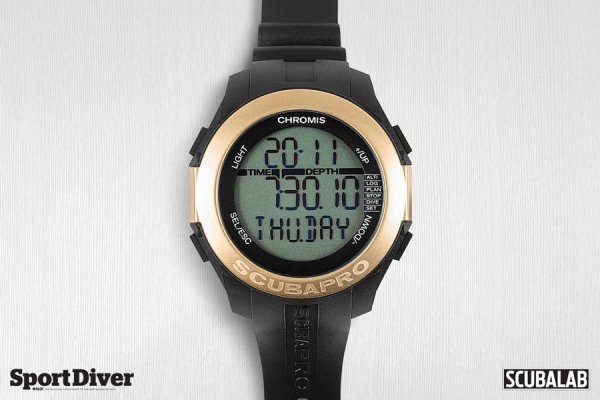 SCUBAPRO CHROMIS
+ Katana-style data characters are easy to read underwater.
+ Patented swimming-stroke counter tracks strokes.
This wristwatch-style, multifunction data cruncher is affordable, yet it offers all core Scubapro features. Available in black/gold or transparent orange, white or black.
CONTACT: scubapro.com
MSRP: $519; $539 in gold/black
See the full list of Best Dive Computers on the Dive Computer Gear Guide on SportDiver.com