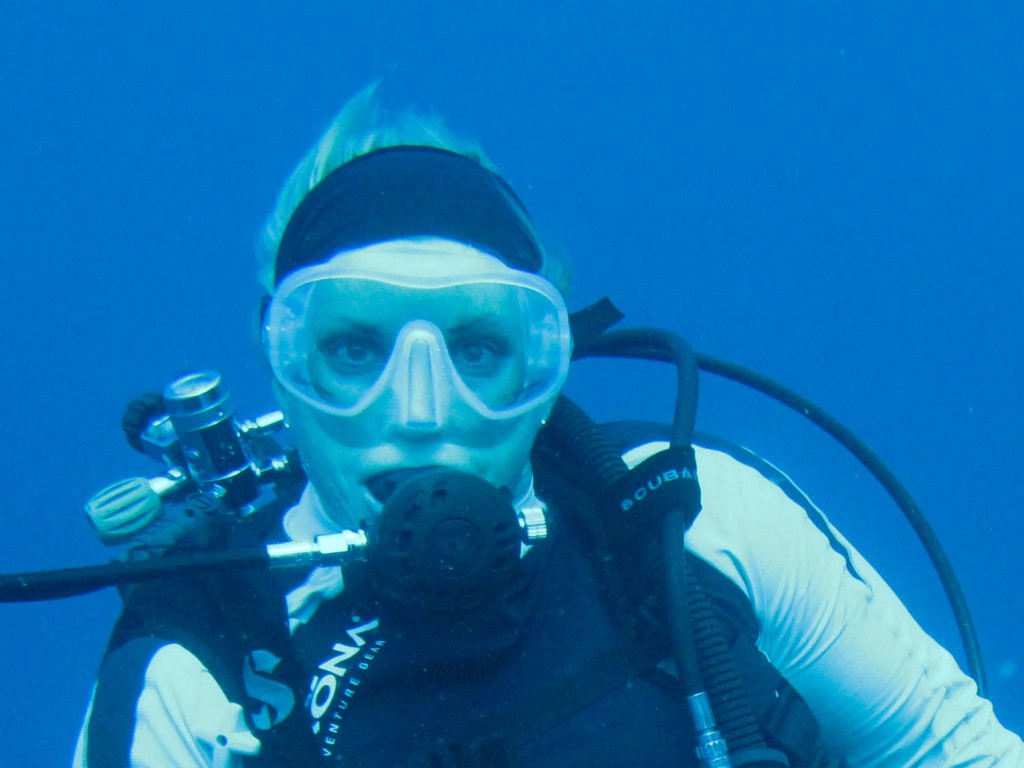 While some of the women spotlighted in PADI's "Women in Diving" Series have been inducted into the Women Divers Hall of Fame, Gretchen Ashton brings credentials beyond just her dive certifications. She was just the second woman inducted into the AAU Power Lifting Hall of Fame and has set 21 World and American records as an athlete. Eventually, she translated those skills into carrying weights in a different realm, for a different sport – underwater as a PADI Advanced Open Water Diver.
Gretchen has appeared on Scuba Radio and Dive Zone Radio, contributed to several major dive publications, and presented at dive medicine conferences. In addition, she was featured in the President's Council of Physical Fitness and Sports newsletter for her inspiring and innovative accomplishments in fitness.
As divers, we often appreciate and absorb the mental, therapeutic and emotional benefits of the sport, but Gretchen reminds us why fitness and the physical elements are equally as important.
With the help of Stephen Mendel, you created the PADI ScubaFit® Diver Distinctive Specialty Course? What inspired you to start the ScubaFit® and FitDiver® programs? How did your background lead to this unique combination of fitness and scuba diving?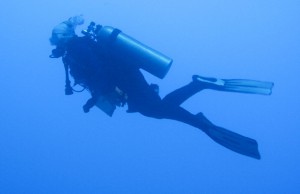 Fitness and diving are both passions for me. As a fitness professional since 1996 and a diver since 2001, I was naturally curious about fitness for diving. At first I searched, sourced and summarized research in order to formulate basic exercise protocols specific to scuba diving. This included many fitness and diving resources and as a result of this research I was able to formulate a health profile of the diving community. I was introduced to local dive clubs by the San Diego Council of Divers which lead to presenting the topic and surveying local divers about their exercise knowledge and participation.  Although California is ranked among the highest in fitness, less than 30% of divers surveyed participated in regular exercise. In the process I discovered the need for a greater awareness of the importance of physical fitness and health among divers. During this time I was invited by Stephen to be an expert speaker for Los Angeles County's UICC and ADP programs. The response was so positive we quickly realized we could combine our expertise to create a fitness for diving specialty course, and we are especially pleased with PADI's support and interest in the program.
For divers on the go, I also developed FitDiver® Mobile Apps, available through Google Play and iTunes. .  Two muscle groups, the chest and abs, are completed so far with more on the way.  Divers select a fitness level from options provided, enter the date of their next dive activity, and the app generates a custom workout. Every three weeks the workout changes; or when the diver indicates a change in fitness level or diving schedule.
Download FitDiver® Abs for Apple devices
Download FitDiver® Chest for Apple devices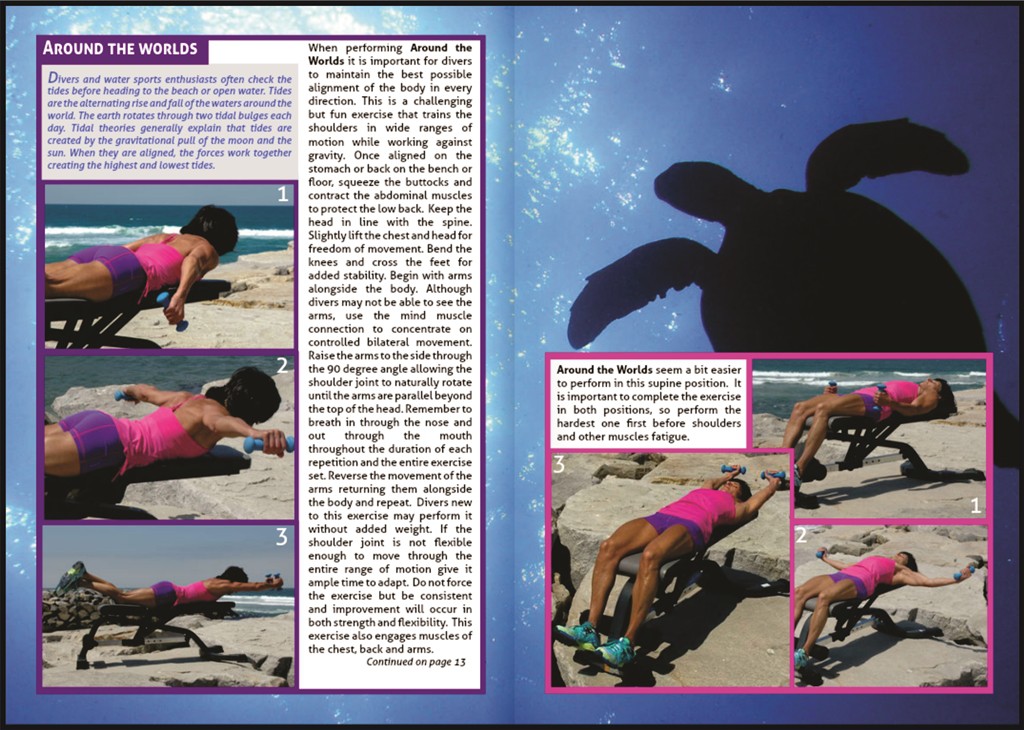 How can the ScubaFit® and FitDiver® programs help female divers, specifically? Why is fitness and nutrition so important for this group of divers?
According to recent dive industry statistics, although we are seeing more participation of women in diving and women comprise about 35% of open water certifications, involvement drops to 23% of women who advance their training. The ScubaFit® and FitDiver® programs help prepare and encourage women to advance their training and develop longevity in the sport. This is best accomplished with a balanced fitness and nutrition program. I have observed that women have more of a tendency to go to extremes to maintain their appearance and don't always consider their overall health. Diving has a unique set of energy expenditures that provide guidelines for carbohydrates, protein and fat intake. The good news is that the ratios for diving also work for fat loss so women can usually combine healthy eating with exercise for diving and meet their goals of looking good, feeling great and being a fit diver.
If women are interested in taking the ScubaFit® course, how do they get more information?
The specialty and course materials are available online for dive instructors and their clients. The course is compatible with most tablets, iPad and mobile devices, and those interested can subscribe to FitDiver® Magazine.
If you could give women divers three health or fitness tips to improve their diving experiences, what would they be?
Begin a balanced fitness program as soon as possible and make it part of a diving lifestyle.
Develop upper body and low back strength (particularly the chest and shoulders) to prevent injury. Do it as part of a total body workout.
Get an annual medical check-up every year.
The "Mermaid Workout" sounds interesting. Can you explain what it's all about?
This mythical creature helps me attract the attention of women divers, create discussions, dispel myths and share information about the importance of fitness for diving. It is a total body workout which is usually preferred by women. The Mermaid Workout incorporates good nutrition, aerobic and resistance training into a light-hearted and motivating introduction to basic fitness concepts redesigned to support performance for diving activities.
How have you seen scuba and fitness change over the years for women? What do you think the future holds for women in the sport?
It has been great to see more young women participating in diving both recreationally and professionally. I think diving is experiencing an increase in popularity and the participation of women will continue to grow with new and younger female divers introduced to the sport. It seems the next generation of women divers may be in better physical condition. This along with entering the sport at an earlier age provides opportunities for a greater percentage to advance their training.
If interested in learning more about Gretchen, please check out her bio and visit the ScubaFit Facebook page for more info.