Guest blogger: Jo Walters
Having taken up diving in their early sixties, husband and wife dive buddies John and Robin Fouquette share their insights on living the dive life as PADI Rescue Divers.
Please tell us who you are and what your PADI certification level is.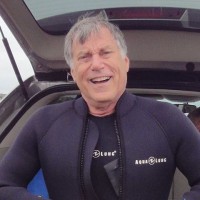 John: My name is John Fouquette. I am now 63 years old. I got my PADI Open Water Diver certification in May of 2013 and I've been a PADI Rescue Diver since September 2013.
Robin: My name is Robin Fouquette. I am also 63 years old. My husband and I have done all our diving together, so I also obtained my PADI Open Water Diver certification in May of 2013 and have been a PADI Rescue Diver since September, 2013.
How or why did you get into diving in the first place?
John: Most of my life I was so focused on my profession that I never developed any hobbies, so I experienced severe depression at the end of my career. Then, a few years ago, I met a gentleman who loved to drift dive down the rivers in the Eugene (Oregon) area; he awakened the long-dormant interest in scuba diving (which, like many of my peers, I developed as a boy watching Sea Hunt on TV). About that same time, another acquaintance referred me to the wonderful people at the Eugene Skin Diver's Supply. With the support of my wife, I decided to try scuba diving.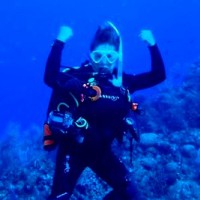 Robin: My husband really wanted to try diving, but I'm a little claustrophobic, so I had some reservations. But, once I got in the pool, saw how the technology worked and remembered how much I love to swim, I realized – this sport is perfect for me!
What was your first dive experience like?
John: During my first pool dive I was delighted to discover that I could breathe underwater. Then, in the ocean for the first time, a whole new world opened up. Visibility was only 10 feet or so, but I could breathe and see. It was marvelous!
Robin: Open Water Diver certification was not much fun, as we did our skills in low visibility conditions, but I really loved our first dive at Florence Jetty in Florence, Oregon, where visibility was better – and I loved all the sea life I encountered there!
Please describe that "ah ha" moment when you knew you were hooked on diving.
John: It was during that first ocean dive. My fears faded, replaced by a healthy dose of caution. Gone was the surface world and any struggles I had there; I was totally immersed in this new reality. From that day forward, I was hooked on diving!
Robin: It wasn't until we took our Advanced Open Water Diver course that I knew I wasn't diving just to please my husband; I had become a dedicated diver myself!
Why did you decide to become a PADI Rescue Diver?
John: Aside from glowing recommendations from several instructors, I had always intended to take the Rescue Diver course. After all, who would dive without knowing how to rescue themselves or their Dive Buddy (or anyone else for that matter?) More importantly, Robin is my dive buddy and the two of us usually dive without instructors or other divers, so this course was a must.
Robin: I wanted to be as competent as possible in the water and also be a responsible part of the diving community.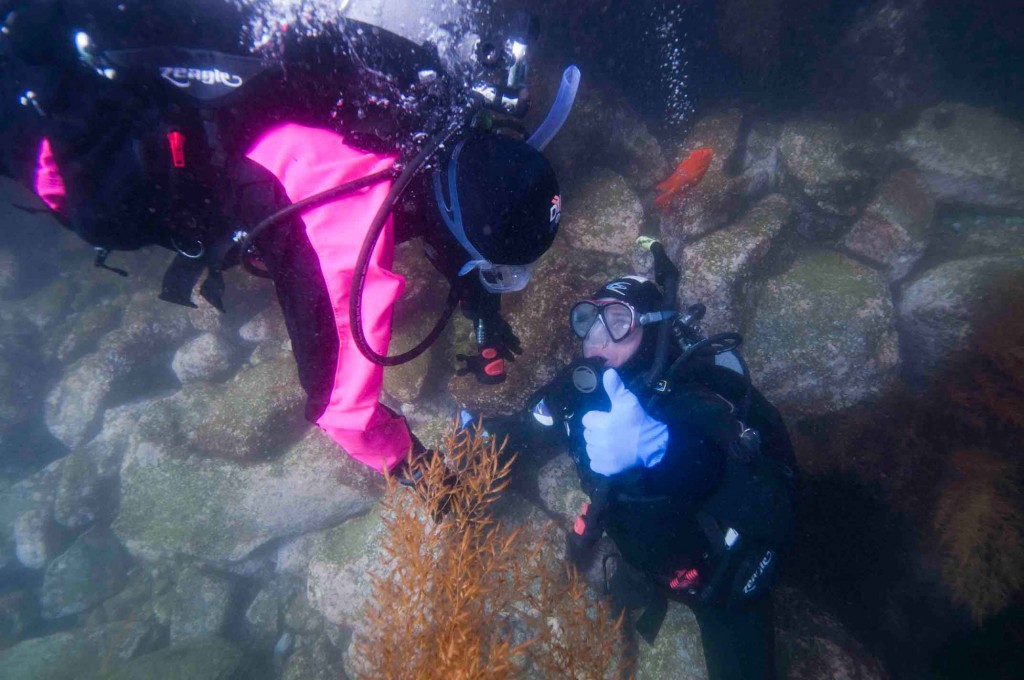 What was the best part about your Rescue Diver course?
John: The entire course was excellent, but the best part was the realization that I could get Robin out of the water if I had to – and she could do the same for me. This was a great confidence builder.
Robin: The very best part for me was lifting my husband up on my back to drag him out of the water. I had not realized I was strong enough to do that. Very exciting!
Describe the Rescue Diver course in 3 words.
John: "A MUST HAVE"
Robin: Intense, gratifying, empowering.
Would you recommend the Rescue Diver course to your friends and family? If so, why?
John: I heartily recommend it to my friends, family, and any other diver I encounter. The in-water skills go far beyond the book learning and I think everyone should be willing to bring these skills to their diving community.
Robin: Oh, yes. Being able to assist someone in trouble is an essential skill. I actually think it's a necessary certification for any diver. The course resulted in a heightened awareness of gear worn by other divers, in case we need to give them assistance.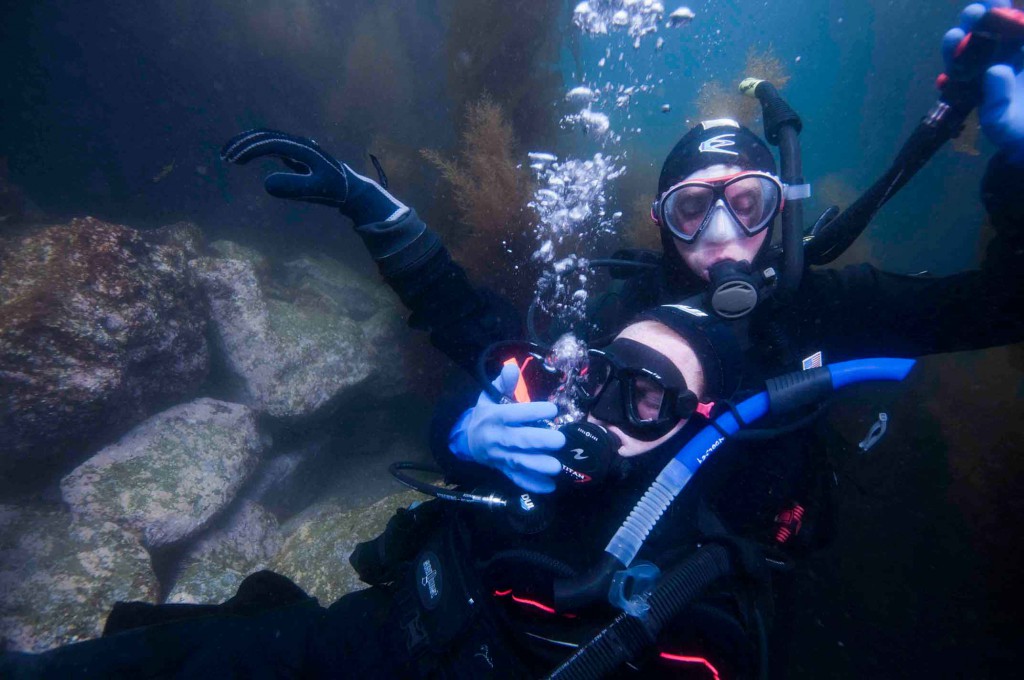 In your opinion, where is the best diving in the world? Please describe it.
John: I have to say that the best diving is anywhere you find yourself with at least 15-20 feet of visibility. No matter where you are, there is always something new to discover, and diving is its own reward. That said, tropical diving is much easier then diving in the Pacific Northwest – where we do most of our diving – so it's "better" in that sense. In my opinion, if you can dive in the Northwest, you can dive just about anywhere.
Robin: We've been to Grand Cayman and Bonaire. Both places were fabulous and full of sea life. But truly, the best diving is wherever there's water! Just appreciate what's under the surface wherever you are!
Please describe your typical dive day in Oregon.
John: The most strenuous part for me is getting geared up. By the time I finish, I need a rest before starting the dive. But once we're in the water, everything just disappears and the joy begins. We stay at Mike's Beach Resort on the Hood Canal, where we rent a small cabin. This allows us to get in 3 dives a day and also provides a comfortable place to warm up between dives. We like to stay for three or four days, so as to not feel rushed in our diving. Dinner, wine, candles, and the joy of being together cap each night.
Robin: If we're diving at Florence, we get our gear ready the evening before and pack a lunch to take along. After a two-hour drive, we gear up and get in the water for a 30-40 minute dive. (Usually the strong tides/currents keep us from doing more than one dive.) Then, we head back home, knowing we've just spent a great day together. At the Hood Canal in Washington, we can do multiple dives in one day, so we do most of our diving there. We usually stay for four days, practice our skills, explore and enjoy each other's company.
Do you plan on taking any courses to become a PADI Master Scuba Diver, Divemaster or Instructor? If so, why?
John: I would like to get my PADI Master Scuba Diver rating. That is not to say, however, that I will feel like a "Master" Scuba Diver. With only two years of diving, despite 70-80 dives, there is just no way I would consider myself a "Master". I also want to continue on to become a PADI Divemaster: I want to know what my instructors know – to become as proficient at diving as they are – because that would mean that Robin and I would both be safer.
Robin: I want to become a PADI Divemaster. I'm a diver for life, so advancing my skills and sharing those skills with others is important to me.
Is there anything you'd like to add?
John: I would like to thank Mike Hollingshead, owner of the Eugene Skin Divers Supply; John Temple, Ron Verrier and Ed Rogers, whom I have the pleasure of dealing with in the shop; Mike Allen, Troy Knabe, Rachel Rott, Rich and D'Dee Hopkins, Mike Stafford and Caitlin Snyder – the instructors who introduced me to diving and powered my progress. All have been instrumental in making me the diver I am today – and helping keep my depression at bay. But, most of all, I want to thank Robin: my partner… my wife… and now, my dive buddy.