Whether your dive buddy is the love of your life, a family member, an old friend, or a new friend you just met – it's important to show your dive buddy that you're truly there for them. And what better way to show your dive buddy some love, then by becoming a PADI Rescue Diver?!
The PADI Rescue Diver course will help you become the best dive buddy you can be, by enhancing your ability to prevent and manage problems in the water. Not only will you become more confident in your own dive skills, you'll become more confident in your capacity to help your dive buddy in potential emergency situations. They'll love you for it!
Want to show the ocean some love too? Join the movement to protect our planet, above and below the surface, by becoming a PADI Torchbearer. We're working together to seek adventure and save the ocean.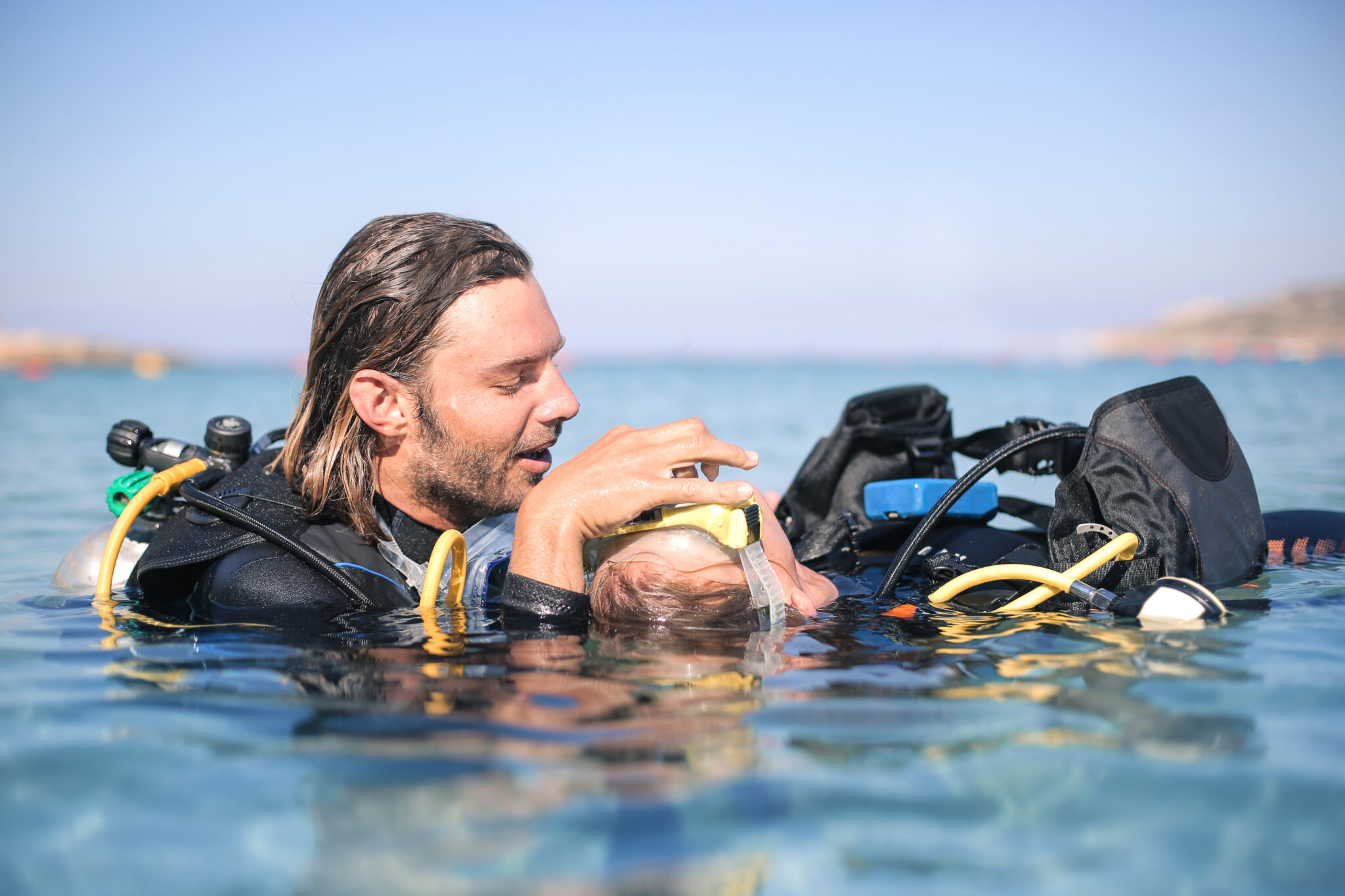 Start Your Rescue Diver Journey Now
PADI eLearning allows you to first complete the theory components of the Rescue Diver course online. This way, you can progress through the five knowledge development sections via our interactive web-based system. Additionally, you'll have access to an online version of the Rescue Diver Manual for reference during and after the course. From the comfort of your own home, you can learn at your own pace – this is truly online scuba training at it's finest. Plus, when you join PADI Club, you get 20% off the Rescue Diver eLearning course along with 16 other online scuba diving courses.
Then, you can connect at any time with a PADI Dive Center or Resort to complete your in-water training. To find a dive shop in your local area, PADI Adventures has everything you need – it is truly the ultimate local diving app. Make sure to use our COVID-19 Scuba Diving Status Map for the most up-to-date status on diving in your local area. If possible, you and your dive buddy might even want to embark on this journey together!
Completing the PADI Rescue Diver Course
Divers describe the PADI Rescue Diver course as the 'most challenging, yet most rewarding course' – for good reason. The practical side of the course in based on a number of rescue scenarios revolving around skills used to help either a responsive or non-responsive diver, both on top of the water and underwater. Working with a PADI Instructor, you'll learn to become a better dive buddy by role playing emergency situations. You'll practice important problem solving skills until they become second nature, learning skills like:
Recognizing and managing stress in other divers
Rescuing panicked/unresponsive divers
Missing diver procedures
Emergency equipment management
First Aid and injury treatment
In order to complete the PADI Rescue Diver course, divers must have completed CPR and First Aid training within the last 24 months. For divers that don't already have this prerequisite, the Emergency First Response Primary and Secondary Care course is often completed at the same time as the PADI Rescue Diver course. In addition to your basic scuba equipment, you'll use a pocket mask to practice in-water resuscitation. During exercises, you'll work with an oxygen unit, floats, marker buoys, and perhaps CPR mannequins. Along the way, you'll also familiarize yourself with your buddy's gear. That way you'll be better prepared in case of a problem.
While the subjects of the PADI Rescue Diver course are serious, the training is lots of fun. Especially if you're completing the course with your favorite dive buddy!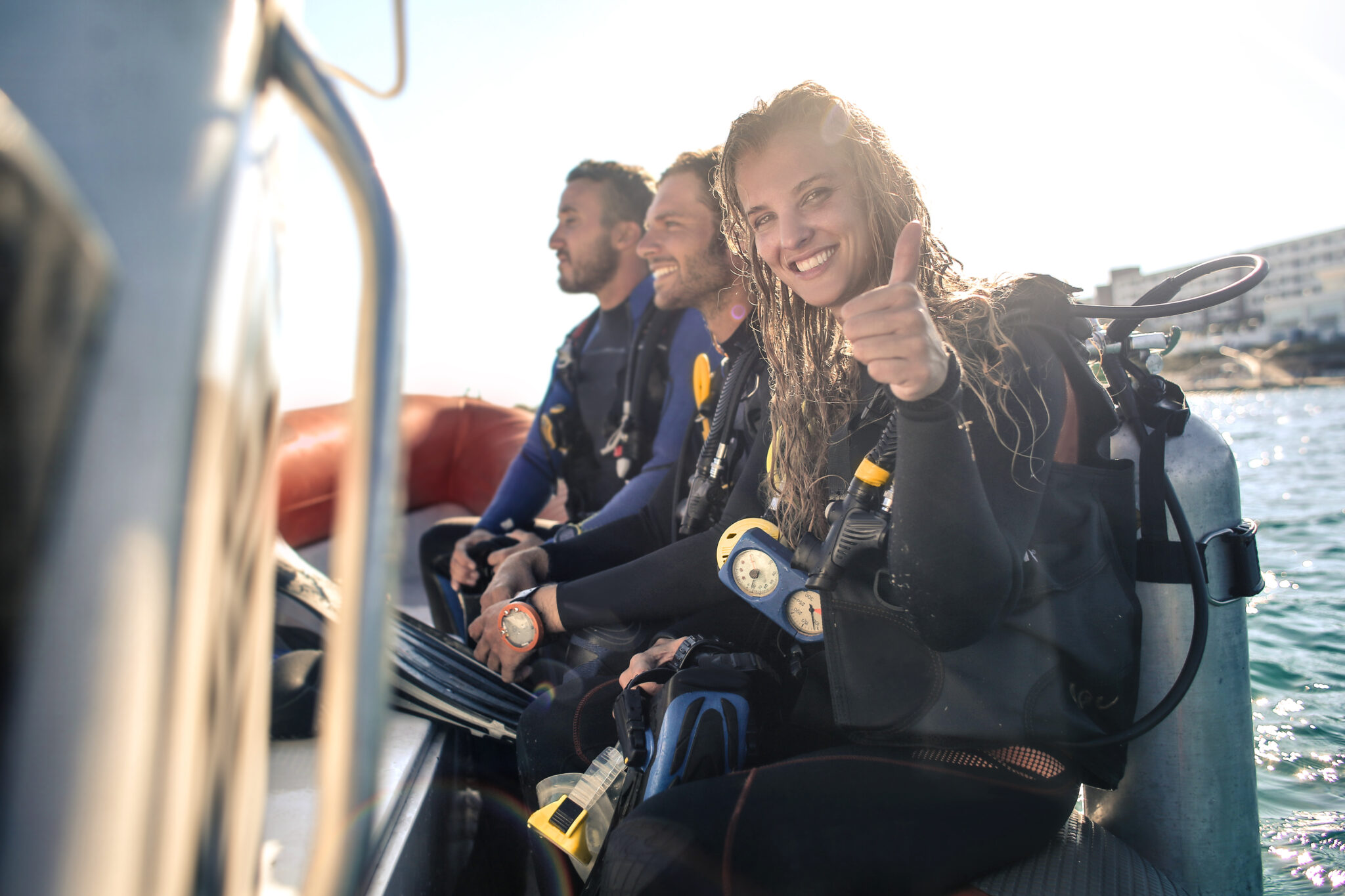 Be the Best Dive Buddy You Can Be
If you love your dive buddy, becoming a PADI Rescue Diver is one of the best ways to show them you care. Importantly, you'll have the skills to be able to identify potential problems before they happen. If a stressful situation or emergency arises during a dive, you'll know know how to calmly and quickly help them. Here are additional resources to help you be the best dive buddy you can be:
Interested in turning scuba diving into a career? The PADI Rescue Diver course is the last scuba certification you need before you can start the journey to becoming a PADI Divemaster.