Good scuba diving friends can empower you to complete your courses, safely push your limits and learn in ways you never imagined before. Read on for a first-hand account of the power of scuba diving friendship.
Scuba Diving Makes Fast Friendships
I will never forget meeting my friend Mariela. From Guatemala, she was a tall girl with brown hair and brown eyes, a big smile and just a few years older than me. I remember the day she showed up on the same island where I was living at the time, in Bocas del Toro, Panama.
On this special day, we greeted each other on the street because she was with some friends of mine that we both had in common and then we chatted while riding our bikes down the road. She quickly told me that she had come to the island to learn to scuba dive. She was living in the city and working in a bank, but had just quit her job so she could live in nature and have new experiences. I told her that I was also diving while on the island and that I was a divemaster. I believe that with just that conversation alone, a smile, and an understanding that we were both city girls who decided to leave our urban lives behind to live on a tiny island we didn't need much more to become close friends.
The main island of Bocas del Toro is so small that you inevitably run into people more than once a day simply by chance. And, to make coincidences even more common, the few dive centers on the island maintain good relationships with one another; the circles are small. At this time in my life, Mariela and I were likely the only two women on the island who were scuba divers, so we would see each other every day. A sort of alliance developed between us.
Our boats would pass each other in the morning and we would always share information about what we had seen under the water and how the visibility was to help each other have a better dive. After diving, we would talk nonstop about marine topics such as sharks, nudibranchs, wrecks, dive equipment, and clients, as well as recommend marine conservation documentaries, share photos, etc.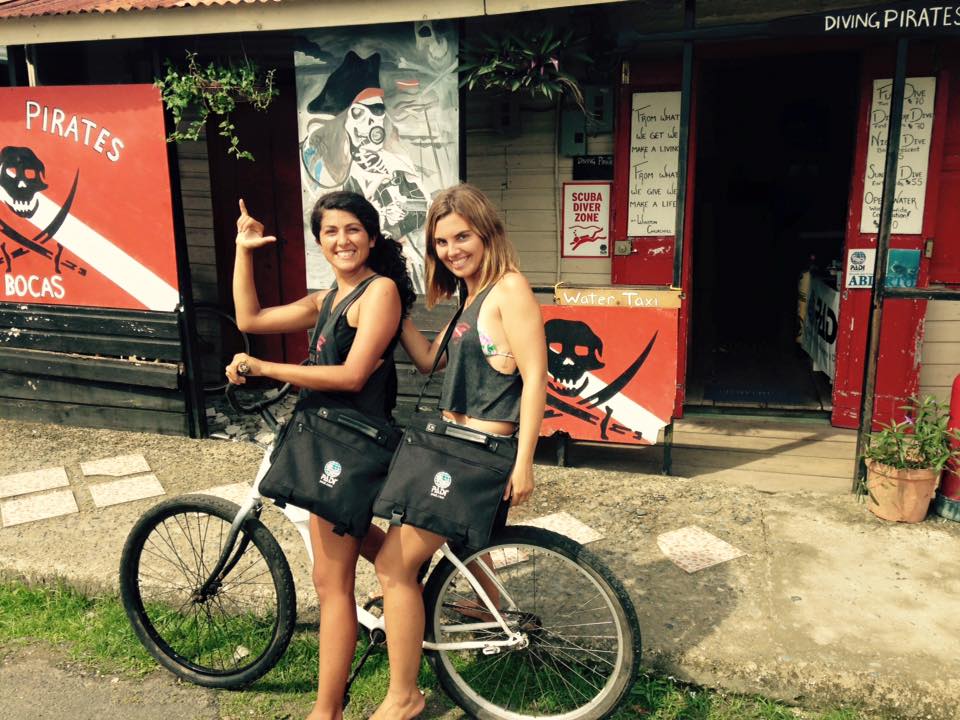 Encouragement to Continue Pursuing Diving
While Mariela was not a PADI Divemaster yet, she was doing her Advanced Open Water Diver and Rescue Diver courses. From the beginning, I always knew that one day she would become a very talented Divemaster, guiding clients under the water with ease and comfort.
I remember a specific day when we did a dive together and she told me that she didn't feel confident enough to be a divemaster. She was not sure if she would ultimately do the course. I, who was just starting to work as a divemaster, told her that there were things in the course that had also been difficult for me but that in the end, I had learned them. I added that we were both capable women with very similar qualities, so if I could do it, she could do it too.
It is true that working in the marine world can sometimes be intimidating – especially when you are not born near the ocean – because there is so much to learn and to know that is so unfamiliar. She and I not only had to learn about diving itself, but also how to understand tides and currents, understand how boats work, and get to know marine life species, etc. The good thing was that we had each other, in addition to good instructors and island friends who patiently taught us many things. We were really fortunate to have wonderful mentors.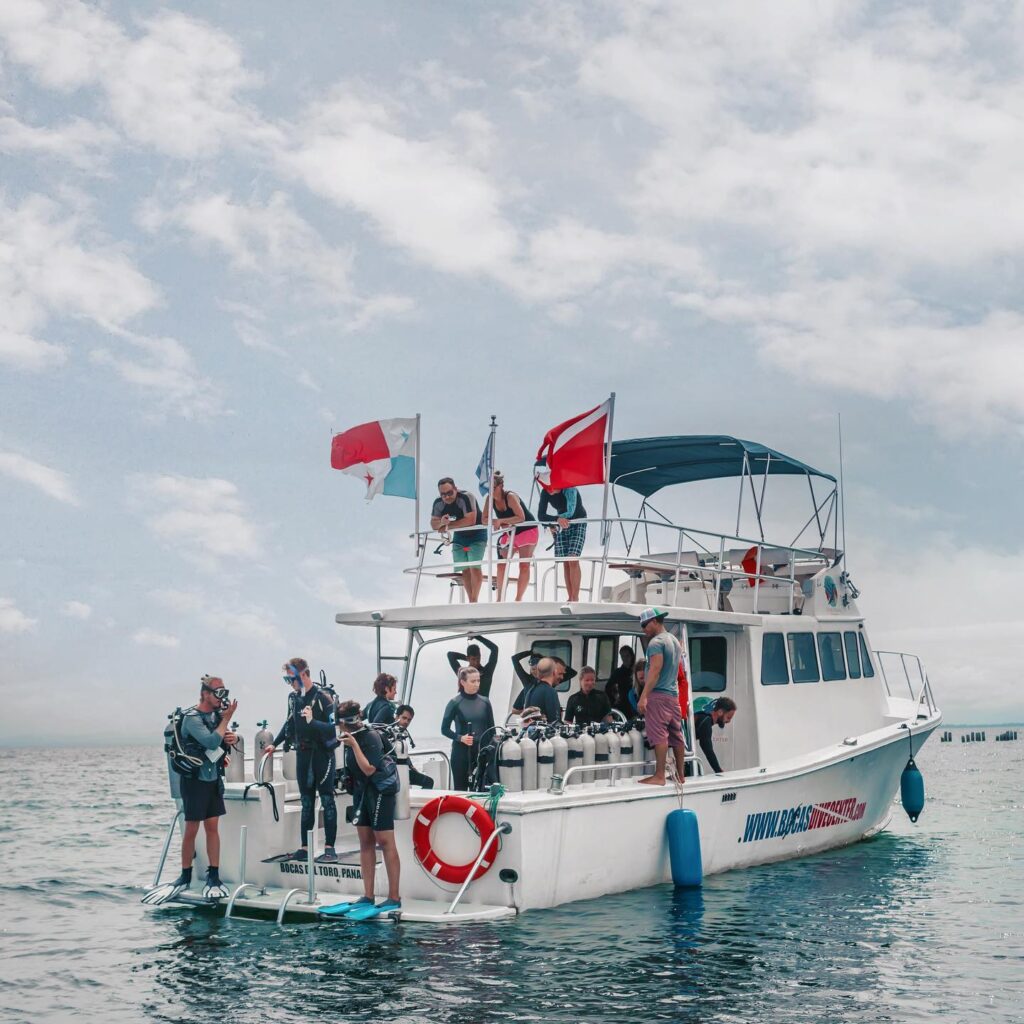 From Divemasters to PADI Pros
The day Mariela and I had that talk about her becoming a PADI Divemaster, I wasn't sure if she had fully listened to me or not. However, one day she suddenly told me that she finally decided to start her course. When she completed it, she shared with me how much I had helped her to trust herself.
A couple of months later, not only had she become a Divemaster but she had also become a PADI Instructor. Mariela did her IDC (Instructor Development Course) long before me, so when it was my turn to go for it, she also helped me and motivated me to do it when I had my own round of doubts. I honestly think that we both inspired and supported each other, even going beyond what we imagined we were capable of at the time.
Today, we are both PADI Pros who share a deep love for sharks. After her time in Panama, Mariela went to the Bahamas to work with them and to start a recycled art project with plastic that she collects from the sea to create awareness. I also became an ocean journalist and made a documentary called "Missing sharks" to protect sharks in Panama. Currently, I am in Baja California also working with sharks while blogging for PADI and writing and creating content about the ocean to protect it as well. Mariela and I are still very good friends and constantly share photos of our favorite marine encounters.
Diving Changed our Lives Forever, Together
My friendship with Mariela has shown me just how important it is to have friends with whom you can share your passion, talk about the ocean for hours, share the craziest adventures, get inspired and, above all, how important it is to find those friends and dive buddies who will always support you and believe in you even before you believe in yourself. For Mariela, and so many other scuba diving friends, I am so grateful.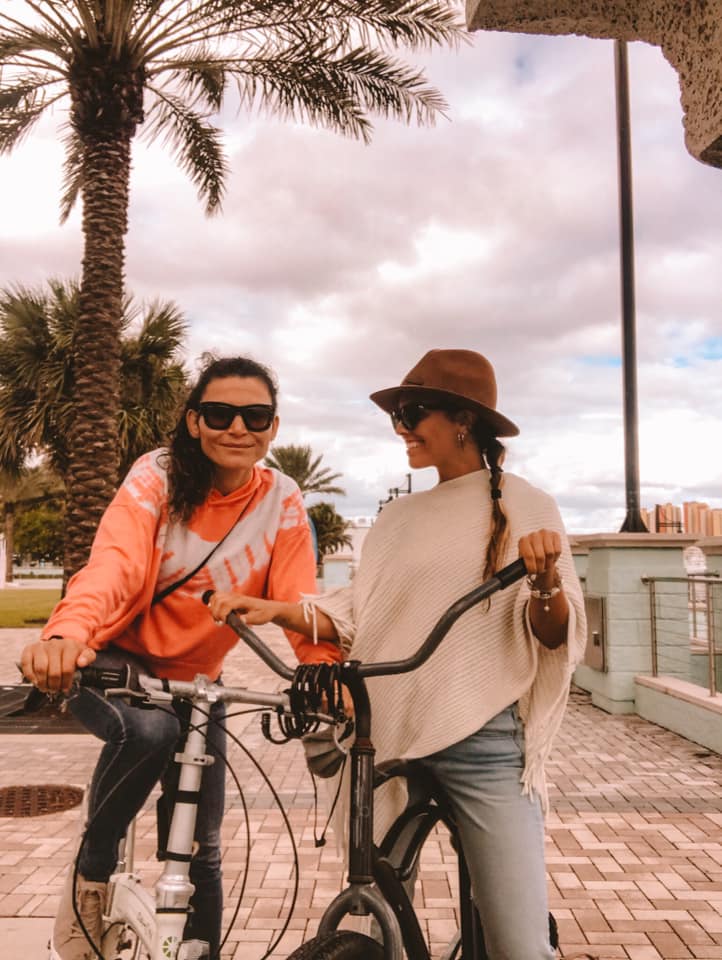 Here are all the PADI Certification Levels you can encourage your friends to do!
If you liked this article you might also enjoy reading:
---
Article written by @oceanomartina – Environmental Journalist and PADI Scuba Diving Instructor.