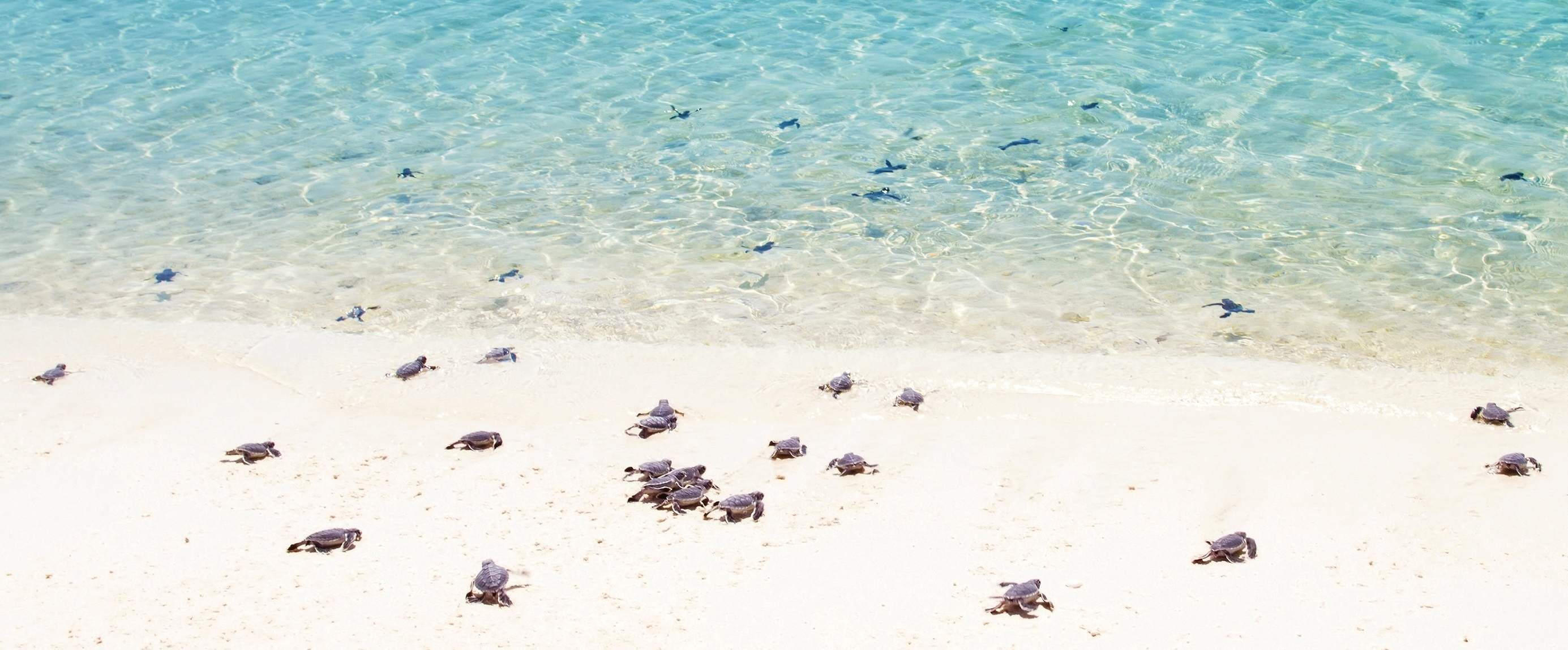 As an avid scuba diver and visitor to the underwater world, marine conservation should be a major concern for you. There are many species of marine life that are endangered, including six out of seven species of sea turtles.
Sea turtles are incredible creatures, and their nesting sites are a key focus for conservation groups around the world. They also provide a close-up peek into their land-based lives that's appreciated by divers, photographers and marine biologists alike.
Here are seven top turtle nesting sites to visit on your next trip:
Morgan's Rock, Nicaragua – Giant sea turtles come to Morgan's Rock to lay upwards of 120 turtle eggs that take 50 days to hatch. You can observe baby turtles as they hatch all year round, although most activity occurs during the late summer and fall.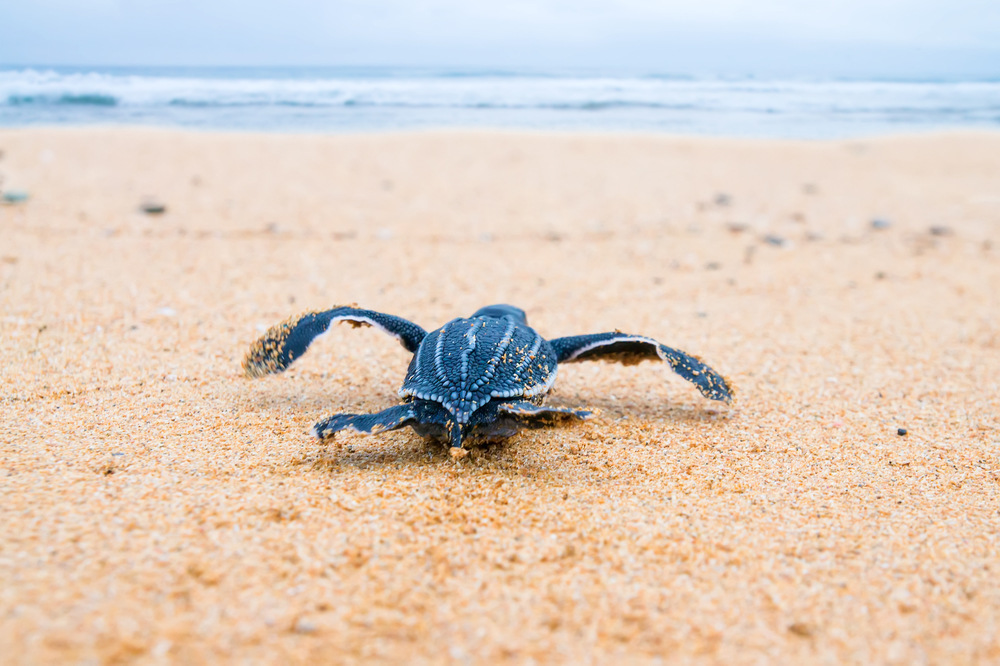 Bald Head Island, North Carolina – Bald Head Island is a car-free island, located off the coast of southeastern North Carolina. It's especially known as a nesting site for loggerhead turtles. Here you can take evening turtle walks from June to mid-August as part of the Bald Head Island Conservancy's turtle walk program.
Singer Island, Florida – On Singer Island, you'll find one of the biggest nesting sites in the state for Loggerhead turtles. Tours of the nesting site are offered by the Palm Beach Marriott Singer Island Beach Resort and Spa. These tours include night time walks throughout June and July.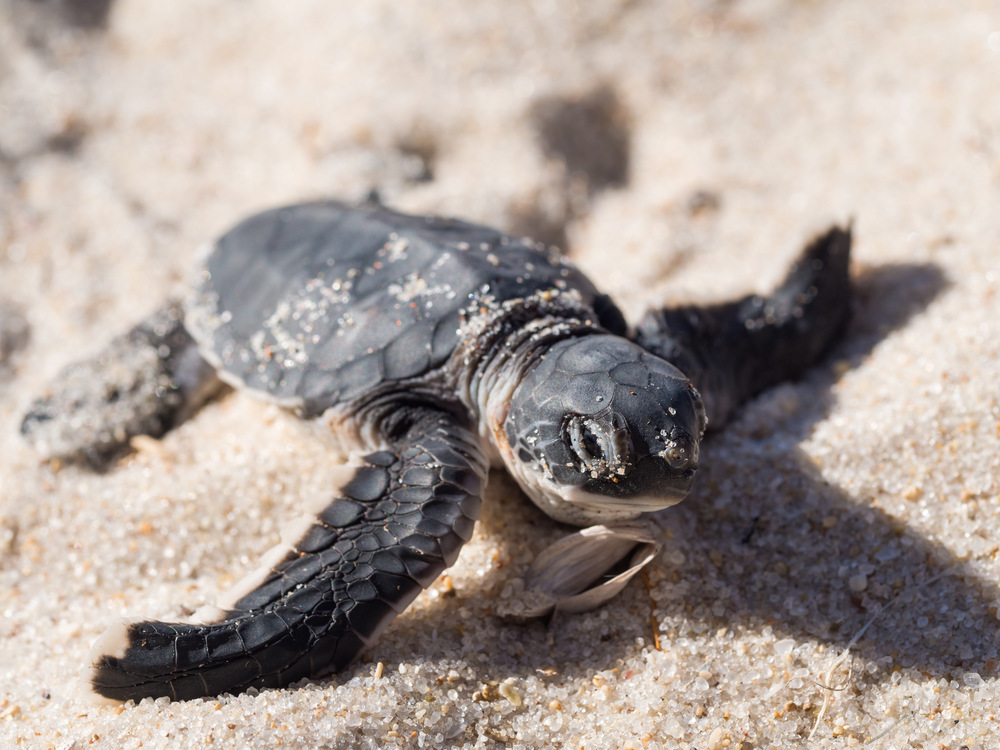 Mnemba, Tanzania – This lightly-populated island off the coast of Zanzibar serves as a nesting site for the Green turtle. The nesting season occurs all year round, with the baby Green turtles hatching during the months of September and October.
St. Regis Bahia Beach, Puerto Rico – Adjacent to the El Yunque National Rainforest, the St. Regis Bahia Beach Resort consists of 483 acres of nature reserve that serve as a nesting site for the Leatherback turtle. Here, you can take part in the "Guardian" program by alerting staff if you observe any turtle eggs hatching. This helps to ensure that the vulnerable baby turtles are protected as they hatch.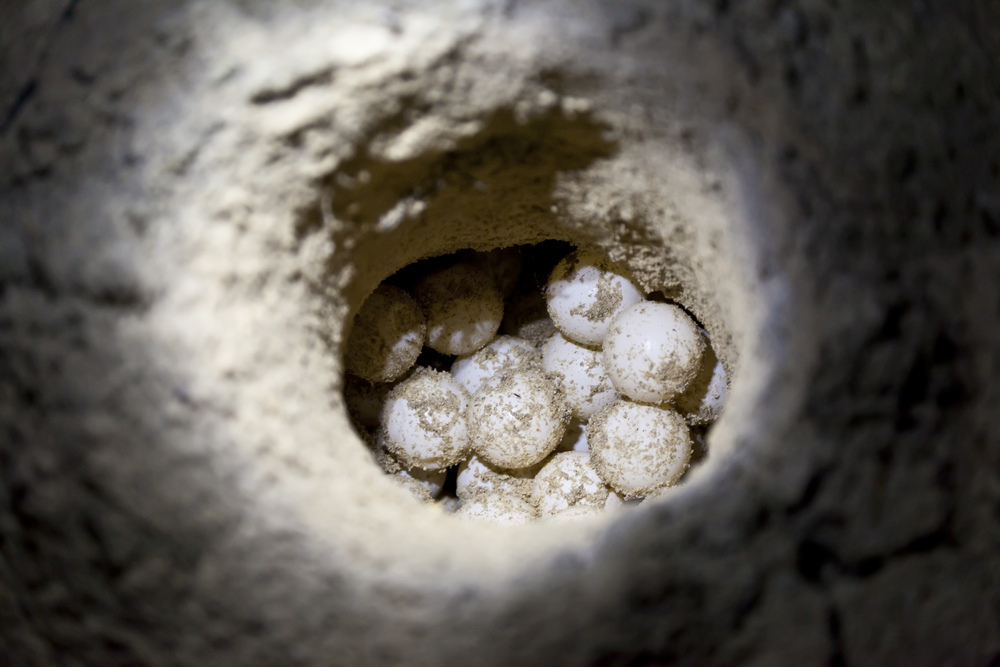 Zakynthos Island, Greece – Zakynthos Island is located off the west coast of Greece. The Bay of Laganas, situated at the southern tip of the island, was designated as the most important nesting site for Loggerhead turtles in the Mediterranean. Tourism is only allowed in certain parts of these beaches and is restricted to certain times of the day.
Terengganu, Malaysia – If you visit the Rantau Abang beach, in the south of Terengganu, you'll be able to observe the nesting site of the Leatherback turtle. You can also view numerous nesting sites for several other types of turtles throughout Malaysia's eastern coast.
Exploring the nesting site of an endangered turtle species, and witnessing baby turtles hatching from their eggs, is a truly humbling experience. However, when visiting turtle nesting sites, do be careful to avoid harming them.  Watch where you walk, respect any local guidelines for the area, and avoid exposing newly-hatched turtles to light (such as flash photography or flashlights).
To learn more about marine conservation, check out the Project AWARE Specialist course. Then, book your next trip to a turtle nesting site and see local projects in action.