PADI IDC Staff Instructor and AmbassaDiverTM Rocio Gajon shares her personal strategy for protecting our ocean planet and tells how her fellow PADI Professionals can do their part by capturing new customers – and keeping their divers diving.
PADI: When did you start diving?
Rocio: When I was 16 years old, I visited family on the coast of Baja California. The Mexican government had recently established Cabo Pulmo as a National Marine Reserve Park and many of the sons of former fisherman were becoming Divemasters so they could participate in protecting the ocean and beaches. They took me scuba diving and I was like, "This is it! This is for me!"
PADI: How did you come to be so passionate about ocean conservation?
Rocio: I grew up in La Paz, Mexico, on the Sea of Cortez. Many people who reside there cannot swim and are actually afraid of the ocean. But not me! Ever since I was a little girl, I was curious about all of those magical moving shapes and colors under the water's surface. From the first time I put on a little mask and snorkel, my mom couldn't get me out of the water.
However, there came a time when the magical creatures I had enjoyed so much in childhood began to disappear from the sea, and I was compelled to do something about it.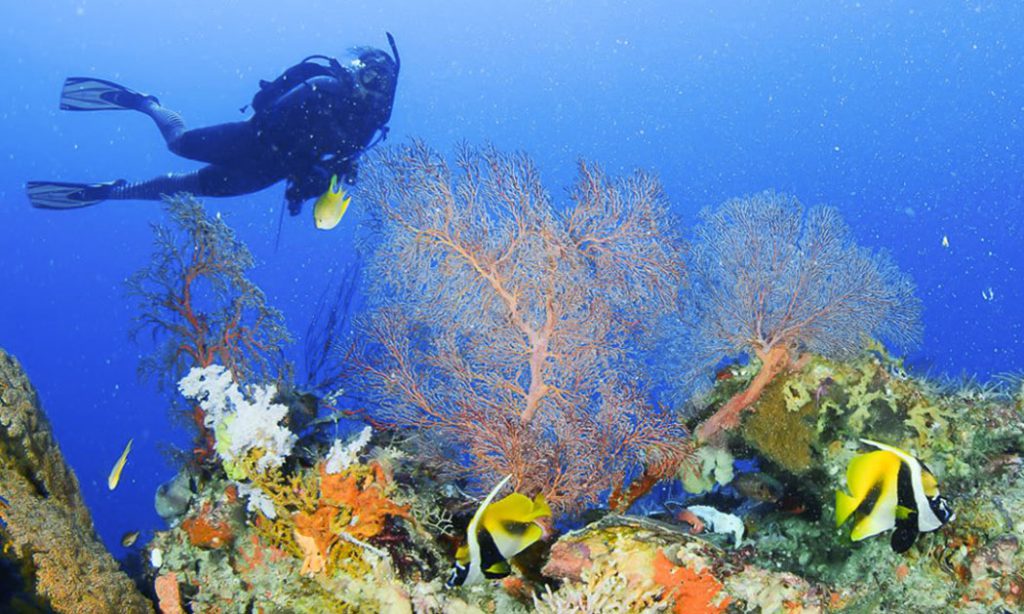 PADI: Why did you move from PADI diver to PADI Divemaster?
Rocio: I wanted to be able to teach children to scuba dive so they could know what was under the waves and be motivated to protect the life there. This desire came to the forefront when I was 17 years old and I got hired to work at PADI's Five Star Dive Center, The Cortez Club in La Paz, Mexico, on the coast of the Sea of Cortez. The store commissioned me to run their Kids' Club program. I taught kids to swim and snorkel. We also did a lot of Project AWARE® activities, such as runs and beach clean-ups. I loved every minute of it!
I became a PADI Divemaster because I wanted to take a more active role in turning these kids into scuba divers — so I could say, "Let's go see all the marine animals we've been talking about!" Also, the dive shop offered PADI Discover Scuba® Diving events – and I really wanted to participate! So I got my PADI Divemaster rating.
PADI: What precipitated your move up to PADI Open Water Scuba Instructor (OWSI)?
Rocio: Nine years ago, I came to the United States and landed a job at a sporting goods retailer in Southern California called Sports Chalet. I was originally hired as a Sales Associate, but soon I was working there as a Divemaster on the weekends, too, conducting PADI Discover Scuba® Diving events and helping with dive classes. Becoming a PADI Instructor was the logical next step for me, because I want to pass my knowledge on to other people — and I cannot take on conservation alone! By teaching people to dive, I show them what there is to protect, so they will love it and want to protect it too.
The Course Director for my IDC was Graham Hufford – and he was instrumental my success. Because English was my second language, I had to study twice as hard as the other candidates. Nevertheless, I refused to take the course in Spanish because I was going to be teaching it in English. Graham was so supportive; he spent extra time making sure I understood everything. He also encouraged me and never gave up on me.
PADI: Why did you become an IDC Staff Instructor?
Rocio: I had already been promoted to Scuba Department Manager at Sports Chalet and I had a lot of instructors working under my supervision. I felt I needed this extra knowledge to be an effective coach for them.
Also, whenever we conducted an IDC, I noticed there was a crew of people at the back of the room to coach the candidates. I asked, "Who are they?" and the answer was, "IDC Staff Instructors". I saw my future pass before my eyes: I instantly knew that I wanted to be one, too – to help people become scuba instructors.
PADI: Are you still working in the dive industry?
Yes. I'm now the Store Manager at PADI Five Star IDC Ocean Enterprises in San Diego, California. I've been here for about four and a half years now – and I love it! Werner Kurns and his family, who own the store, are wonderful – and still so excited about diving after 37 years in the business. They are also innovative, open-minded entrepreneurs who are always willing to take on new programs. This keeps the shop vibrant and exciting, so more people come to enjoy the environment. I feel so honored that they trust me to manage the dive shop.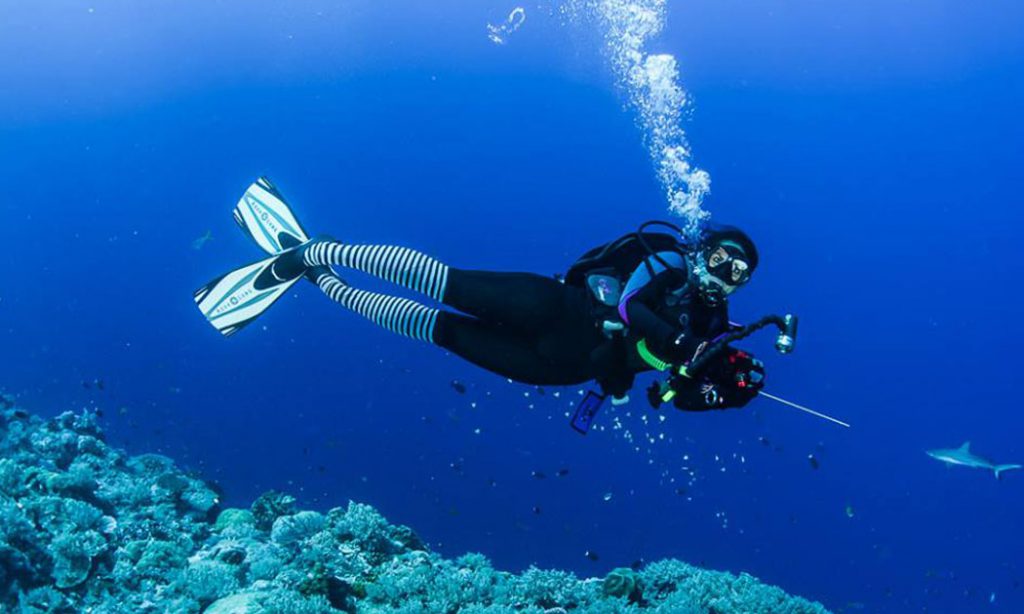 Advice for PADI Pros
PADI: Do you have any advice for PADI Pros on how to encourage people to try diving?
Rocio: The best way to encourage others to dive is to be a diver. Never lose your spirit. Continue learning and sharing your knowledge. Remember, when you find the job you love, you'll never 'work' again.
PADI: How can PADI Pros motivate their student divers to keep diving / take continuing education courses?
Rocio: Praise them for their achievements – never let an achievement go unnoticed. Also, point them in the direction that suits them best, whether that is to continue as recreational divers or to become PADI Pros.
PADI: Do you have any suggestions for how to be successful as PADI Divemaster?
Rocio: Learn a lot, dive a lot and share a lot – and continue your professional education. Remember, it is your unique style and experience that will make you a great instructor.
PADI: Do you have any suggestions for how to be successful as PADI Open Water Scuba Instructor?
Rocio: Always remember the day you started diving. Empathize with students' fears and help them overcome them through knowledge, practice and patience!
PADI: How can PADI Instructors and Course Directors motivate their Divemasters to continue on to Open Water Scuba Instructor?
Rocio:  Remind them that this is not just about diving! It is about the future of our planet and conservation of our oceans – because the more people who see what we see in the aquatic realm, the more awareness is spread. The sooner we make people aware, the sooner we can change the world!
PADI: What does "My PADI" mean to you?
Rocio: My PADI means structure – functional, reliable, enduring structure. I have a passion for diving and I can talk about it all day, but PADI gives me the structure I need to convert my enthusiasm into something other people can use to meet their personal goals, and then brag about it –  'I got my PADI certification!'
My PADI means I can inspire others to explore the oceans.
My PADI means living the scuba life of my dreams!

Video created by Rocio Gajon
To learn more about Rocio, visit the My PADI website.