PADI AmbassaDiverTM Jillian Morris has dedicated her life to promoting and protecting sharks. After snorkeling with a nurse shark as a child, Jillian was inspired to learn more about the ocean and the sharks who live there. She studied behavioral biology and eventually became a PADI Divemaster and led shark-focused dive trips. We caught up with Jillian during a video shoot with shark bite survivor and shark ambassador Mike Coots.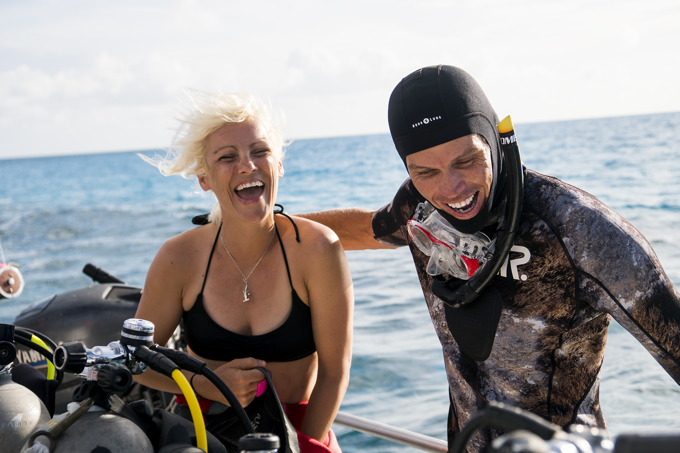 What inspired you to dedicate your life to sharks?
I didn't know a lot about sharks when I had my first encounter. After seeing one in the water, I realized people don't like them. All the horror stories and horrible things ignited my curiosity. As I spent more time with them, I noticed my stories weren't what I was seeing in the media. They were beautiful! I wanted to learn more and more, because what I was experiencing was so different from what I was being told.
From the time we're very young, we learn we're supposed to fear sharks, and we don't necessarily hear the interesting, amazing stories about this animal. In reality, shark attacks are extremely rare and thousands of people spend time with them every single day on purpose, but we don't hear that side. People just fixate on the negative.
How does being a Divemaster benefit your work?
I started teaching scuba because I wanted to introduce people to the world of sharks. If I can teach scuba, I can help people be in the ocean and see these animals the way that I'm seeing them. Even if they didn't come to dive with sharks, they can learn about these animals and see they don't have to fear them. Hopefully they'll take their images, their videos and their experience back, and share it with friends and family.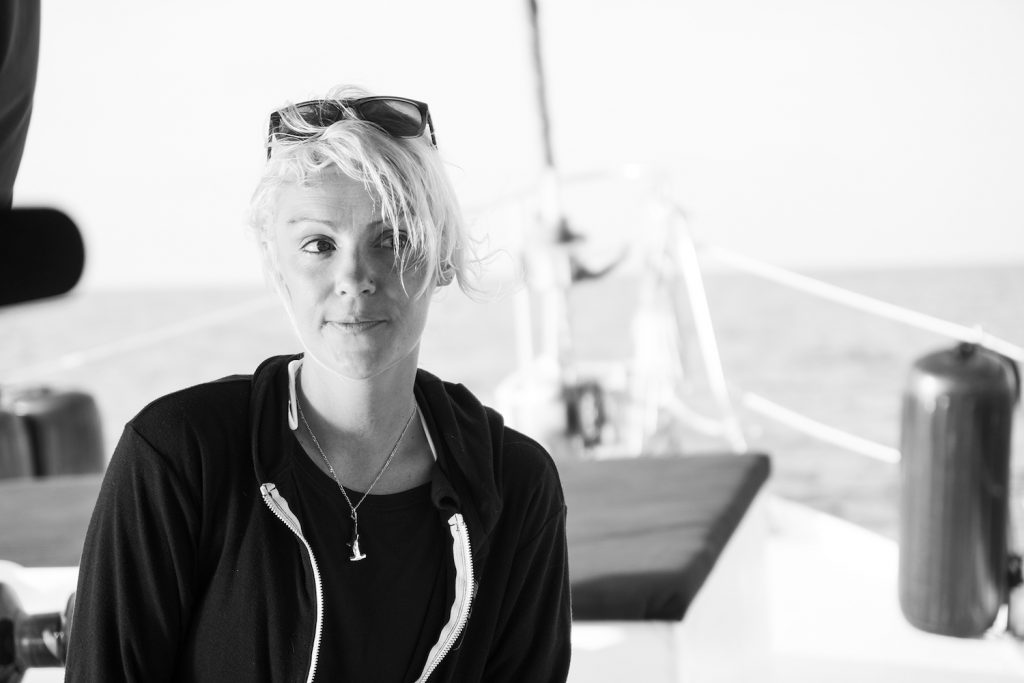 Tell us about the Bahamas and why you love Bimini.
It's the perfect spot for filming, for conservation work, and for education. I've swam with sharks all over the world, and there's no place I'd rather live than Bimini. I can literally go out in my backyard and be with sharks. It's just a really special place.
How did you meet Mike Coots?
I was contacted to take Mike out to dive with – not just sharks – but tiger sharks, the same species he lost his leg to. I didn't know what to expect.
First we did some free diving with lemon sharks – just to get to know each other in the water. I really wanted to see his level of comfort with [non-tiger] sharks and learn a little bit more about his story and spend some time with him.
Mike, of all people, has every reason in the world not to go in the water. But he was ready to go diving not only with sharks, but the type of shark that took his leg and share that experience with others. I think that's so powerful, and I have so much respect for him to be able to do that.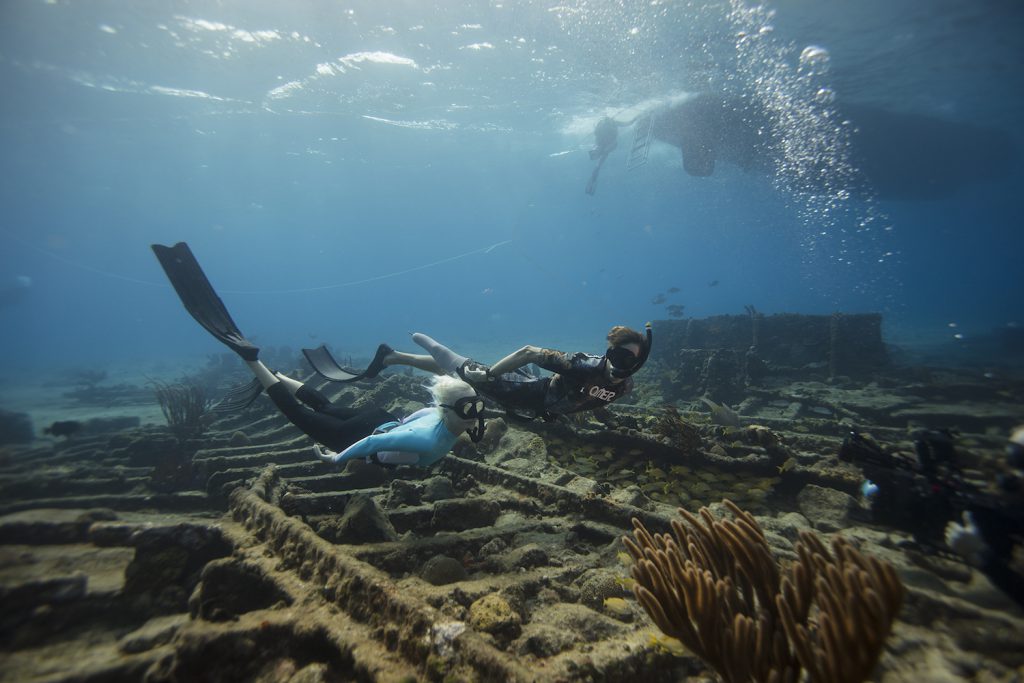 What was it like the day Mike dove with tiger sharks?
We got up that morning, and Mike said to me, "Today is the day, isn't it?" I went, "Yeah."
I think everybody was excited that day. Everything came together: beautiful weather, crystal clear water, the tides were right, and there was just this great energy.
I sat with Mike and I asked him how he was feeling. I could tell he was nervous, and rightfully so. He had absolutely every reason to be very, very nervous. But there was also a sense of calm about him, because I think he knew this was something he needed to do. This was a journey for him, and even though he was nervous, there was just this sense of, alright, this is the time. This is what we're here to do, and this is the moment, this is now, and we're going for it.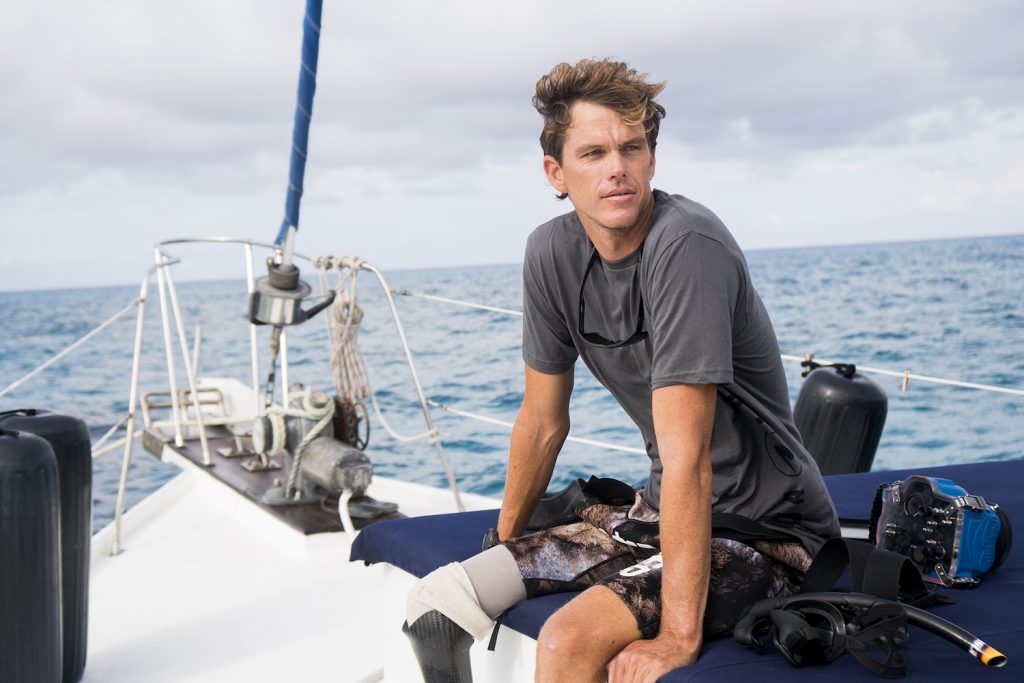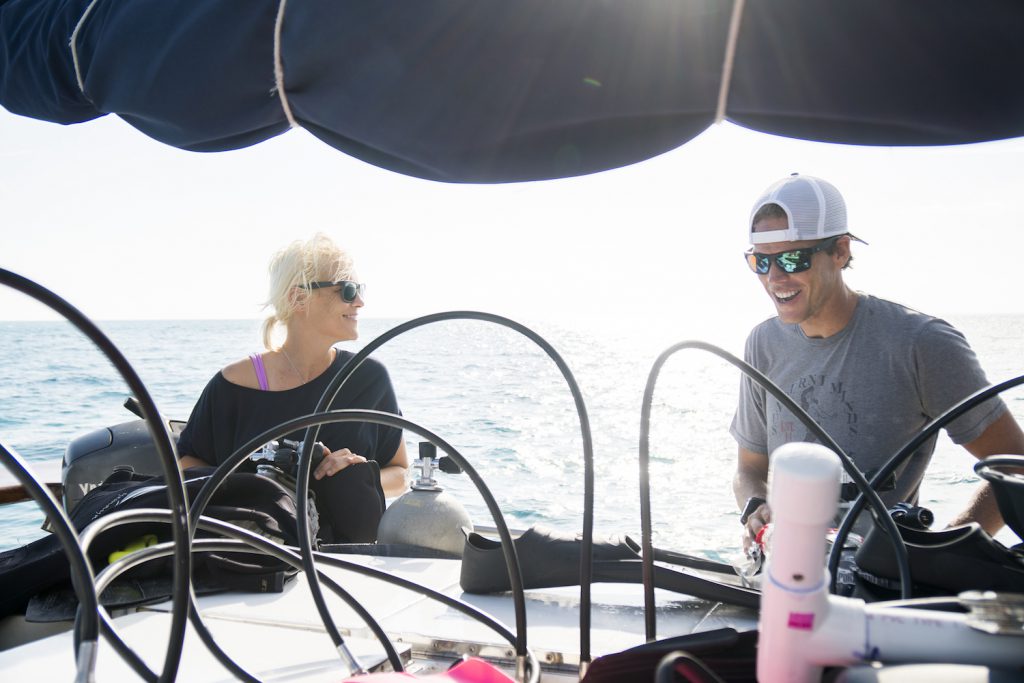 As soon as I slipped in the water, I saw Emma, who is world famous. When people go to Tiger Beach, she's the shark they want to see. Emma's been on television shows, she has her own Twitter page, and is a phenomenal ambassador for sharks. When I saw her, I was so happy because I know how amazing she is to dive with, and to have Mike be able to see her was just perfect.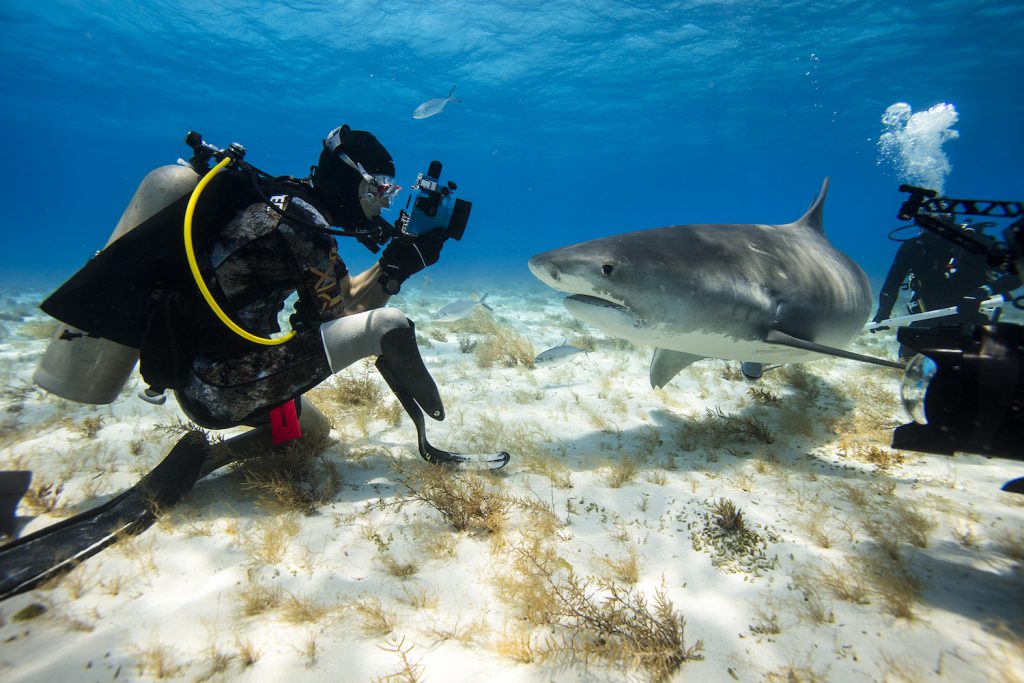 How did Mike react to the sharks?
I've taken a lot of people diving with sharks, but I've never had the opportunity to take a shark bite survivor in the water. First he was looking through the camera, but then I watched him put it down and really take everything in. That's special. Oftentimes we get lost behind the camera, but he took a moment to really be there. You could see the joy on his face. He was in awe.
Mike was nervous for sure, but when he made eye contact with a tiger shark, there was a connection, and that was just beautiful. It was one of the most amazing underwater moments by far I've ever had.

How did the experience affect you?
After one of the dives, I heard Mike say, "That was the most incredible dive of my life." Knowing I was part of that experience is just so, so amazing. It's something I'll cherish and use in my work to protect these animals, because that's what diving is all about –  inspiring people to try things that they're afraid of, getting the most out of life.
I've had a lot of different experiences working with sharks all around the world. Now, I have a whole new perspective. Seeing Mike in the water was incredibly inspiring and for me it's now something that I can take with me on my continued journey and hopefully inspire others. If he can do it, they can too, and it changes the way I can talk to people about sharks for the rest of my life.
Want to dive deeper? Read our interview with Mike Coots. Watch our video about cage diving with great whites.
Contact a PADI Dive Center or Resort about the AWARE Shark Conservation Specialty.
We hope you'll share Mike's experience with others to help show the positive impact sharks can have. Protecting sharks and other marine animals is one of PADI's Four Pillars of Change, and PADI urges divers to protect marine life biodiversity and elevate voices to save sharks by supporting Project AWARE and other organizations that work to educate the public about sharks and advocate for their protection.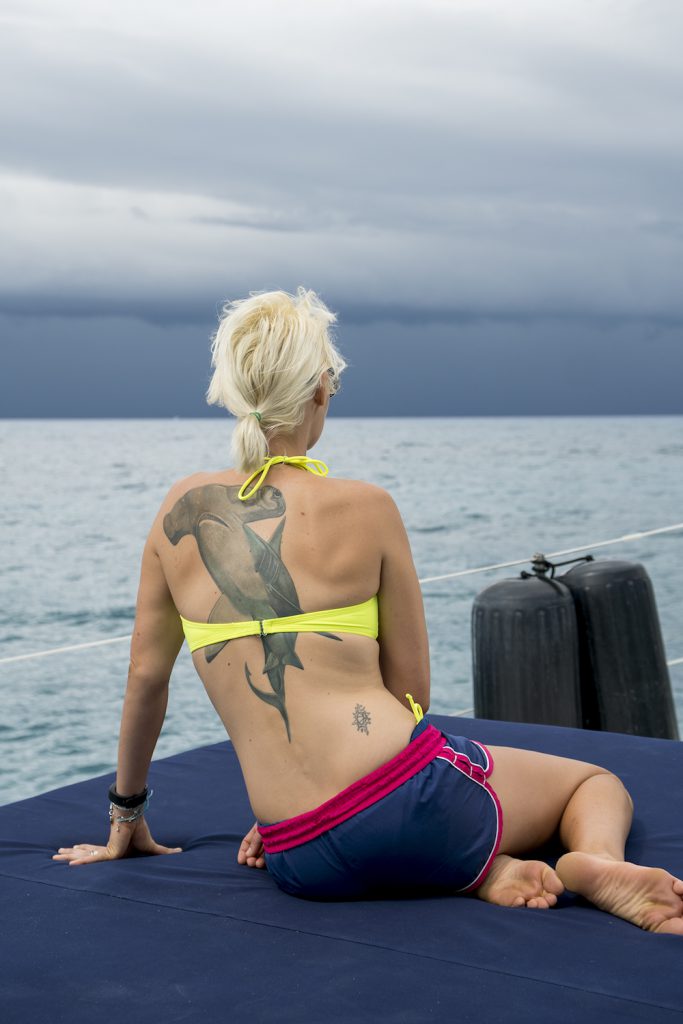 To follow Jillian's future adventures, connect with her on Facebook, and follow her on Instagram or Twitter @biminisharkgirl. Also check out her work sharing her passion for sharks with kids at sharks4kids.com.