Written by Adele Verdier-Ali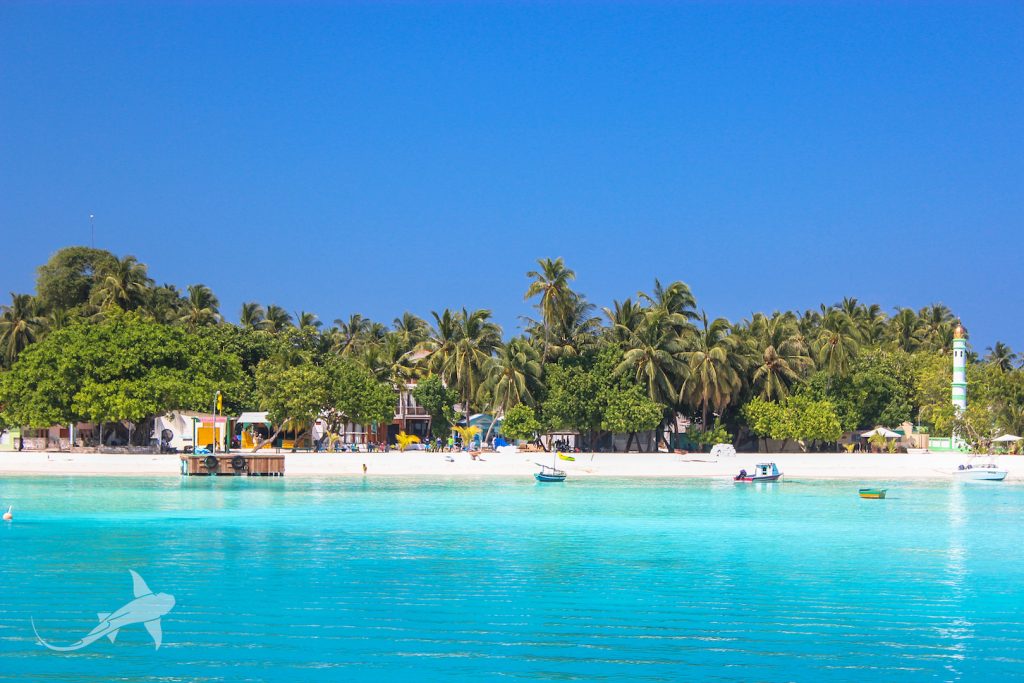 A Maldivian island that's within easy access from the international airport, but feels remote? It seems almost impossible to find these days. But Fulidhoo Island in Vaavu Atoll is quickly garnering a reputation for being convenient yet secluded. The island is a fantastic base to explore an atoll offering some of the country's best channel dives and the chance to dive with up to 100 nurse sharks at night. And with rooms starting at 40 US dollars, there's really no reason not to go. But if you still need convincing, here's seven reasons why it should be your next diving destination.
1. It costs 3.5 US dollars to get to Fulidhoo Island from Male
No, that's not a typo – you did read that correctly; it costs less than the price of a Starbucks coffee to get to Fulidhoo from the capital. Thanks to the government-subsidised public ferry that departs from Male three times a week, tourists can get to Fulidhoo for virtually nothing. The journey takes three and a half hours, but it's scenic and comfortable, and there are snacks on board. It even has a sundeck for dolphin watching! Oh, and for those who prefer their transfers a little quicker, there are daily speedboats to the island for around 50 dollars per person that take an hour.
2. Vaavu Atoll is channel diving, sharky heaven
Throughout the Maldives, the passes that cut through the atolls' barrier reefs are where the real pelagic action is found. Reef sharks, schools of trevallies and barracudas congregate here to hunt. And if the Maldives is known for its channels, then Vaavu Atoll, where Fulidhoo is located, is the country's channel diving capital. There are dozens of channels in the atoll promising high adrenaline diving.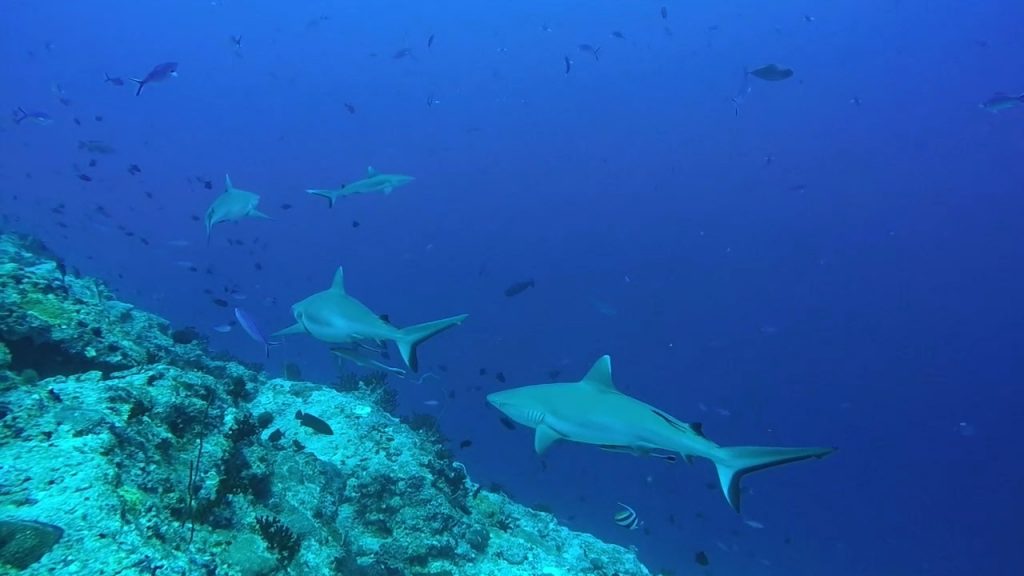 3. Accommodation on the island is seriously affordable
Whereas resort islands in the Maldives charge eye-watering prices for just one night, because Fulidhoo is a local, inhabited island, divers can find accommodation in one of its small guesthouses for around 50 dollars a night for two people, including breakfast, even during high season. You can expect comfortable, clean, air-conditioned rooms, often with a sea view. And because Fulidhoo is so small, even the furthest guesthouse is only a 5-minute walk to the jetty.
4. The island is famous for its beautiful lagoon and strong cultural traditions
Even among Maldivians, Fulidhoo has a reputation for being extremely beautiful. Vaavu is affectionately known as 'Wow Atoll' by locals. There's no harbour, only a small wooden pier, so the beach is uninterrupted. The shallow lagoon stretches out far from the island and is a great place for kids to play, or to kayak. In fact, the island was recently voted Top Island 2017 at the annual Maldives Guesthouses Conference. And in the evening, divers can enjoy watching the locals play bodu beru ('big drums') and performing cultural dances – they're famous for keeping local traditions alive.
5. You can dive with up to 100 nurse sharks at night
Vaavu Atoll's most famous dive site is Alimatha House Reef, where divers can get extremely close to the resident nurse sharks and stingrays. As divers kneel on the sandy bottom, it's not uncommon to see these harmless sharks squeeze between their legs or flop down beside them – it's truly a bucket list experience!
6. You'll often be the only divers on the dive site
Unlike South Male Atoll and Ari Atoll, Vaavu is home to only two resorts and only a handful of local islands, which means that the dive sites are far, far quieter. Similarly, liveaboards often head straight to Alimatha for a night dive and are in Ari Atoll by the following morning. All this means that for the most part, the northern part of Vaavu Atoll feels remote and unexplored, despite being extremely accessible.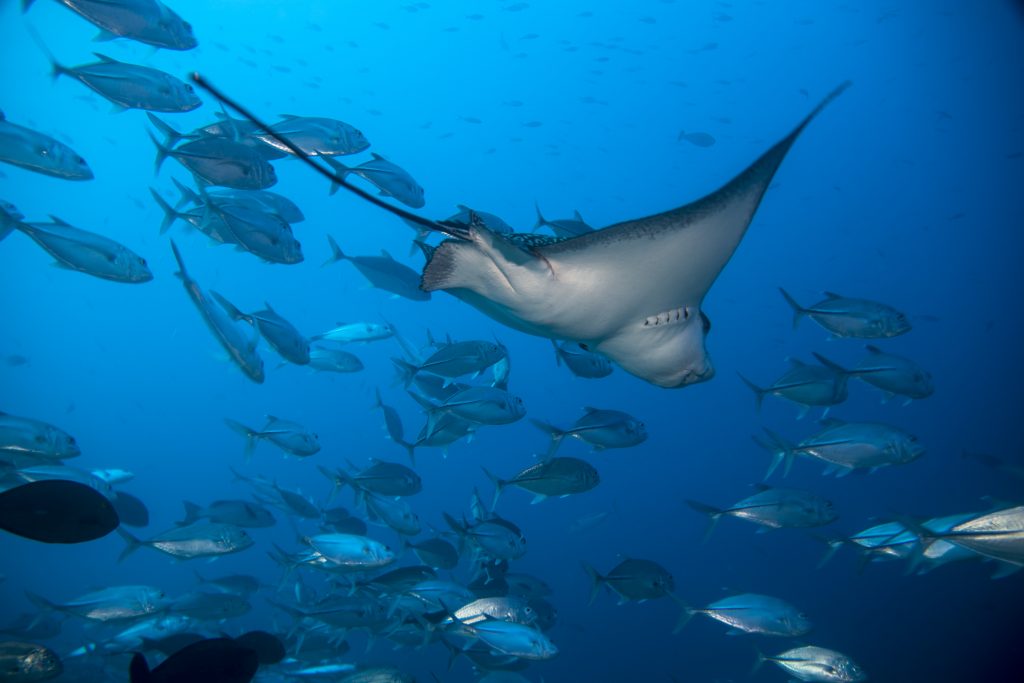 7. From Fulidhoo, you can dive both the eastern and western sides of the atoll
There are two seasons in the Maldives. The Iruvai season, which runs from November to April, is when the wind generally blows from the North East and brings a hot, dry climate and the best conditions for diving. The Hulhangu season, from May to October, is generally seen as the low-season for diving, with chances of rain, wind and reduced visibility. However, during this season you can still get very good viz on the western edge of the atolls, which is when the location of Fulidhoo comes into play. Because the island is located on the northern tip of the atoll, depending on the wind, divers can enjoy dives with good visibility and good, incoming current throughout the year.