Looking for a life changing summer camp focused on all things ocean? ActionQuest, founded in the mid-eighties, offers scuba and sailing summer adventure camps for teens in the British Virgin Islands. Students live aboard a fleet of sailboats for three week sessions, learning to sail and dive all along the way. As a PADI Five Star Gold Palm Facility, ActionQuest has issued tens of thousands of PADI® certifications over the years, with more than 1,200 dive certifications earned by teen campers just last summer.
For five days this summer I had the opportunity to immerse myself in all things ActionQuest, with the aim of learning more about and highlighting their impressive youth diving program for PADI. And from the moment I was picked up at the ferry dock in Tortola, to the moment I left the BVIs, I was completely and totally impressed with what ActionQuest is all about.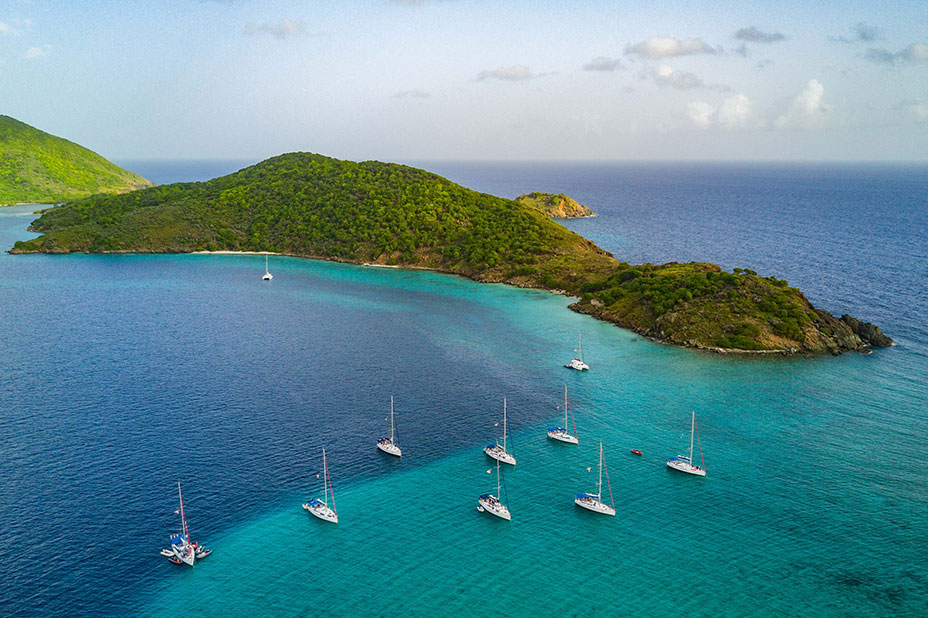 Approaching Peter Island that first day, I was amazed by the number of ActionQuest sailboats in the anchorage: fourteen! With approximately twelve students and three staff living on each boat, it very quickly started to sink in just how unique of an operation this truly is. Each boat becomes like a little family unit, with the students working together to complete each days tasks, and the staff facilitating learning (and ensuring safety) along the way. Together, the ActionQuest fleet of sailboats becomes one big nomadic sailing and scuba diving family.
With ActionQuest summer programs being offered to students from around the world, ages twelve to eighteen, every single student is eligible to become a PADI certified diver, and that they do! Depending on age and skill level, students can become certified in everything from PADI Junior Open Water Diver all the way to PADI Divemaster. Additionally, fifteen PADI specialty certification options are available to ActionQuest students including Underwater Naturalist, Wreck Diver, Night Diver, and Peak Performance Buoyancy, to name a few.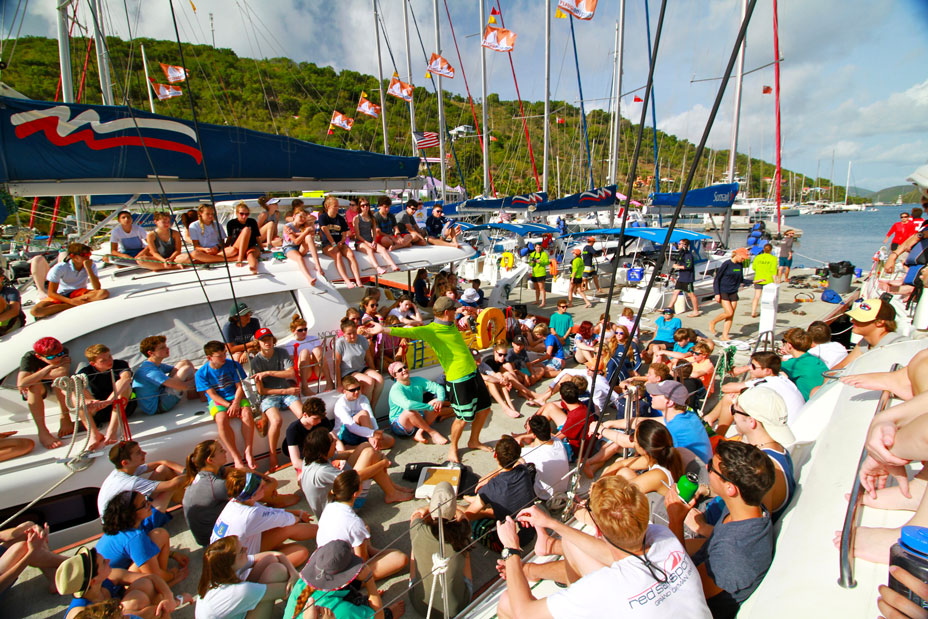 After enjoying a welcome dinner with students and staff on board one of the ActionQuest catamarans my first night (complete with lots of scuba talk of course), I woke up bright and early with a full day of diving and sailing ahead. Arriving at the morning dive site, I had the opportunity to first dive with a group of sixteen and seventeen year old students in the midst of earning their Wreck Diver specialty certifications. The clear blue tropical water made for a spectacular backdrop while observing instructors and students diligently exploring one of the BVIs many large wrecks.
Once back at the surface, I was brought over to another ActionQuest sailboat full of high school students where I got the opportunity to spectate as they simulated emergency dive scenarios as part of their PADI Rescue Diver certification. I was definitely impressed by the ability of these teens to stay calm, focused, and on task.
My second dive of the day was a fun reef dive with middle school students that had just completed their Junior Open Water Diver certifications the day before. Gliding over a coral reef abundant with a variety of intricate invertebrates and colorful fish, it was so exciting to watch these young ocean lovers, still very new to the world of scuba, explore the underwater world with eyes wide open; especially when a large stingray swam right by our group!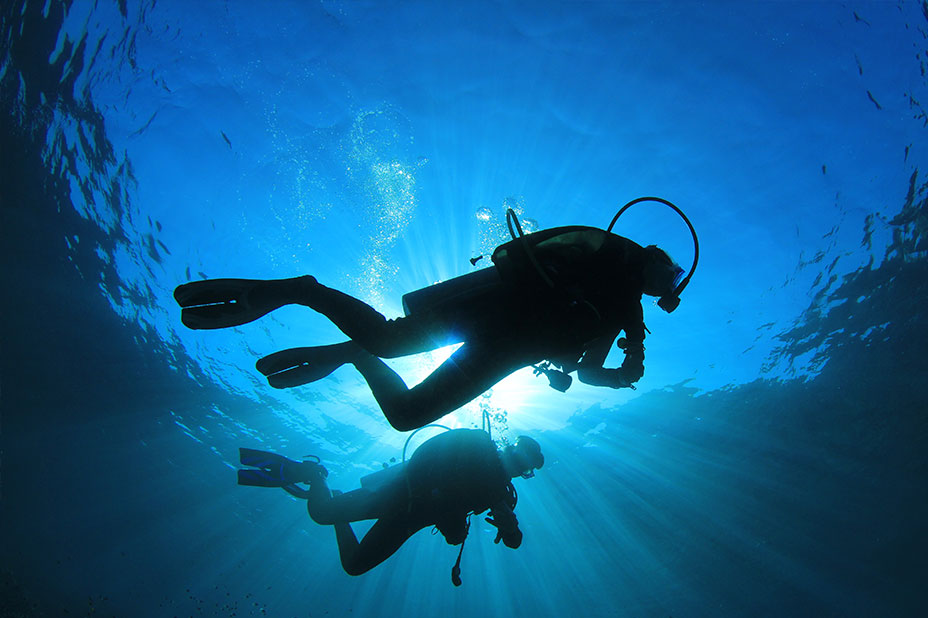 After waking up to a beautiful sunrise, with the help of some ActionQuest staff, I pulled a handful of students from a few different sailboats to be featured in a LIVE video on PADI's Facebook channel. Myself, ActionQuest owner Mike Meighan, and the students had the opportunity to share everything from the company's mission to the thrill of scuba diving to the future goals of the students, with a live audience from around the globe.
From there, I got to spend the day with a boat full of eighteen and nineteen year old students that had just become certified PADI Divemasters the day prior. Some of these students came to ActionQuest already having lots of prior diving experience under their belt, while for most of these students this was their second, third, or even fourth summer at ActionQuest. With some giants strides off the side of the sailboat, we all went on a celebratory dive complete with a reef shark, a historic wreck, and a beautiful coral reef seascape. As the sun began to set the students sailed the boat from the dive site to that night's designated anchorage off Norman Island.
"My three sessions with ActionQuest, all the way from Advanced Open Water to Divemaster have absolutely changed my life. Be it the diving, the experiences, or the people, I would not be the person I am today without them, and I am rather proud of that person." – Nicky V. (ActionQuest student from Michigan)
The variety of experiences that ActionQuest provides, opens the minds of these teens to a world of possibilities when thinking of the future. Inspired by the underwater world, many students express interest in pursuing careers related to scuba diving, marine science, and ocean conservation. PADI specialty certifications like Coral Reef Conservation, Fish ID, Research Diver, Underwater Photographer, and Project Aware® Specialist provide students with valuable skills to go into numerous ocean-related fields.
ActionQuest even offers programs specifically focused on marine biology. Students in these programs conduct their own underwater research projects in addition to earning related PADI specialty certifications. One night I had the opportunity to attend these student's final presentations, sharing their research findings on topics ranging from sea fan health to parrotfish abundance to vertical distribution of invertebrates on artificial reefs.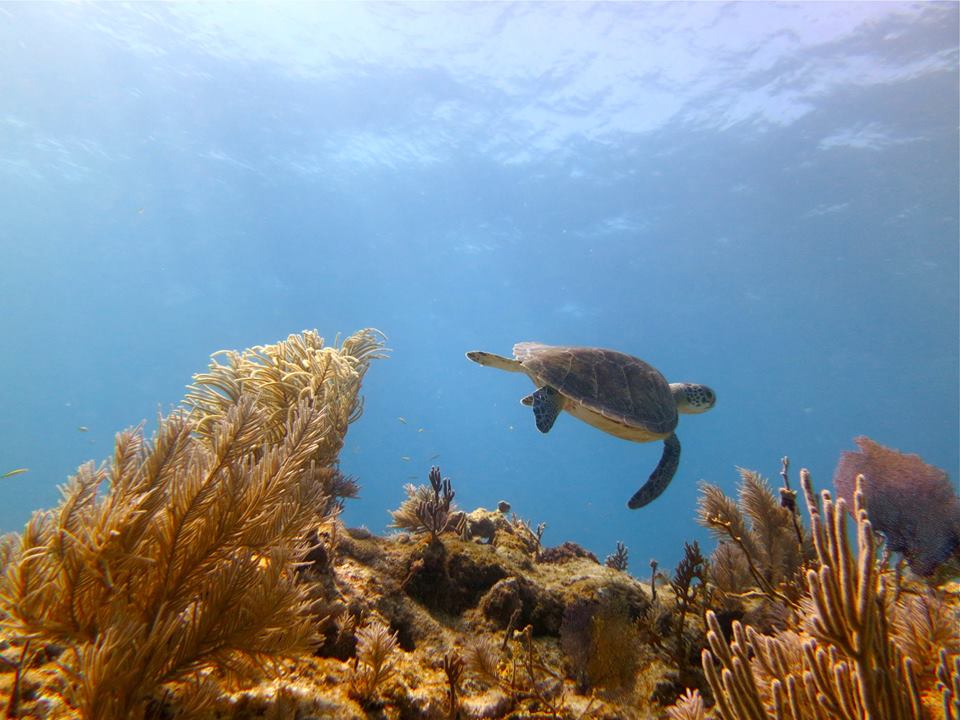 ActionQuest students not only earn certifications in scuba diving, they also earn sailing certifications while they cruise around the British Virgin Islands. Licensed and certified instructors teach internationally-recognized sailing courses through IYT (International Yacht Training). Every new anchorage is reached through the actions of the students, with the guidance of the instructors.
My last full day with ActionQuest was all about sailing as it was their big grand finale sail race to wrap up this three week summer session. Aboard their respective floating homes, students sailed from one island to another island to another as fast as they could go. I was "blown away" by their ability to harness the power of the wind, and their fluid dynamic of team work, which made for an exciting race to watch.
Once all boats had crossed the finish line, we arrived at the docks at West End for the last night of the session. And after a big celebratory dinner at a local restaurant, ActionQuest students (and myself) had the opportunity to go aboard the sailboats of Sea|mester. ActionQuest's sister company, Sea|mester, offers study abroad voyages for college students throughout the Caribbean as well as around the world. Their two impressive tall ships, Ocean Star and Argo, provide experiences for students to spend an entire semester at sea exploring the world, while earning college credits in marine science and seamanship as well as IYT sailing and PADI scuba diving certifications.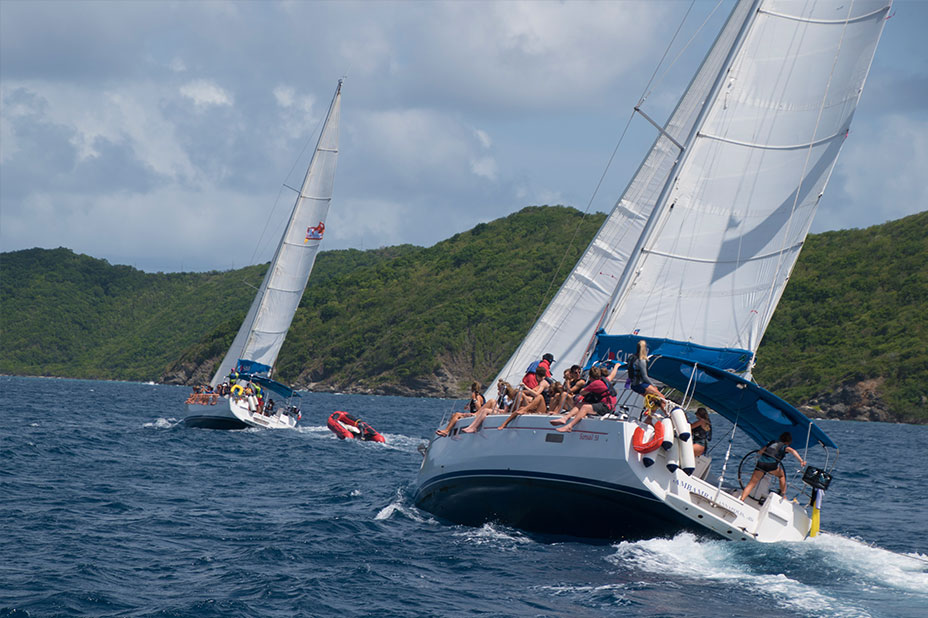 One of the ways that ActionQuest likes to describe itself is with the hashtag #LifeActivated. From my short time spent in the British Virgin Islands with ActionQuest, I can honestly say that I now know what they mean. By providing top notch scuba and sailing instruction, ActionQuest delivers an incredible environment for students to develop leadership, teamwork, and communication skills. Additionally, by working and living together as part of a tight-knit crew, these students form life long friendships with their fellow shipmates as well as their instructors.  Watching all of the heart-felt goodbyes as the students lined up on the ferry dock to leave, I was inspired by the power of ActionQuest's experiential learning to positively impact the lives of these young people.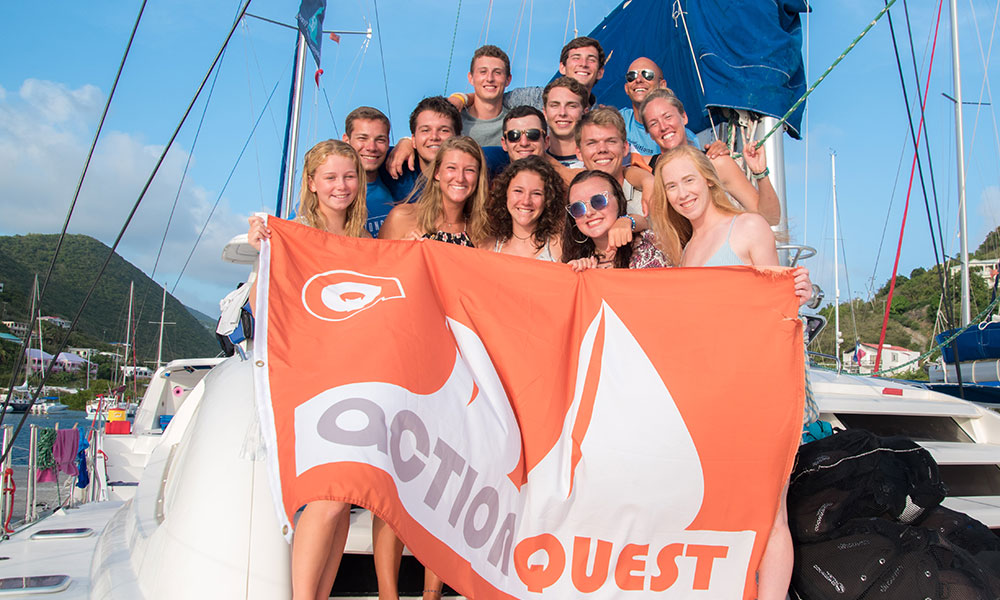 Want to learn more about ActionQuest's scuba and sailing summer adventure programs? Check out ActionQuest on YouTube to watch fun and informative videos about the variety of ocean-focused programs they offer for teens. You can also follow along with ActionQuest on Instagram and Facebook.