Cold-water freediving, or ice diving has got to be an activity reserved only for the bravest of souls. Plunging into sub zero temperatures and exploring the icy depths may well seem like a mad idea for most, but the beauty and wonder that awaits the intrepid diver in some of the world's best cold-water destinations, may well hold the answer as to why freedivers go there.
Spitsbergen, Greenland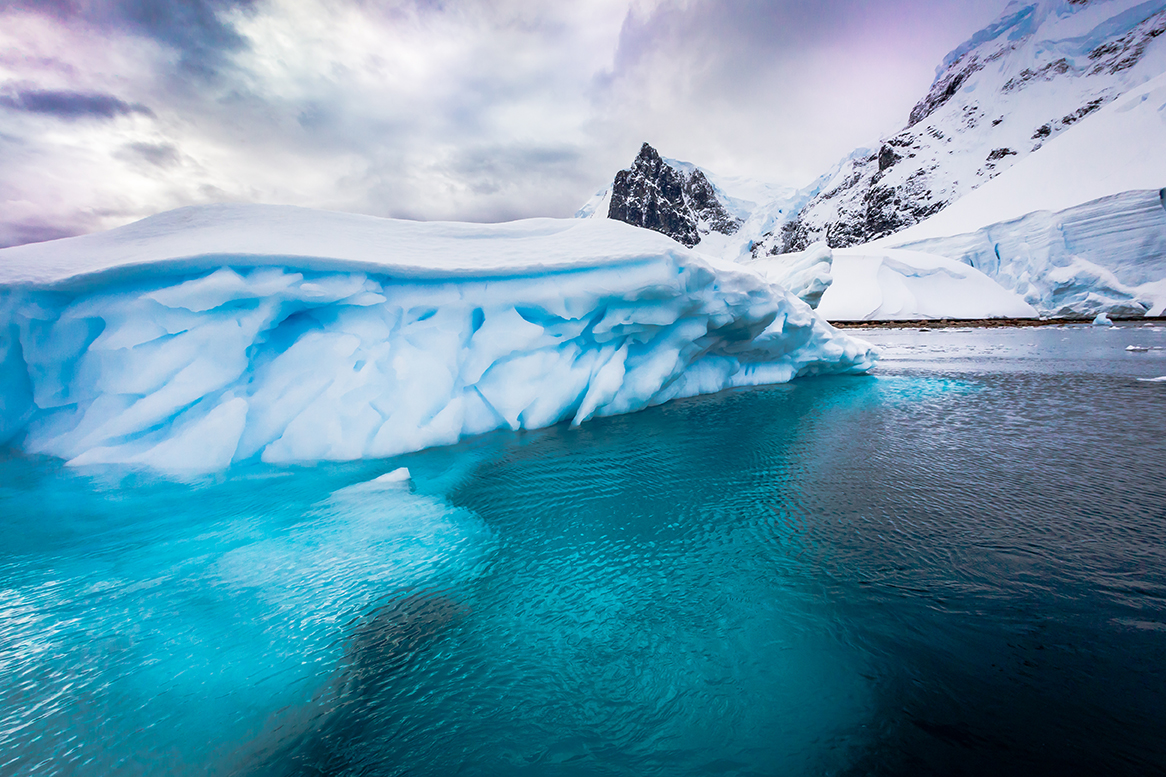 Arctic freediving has got to be cool right? Freezing in fact. Many liveaboards visit the island of Spitsbergen where the banks of deep fjords and narrow channels are home to grazing reindeer and playful Arctic fox. Here, the contrast of brilliant blue against tower blocks of mirror-like ice, make for a mesmerising trip.
The complete peace that a destination far removed from most of civilisation brings is an experience worth having, I'd say. Underneath the water, an enchanting spectacle of shapes and textures along ice walls will captivate while the sound of icebergs shifting and crackling will remind you that you're far from home. And if you're very lucky, you may well hear the sound of a whale song drifting up from the deep.
Silfra, Iceland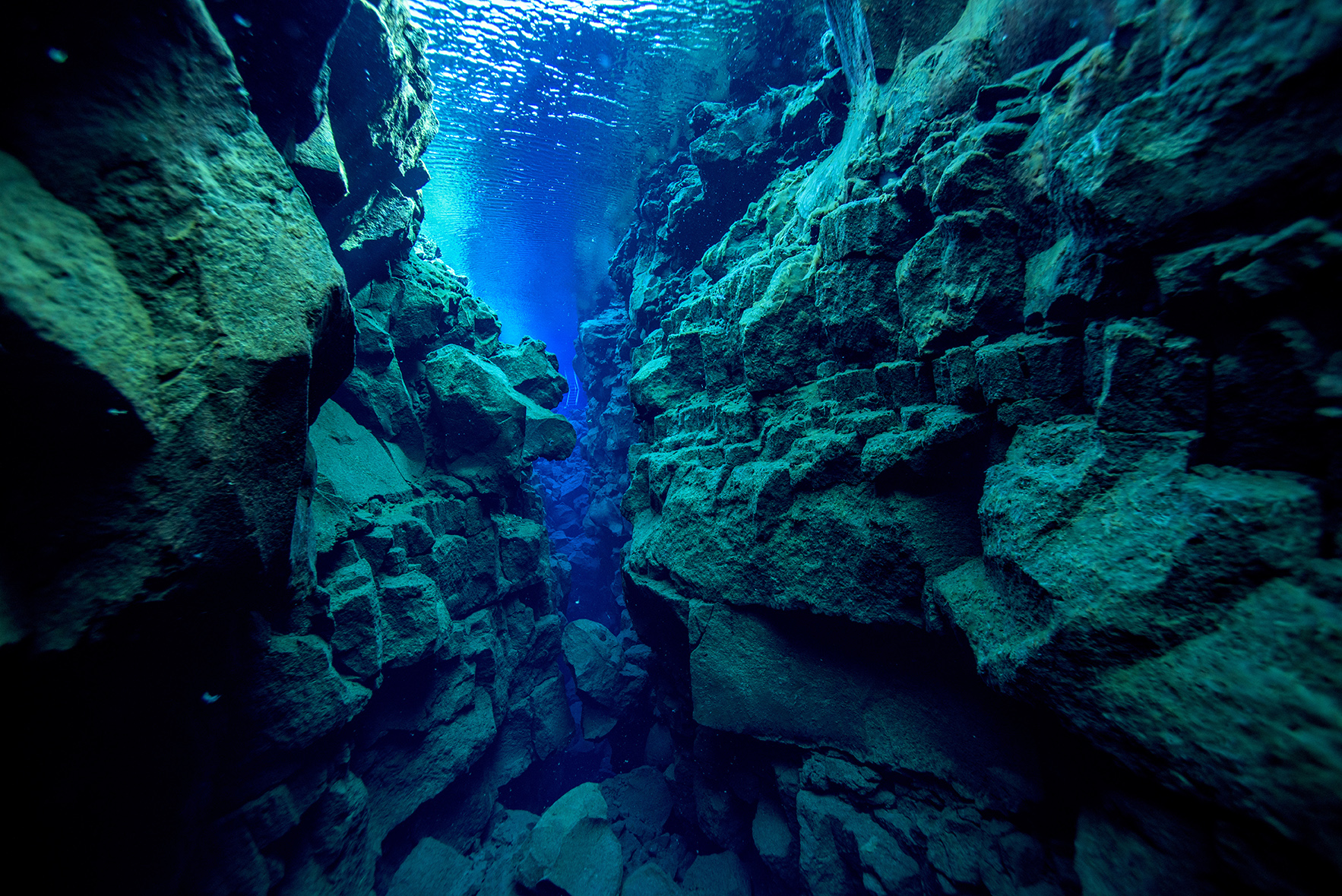 When two worlds collide, or rather, are torn apart in the case of Silfra a UNESCO World Heritage Site site in Iceland's premier National Park. Here lie shallow lagoons and deep ravines made possible by the separation of North American and Eurasian tectonic plates, which cuts through Iceland.
At 2-4°Celsius year-round, you may find the cold clutching at your skin through your wetsuit, or without it if you're really brave! But you'll be inclined not to care, submerged in the glassy waters of this other-worldly place, visibility will be up to 100 metres giving the effect of floating on air.
To find out more about diving in Iceland visit PADI travel guide here.
Tromsø, Norway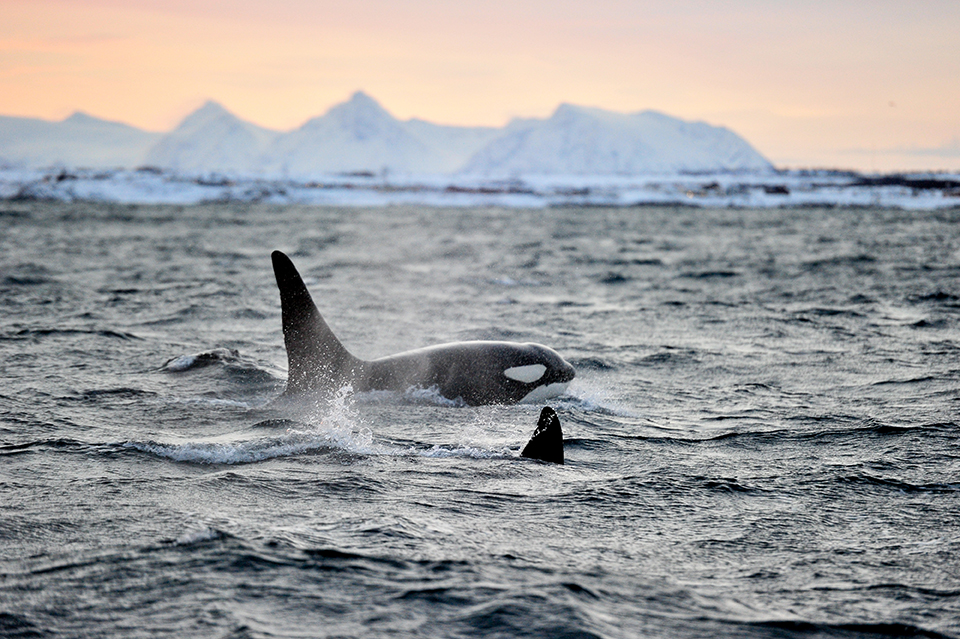 Taking a dip with an 8-metre predator in ice cold water is by no means an easy breath-hold task! But if you travel to the City of Tromsø it could be made possible as a charter out into breathtaking fjords brings you close to one of the worlds most intelligent predators, orcas!
The winter months are the best times to go whale-watching in this Scandinavian country. It's possible to see anywhere from 50-100 orcas, as well as blue whales at this time when food supplies are at their most abundant for them.
While they can be shy, when orcas do decide to put on a show you'll know about it. Huge dorsal fins will cut shapes through the water and will swim towards you in perfect synchronisation. The playful creatures that they are will need to accept you before getting in the water with them, but when they do, it will be an unmissable experience.
Not to be out done by the orcas, nature is capable of conjuring its own impressive display of magnificence. Here the winter sun spends only 8 minutes above the horizon and its cloudless sky with the moon almost always on show, invites the night in with ease where the aurora borealis (Northern Lights) dance across the sky in a magical moment of brilliance.
A word of caution on cold-water freediving
While it's exciting to imagine freediving in these remote and captivating icy destinations. Cold-water freediving should be approached with caution. Make sure to book a freedive trip with an experienced operator or PADI Freediver Instructor™ and ensure you're fully prepared for what you're body will encounter both during the dive and after. That way you'll stay safe and get to experience the best of what cold-water freediving has to offer.
---
Author Bio:
 S.J's journey into freediving began in Utila, Honduras in 2017. Since then she's been freediving in Canada, Dahab, Tenerife and the U.K and practices freediving for all dynamic and depth disciplines. Follow her freediving adventures on Instagram and for freediving, or water-related copywriting and marketing visit her website The Content Marketing Club.