What happens when you decide to scuttle the largest plane purpose-sunk for divers to date?
We, at the PADI office, were privileged to find out, after being invited by DiveBahrain to the Press Conference surrounding the scuttling of a Boeing 747 plane in Bahrain.
Announced last year, DiveBahrain's 100,000 square meter (over 1 million square foot) Underwater Theme Park centres around the largest purpose-sunk plane wreck in the world. At over 70 metres (235 feet) long and nearly 20 meters (64 feet) high, this is no mean feat, and will create an incredible wreck for divers and marine life alike.
Last week, that plane was ready for launch, positioned on the bank of the lagoon in Amwaj, yellow flotation devices attached for the first stage of transportation to its new home. Within view of the media tent, the plane started its slow crawl; inching, literally, towards the sea.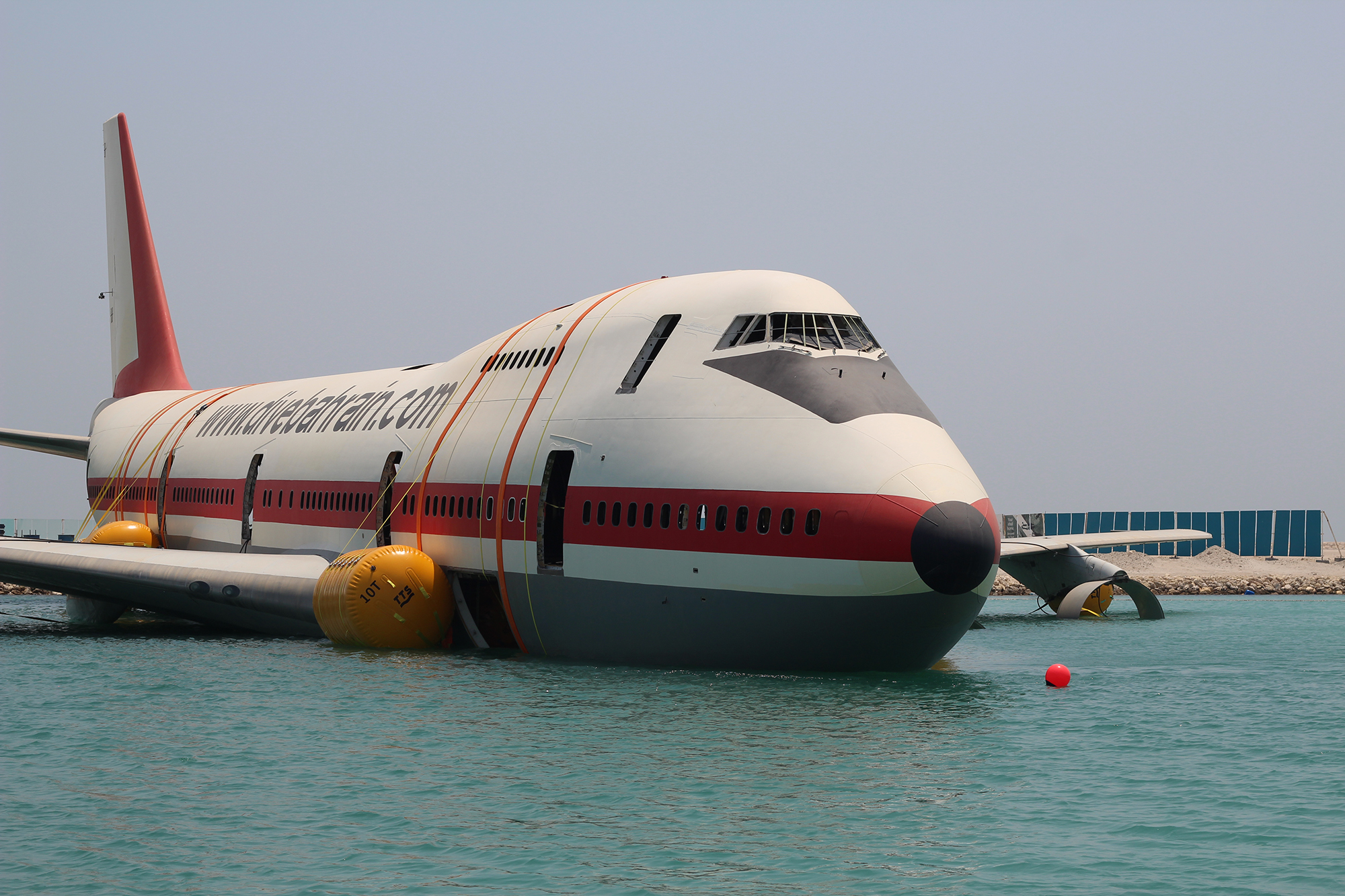 While this happened, we were versed on the underwater theme park, and the journey the Boeing 747 had already taken to arrive here on the banks of the lagoon. Aimed at highlighting the importance of conservation, reconnecting with heritage, and increasing diving tourism in the region, this park will also include a smaller purpose-sunk wreck, a sculpture garden, reef balls and a replica of a traditional pearl merchant's house.
Bahrain has a deep connection with diving, 'Bahrain has always been known for its diving history… our economy was established on pearl diving. So diving, and the sea, is really entrenched into everything we do,' explained Hamad Almahmeed, DiveBahrain organiser, during PADI's Facebook live. So it makes sense for their new diving venture to reflect this heritage with a large scale pearl merchant house. The wind towers of the pearl merchant house will extend alongside the aircraft, and will extend off the sea floor by 12 meters (39 feet), placing them in the photic zone, which will allow the park to explore and experiment with coral nurseries.
Environmental welfare has been a major consideration in the preparation for the Boeing 747 scuttling, and theme park as a whole. Alongside the obvious positive impact of introducing large structures to host marine life and fish, the project hopes to establish a coral nursery and allow school and university students to use the park as a 'live lab' to further understand our impact on the aquatic environment.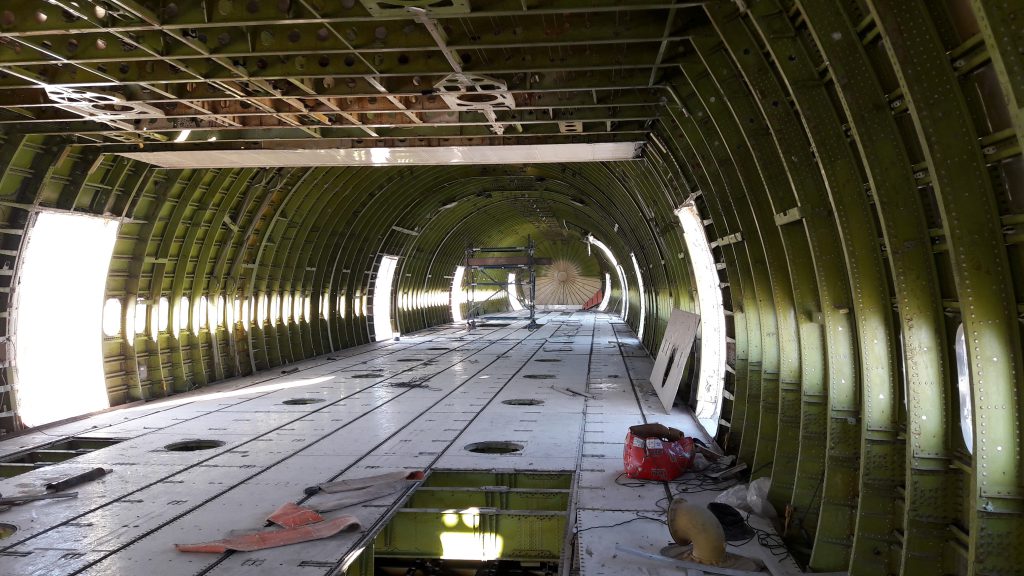 Over the last eight months, the Boeing 747 went through an intense decontamination process, stripping out all wiring, all hydraulic, pneumatic and fuel systems, and all adhesives, insulation, plastics, rubbers, chemicals or other potential toxic substances that could be damaging to the aquatic environment it will soon call home. We learnt that they'd even gone so far as to remove every nut and bolt in the aircraft, cleaned, and then replaced them.
Watching the plane float in the Bahraini sea, guided by a Navy vessel and tug boat, and surrounded by a flotilla of other vessels was an incredible experience. Opening in August 2019, we can't wait to head to the site for a dive.
In the future, you will be able to take a site-specific PADI Distinctive specialty course to ensure the best diving experience in this one-of-a-kind diver's theme park. So be sure to check back on the blog for updates and videos from diving the wreck!
Contact a PADI Dive shop to organise your trip to Barhain now.