As the Assistant Professor at the University of California (UCI), Irvine, Joleah Lamb, has already used her career to make giant strides in the dive world. But that wasn't before she hit the books with some intensive years of study.
A PADI Divemaster since 2007, Lamb graduated with a Ph.D. in marine biology from James Cook University. For the next four years, she completed her post-PhD research at Cornell University before accepting a position at UCI.
"I've always had a huge fascination with wanting to know what is below the water," she says. "Whether it's algae-covered ponds, zero-visibility rivers in Australia, dry suit diving in Seattle, or tropical coral reefs in Asia. Each place is so different."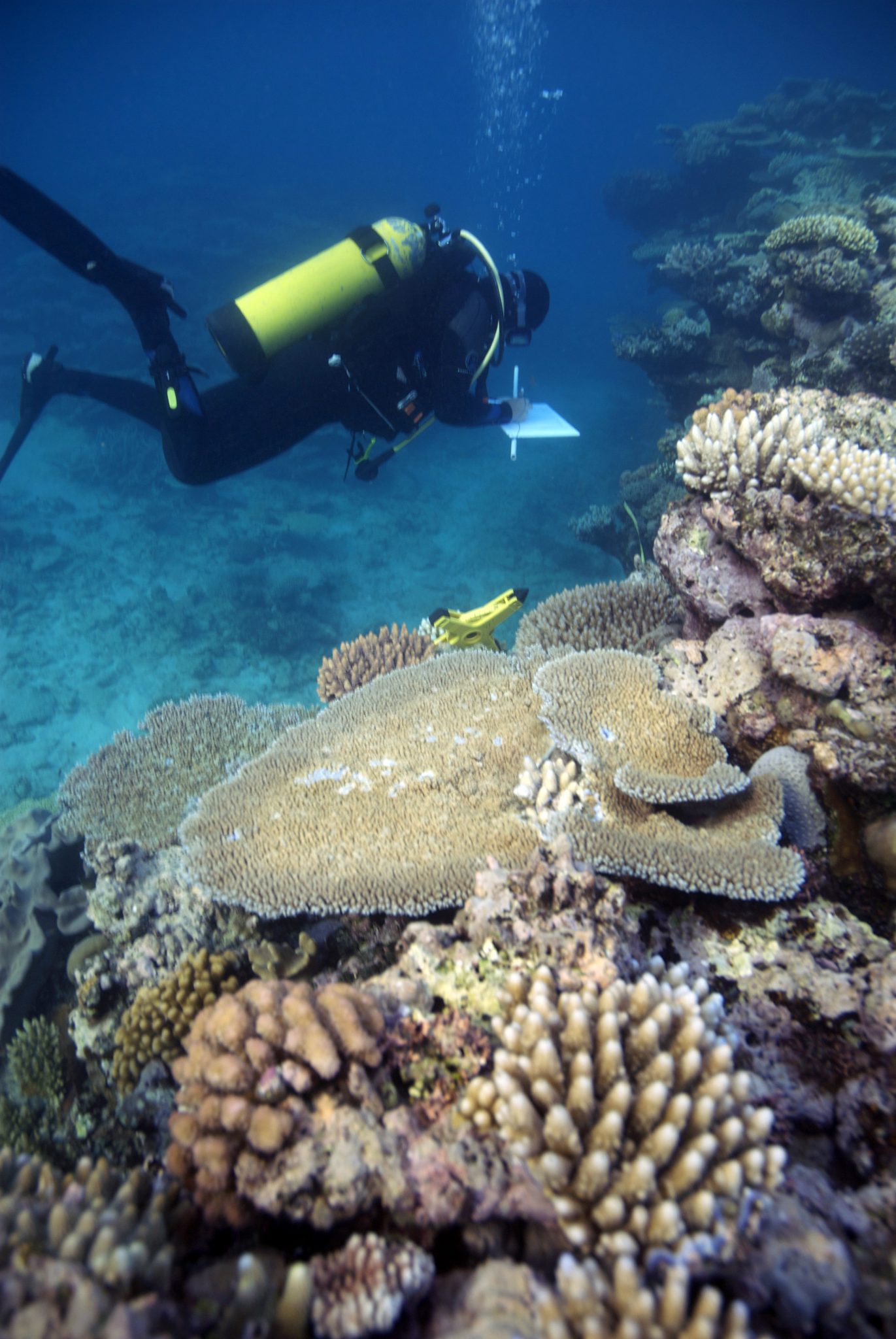 While researching her thesis, Lamb noticed new problems the oceans were facing due to plastic pollution. On coral reefs without plastic, the disease rate was 4 percent; on reefs with traces of plastic, the disease rate jumped to 89 percent.
"My team and I were seeing a lot of plastic on the reefs – and a lot of disease," she says. "It just kept sticking out as an issue, so we decided to crunch the numbers from our database and were blown away by the results."
Their findings went global. The U.N. invited her to co-author a report on plastic pollution, and Prince Charles personally thanked her for her efforts. For Lamb, it wasn't about the notoriety but raising awareness.
"The recognition is very important for bringing awareness to new problems facing the oceans from plastic," she says. "The more people it reaches, the more momentum we have for advocacy and policy change."
That awareness has already inspired change. Lamb and her team recently showcased their research for the BBC documentary, Drowning in Plastic. After reaching diverse audiences from around the world, they are now collaborating with scientists, policymakers, industry representatives, youth, and communities, as they search for solutions to plastic pollution in the ocean.
To celebrate women in diving, Lamb continues to spread the message of conservation and throw a little diving in along the way. She was even asked to speak at a conference in Hong Kong, and she couldn't be more enthusiastic about the new venture.
"I'm excited to dive in a new location and celebrate with a community that is working on making Hong Kong plastic free," she says.
Whether it's being acknowledged by royalty or diving in remote sites around the world, Lamb is using the power of education to make a change in the health of our waters.