PADI Divemaster can be the first step towards a career as a PADI Instructor, a foundation for research projects, or a way to improve your confidence. It means being a role model, and helping to teach the knowledge, skills, and attitudes that make a great diver.
Teaching and diving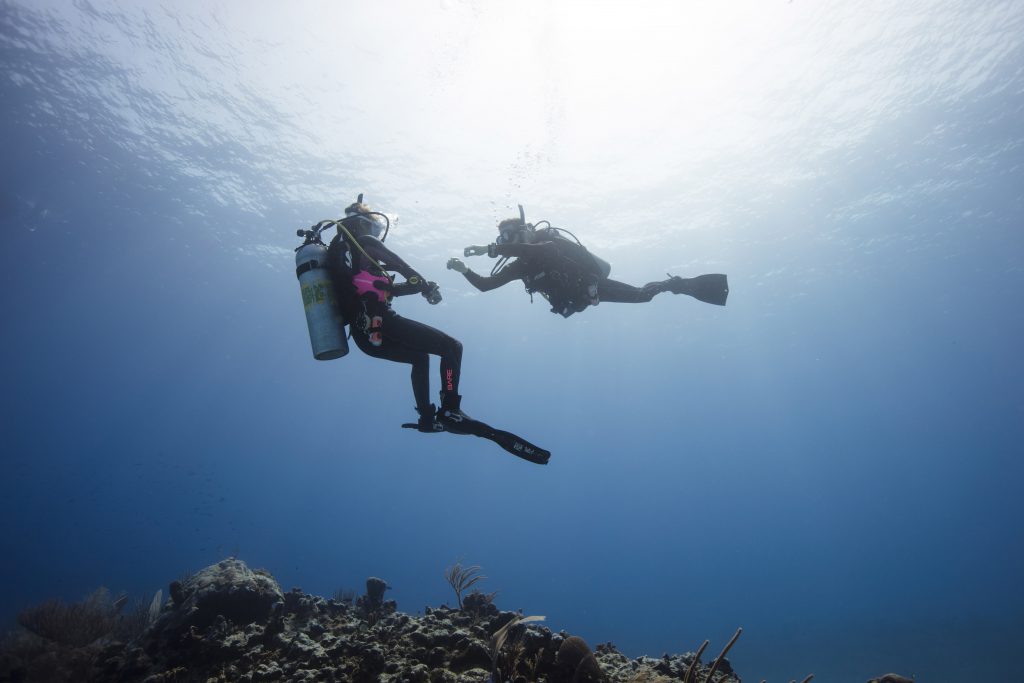 As a PADI Divemaster, you might assist on a PADI Open Water Diver course one day, and PADI Discover Scuba Diving sessions on another. Under supervision of the PADI Instructor, you'll:
Keep an eye on students throughout the day
Help demonstrate, and refine students' skills
Look after the group if the Instructor needs to ascend with someone
Accompany PADI Open Water Diver students on surface swims, navigation exercises, or tours for dives 2, 3 and 4
Assist during PADI Discover Scuba Diving experiences
Take PADI Discover Scuba Diving participants on additional dives
Accompany certified divers on Adventure or Specialty dives
Make sure students are safe and happy!
You'll also be qualified to conduct some courses without a PADI Instructor (such as PADI ReActivate™, PADI Discover Local Diving, and PADI Skin Diver), as well as guiding certified divers around local dive sites.
With further training, you can teach even more. This includes the PADI Discover Scuba Diving Leader Internship (so you can conduct PADI Discover Scuba Diving pool or confined water sessions independently), and instructor courses for PADI Digital Underwater Photographer, PADI Emergency Oxygen Provider, and Emergency First Response. And other specialty courses which do not include dives.
As a PADI Professional, you'll have access to the PADI Instructor Manual which details what you can do, and the standards to follow.
Back on land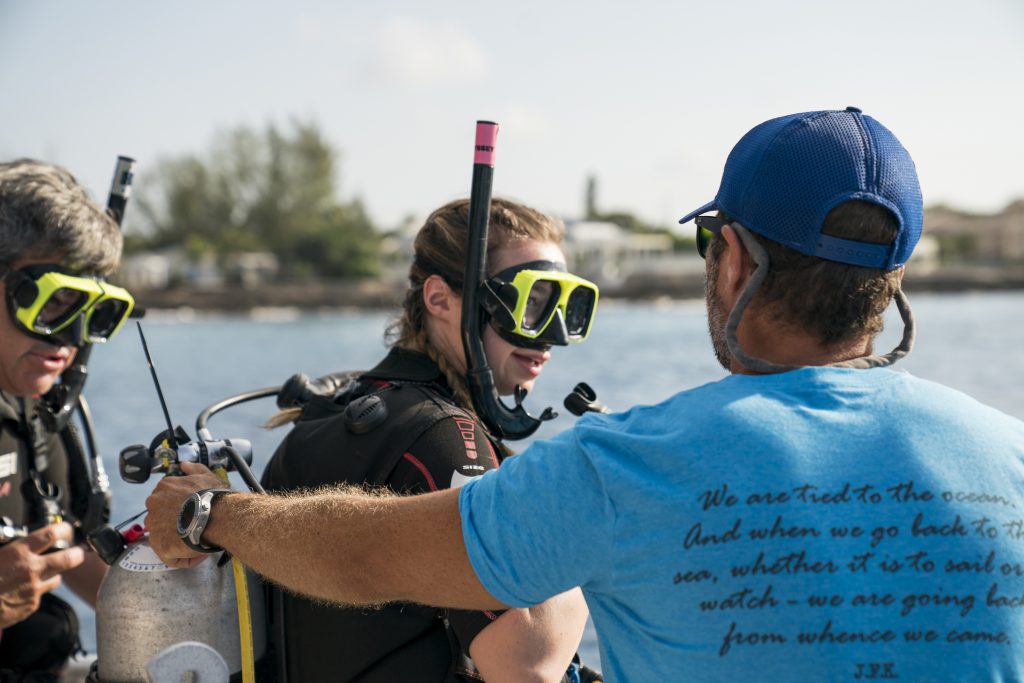 The work of a PADI Divemaster doesn't stop at the reef! An early start begins with preparing boats, safety equipment and scuba gear, before greeting customers and assisting with their paperwork and questions.
You'll be hands-on with dive logistics, preparing classrooms, pools, and dive sites, and updating plans around weather or attendance. On-site, you'll give briefings to divers about local facilities and emergency procedures, and what to expect underwater, like navigation, hazards, and marine life.
In between dives is a good time to oversee the shop, catch-up with office admin, or post social media updates, and if you've got the skills and a good save-a-dive kit, you'll inevitably be helping customers with broken or forgotten equipment so they don't miss out on dives.
Before the day's over, you'll check that cylinders are filled, gear's been rinsed, and plans are ready for the next day's diving — before joining colleagues and guests for the after-dive social!
Of course, ask any PADI Divemaster and they'll say there's no 'typical day' — and that's what makes the job so rewarding. See for yourself — start your PADI Divemaster adventure today!