If you're searching for a tropical destination that not only offers incredible diving but also plenty of exciting topside activities, then the island of Koh Tao might just be for you! Located in the Gulf of Thailand, Koh Tao is known as Thailand's most popular tourist spot and for good reason. With endless amounts of activities that are sure to whet any traveler's appetite, delicious food, picturesque landscapes and a boisterous island vibe, there's no surprise why travelers flock to Koh Tao (and never want to leave).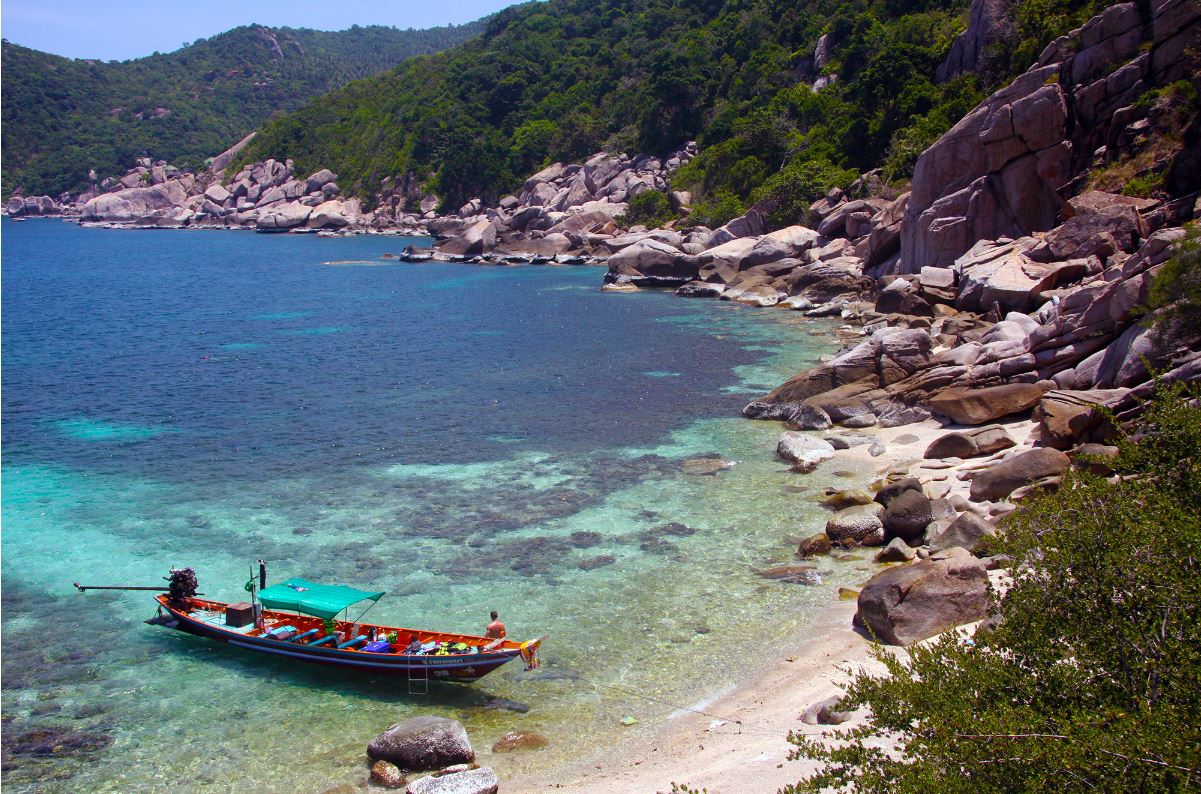 About Koh Tao
Koh Tao, meaning "Turtle Island" was named not only because the waters around the island offer a natural breeding ground for turtles, but also because when first sighted from open seas, the shape of the island resembles the silhouette of a turtle.
Not only has Koh Tao become increasingly popular with backpackers, but it's now also attracting families in search of getting scuba certified whilst enjoying the islands relaxed lifestyle and white-sand beaches. For the past few years Koh Tao's traveler demographics have seen an increase in the age of visitors, with many past visitors now returning with their families.
So what makes the island of Koh Tao so attractive? Is it the beautiful nature that the island offers below the surface with its rich and diverse marine life? Or maybe it's simply enjoying the stunning beaches and landscape throughout the island? Keep reading to find out!
Incredible Food For All Appetites
With a vast amount of PADI Dive Shops on Koh Tao offering scuba courses in a wide variety of languages, the island is always attracting new tourists from different countries. To cater to the array of international travelers coming to the island, Koh Tao has a variety of restaurants to accommodate the needs of their visitors. In just a few days you could taste delicious food from cuisines from all over the world. The Gallery Restaurant, offers authentic Thai food and a good selection of wines. While the Lung Pae Restaurant, situated on a hillside with great sea views, is famous for its great value steak as well as its good selection of authentic Thai food (try the red curry with duck). Breeze restaurant located on Mae Haad Beach offers a large and tasty selection of western food, they are also open for breakfast. Fizz Beach lounge in the middle of Sairee Beach is a great place to enjoy Koh Tao's famous sunsets whilst sipping on a cocktail. Fizz Beach Lounge also has a good selection of Western food. The God Father Italian Restaurant serves fresh homemade pasta's, thin crust pizza's and other traditional Italian food. Another must-visit restaurant is Darawan Barracuda which is known for its fresh seafood and beautiful surroundings. If you're more interested in enjoying Koh Tao's exciting nightlife, there are no shortage of bars on the beach or nearby where people hangout, socialize and meet friends from all over the world.
Breathtaking Diving
Whether you are new to diving or a seasoned pro, Koh Tao will not disappoint. The waters around Koh Tao are clear and offer great diving conditions pretty much all year round. For years now, Koh Tao has been frequented by whale sharks who are starting to call this beautiful place home. It has even become common for new PADI Divers to meet whale sharks during their Open Water training dives! Dive sites on Koh Tao are the perfect playground for underwater photographers and macro lovers with there always being plenty to look at underwater. Reef sharks and turtles are commonly spotted by snorkelers and swimmers as they float around the island. Some of Koh Tao's most famous dive sites include Chumphon Pinnacle, HTMS Sattakut Wreck, South-West Pinnacle, White Rock and Shark Island.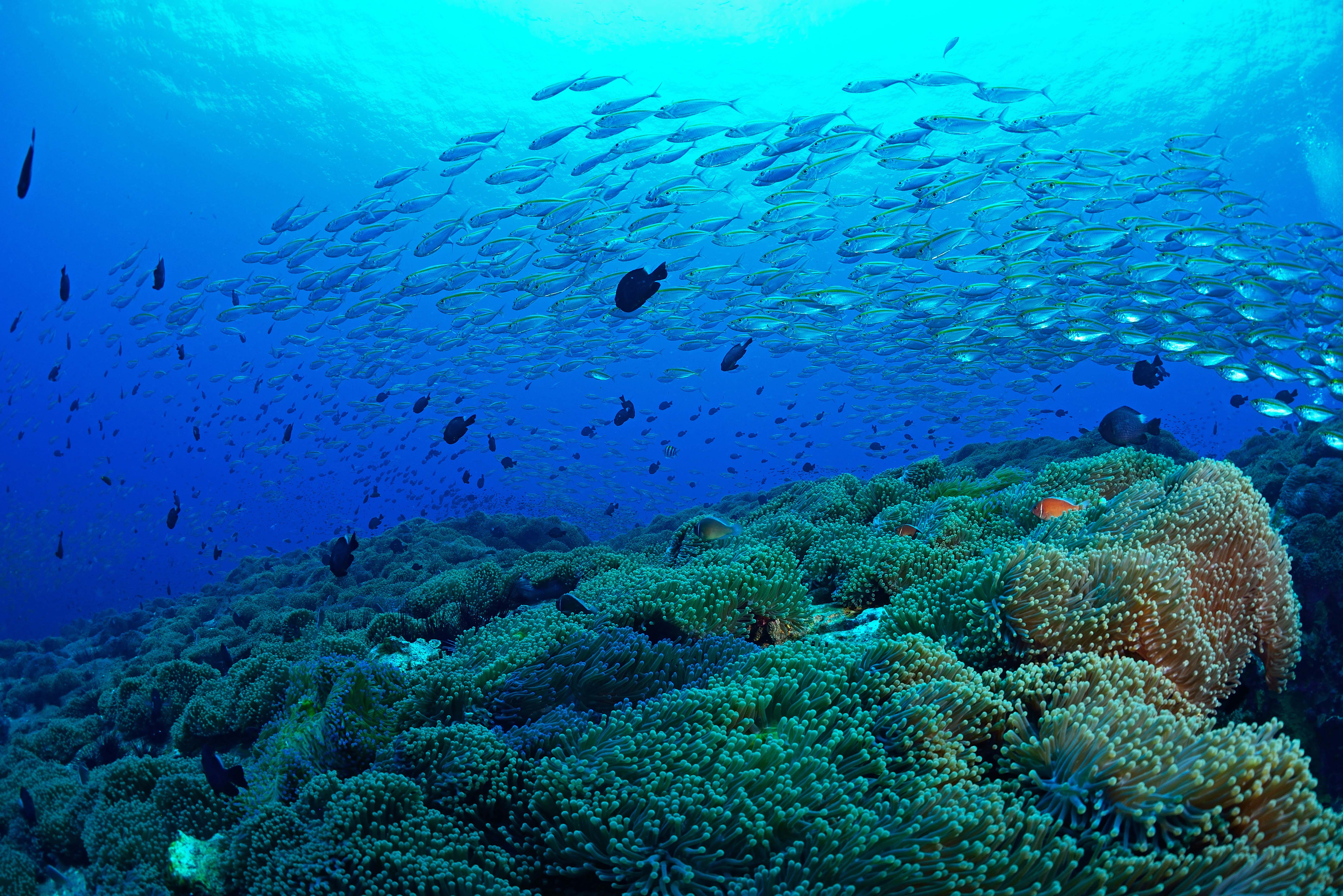 Exciting Outdoor Activities
If you're asking yourself 'what else is there to do while visiting in Koh Tao?' we have you covered! There are many adventurous and entertaining outdoor activities that you can take while visiting the island. Some of which include:
Muay Thai – Thai Boxing
Muay Thai is a sport that is very popular in Thailand and also here on Koh Tao. If you're interested in learning or practicing your skills, there are some great training facilities available. Island Muay Thai and Monsoon Gym are both staffed with qualified Muay Thai trainers that have been working in their area of expertise for many years. Each month, the Thai Nationals for Muay Thai are also held on the island which visitors are welcome to watch.
Stand Up Paddle (SUP) Board
If you've always wanted to try and master your stand up paddle board skills then Koh Tao is the perfect place for you. You can easily rent a SUP on Sairee Beach or Chalok Beach and the islands stable climate year round and calm ocean surface, make the conditions perfect for any beginner. Enjoy a paddle along Sairee Beach or if you have enough energy, you can make your way to Nang Yuan Islands – the Nang Yuan Islands are famous for their white sand banks that connect the three islands.
Yoga
Need an activity to help relax you after an exhilarating dive or mountain trek? There are many professional yoga studios, like Ocean Sound Yoga, on the island that will help you find inner peace while helping you recuperate for another day packed with activities. If you're wanting even more of a challenge, why not combine yoga with a stand up paddle board experience?
Spas and Massage Salons
If you're wanting to relax even more and enjoy a day of pampering, then make sure you visit one of Koh Tao's many spas and massage salons. There is nothing better than relaxing with a nice massage while the sun goes down. One of Koh Tao's most beautiful spas, Jamahkiri, is located in the South of the Island. If you're wanting the ultimate relaxing experience, why not spend the whole day at Jamahkiri and experience their full treatment which involves relaxing by their swimming pool surrounded by incredible views!
Rock Climbing
Koh Tao has a unique landscape, mostly limestone rocks and cliffs, making the island a unique paradise for rock climbing. There are many climbing routes on the island for the novice climber, so without any prior rock climbing experience you will be able to have a fantastic experience. Once you have reached the top, you will be rewarded with the spectacular scenery that Koh Tao has to offer.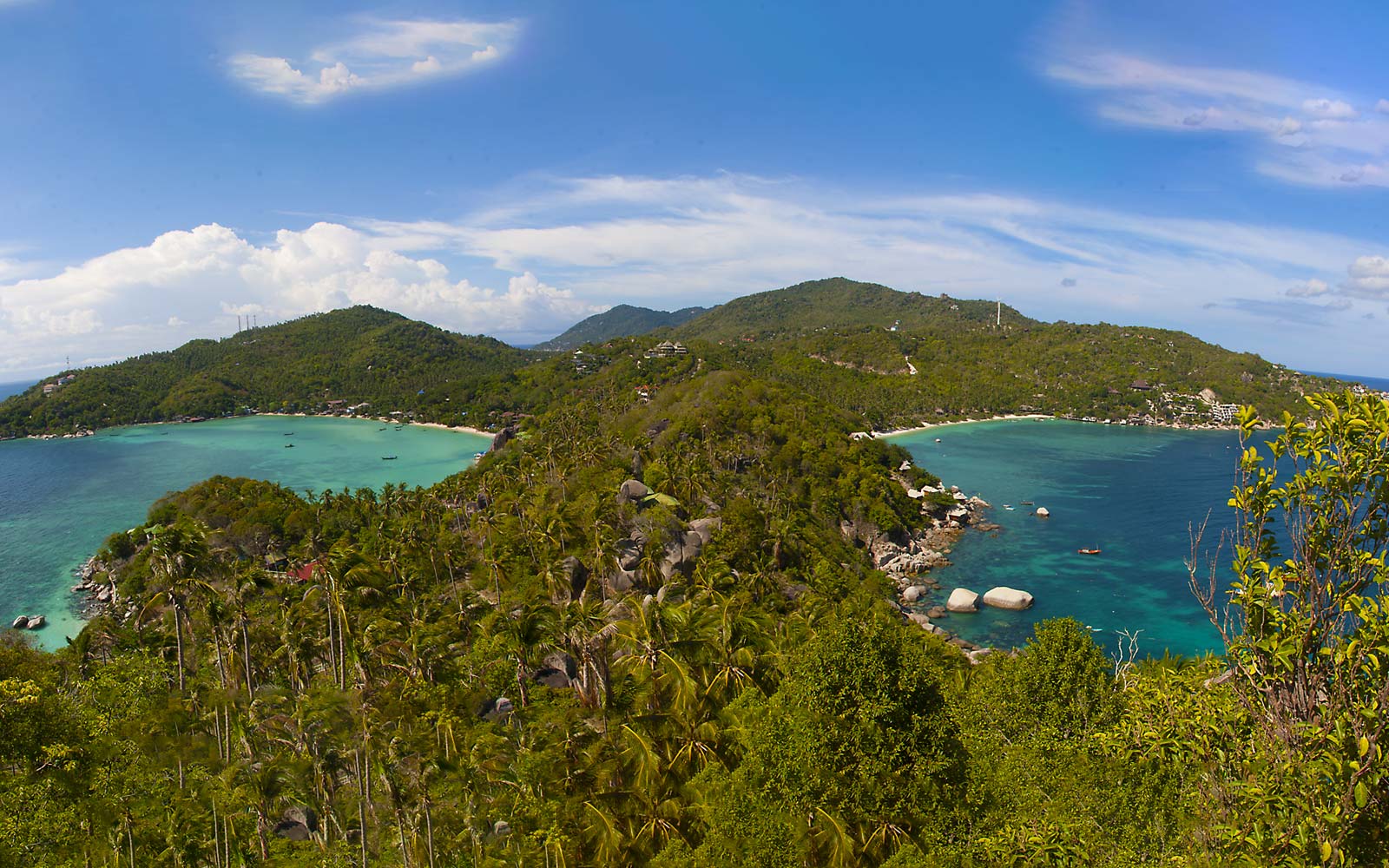 Trekking and Hiking
Koh Taos many trekking and hiking trails will allow you to escape and absorb the topside beauty of the island. If you're searching for an easier trek along the seaside then try the track from Mae Haad and Sensi Paradise Resort to Sai Nuan Beach. Walking along the rocks by the seaside will be sure to take your breath away before you arrive to one of the most secluded beaches of Koh Tao.
Here are three other notable hiking routes on Koh Tao:
Sairee – Tanote (4.6 km/2.85 miles in length – approximately 3 hours)
Highlights: Passing through one of the two most beautiful viewpoints on the island.
Laem Thian — Mao Bay (2.8 km/1.73 miles in length – approximately 1 hour and 15 minutes)
Highlights: There is always a chance to spot a rare tropical bird in the trees along the trail or see one of the resident monitor lizards.
Mae Haad – Sai Nuan – Chalok (Simple Coastline Walk)
Highlights: This is a fairly simple walking route that takes you from the southwest coast of Koh Tao to the south of Koh Tao. You will cross seven beaches, each of which are only 500 to 700 meters/0.31 to 0.43 miles from the next one.
So what are you waiting for? Pack your bags, locate a PADI Dive Shop and book your trip to Koh Tao!