The movement to ban plastic bags is quickly gaining ground, with California, Oregon and Hawaii banning them statewide, and the island of Bali following suit. But it's not spreading fast enough.
Here's how to get your city or state to join in.
Step One: Education
The fight against plastic bags begins with knowledge about their negative impact. Organizations including Heal the Bay are sharing facts to help empower environmentalists to launch more bag bans. One such finding: "It's estimated that there will be more plastic by mass than fish in the world's oceans by 2050."
Furthermore, plastics break down but never fully leave our waters. The smallest units they break down into are known as microplastics—and these are impossible to remove. According to Change.org:
"We are now finding microplastics everywhere they shouldn't be: our drinking water, seafood, table salt, and even in our soil. Exposure to plastics and associated toxins has been linked to cancers, birth defects, impaired immunity, endocrine disruption, and other serious health issues."
Take the Project AWARE pledge to say "No" to single use plastics.
Step Two: Get Locals Involved
Your local politicians won't be inspired to act unless the general community is behind a single-use plastics ban. One way to help spread the idea is to host a screening of the documentary "Bag It," about worldwide plastic use, or "Message in the Waves," about how plastic is affecting Hawaii and other environments. Invite your friends, neighbors and others in the community. If possible, try to see if you can host the screening at a local coffee shop, garden or other public space. Signage, notices in newsletters and social media shares all help spread the word also. For more ideas, check out meetings of organizations such as Surfrider Foundation where discussions include ways to get locals involved.
Check out this list of alternatives to everyday plastic use.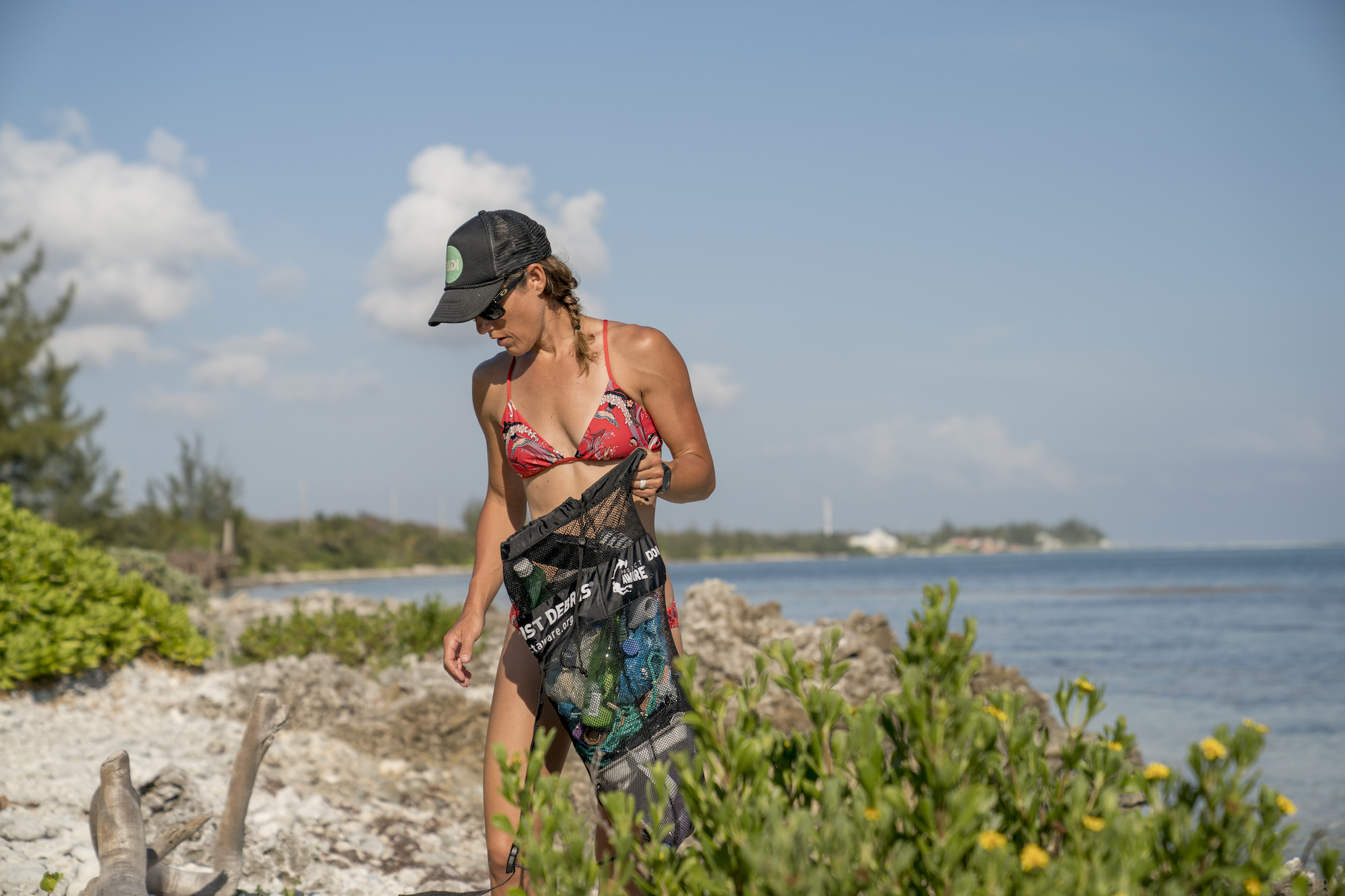 Step Three: Find Out Who Is Currently Fighting the Fight in Your State
Check with The Clean Seas Coalition to see who, if anyone, is already tackling the issue in your area so you can join forces.
Step Four: Read Up on Successful Ordinances
Check out the laws passed in Marin County, Manhattan Beach and San Francisco, or the Plastic Bag Ban in Portland, Oregon.
Step Five: Write Letters
Write letters to local business owners, asking them to stop the use of single-use plastic bags. Even one letter can make a difference. With enough businesses on board, the tide will start to change—public opinion may shift, which will lead to greater change.
Step Six: Contact Your Representatives
Reach out to your mayor, city council members and state representatives to ask for support for bag ordinances. After you've voiced your opinions and concerns, share contact info and results with friends and community members, and ask them to do the same. To reach a wider audience, you can start a free petition at Change.org.
Looking for more products that support the health of our ocean planet? Check out these awesome PADI Loves items hand selected with the ocean in mind.