Most scuba divers feel that diving the underwater world isn't really a right, but rather a wonderful privilege. Our oceans are made up of hundreds of intricately linked, fragile ecosystems all facing numerous, alarming threats. In light of this, it is no surprise that managing coastal environments in an island nation of over 7,000 islands is no simple task. One of the biggest hurdles that marine resource managers face in the Philippines is a lack of exposure to the very resources they supervise. Fisheries Technicians and Fish Sanctuary Guards are expected to watch over and protect ecosystems that they've never even seen! Now, with the aid of PADI's Force for Good program, Marine Conservation Philippines is aiming to change just that. The idea is that teaching scuba diving to the stewards of our underwater world empowers poorer communities to actively tend to their marine resources, while also providing food security and jobs in tourism.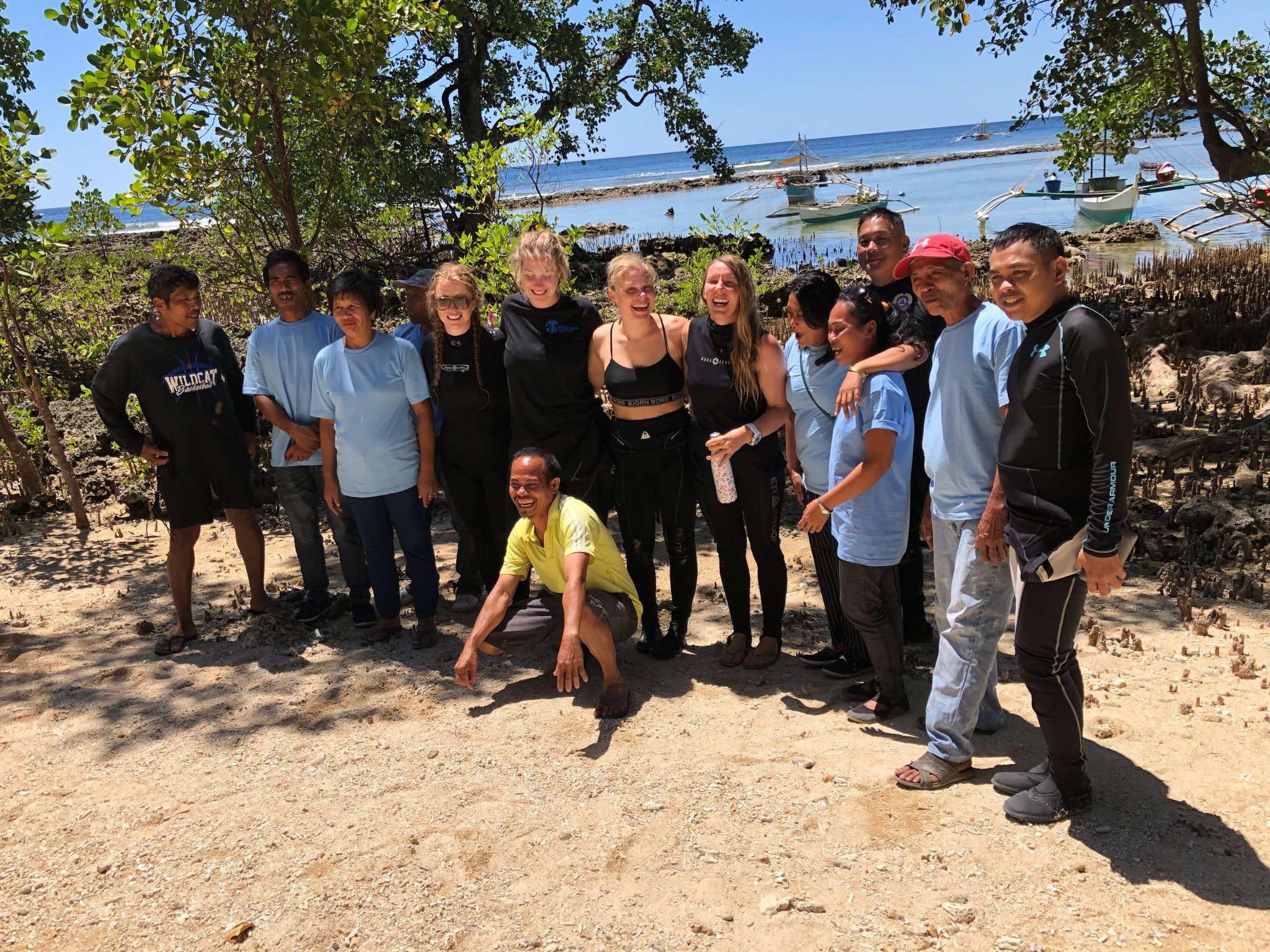 What is Marine Conservation Philippines?
Nestled right in the heart of the coral triangle, in the center of the center of biodiversity, Marine Conservation Philippines (MCP) is a Non-Governmental Organisation working with local communities to help manage coastal resources for future generations. By training local and international volunteers from all over the world in conservation and scuba diving, MCP enables environmental efforts ranging from improving fish sanctuary effectiveness and removing ghost nets from fragile coral reefs to teaching local school children to replant lost mangrove forests (just to name a few activities).
What Are They Doing to Protect Local Philippine Reefs?
In early March this year, MCP trained the first batch of six government officials from the Coastal Resource Management Offices of two municipalities as PADI Open Water Divers. Their job titles range from Fish Sanctuary Guard and Fisheries Technician to Municipal Engineer and their new tasks involve important duties like mapping and patrolling fish sanctuaries and capturing illegal fishers. Now they are able to dive, they can see what they are working so hard to protect. They can keep an eye out for worrying changes on their reefs like anchor damage or coral bleaching and they will be able to tell if their sanctuaries are working protecting different fish species.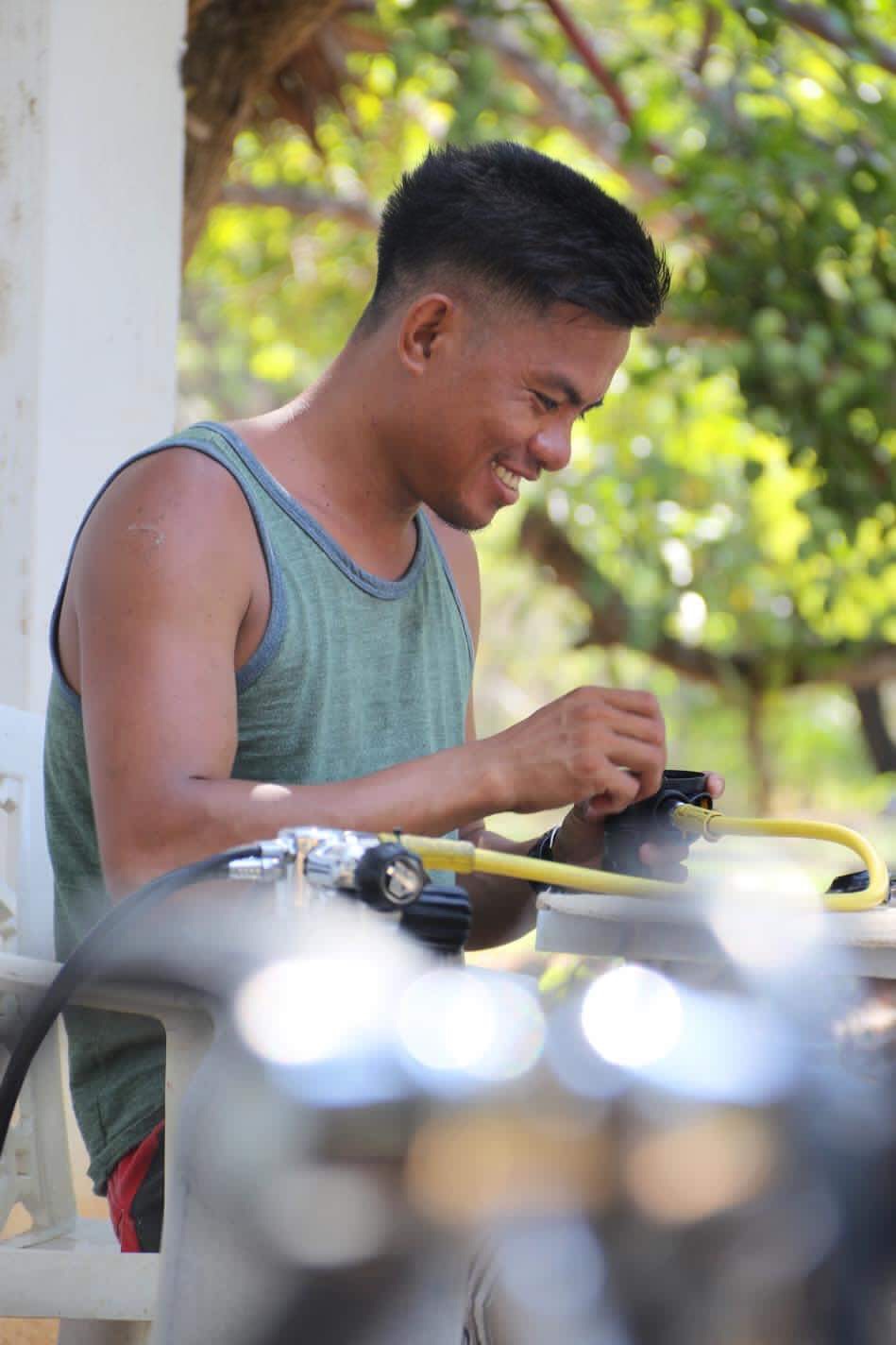 Right now, these same officials are back at Marine Conservation Philippines finishing their PADI Advanced Open Water Diver courses. Bright wide smiles tell a clear story, and the team is happy and proud in how their confidence and diving ability is increasing. In fact their underwater skills are obvious to onlooking recreational divers swimming past, as professed by some impressed tourists in the surface intervals between dives.
Senior PADI Instructor Aoibheann explains: Scientific diving often requires divers to be very close to the reef to look under ledges and to be sure not to miss any of the cryptic animals we collect data on. So really, no matter whether on a PADI Open Water Diver course or the PADI Instructor Development course, students here simply have to learn advanced finning techniques, trim and buoyancy control.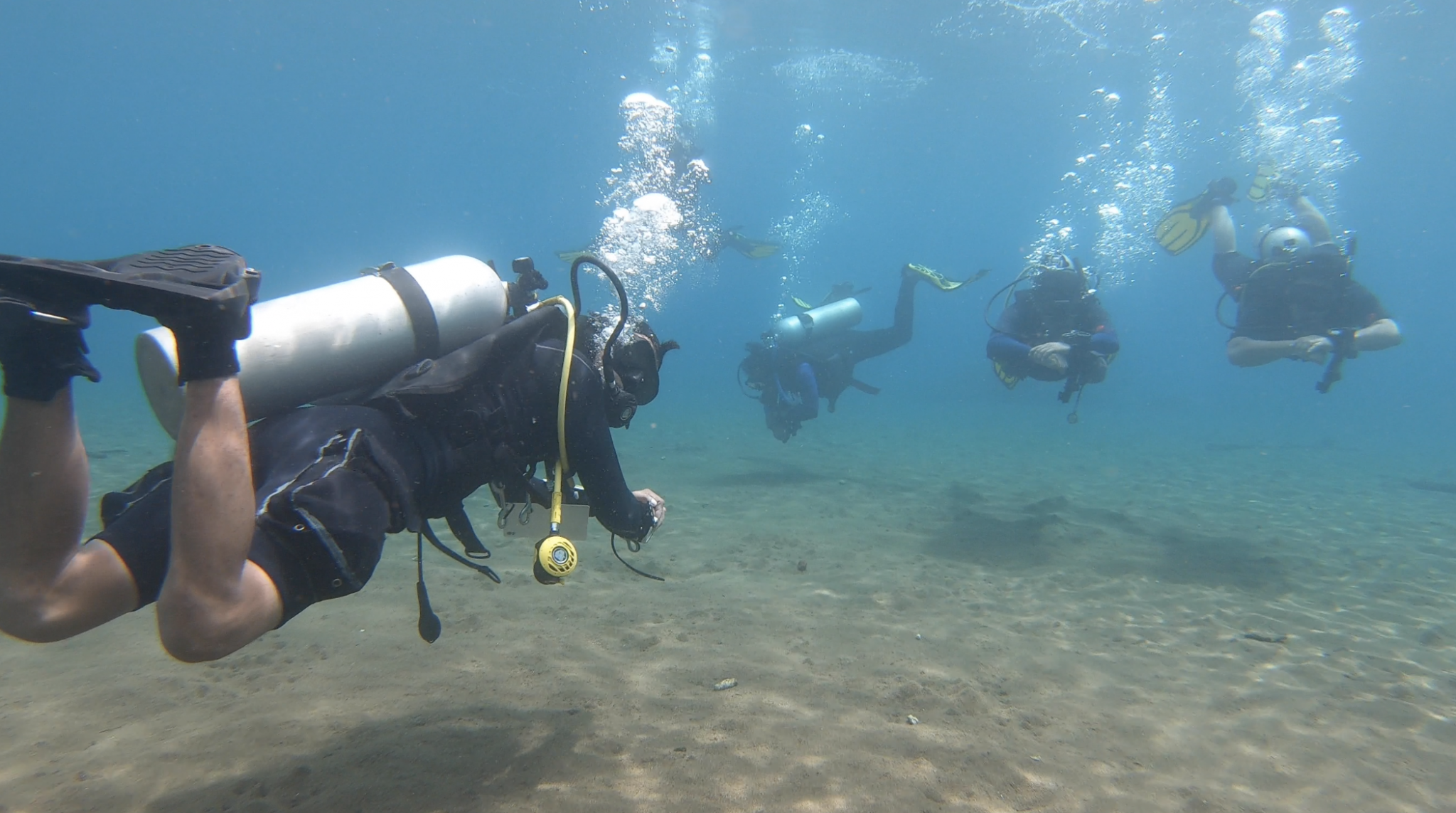 While their initial PADI qualifications afforded opportunity to explore the underwater world for the very first time; The first batch of divers explain they feel a lot more confident now after their Advanced Open Water Diver course. When asked what they found the most fun, they all agreed that being taught back finning, helicopter turns and frog kicking were at the top of a very long list.
What's Next?
Taking time to step out of the training for a second, conservation officer Charlie Wiseman emphasizes that the PADI courses essentially serve as initial building blocks. Now, the next much bigger step, is to train the team to use these enhanced diving skills to conduct detailed underwater surveys of local coral reefs. The information gathered during these surveys will then be relayed to local communities and governments so that they can better understand their coral reefs, the specific threats they may be facing and how these can be managed.
Over the next few months MCP will teach the team how to track the health of their own coral reefs and the fish populations in their sanctuaries. Without being taught how to scuba dive, such resource monitoring would never have been possible, and the team look forward to the challenges ahead and express gratitude for the helping hand of PADI's Force for Good program.
Before heading out on their last dive of the day, and with big smiles, the new team of divers explain that they were already able to apply the skills they've learnt during September's International Coastal Clean-up, where they led their Municipalities' first ever underwater clean-up dives!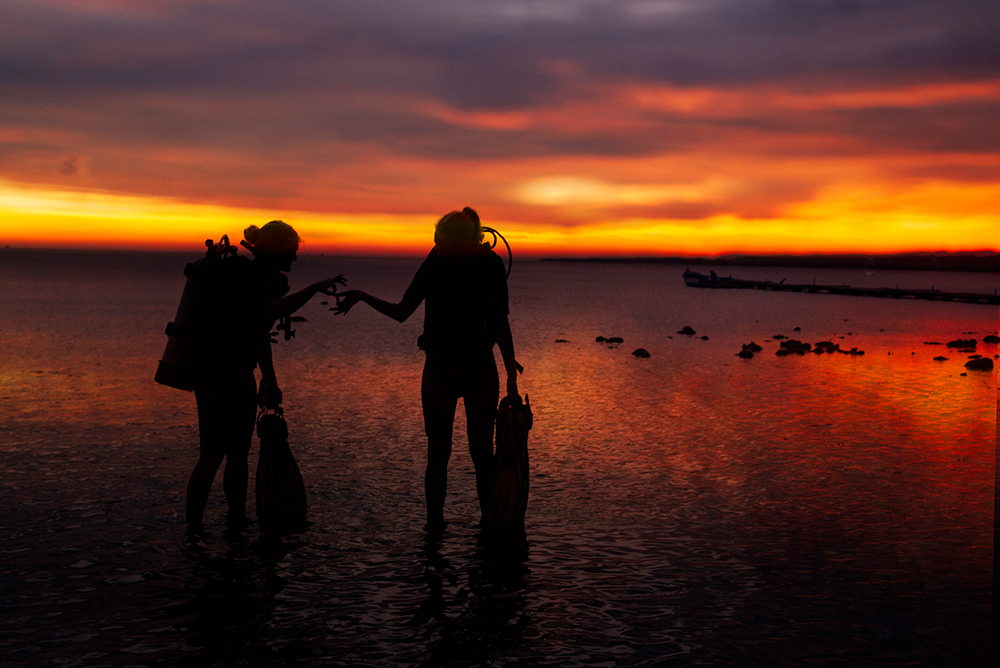 Find out more information on Marine Conservation Philippines and become a PADI Open Water Diver today!