As the Northern Hemisphere heads into the depths of winter, several scuba diving seasons are just beginning around the Equator. In particular, the Galapagos Islands and the Similan Islands in Thailand are in their prime months. Additionally, several fascinating marine life spectacles will occur during the eleventh month, including humpback whale mating rituals and parrotfish spawning. It's an exciting month around the world, so let's dive into the top 5 scuba diving destinations in November.
---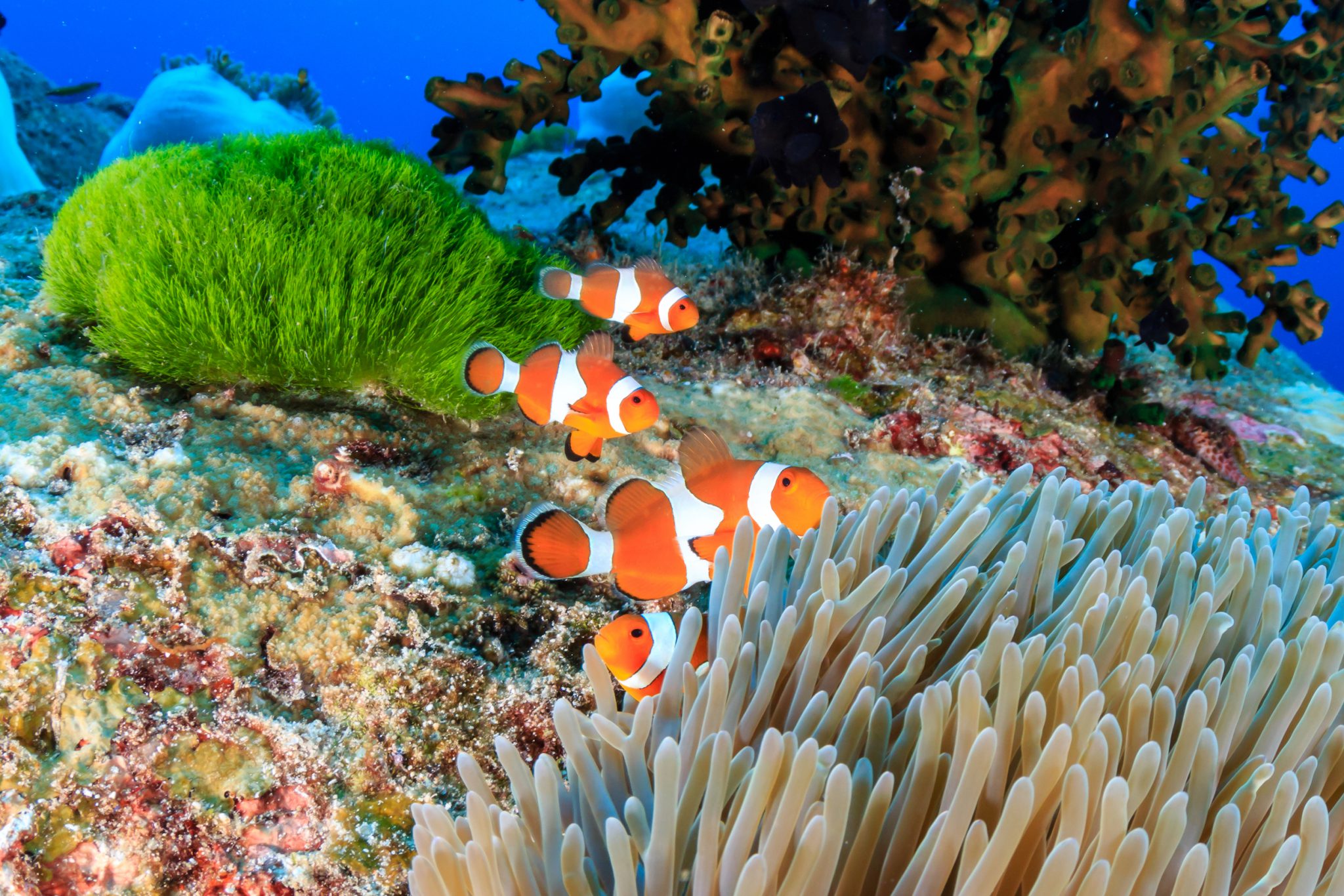 1. Similan Islands, Thailand
Thanks to a limited season, the Similan Islands offer some of the best liveaboard dive sites in the world. The best (and only) time to access these Thai islands is from November until April when the water is calm and the weather is generally clear.
Two advantages of diving this time of year are the frequent plankton blooms and the abundant presence of cleaner wrasse. These attract manta rays and whale sharks as well as black and white-tipped reef sharks to sites like Koh Bon and Richelieu Rock. Despite the blooms, visibility remains high at an average of 82-92 ft. (25-30 m).
In addition, the islands and rocky outcrops in these waters are home to some of the most fascinating marine life in Thailand, including anemone fish, boxfish and parrotfish.
If you're ready to explore Thailand by liveaboard, head to the Andaman Sea in November before the area becomes overly busy and season-opening deals are still available. In fact, you'll find the most budget-friendly liveaboards in the world here.
Editor's Recommended Liveaboard: MV Bavaria
View All Liveaboards in Thailand
---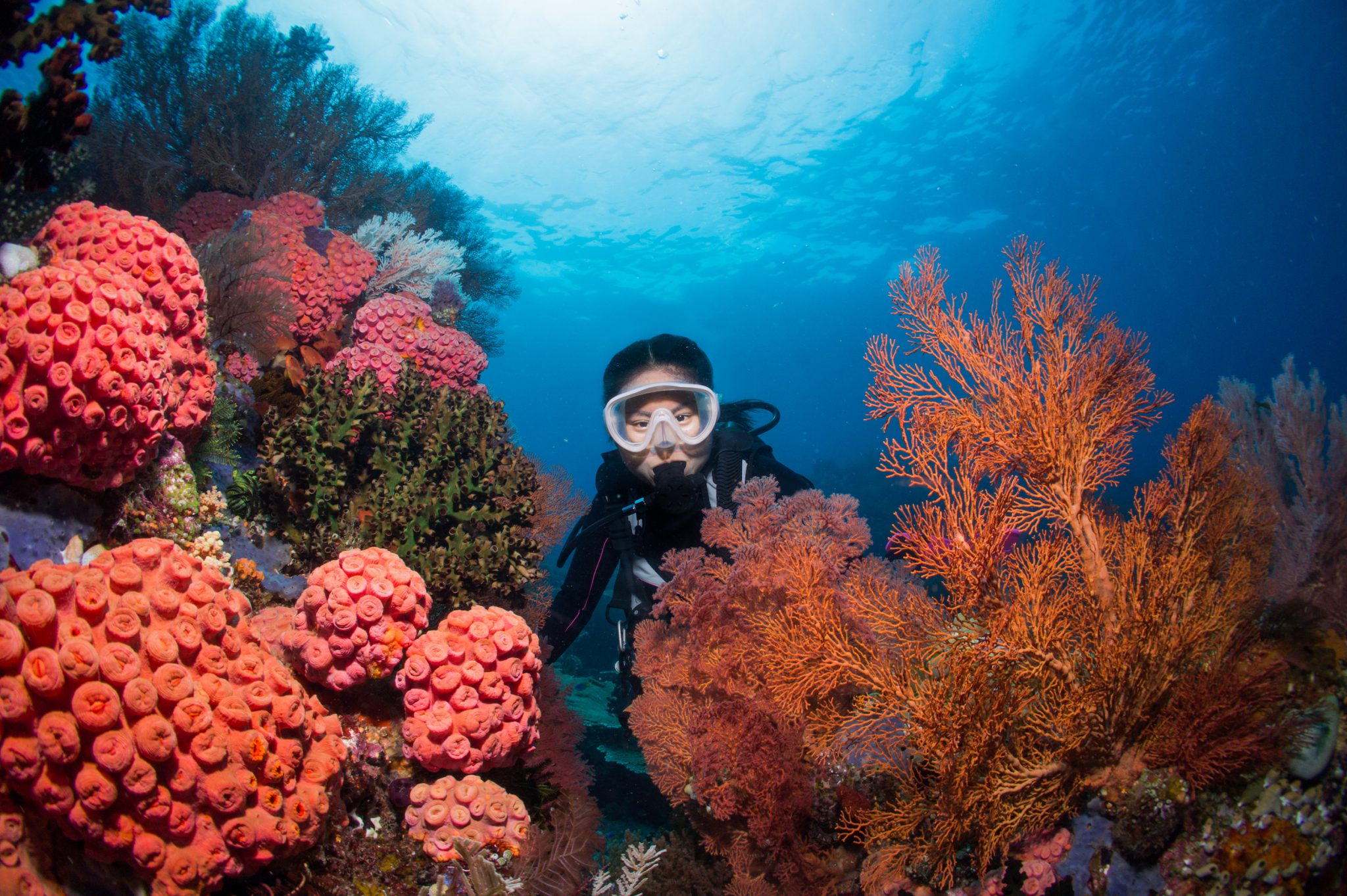 2. Raja Ampat, Indonesia
Raja Ampat has the highest marine biodiversity in the world, making it one of the best areas to explore underwater. In addition to huge schools of fish, the region is well known for its colorful corals and macro critters. Here you might spot any number of rare species, such as wobbegong sharks, epaulette sharks, manta rays, bobtail squid, pygmy seahorses and whale sharks.
As you might guess, one of the best months to travel Raja Ampat is November, but the diving season lasts from October to April. During these months, divers will face fewer rain showers and relatively smooth seas, making for a comfortable holiday. This time of year is also the best time for seeing manta rays in this part of Indonesia.
While it's possible to dive from land, you will see far more of Raja Ampat's 200 dive sites from a liveaboard. For this reason, Indonesia is considered one of the best liveaboard destinations in the world.
Editor's Recommended Liveaboard: KLM Manta Mae
View All Liveaboards in Raja Ampat
---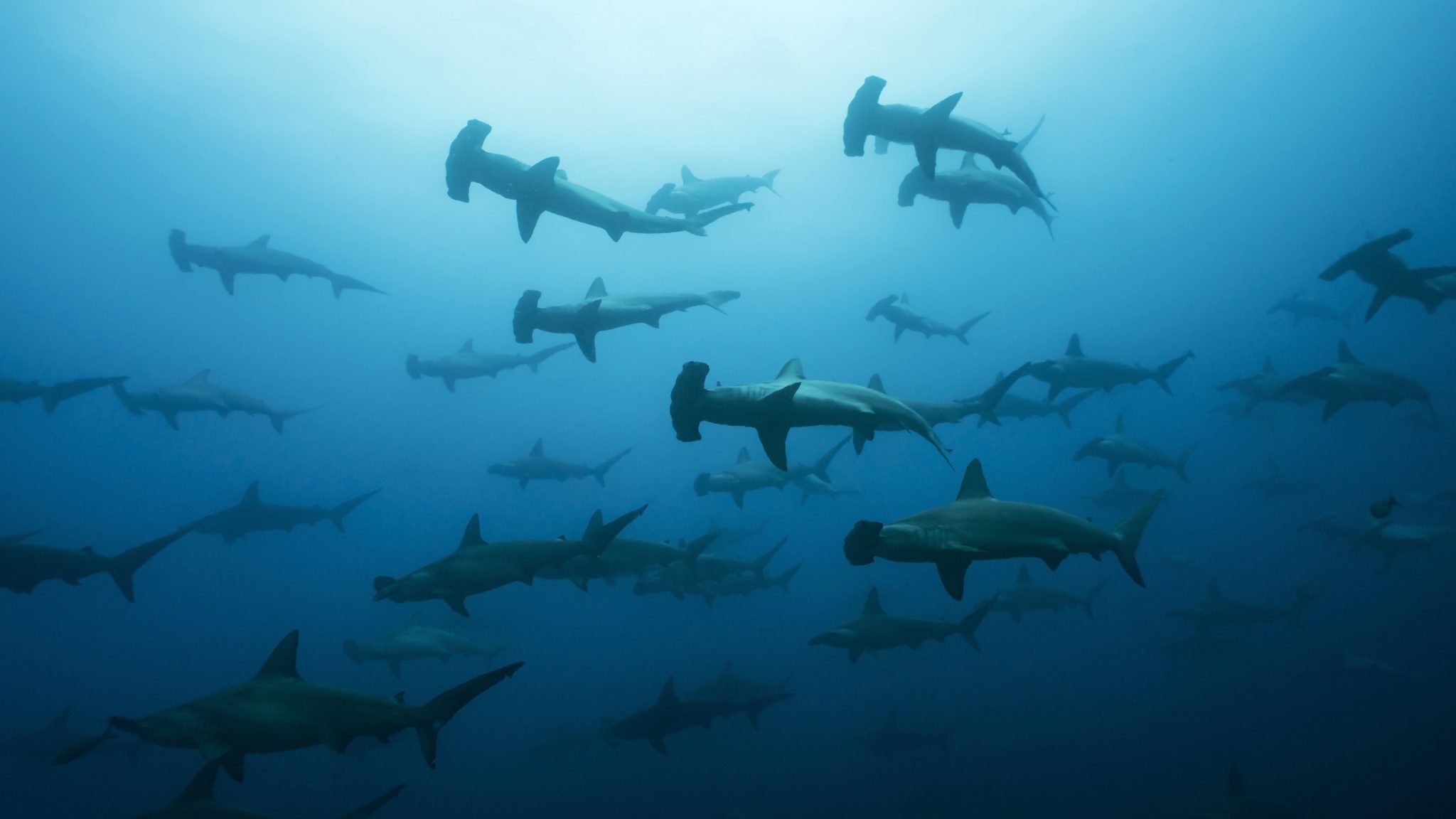 3. Galapagos, Ecuador
Definitely a bucket list destination, November is a great month to dive in the Galapagos Islands. During this month, you might see whale sharks or find mola mola in these diverse waters. Other marine life such as penguins and sea lions is also more active due to colder sea temperatures.
June to December brings the dry season to Ecuador. With that comes colder temperatures above and below the surface. In the water, you'll experience temperatures of 19-23°C with some thermoclines. It might sound cold, but these are perfect conditions for almost all the best dive sites in the Galapagos.
If you're ready to take the liveaboard holiday of your dreams in the Galapagos, November is a great month to consider for your trip.
Editor's Recommended Liveaboard: Galapagos Master
View All Liveaboards in the Galapagos
---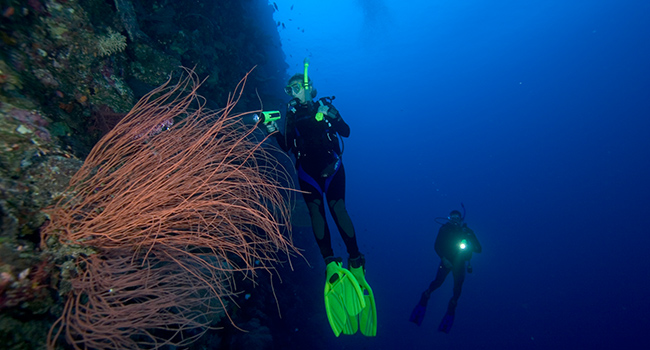 4. Palau
A great all-around diving destination, Palau offers shark diving, wrecks and beautiful soft coral reefs. Heavy currents work to sweep in pelagic species such as manta rays, reef sharks and sea turtles. Coral beds create habitat for large schools of fish and macro species.
While you can dive Palau year round, November is a great time of year. This month falls within the peak season (October to April), and, most importantly, you can see parrotfish spawning for a few weeks of the month. Liveaboards generally feature special itineraries focused around the biological occurrence, so that divers can observe the dozens of parrotfish mating.
Visibility is fantastic, and water temperatures are quite warm at around 81 to 86°F (27 to 30°C). Surface conditions might be slightly rough, but this won't affect diving once under the surface.
To make the most of your liveaboard trip in Palau during November, a liveaboard is highly recommended. That way you can see all the best sites in one trip and enjoy the "eat, sleep, dive" vacation of your dreams.
Editor's Recommended Liveaboard: Ocean Hunter III
---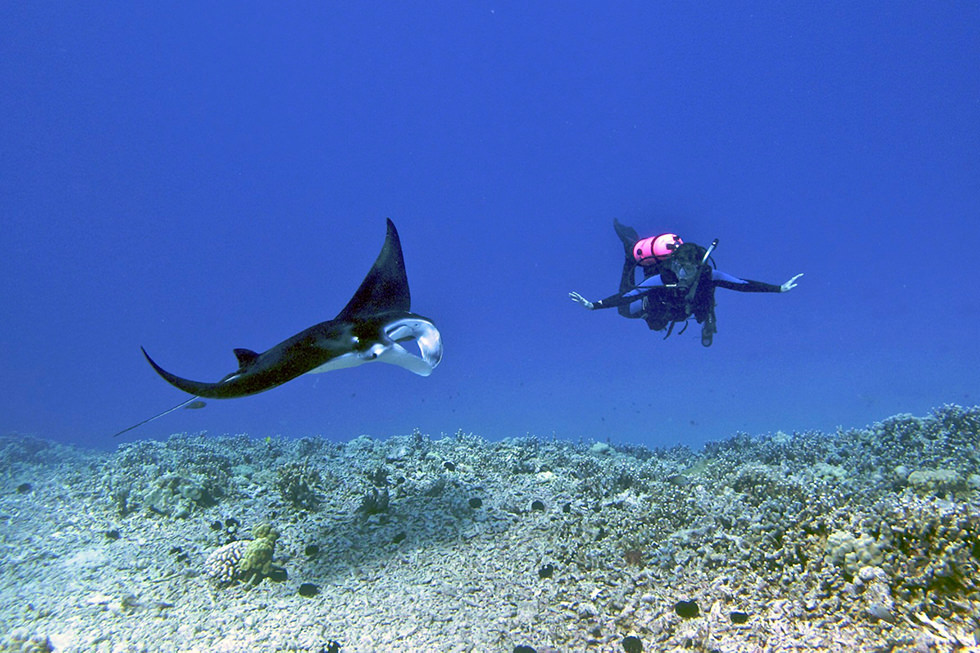 5. Hawaii, USA
Hawaii is a fantastic liveaboard diving destination year-round. Whether you want to experience warmer temperatures during the cold winter or take advantage of great airfares during the summer months, you'll always find something interesting beneath the surface near this archipelago. It is, after all, one of the best liveaboard destinations in the world.
While we would recommend visiting the paradise of Hawaii during any month, this state is especially enchanting in November when the humpback whales begin to arrive. You cannot swim with the whales due to the protection of their waters, but you will surely see these gentle giants splashing around in order to impress potential mates. The humpbacks are in the area from November until March.
In addition to humpbacks, a liveaboard journey in Kona will result in some epic, off-the-beaten-path dives. Plankton-rich water attracts loads of large marine life, including whale sharks, sea turtles, sharks and stingrays. Plus, the manta ray night dive is one of the most magnificent manta experiences in the world.
Editor's Recommended Dive Resort: Kamaole Sands
View All Dive Resorts on Hawaii
---