I have been a scuba diver for over 18 years, and while I have had a few short lapses, I have been actively diving since I was certified. While the majority of my dives have been around my home in Subic Bay Philippines, I have dived in a number of different locations worldwide. My annual vacation is centered around diving. Like most divers, I have a list of dream dive sites – basically a bucket list of dives that I want to do. I hope that my list might give you a suggestion or two for your next dive vacation or an entry on your scuba diving bucket list.
---
1. Chuuk (Truk) Lagoon Federated States of Micronesia.
The majority of my dives are on wrecks, sometimes penetration dives but mostly just exterior diving. I am currently researching two wrecks, trying to identify them, and I am searching for three others. So, it is almost embarrassing to still have Chuuk Lagoon on my bucket list. Chuuk Lagoon has one of the largest concentrations of wrecks in the world, including 12 Japanese warships, 32 merchant ships and 249 aircraft at the last count. It is not that they are adding more, but a few planes and even a ship has been recently found hidden under another – all in crystal clear water.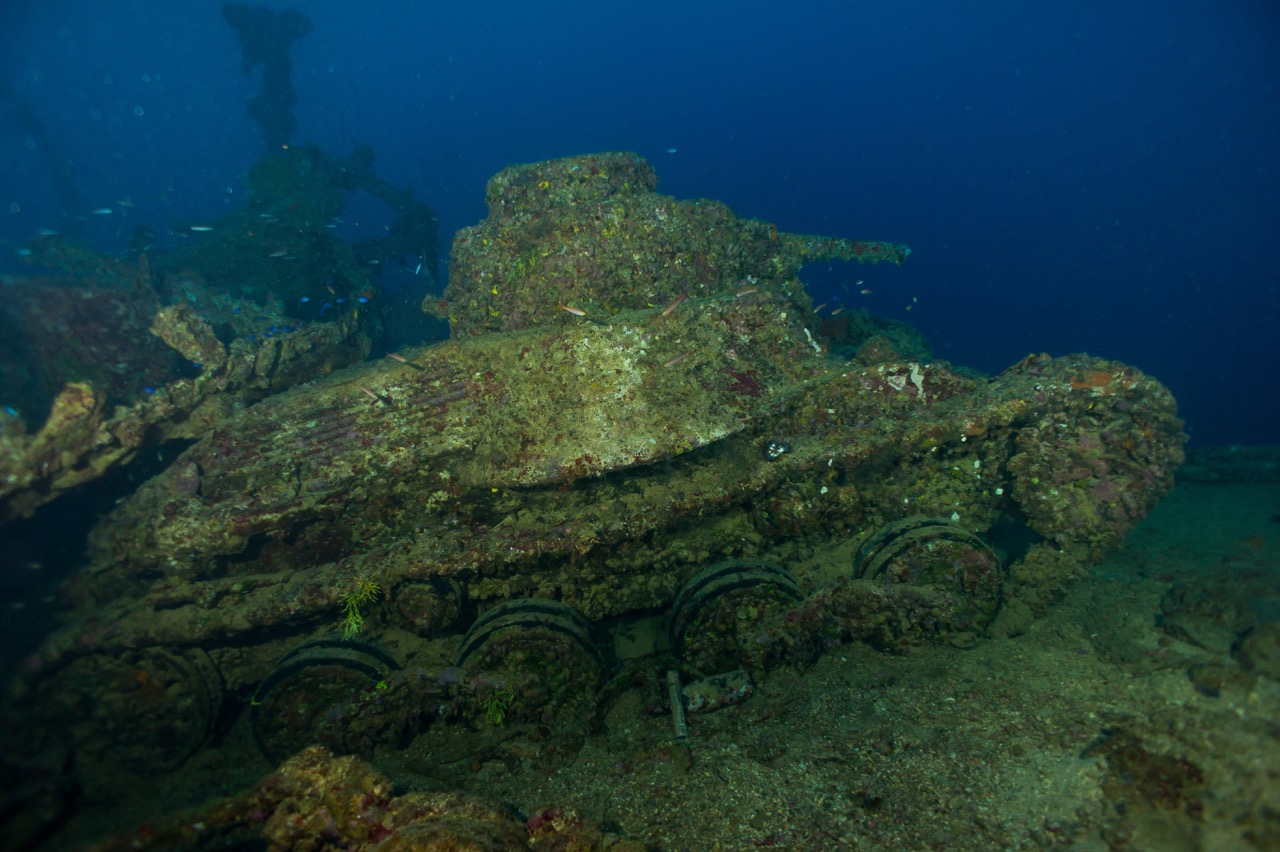 ---
2. Finding a Nautilus in the Great Barrier Reef
I have dived the Great Barrier Reef and really enjoyed my diving. My diving experiences include having been on a liveaboard in the Whitsundays and one along the Ribbon Reefs, including the famous Cod Hole dive site, as well as some dives from resorts. My bucket list item is a liveaboard trip to the Osprey reef to see the rare nautilus. Did you know that Osprey Reef in the Coral Sea is the only place that Nautilus are found within recreational diving range?
---
3. Ningaloo Reef
Ningaloo Commonwealth Marine Reserve (formerly Ningaloo Marine Park) contains one of the largest fringing reefs in the world – it's definitely one of my dream dives! The reef starts about 1,200 km (756 miles) north of the city of Perth, and Red Bluff is at the southern edge of the reef. 300 kilometers (186 miles) north, Exmouth Gulf and the Bundegi Reef are the northernmost portions of Ningaloo Reef. Coral Bay is in the middle, and along with Exmouth, it is one of the major diving destinations on the reef. There are no other major settlements along the reef except these three.
Ningaloo Reef is also a UNESCO World Heritage site, cited for both the reef and its dramatic landscapes. The remoteness of the west coast has protected the pristine nature of the reef. Adding the protection of a marine reserve keeps the commercial fisherman away. The reef attracts a large concentration of whale sharks each year as well as humpback whales and a range of other migratory species.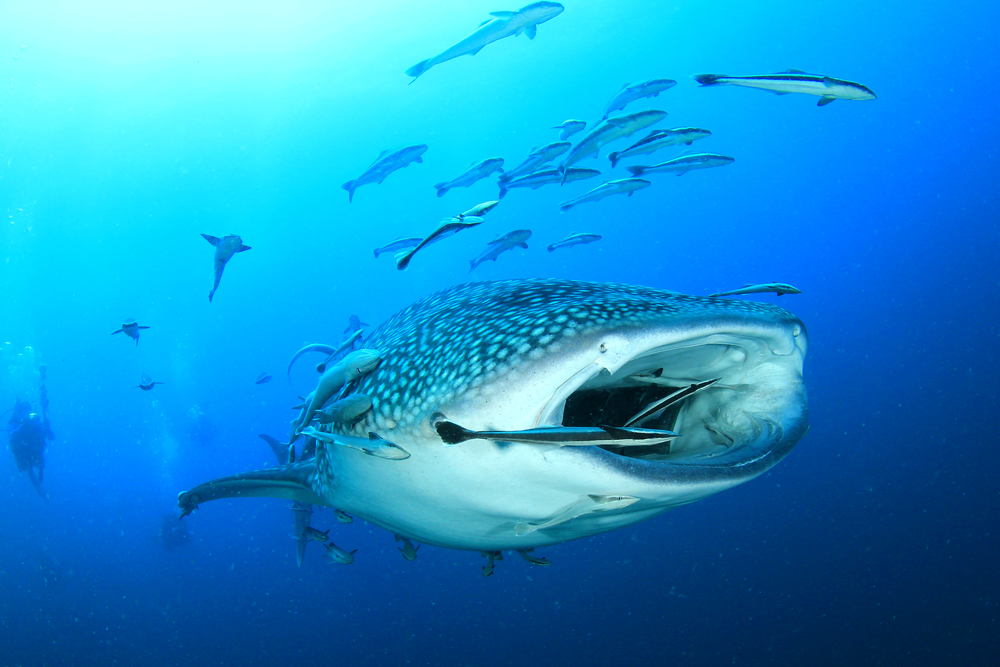 ---
4. MUSA (Museo Subacuático de Arte), Cancun Mexico
While this is a very popular dive site, I have not had the opportunity to dive it yet. There are over 500 statues on the sandy bottom that makes up this underwater art gallery. The museum was designed with the intention of relieving pressure on the natural reefs. It has become one of the most dived and recognized dive sites in the world.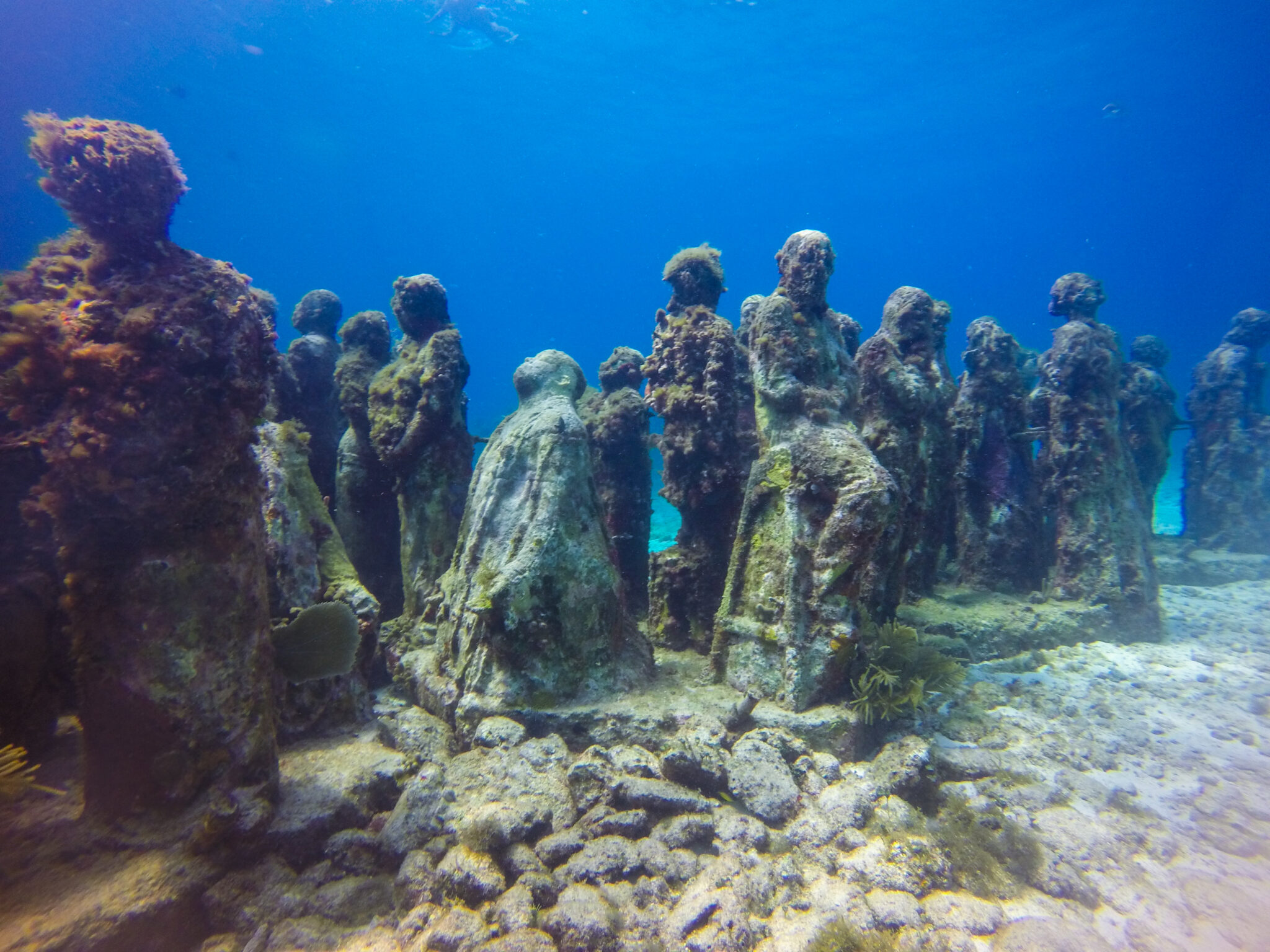 ---
What does your diving bucket list look like? Click the button below to explore diving destinations around the world.
---
This blog was originally written by Charles W Davis and published on the Diviac Magazine.