Hi, we're Linn Vennberg and Mattias Granberg from Ocean Exposure. We were both born and raised in the north of Sweden.
In 2013, after deciding to escape the cold Swedish winter, we went to Thailand on a holiday and took our PADI Open Water and Advanced Open Water diver certifications.
The underwater world amazed us and has since then never left our minds. It didn't take long before Mattias bought his first camera with the intention to share his experiences for others to see and inspire more to discover this wonderful and diverse world. A few years later Linn decided to start taking photographs, too.
What inspired you to pack up your lives and travel around Europe exploring the local dive sites?
The idea for Ocean Exposure and taking a d(r)ive trip around Europe has been on our minds for a long time and has been growing over the years. After diving around the world we got the impression that people don't know much about diving in Europe and what the continent has to offer.
After years of diving here, we know that there is world class diving to be found across Europe, and there are a lot of places that deserve to be highlighted. The idea to do a documentary about our European waters was born and got us to take the leap and leave our comfortable lives at home.
Which dive sites have surprised you so far on your journey?
In Wales we dived at Martin's Haven and we really liked that spot. We expected the diving there to be good, with a variety of marine life, but the abundance of marine life exceeded our expectations! One reason for that may be that it's part of the Skomer Marine Conservation Zone and so fishing, catching marine life and so on, is regulated. We were also lucky to see the spider crab migration which was an impressive sight.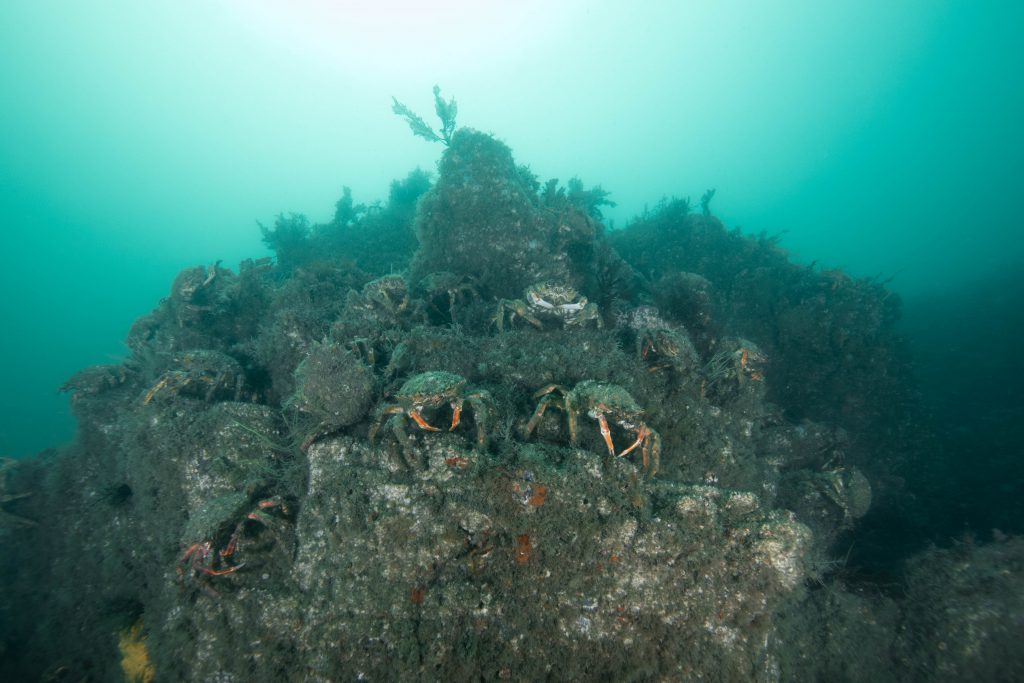 Where are you really looking forward to diving on your trip?
There's so much to look forward to along the way so it's hard to choose. One of the main things we both wanted to experience on this trip was snorkelling with basking sharks. We just did that and it was as amazing as we imagined it.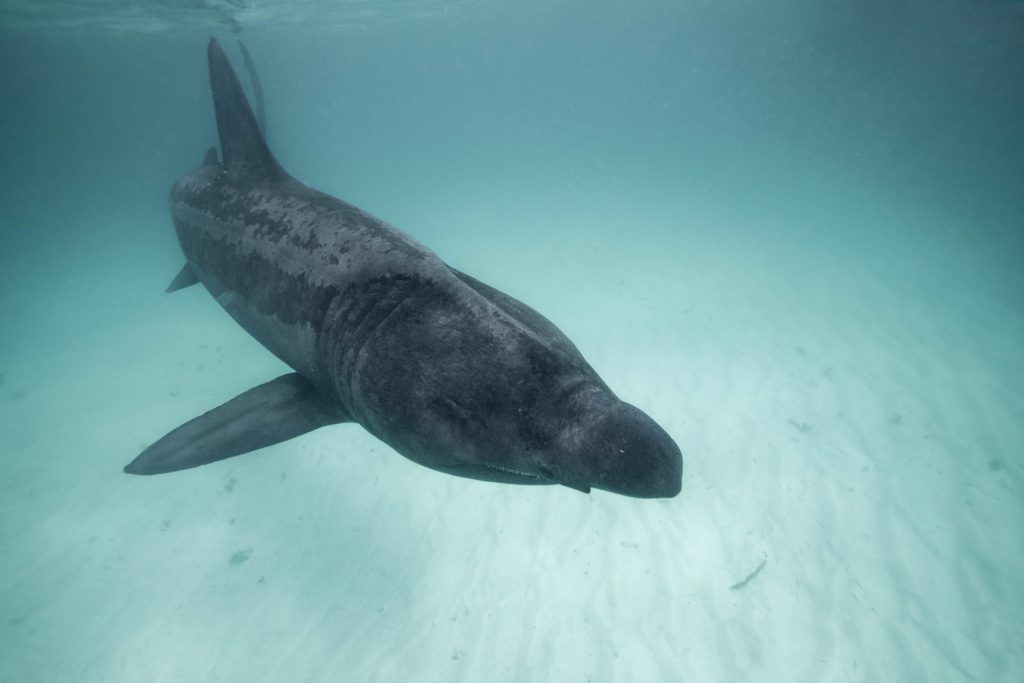 Next up is diving with seals at Farne Islands. It's something we've been keen on doing ever since we started diving so we're really excited about that. We're also looking forward to doing some wreck diving in the Mediterranean.
What are your top tips for divers looking to dive locally this year?
You may not be able to dive with mantas locally but we're sure there is something to be found locally for most people. It's easy to be 'homeblind' so this could be a good chance to appreciate what you have closer to home.
We'd recommend contacting your local dive center and asking about what diving there is to be found in your area. This can be a chance to get to know new divers and start new friendships.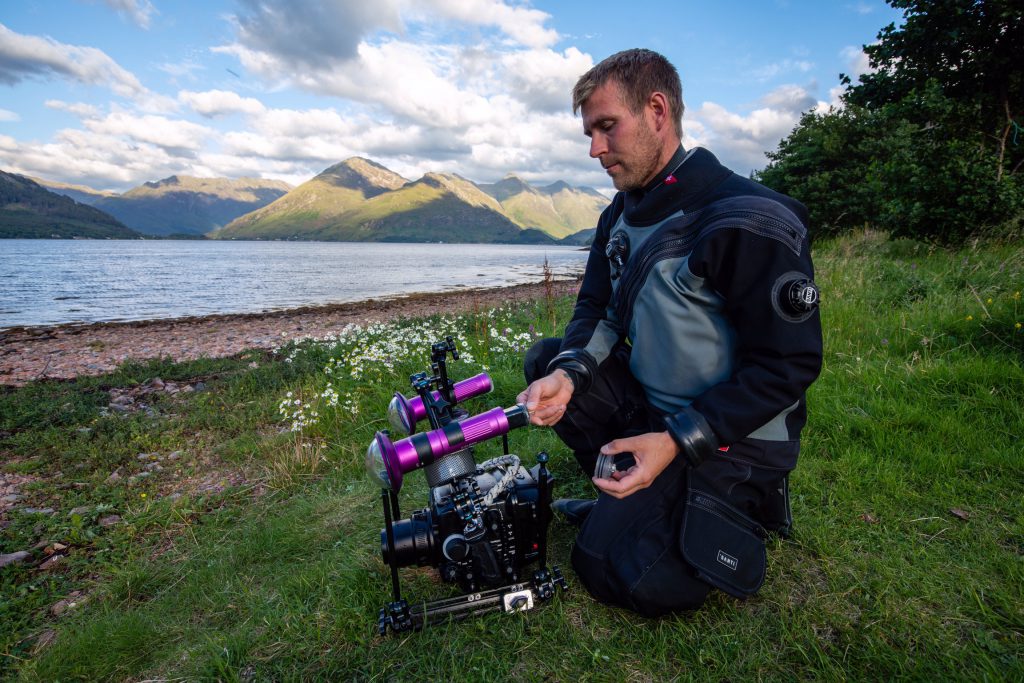 For someone who lives in the northern parts of Europe and has only been diving in warmer water we would recommend taking the opportunity to do the PADI Dry Suit Diver specialty course. Some of the best dive places are, in our opinion, coldwater dives.
It's also a good idea to book well in advance. Because of Covid-19 restrictions, in many countries the operators are not able to take as many divers as usual in their boats so the spots fill up quickly.
Use the PADI Adventures app to book your next dive adventure
Available on the Google Play Store and the Apple App Store.
What steps are you taking to ensure you're compliant with regional Covid-19 restrictions?
We make sure to read the local government guidelines, find out what restrictions are in place and use common sense. Since we live in our van and have the ability to choose where to stay we try to avoid places where there are lots of people. We usually end up in remote places close to the water or surrounded by nature. For us it's easy since it's how we prefer it.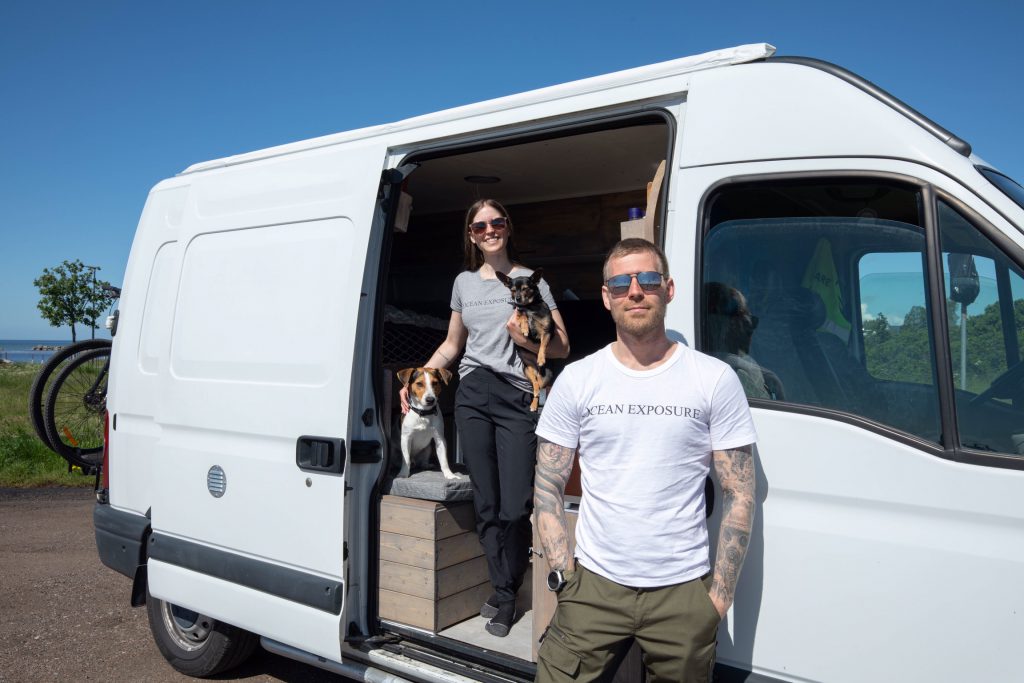 Keep an eye on the PADI Covid-19 dive map to find out when diving is open in your local area.
You can follow along with the Ocean Exposure adventures online through their social channels on YouTube, Facebook and Instagram.