Written by guest blogger, Warda van der Meer.
There are 99 islands that form the archipelago of Langkawi which is situated on the west coast of Peninsular Malaysia. This duty free island is easily reachable by plane or ferry, with visitors coming here for the beautiful beaches, spectacular views from the cable car, the mangroves and the multitude of watersports available. With hotels available around the island for all budgets and restaurants with food from all corners of the earth, Langkawi is inviting you for a long weekend or holiday full of relaxation, action and scuba diving.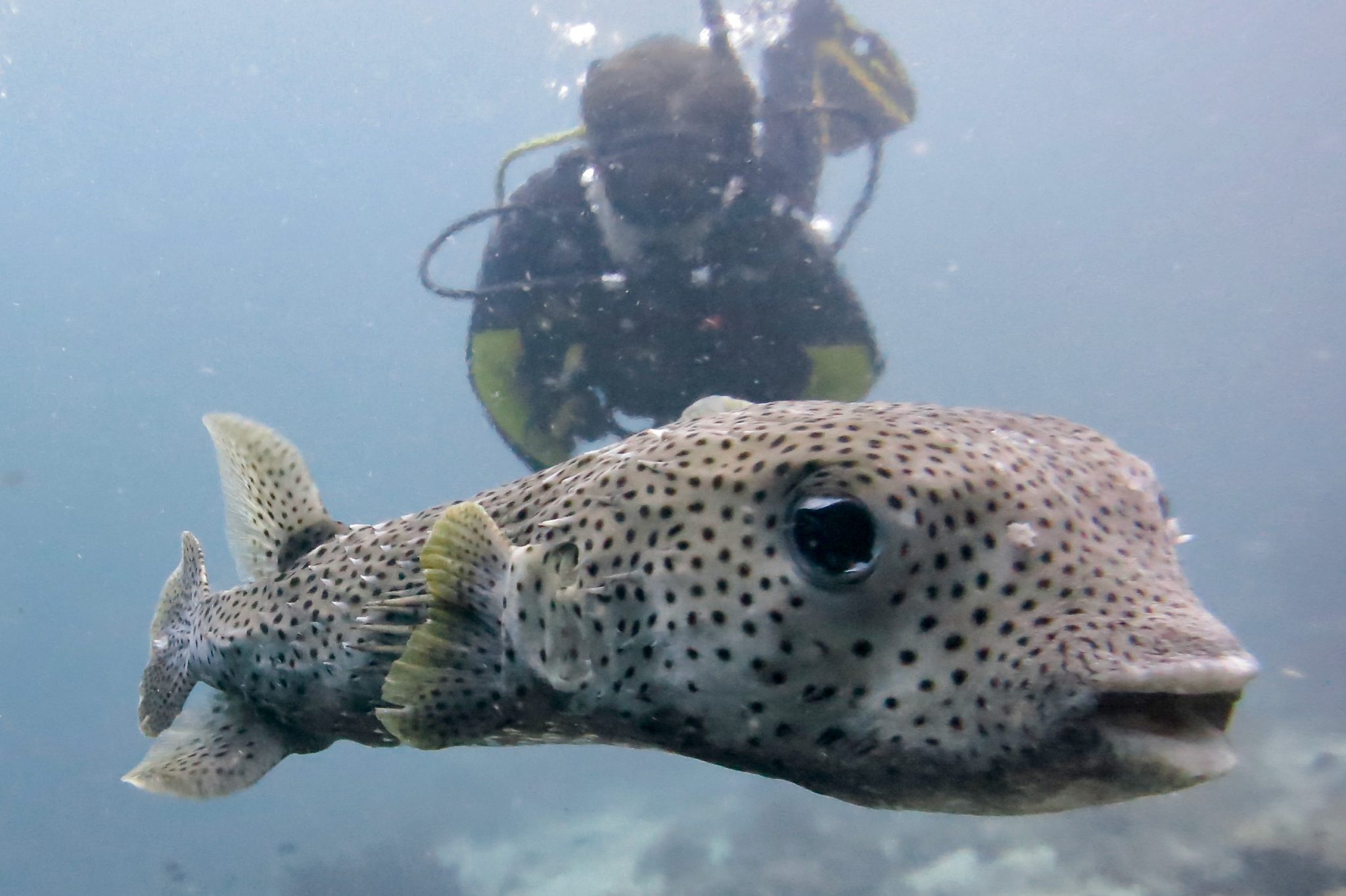 When to Visit Langkawi
Langkawi is always open to tourists with diving accessible year-round. However, the best time to dive is outside of the west-monsoon season, from October until May. From June to September, the west wind and rain can cause water visibility to decrease and local dive sites unable to be reached. If we're being honest, Langkawi isn't known for amazing visibility. However what it lacks in clear water, it makes up for in its marine biodiversity. From schooling jacks and vibrant purple soft corals in the Pulau Payar Marine Park, to an abundance of seahorses and frogfish hiding in local dive sites, Langkawi is one Malaysian destination not to be missed!
Top Dive Sites
Diving around Langkawi can be done at two locations; Pulau Payar Marine Park and the local sites around the Cenang area.
Pulau Payar Marine Park
The Pulau Payar Marine Park can be reached in just 45-90 minutes by a speedboat, ferry or daytrip from Kuah town in Langkawi or from Kuala Kedah on the mainland. For those interested in snorkeling, reef sharks can be spotted from the beach or from the floating platform. If you're wanting to venture into deeper water, explore a coral encrusted wreck or try your hand at drift diving, scuba dives can be arranged around the island.
Diving Cenang
The lesser known dive sites of Langkawi are all situated around small islands just a 10-20 minute boat ride from Cenang beach. Keep an eye out for Langkawi's famous gliding eagles as you take in the breathtaking views from the short boat ride. If you're lucky you might also be able to spot the occasional otter, monkeys playing on the rocks near dive sites, humpback dolphins and finless porpoise which are known to the area.
Around these jungle-dense islands, you will find shallow and sheltered reefs with amazing soft corals that are known to hide lots of small critters. Although the visibility is often just 2 to 4 meters (6.5 to 13 feet), local dive shops will be able to ensure that even the least experienced divers feel comfortable and are safe in all conditions. With white sand beaches on offer for surface intervals and plenty of dive sites to explore, Langkawi is a diver's paradise waiting to be explored.
White Coral Corner
The white coral corner dive site starts on the rocks with an array of rainbow hard corals. It's here where you can expect to find nudibranchs hiding amongst the coral and rock formations. Descend a little deeper and discover the brown and purple whip corals that are known to hide some amazing reef crabs and shrimps. Around the corner is where you'll find the sites snow-white whip corals of which, gave the dive site its name. The contrast of the white whips, red lionfish, yellow snappers and pink anemonefish are a sight not to be missed.
Tanjung Intan
The slow currents on the Tanjung Intan dive site make it the perfect habitat for stick pipefish, hundreds of clownfish, razorfish and seahorses. Big lobsters have also been spotted here, as well as toadfish which can be found hiding under the rocks.
Cepu island
Just a 20 minute boat ride from Cenang beach, is where you will find this tiny island. Cepu Island is entirely surrounded by coral reef and home to some of Malaysia's bucket list marine life. With visibility changing with the currents, it is recommended to dive this site with a good underwater guide. The Frogfish at this site have tendencies to stay in the same spot for weeks so your underwater guide should be able to easily point them out. On a clear day hundreds of big chevron barracudas and jacks will distract from the enormous groupers and puffers. On other days, the shells, nudibranchs, seahorses and colorful shrimps will keep you captivated. A large area of white and pink broccoli-coral is home to boxfish and filefish which makes for an excellent place to do your safety stop.
The Stables
This popular dive site is known for being a breeding ground for seahorses. You can often find two or three seahorses hiding in one gorgonian. While your guide is searching for frogfish or nudibranch you can get mesmerized by the gobies or the feeding arms of a burrowed sea cucumber. Sleeping bamboo sharks and hiding octopus are also known to be found here as well. While the cute razor fish couples are known to swim in between the white rusty gorgonians – always away from any cameras.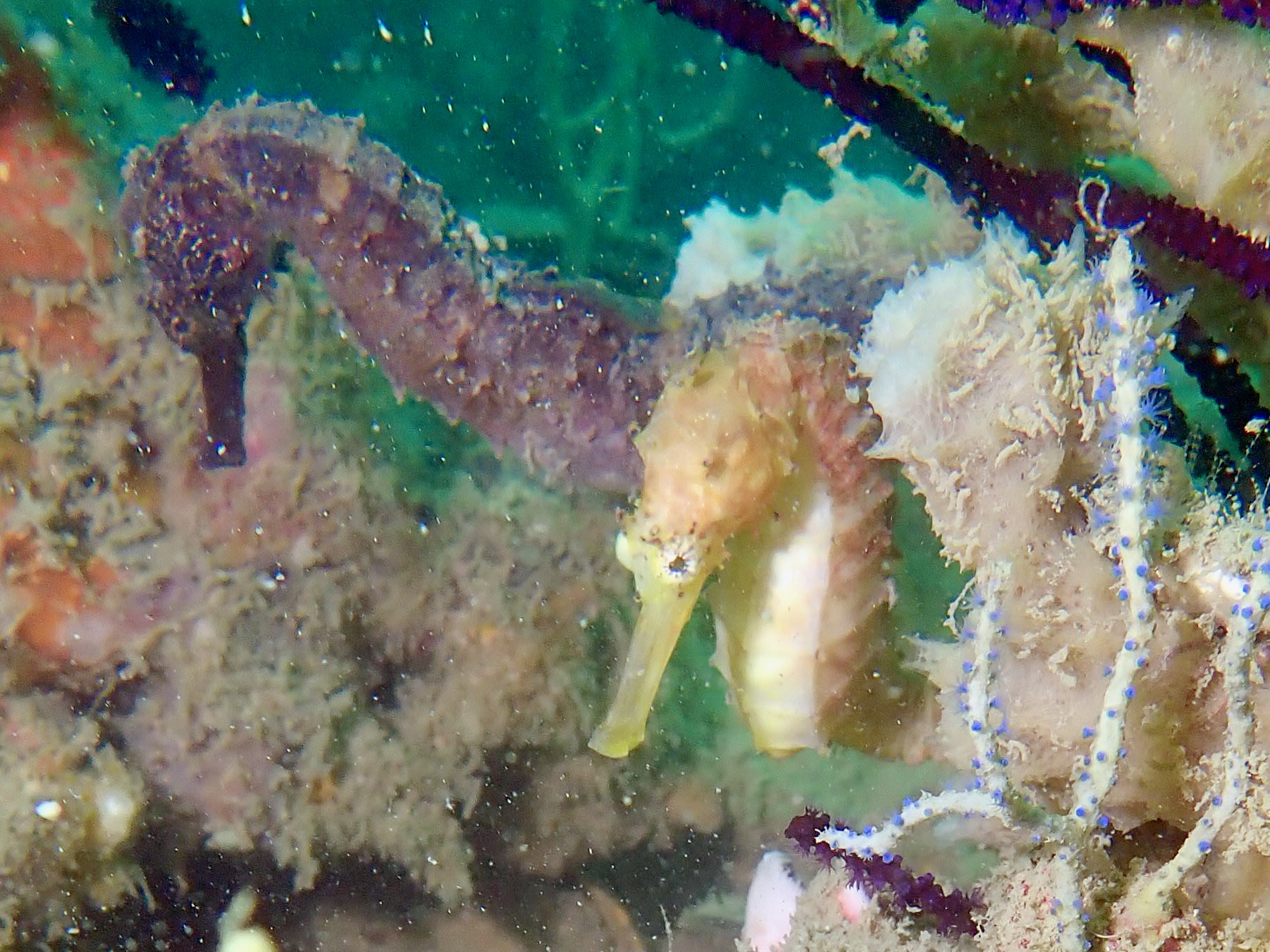 Now that you've read about all the incredible underwater and topside adventures on Langkawi Island, it's time to start planning your trip. Locate a local PADI dive shop and discover the underwater jewel of Kedah in Malaysia!