Having the ability to photograph marine wildlife is amazing. If you're like most divers, you see great underwater photos on social media and start getting pumped for your next dive. You start pre-visualizing the shots, ready to hop in the water and shoot away. After an exciting day of diving, you return home ready to see what amazing moments you captured through the lens of your camera. All the sudden you notice:
The animals seemed to be spooked in your images.
You didn't have the right camera settings.
The lighting was terrible.
And you didn't end up capturing anything you pre-visualized before the dive.
Does this sound familiar? Well, there are a lot of things to consider when photographing marine wildlife. The 9 tips on how to photograph marine wildlife below are techniques PADI AmbassaDiver, Pier Nirandara, has learned through years of experience. These tips will not only help you grow as a photographer, but they will help you get the shot of your dreams!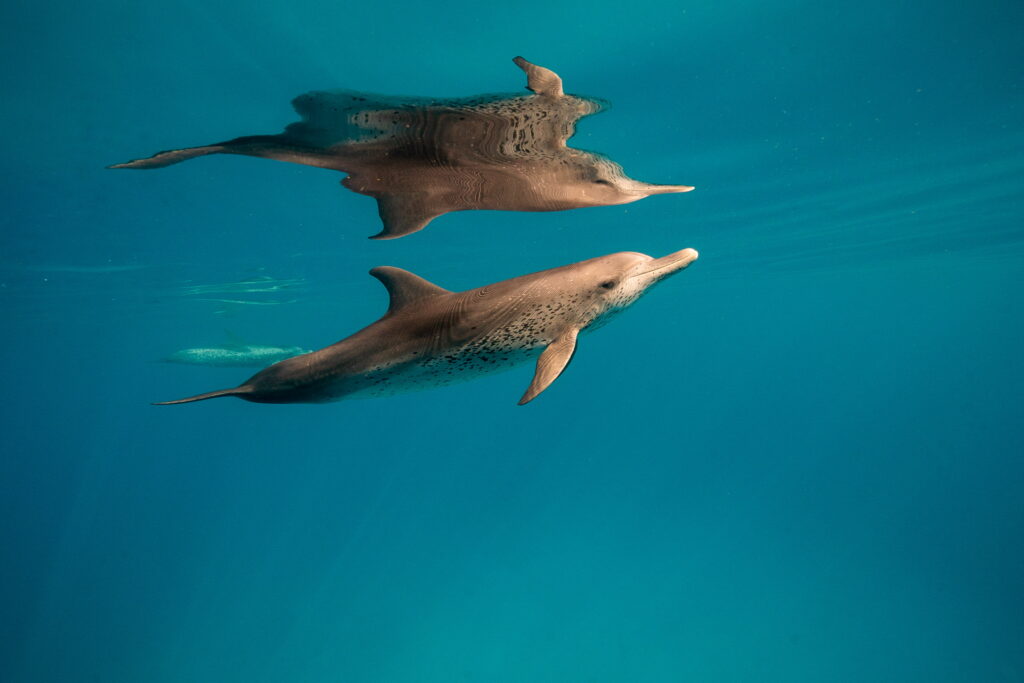 Here's What To Do
Know where to go, when to go
It may seem like common sense, but you'd be surprised at the number of times I've been asked about a certain animal during off-season! Different species aggregate/migrate around the world at different times of year. Doing your research beforehand will help maximize the odds of spotting and photographing specific wildlife by timing it with the best conditions possible. Or when in doubt, join an expedition with professionals—they've done the research so you don't have to!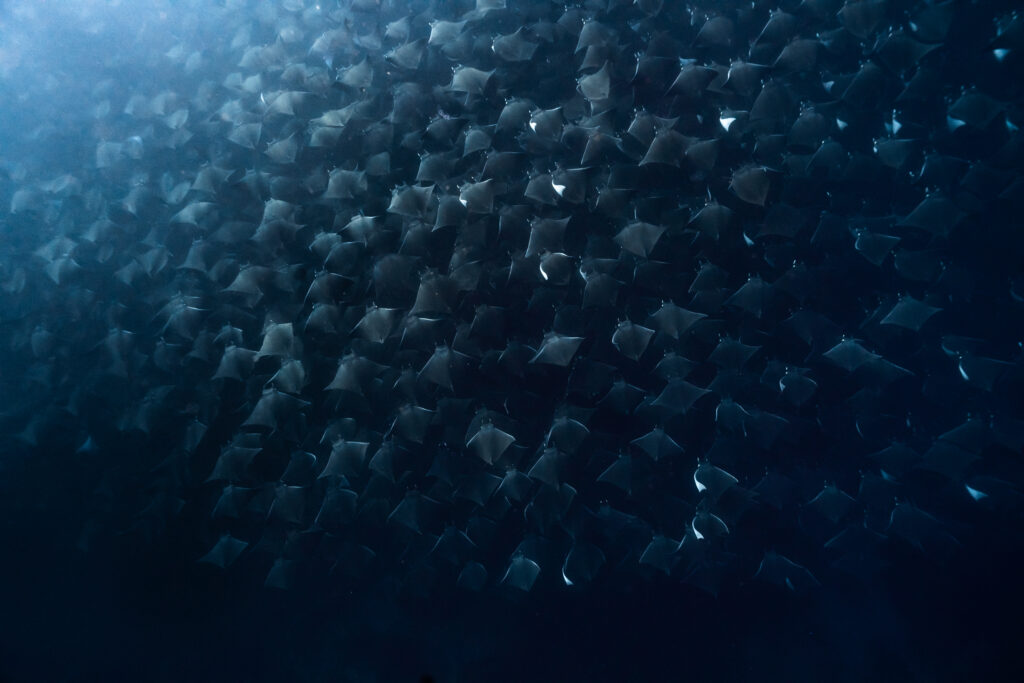 Learn your gear beforehand
I've often joked that underwater photography is like land photography, except your gear is often heavier, you're out of your element, and you can't breathe. Aquatic life is frequently fast-moving, and knowing your camera equipment inside-out can save you a split second, which can be the difference between capturing an image or missing the shot completely. Especially on a liveaboard, you'll want to make sure all your gear is functioning properly before the expedition, so there are no surprises after setting sail.
Let the animal come to you
To ensure best results and that encounters remain ethical, keep your distance and let the animal come to you. Learning to read animal behavior is a skill that comes over time, but chasing after wildlife is a surefire way to learn that they can swim much faster than you. Instead, let them dictate the interaction—I promise you'll have a far more enriching encounter if you let it happen on their terms!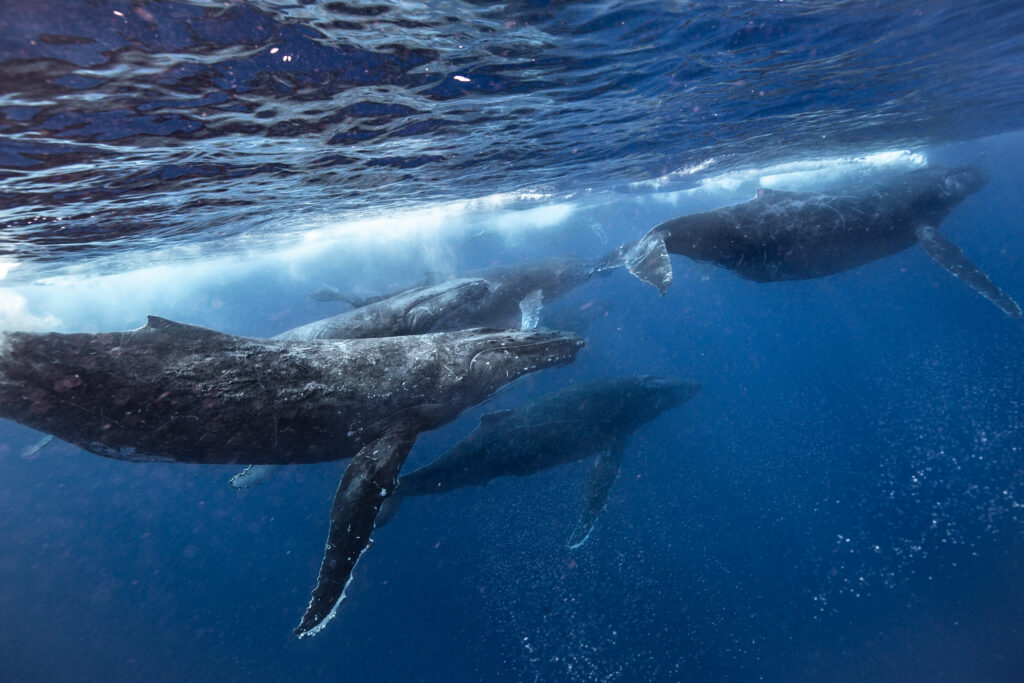 Get close, but not too close
In the water, you're dealing with another element: visibility. With underwater photography, you'll want to minimize the distance between yourself and the subject, in turn limiting the number of particles in between which can prevent a clean, crisp image. Shooting wide (or even a fish-eye) can help get your subject fully in frame while still managing viz. My personal favorite is a wide-angle that has slight zooming capabilities for some flexibility.
Use ambient lighting
While certain trips may require strobes, frequent firing can be disruptive to animals. Instead, opt for natural sunlight at shallower depths where possible—it can provide for some beautiful golden light beams, and gives you one less thing to fiddle around with. Freediving and shooting with ambient lighting is one of my favorite combinations to photograph animals in their most natural state.
Practice necessary skills
Learning skills beforehand can be supremely helpful on expedition. Consider taking something like the PADI Freediver course—it can boost your confidence in the water, make you more comfortable in knowing where your limits lie, and help enrich your interactions with marine wildlife.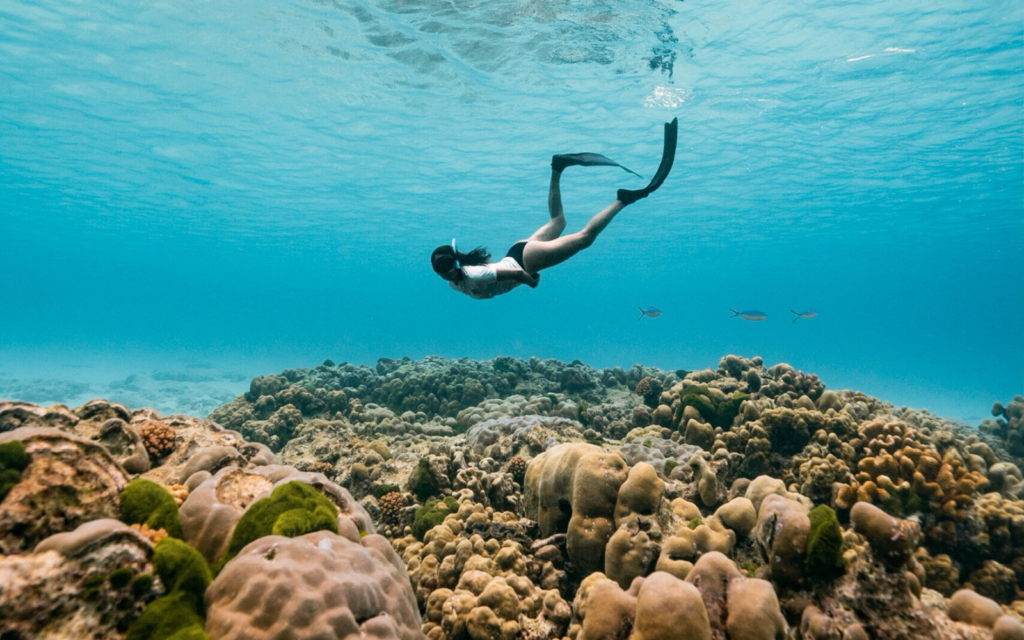 Dive conservatively
It can be easy to lose track of time, distance, or depth during a magical encounter with marine wildlife. Always keep an eye on your environment and dive computer if you have one, and err on the side of conservatism. I've personally seen a diver run out of air underwater while chasing dolphins far offshore. Safety first!
Trust the locals
When in any doubt, trust your guide and captain. It is likely they have more first-hand experience in those specific waters, and can be invaluable in making sure you have the best experience possible.
Tell a story
The most powerful images tell some sort of story. It's one thing to take pretty pictures, another to evoke a reaction in your audience and make them feel. Empathy, awe, horror—these are all important feelings, and can be used as catalysts for change, or inspire action towards social good. A good story elevates your work beyond the ordinary.
---
More About the Author and Photographer
Pier Nirandara is a bestselling author, Hollywood film producer, and underwater photographer from Bangkok, Thailand. She began her career as the youngest English-writing Thai author of three #1 national bestselling novels with over 200,000 copies sold in multiple languages. As an avid proponent for solo female travel, Pier has visited over 90 countries across 7 continents. She is the founder of Hollywood Sharks, the industry's first scuba diving club, and leads underwater photography expeditions to swim with marine wildlife, hoping to utilize storytelling to bring attention to fragile ecosystems and conservation efforts. She currently splits her time between Bangkok, Los Angeles and Cape Town.
---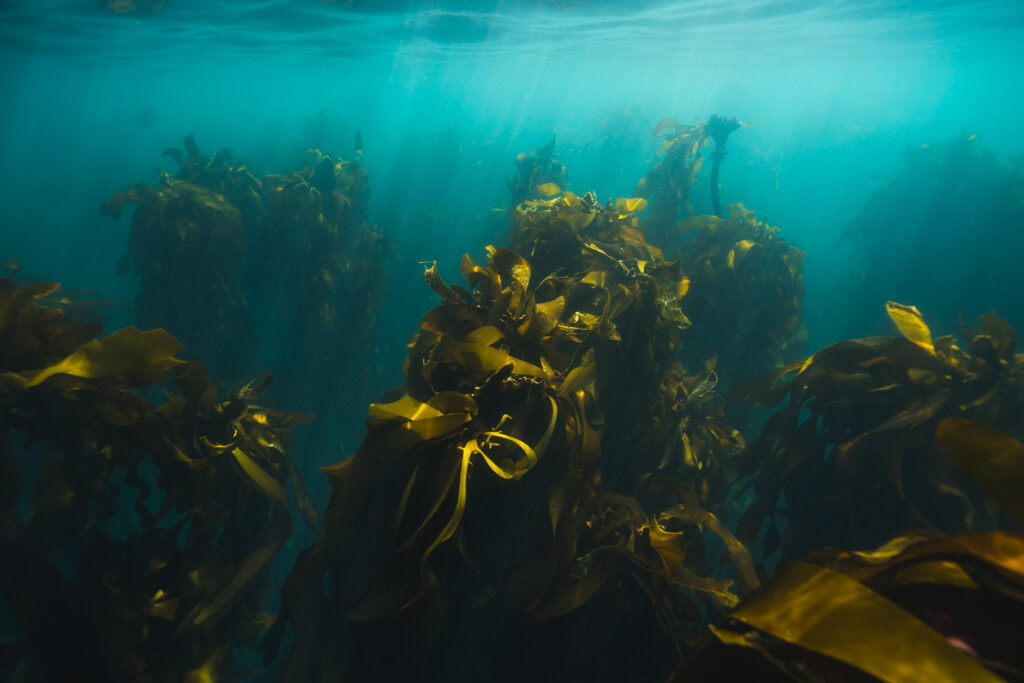 Not an underwater photographer yet?
Don't miss out on these amazing underwater encounters. Capturing marine wildlife in action is a great way to share stories and create lifelong memories. During the PADI® Digital Underwater Photographer course, you'll learn how to take underwater photos you'll be proud to share with others.
Avoid beginner mistakes and shorten the learning curve with tips from the pros. Learn how to use underwater photography lights (strobes), avoid backscatter and enhance color.