The Caribbean is a diver's wonderland. The tropical, clear waters and rich marine life make this corner of the ocean a must-see for every serious diver. If you're deciding which country or dive site to visit, there seem to be endless options. It can be overwhelming to choose where to go, but that's where we come in! This article presents you with five of the best dive resorts in the Caribbean. We want to help you whittle down your list, so you can hit the Caribbean running.
---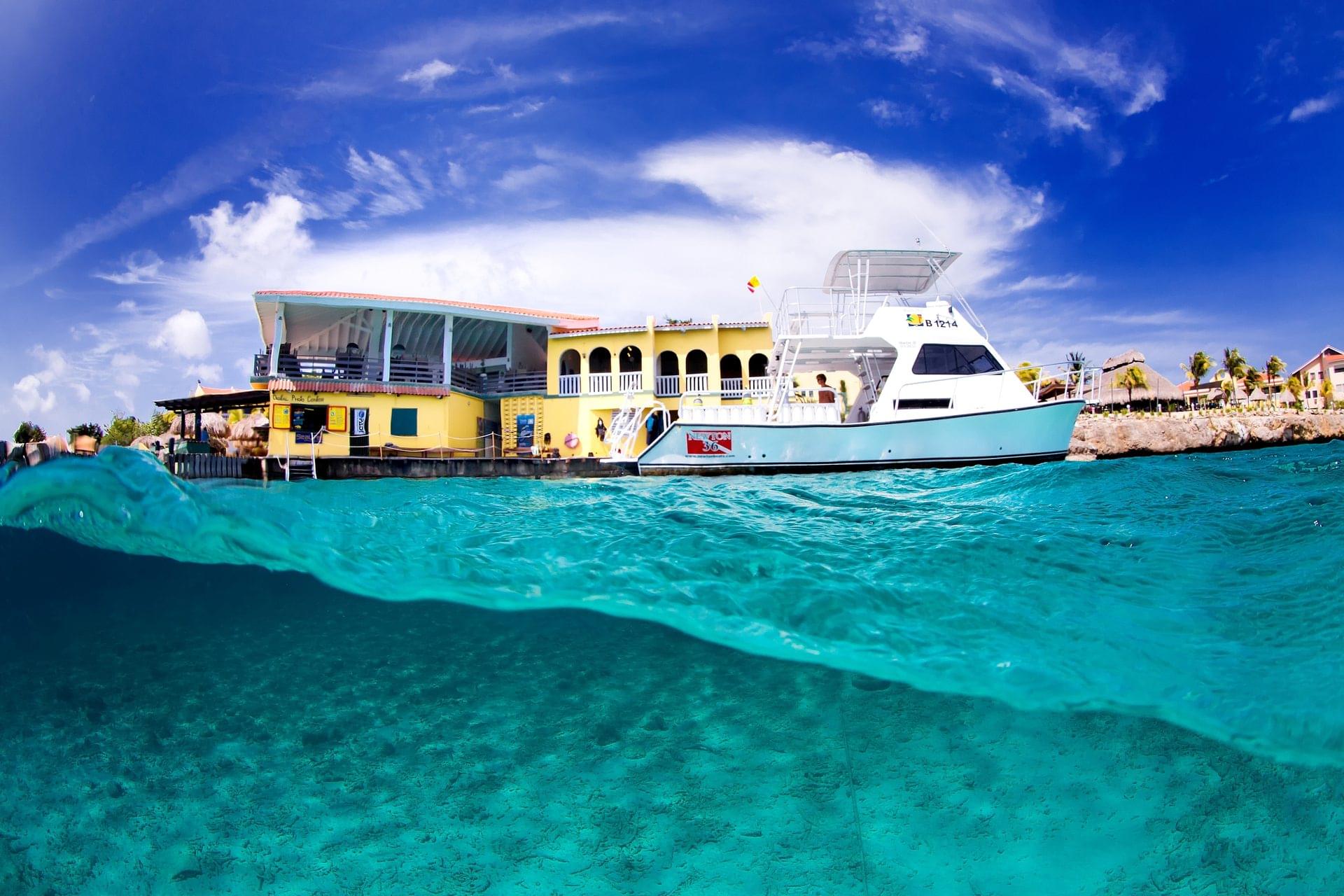 Buddy Dive Resort (Bonaire)
A quaint spot on the turquoise waters of Bonaire, which is known as the shore diving capital of the world. Buddy Dive Resort offers apartment-style accommodations, so you can feel right at home. All rooms feature either an ocean or garden view, but you'll be steps away from the water at all times. If you book on PADI Travel, you'll receive an exclusive diver package that folds into the accommodation rate. The package typically includes 6 boat dives per person, diving equipment, transportation to and from the airport. All you have to do is enjoy your dives – soak in the colorful coral, majestic turtles and playful marine life.
---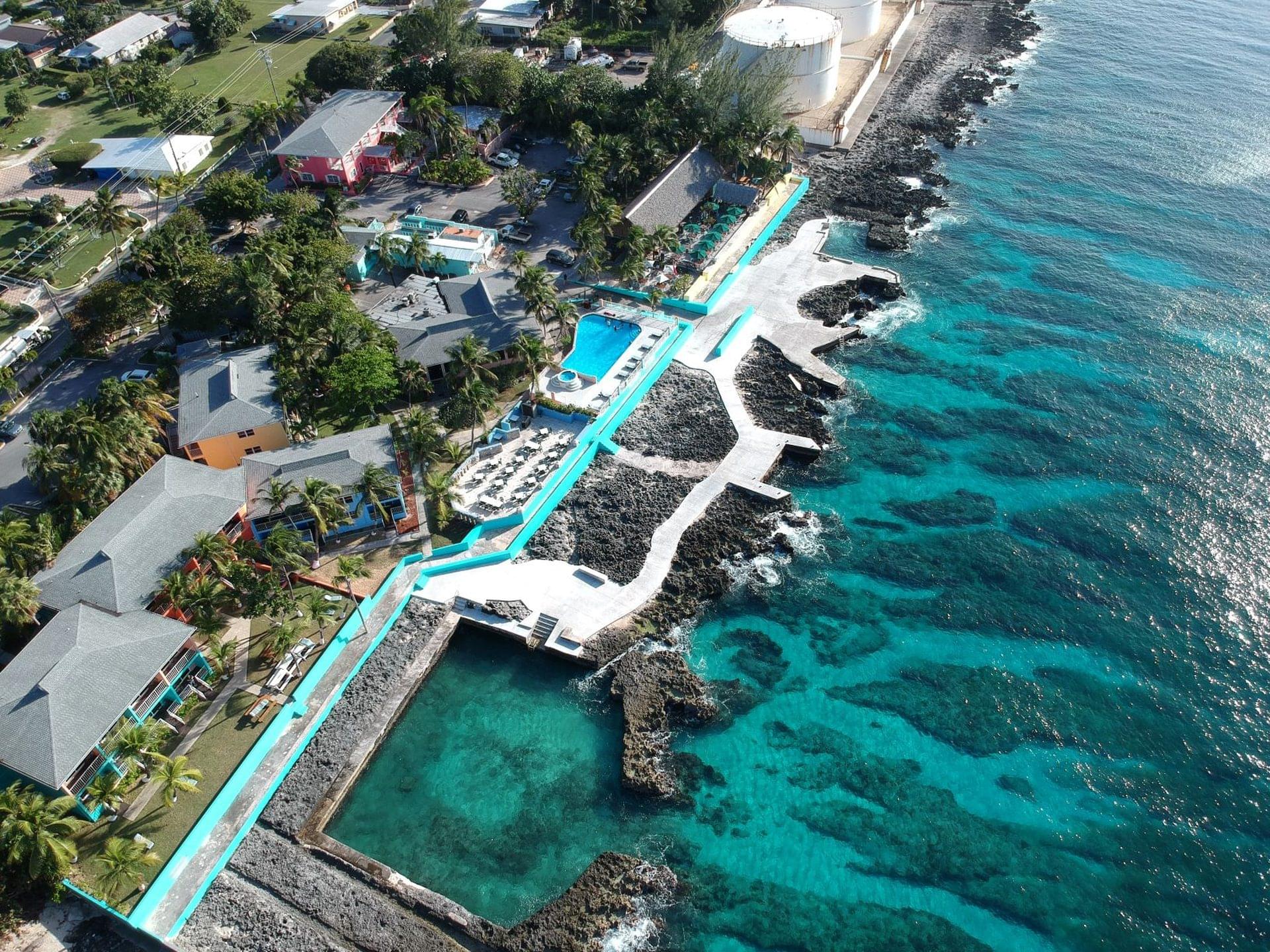 Sunset House (Grand Cayman)
Nestled on a beautiful house reef, Sunset House offers incredible shore diving just steps from where you'll stay. A 15-minute walk from George Town, this corner of the shoreline is quiet and calming if you're looking to unwind. Sunset House also offers pools and a jacuzzi if you need a break from the ocean.
Their custom built dive boats offer daily trips from the resort, where you can access world class dive sites just minutes away. If the dazzling coral formations and abundant schools of fish start to get old, you can always join a group dive to the wreck of the Kittiwake. This is considered one of the Grand Cayman's most famous dive sites.
---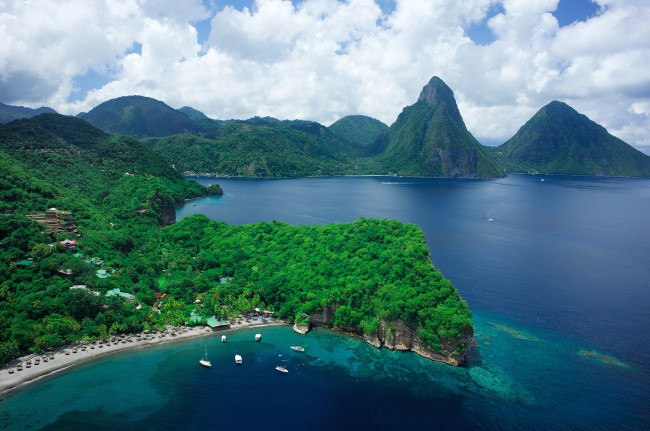 Anse Chastanet (Saint Lucia)
At this stunningly designed resort, you can enjoy treks through the lush jungle, as well as dives in the calm waters of the bay. A UNESCO World Heritage site, St Lucia's twin Piton peaks serve as the backdrop for this dreamy tropical getaway. The resort also sits in the heart of the St. Lucia marine reserves, which were established in 1995 to protect the rich marine life in these warm waters.
Outside of world class diving, Anse Chastanet also offers a range of activities, including non-motorized water sports, tennis courts, chocolate sensory tastings and Creole history class.
---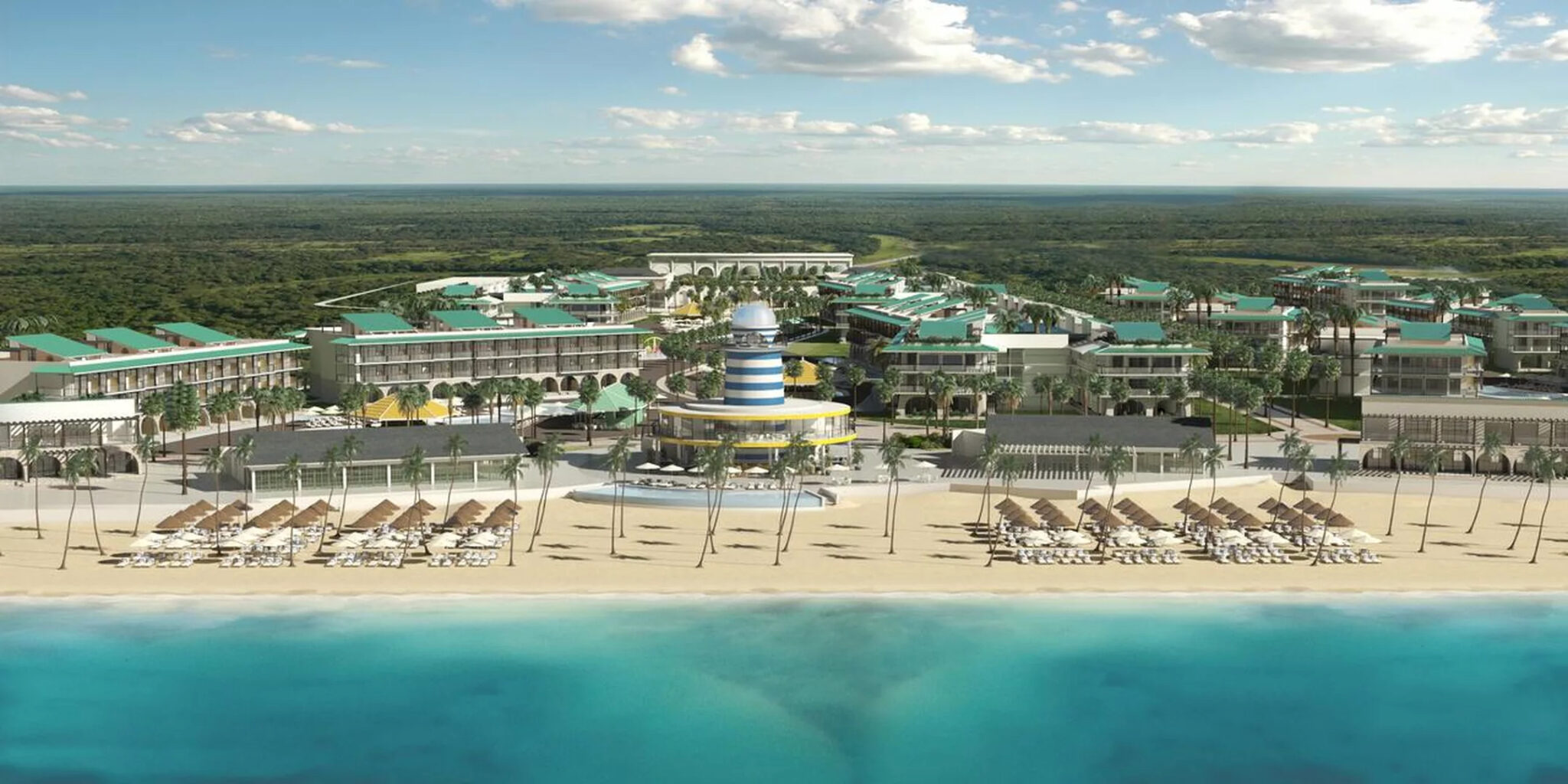 Ocean El Faro (Dominican Republic)
Ocean El Faro is a newly established, extravagant, five-star resort overlooking the beautiful waters of Punta Cana. The hotel works with an offsite PADI dive center, but it is easy to arrange pickup services and manage dive schedules. During your stay in the Dominican Republic, you might have the rare opportunity to dive with manatees in the mangrove forests.
If you want to enjoy the resort amenities, Ocean El Faro boasts a world-class spa center, five pools, eleven themed restaurants, thirteen bars, a disco club, a movie theater and a family area with a water park. The sky is the limit here!
---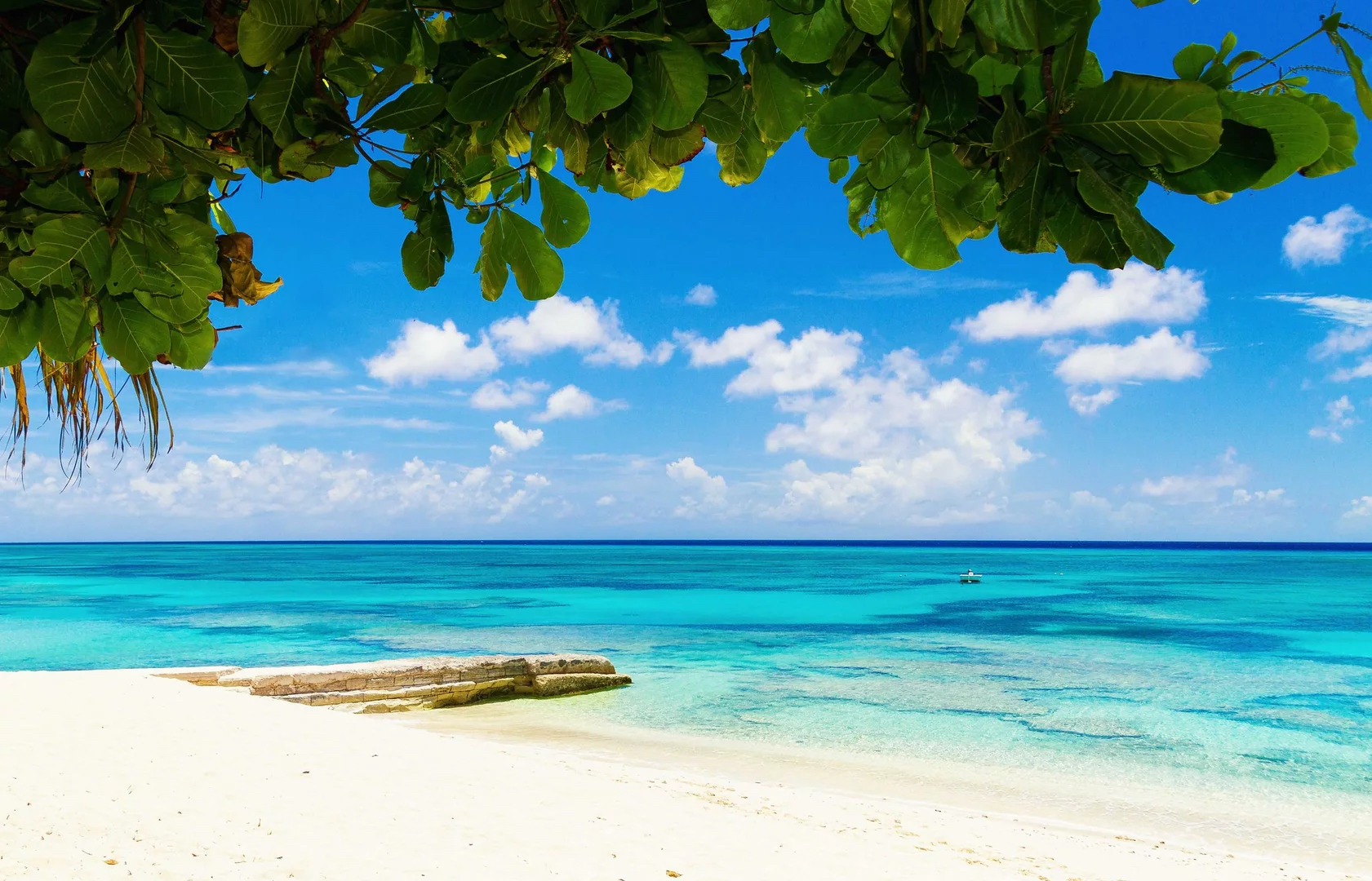 Osprey Beach Hotel (Turks and Caicos)
This cozy resort sits on the stunning white sand beaches of Turks and Caicos. The onsite dive center, Blue Water Divers, can take you to over 35 dive sites, all within a ten-minute boat ride from Osprey Beach Hotel. You can expect to see sting rays, hawksbill and green turtles, reef sharks and more. The hotel also offers spa packages, kayaking, whale watching tours, guided horseback rides on the beach and more.
---
We hope this list inspires you to book your next spectacular dive trip to the Caribbean! A wealth of experiences await you.