---
Just because you're a diver doesn't mean you have to forgo your favorite sport when your family comes along. These 11 dive resorts and locales are custom made for water-loving families of all ages.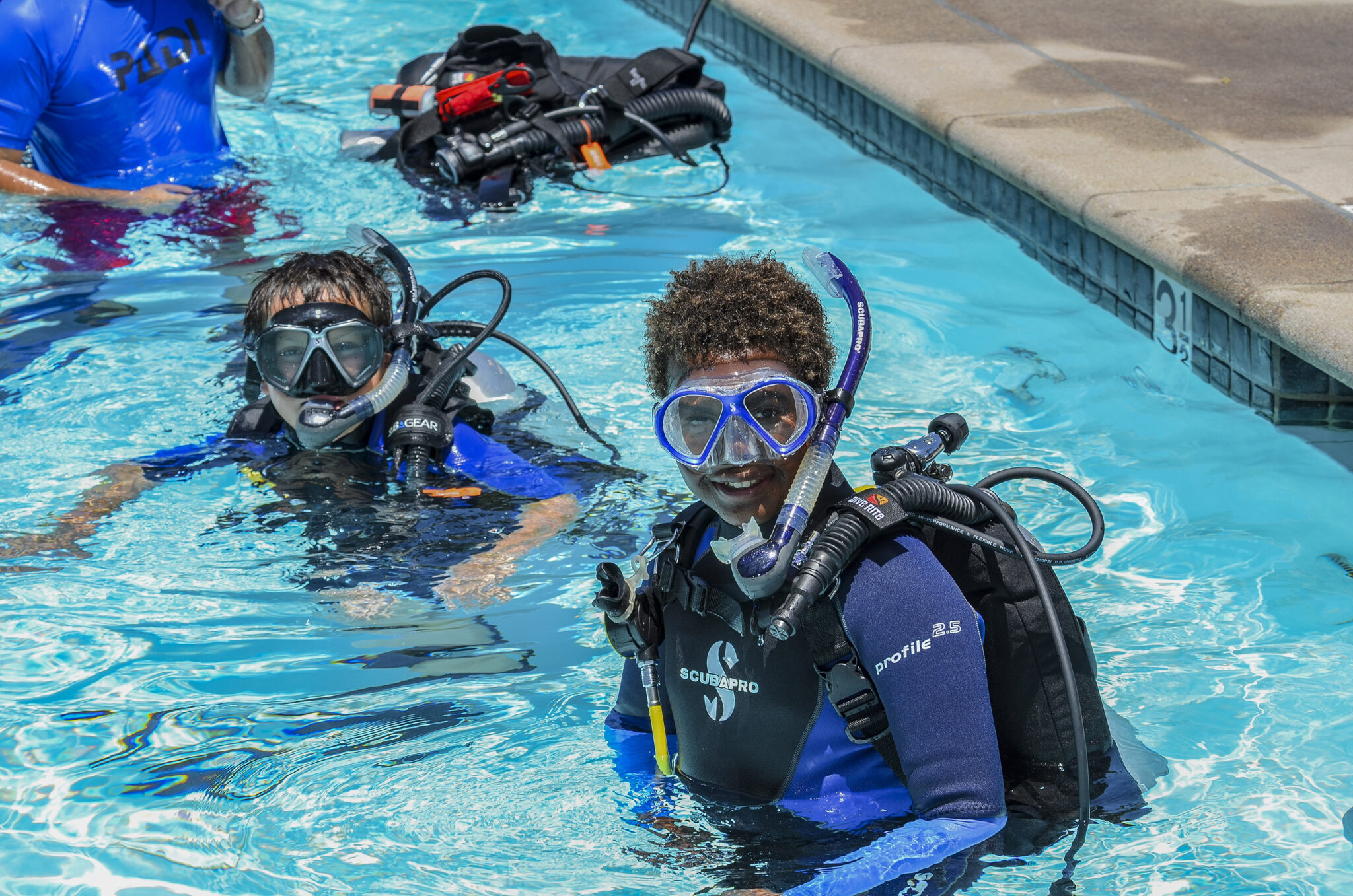 ---
Jamaica-bound families can take in 22 acres of tropical gardens and private white-sand at Beaches Ocho Rios, nestled on the island's north shore. Suites here have all the amenities needed for the perfect family escape – spacious rooms, flat-screen TV's, and terraces delivering views of the ocean or nearby mountains of St. Ann.
This all-inclusive resort keeps the fun going for hours with seven restaurants, five swimming pools, and Pirates Island – a massive waterpark full of slides, kid-friendly pools, water cannons and a lazy river.
You'll also find a scuba practice pool and full-service dive shop. Guests can learn the basics of diving then join certified divers on an ocean exploration. With two dives a day included, the whole family will discover Jamaica's aquatic beauty at one of the best family dive resorts in the region.
---
Bonaire is beloved for its coastline packed with easy-to-access shore dives, range of dive resorts to choose from, 80-degree waters and 100ft+ (30m) visibility. With its location right on Buddy's Reef, Buddy Dive Resort adds even more convenience for families. Divers wanting to explore off property can take advantage of the "Drive-Thru" air and nitrox service, and over 60 different dive sites are just a quick drive away. The on-site dive shop provides boat dives for those wanting to venture to the 20 dive sites located just offshore at Klein Bonaire.
Rooms are equally accommodating for families with studios, one, two and three-bedroom apartment options. Full kitchens make meals extra easy while the two swimming pools and two restaurants are great for post-dive day relaxation time by the water.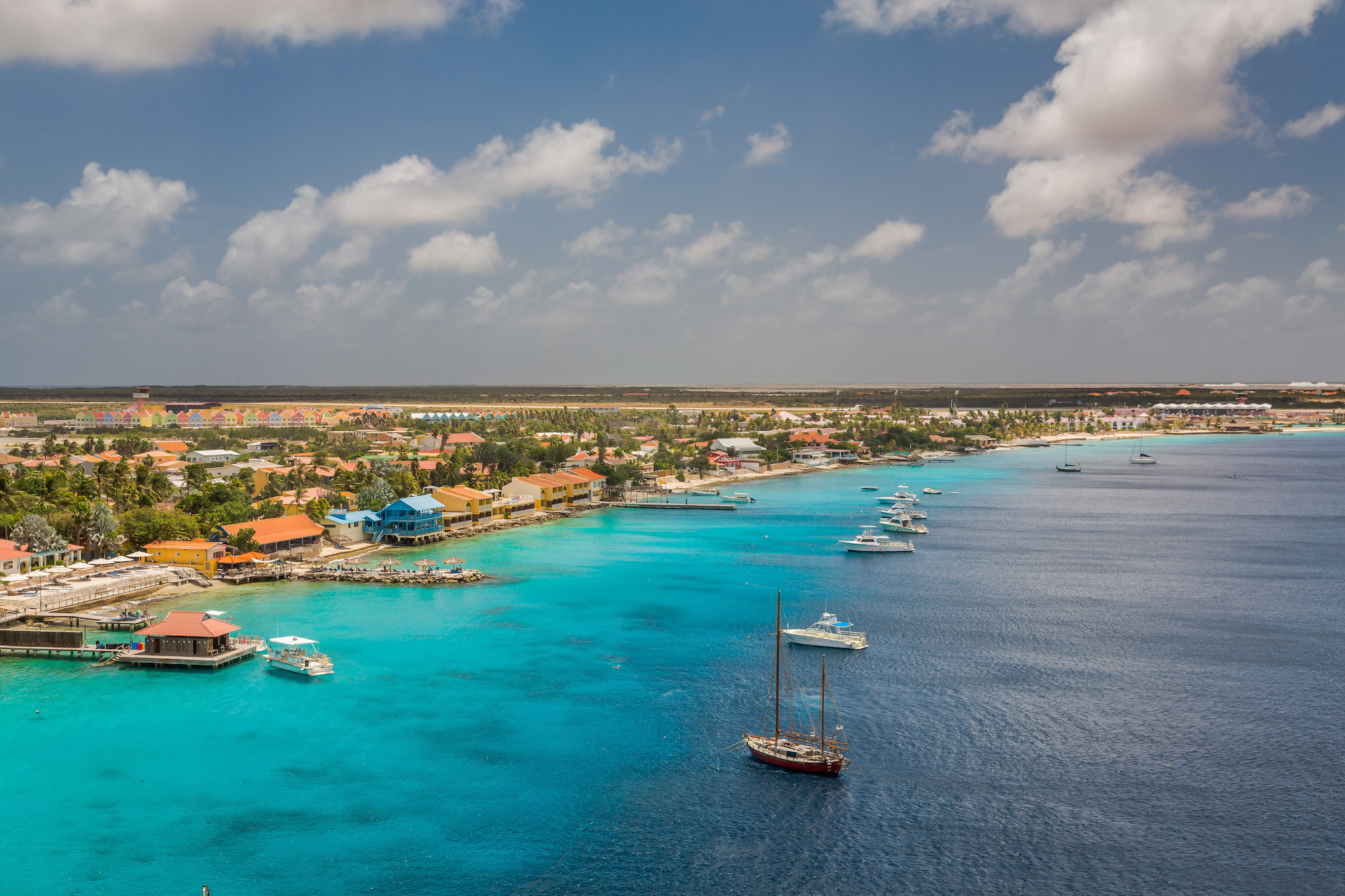 ---
Grand Cayman's swimming pool-like conditions warrant it as a favorite dive spot for divers of all levels. Sunset House, a 15-minute walk from George Town, features a house reef equipped with its iconic mermaid – perfect for a family photo opp. Sunset Divers, the full-service on-site dive shop, provides daily boat dives to any one of the islands reefs, walls, and the famous Stingray City – home to hundreds of these gentle creatures.
At the Sunset House, traveling families can choose from four different room types: Courtyard Room, Ocean View Room, and the Ocean View Suite featuring refrigerators and coffeemakers; the Ocean View Apartment includes a full kitchen, dining, and sitting area. As an added plus for families: Kids under the age of 11 stay for free. Also onsite: Sea Harvest Restaurant, My Bar, a pool with a waterfall, Jacuzzi and ocean access for impromptu snorkeling.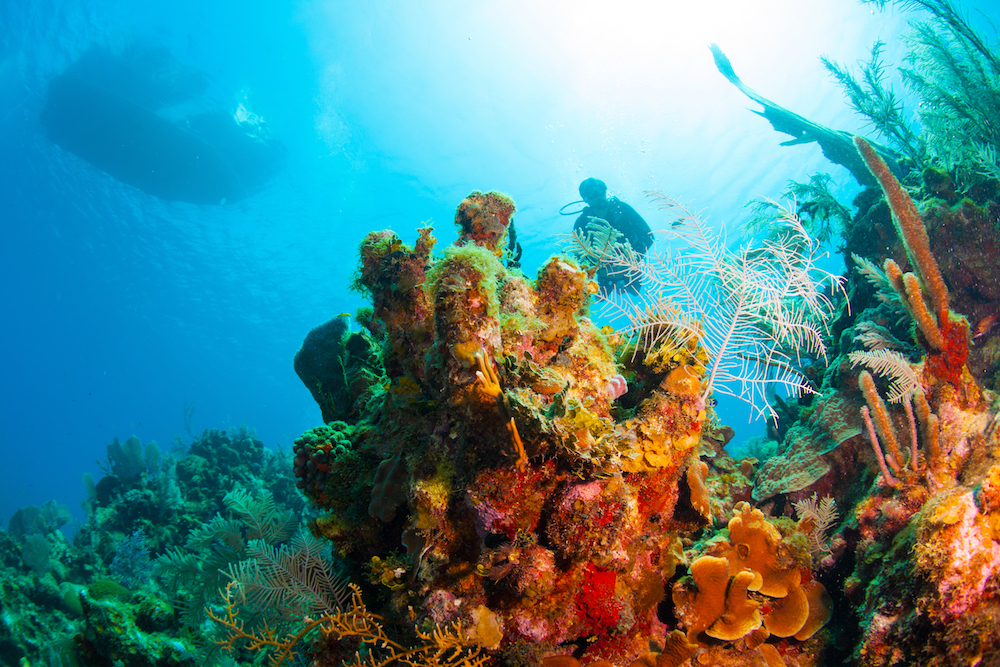 ---
Murex Bangka resort is situated on a private white sand beach on tropical Bangka Island in North Sulawesi. Murex Bangka offers a true Robinson Crusoe-style experience that kids love. The friendly team will ensure that you and your family have everything you need to ensure a fantastic holiday in a stunning location.
Drift away in a hammock, swim or snorkel in the crystal clear waters, explore by paddleboard, watch the kids playing on the beach and splashing in the ocean or just chill out with a sundowner. On Bangka it's possible to do as much, or as little, as you like.
The impressive house reef is just a step off the beach and perfect for snorkeling or an easy dive. Dive boats head out twice a day and highlights here include white tip reef sharks, schooling snapper, kaleidoscopic soft corals, and an impressive array of macro life too. Pygmy seahorses, ghost pipefish, blue ring octopus, cuttlefish, frogfish and a variety of nudibranch are all common sightings.
Murex Bangka offers kids sizes in dive and snorkeling gear, sea kayaks, beach games and there's a coral nursery project that kids can get involved in and even plant their own corals. Junior PADI dive courses are also available.
If you want to explore on land there are mangrove and rainforest treks, trips to the Tangkoko Nature Reserve where black macaques live in the wild, and the resort is a magnet for butterflies, and other exotic flora and fauna.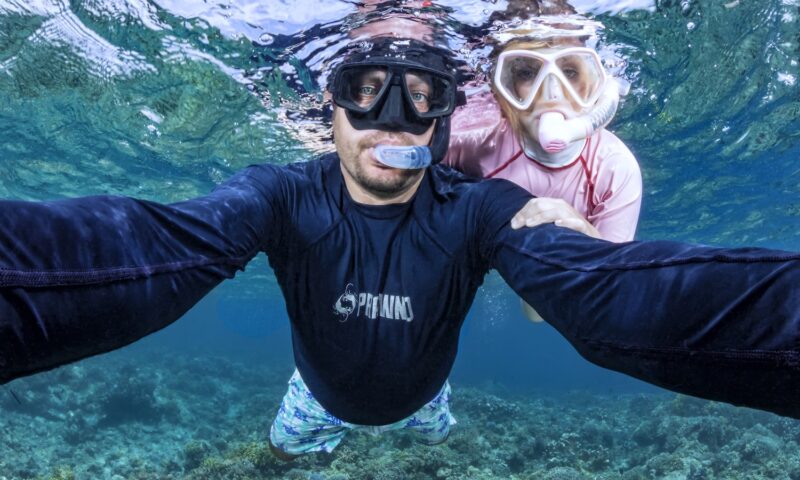 ---
It's all about finding your aloha along the five miles of shoreline at Turtle Bay, located in Oahu. Hawaii's natural beauty attracts everything from nesting sea turtles to playful dolphins. Divers can take in one of the offshore excursions while the whale watching trips are a favorite for families.  From December to March, humpback whales migrate to Hawaii to mate and calve, leaving spectators with acrobatic entertainment as they breach the surface.
Turtle Bay's rooms and suites take in the natural ambiance of the island. Each room has been completely remodeled with private lanais and dining areas. The ocean villas are located just off Bay View Beach with large soaking tubs, double vanities, and a washer and dryer. For those wanting even more room to spread out, the beach cottages are located at the water's edge with 15-foot ceilings, private sitting areas and views of the sea.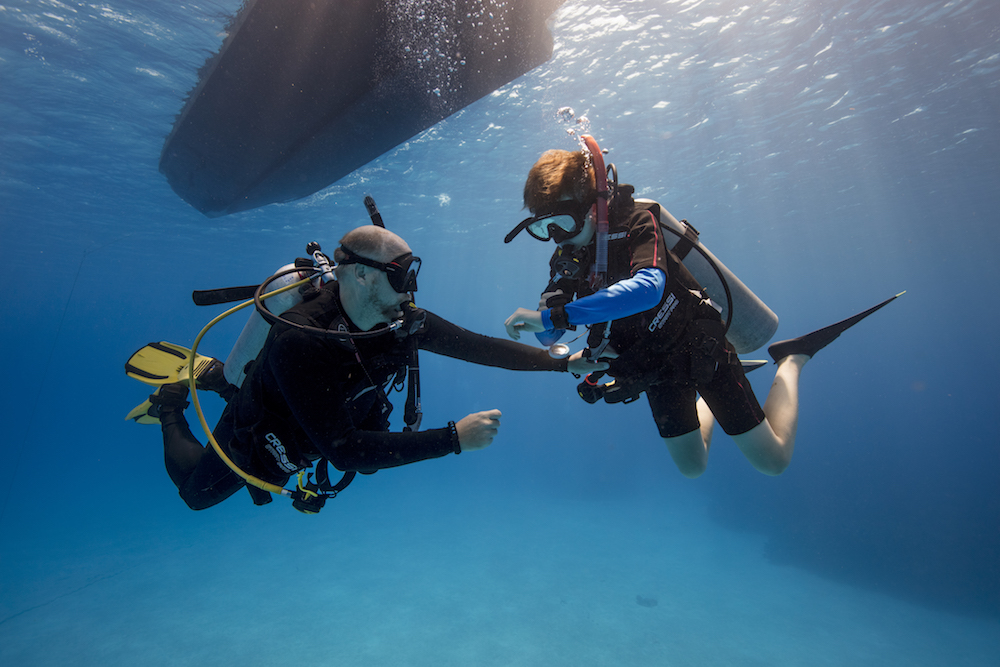 ---
The Philippines welcomes travelers with the iconic Chocolate Hills, jungle views, and pods of friendly dolphins. And since there are so many places to choose from, the Sea Explorers Dive Center, and its handful of dive resorts and dive centers located throughout the area, is perfect for families and dive groups wanting a custom getaway. After its initial opening in 1989 on Alona Beach in Panglao, Bohol, Sea Explorers Dive Center had so much success they expanded to multiple destinations throughout the country. From Cabilao to the island of Malapascua, their Cebu office offers families and dive groups customized dive trips for a wide range of experience levels.
Deluxe rooms at the Alona Vida Beach Resort, located on Alona Beach, can be set up to accommodate families while the Coco Vida Bar and Restaurant serves local cuisine as well as just-grilled dishes and European fare. Family Suite rooms are also available at Pyramid Beach Resort, the newly renovated resort located nearby. For cliffside views of the area, the Amorita Resort is within proximity of the long list of restaurants situated in Alona Beach as well as an infinity pool and views of the Bohol Sea.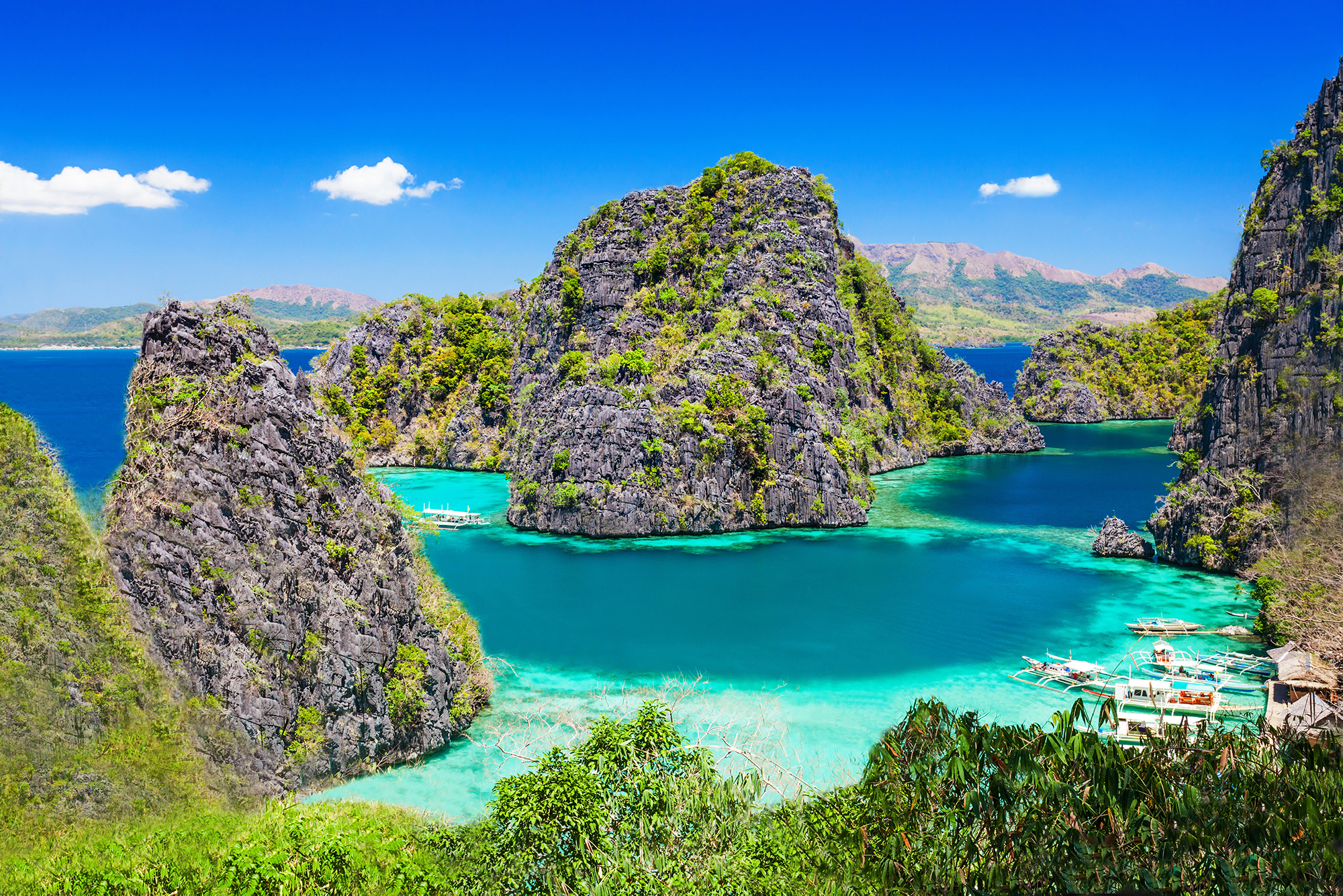 ---
Tioman Dive Resort, a boutique dive resort set on Malaysia's Tioman Island, is custom-built for dive-friendly families. At the onsite B&J Diving Centre, dive groups are small with a maximum of four divers per PADI Divemaster. Each boat dive includes rental gear and a guide; surface intervals happen at Coral Island with locally made lunches and time to sunbathe or snorkel. Beneath the surface, discover a healthy tropical reef that is home to a bounty of marine life including nudibranchs, cuttlefish, sharks, and turtles. For those that appreciate the smaller things, shore and muck diving are a great way to explore hard-to-find critters. Another must-see dive spot: the jetty along Salang Bay, home to countless amounts of anchovies and yellow striped scad.
Just steps from the dive shop, the resort is equally intimate with just 11 rooms featuring spacious interiors and all of the modern amenities of home. Twin, double and triple room variations are available for families and large groups. Off property, a colorful array of cuisine includes everything from Thai and Indonesian to BBQ, hamburgers, and fries.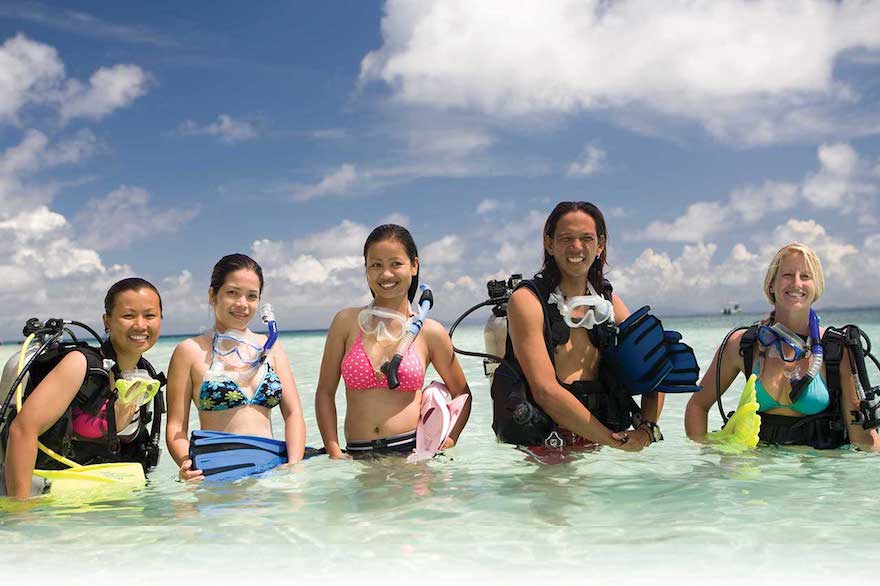 ---
Park-loving families will appreciate this Singapore getaway. For those looking to see lots of marine life, divers can experience a dive in the S.E.A. Aquarium, located at the Adventure Cove Waterpark. One of the world's largest aquariums, it houses more than 1,000 different types of marine life including manta rays and Goliath grouper. For divers wanting a conservation-minded dolphin experience, Dolphin Island is a dolphin habitat where divers and non-divers can experience encounters with these playful creatures. For some dry time, the S.E.A. Aquarium and Maritime Experimental Museum has 15 different galleries featuring a look back at the Maritime Silk Route. This historic trade route was used between the 2nd and 15th centuries and is now a UNESCO World Heritage Site.
For accommodations, the property features six themed hotels with pampering amenities as well as a full-service spa. Ocean-loving families can book the Ocean Suite, one of 11 two-story townhouses with a living area, patio, and Jacuzzi, but the real attraction is the underwater view of the aquarium from their viewing panel, all in the privacy of their own room.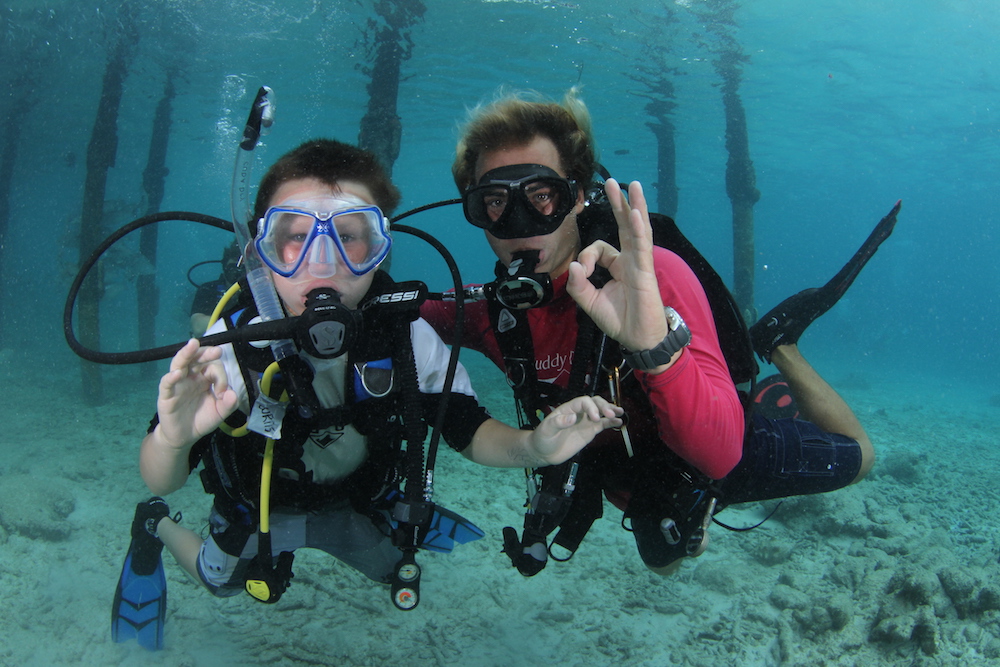 ---
The Treasure Island Marine Reserve is a bucket list destination for divers. Since becoming a Marine Protected Area in 1996,  the coral reef provides a healthy habitat for Fijian marine life. Divers and non-divers appreciate the waters from both above and below the surface. For little ones, The Little Treasures Kids Club, at Fiji's Treasure Island Resort, is an onsite playground for children ages 4-11 years old. Children under three are also welcome but must be accompanied by a parent or babysitter. Fijian culture is woven into the hands-on experiences that include Fijian language lessons, games, songs, dancing and a visit to the local village and school. The Treasures Wildlife program incorporates encounters with the island's natural creatures such as the resident Red Shining parrots and Kula birds. For those that time their visit right, they can be there for the release of the baby Hawksbill turtles into the ocean.
The property's Oceanfront Island Bure, located just offshore, provides ample space for families and can sleep up to four family members. Rollaway beds are also available. An infinity pool with ocean views allows for lots of water time while snorkeling, kayaking and stand-up paddleboarding are also available, free of charge, at the private beach.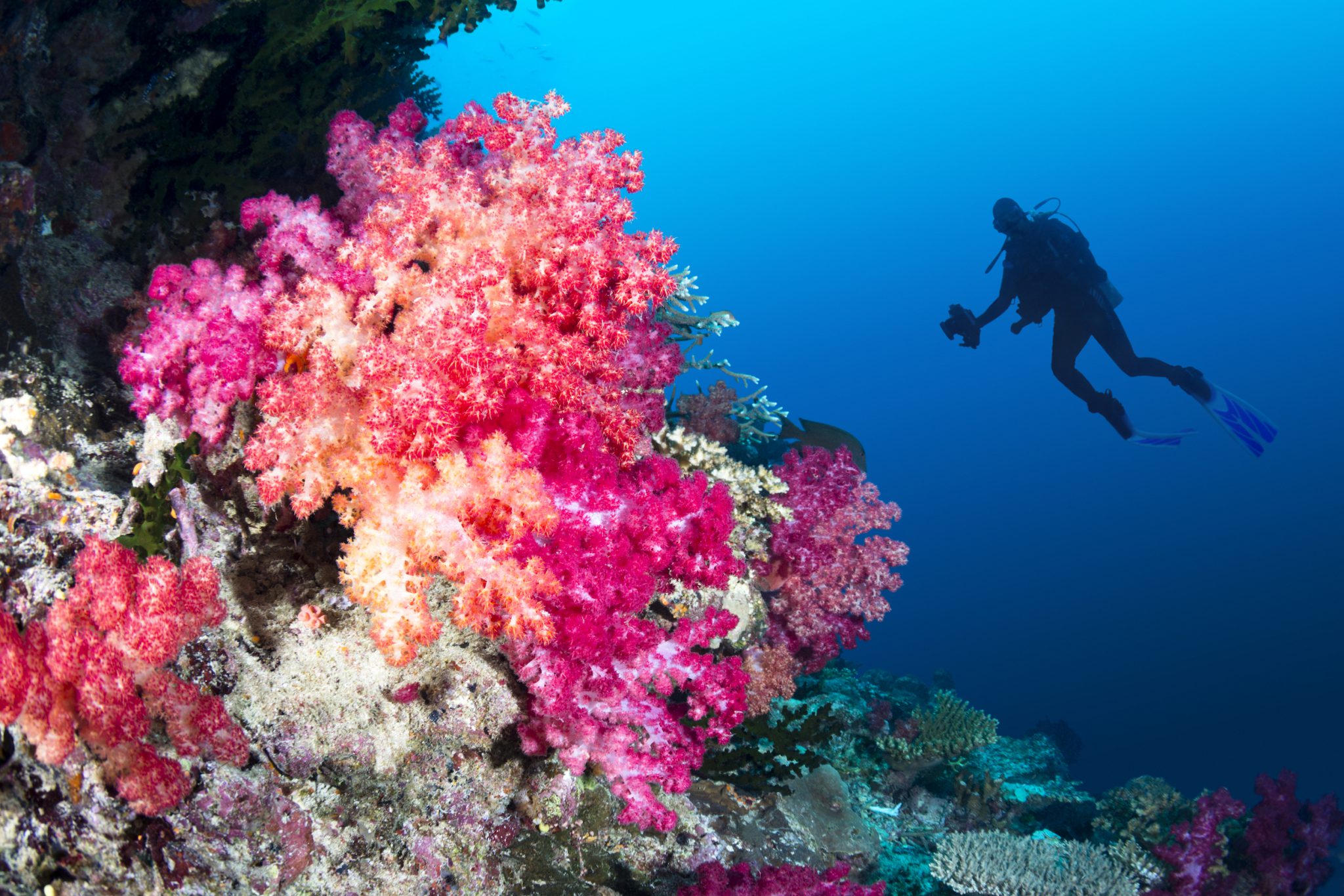 ---
With a plethora of marine life, schools of glittering fish and crystal clear waters, the magic of Maldives is not lost on divers. The onsite dive shop at Kuredu Island Resort and Spa, Prodivers, is a full-service experience offering everything from refresher courses to PADI specialty courses such as underwater photography and scooter diving. The house reef, conveniently located just offshore, is great for night dives or encounters with friendly reef sharks, perusing the corals. With more than 60 available dive sites, boat dives are also available for single, two-tank or full day trips. The Maldivian manta rays, with feeding spots and cleaning stations near Kuredu, is a fan favorite. For kids wanting to sit a day out, the Kids Club is free to guests ages 3 to 12 years of age.
Families can choose from seven different room types including garden, beach, Jacuzzi villas, and water villas, but the Private Pool Family Suite provides a comfortable landing spot for kid-towing groups. A private pool, patio, thatched sunshade area, and sun beds allow for a more secluded place to relax. For hungry broods, four onsite buffet restaurants offer a bevy of international and local dishes – suitable for even the pickiest of eaters.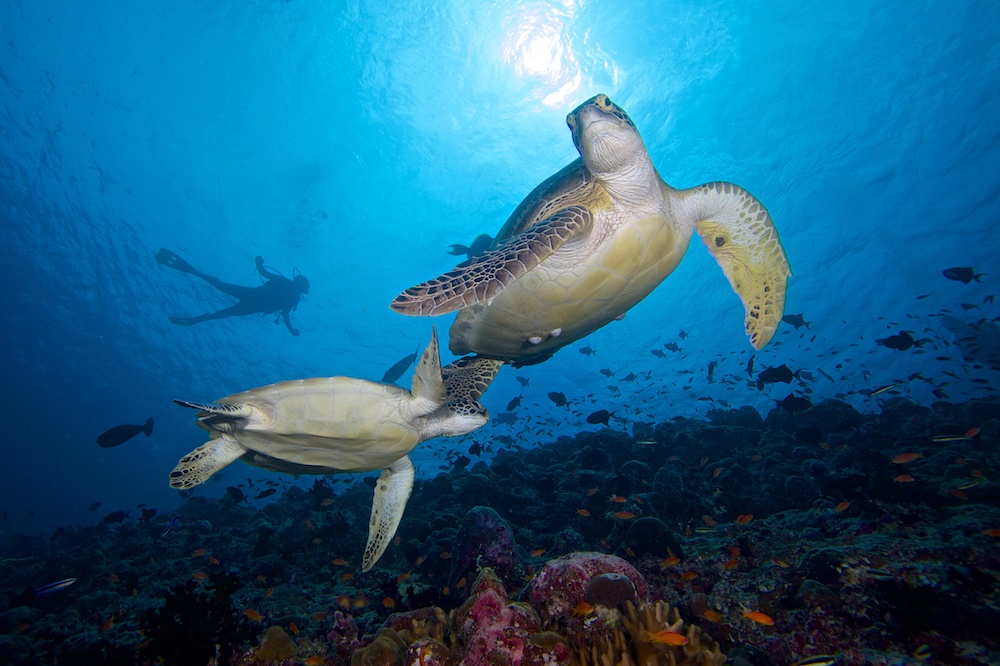 ---
Those wanting to experience an official "baptism" of PADI with a Discover Suba Diving course or venture on to more specific specialties such as Deep Diver, Navigation or Enriched Air come to Spain's Buceo el Bajon. In addition to courses for all levels of diving, the PADI IDC dive shop, located on El Hierro island, delivers divers to some of Spain's most spectacular dive sites. Once there, divers are welcomed to crystal clear waters and a plethora of marine life. Non-diving family members enjoy a long list of water activities that include snorkeling, skiing, kayaking and banana boat rides.
The onsite accommodations, for families can comfortably house anywhere from two to 50 guests. Live like a local in one of 20 apartments that work for long weekends or extended visits with full kitchens and multiple bed options from twin to king.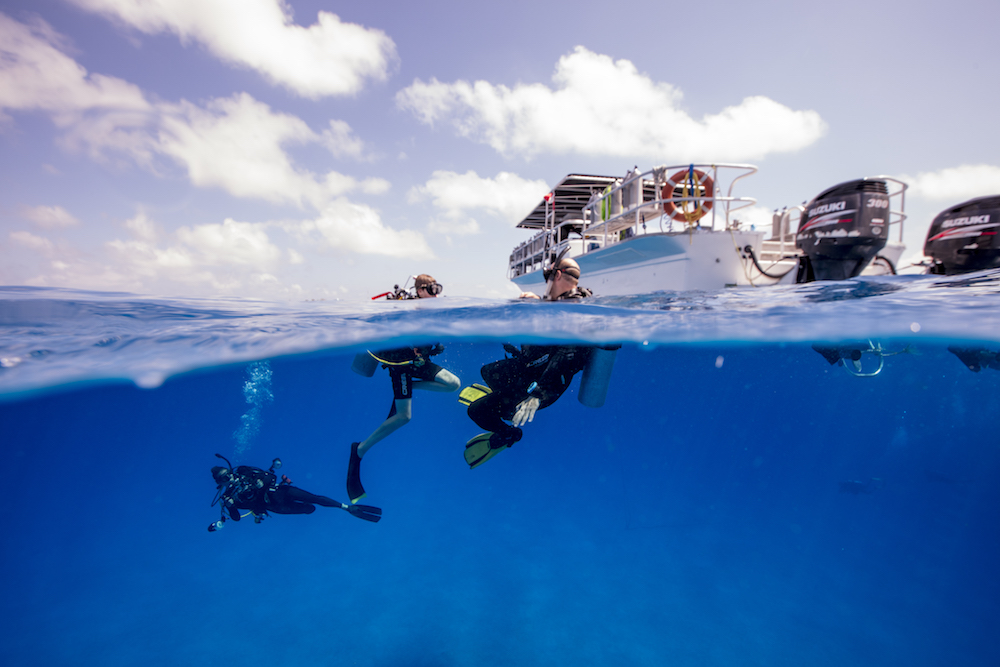 ---
Looking to keep your kids interested in diving? Check out these 5 PADI Specialty courses that kids love…
Happy family diving!!!