Written by guest blogger Claire Ullah. All images provided by Remote + Afloat.
Completing a scuba diving certification had always been a life-long ambition for my partner and I, but we chose to postpone our PADI until we found somewhere extra special to take the course. While island-hopping through the Philippines, we discovered a mysterious destination which promised pristine reefs on a path less traveled. It sounded perfect!
Nestled between the lush hillsides and azure waters of Sogod Bay in Southern Leyte, the little-known town Padre Burgos is a true hidden gem. There is barely any tourism here except for a handful of low-key dive centers. After a flight from Manila, a ferry from Cebu and a very long bus ride from a town called Ormoc, we arrived at our secluded beach side accommodation – Peters Dive Resort.
We couldn't wait to get stuck in after touring the immaculate dive center and found ourselves signing up for the PADI Open Water Diver course before we'd even unpacked our bags!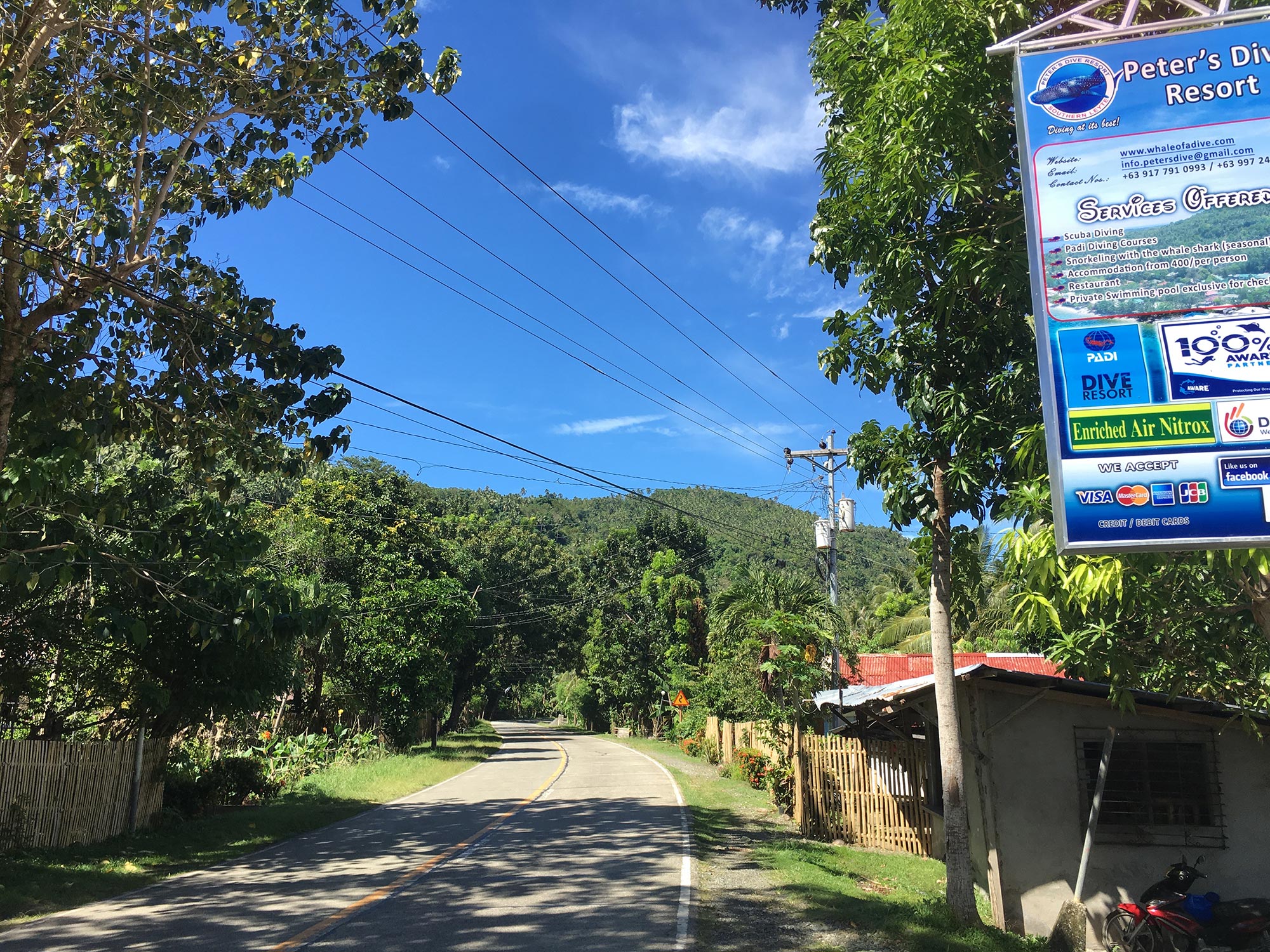 I'd always dreaded training in a group for fear of not being able to take things at my own pace, but thanks to our remote location we received one-to-one tuition with Dive Master Klaus – a German instructor with over 40 years of experience. Although his approach was firm, he had a great sense of humour and gave us plenty of positive feedback, which helped me to relax and combat any initial struggles… such as clearing my mask.
Once we completed our confined water training, it was time to hit the ocean. I didn't feel ready to leave the safe confines of the dive centre pool, but as it turns out, Padre Burgos is the perfect location for divers in the making.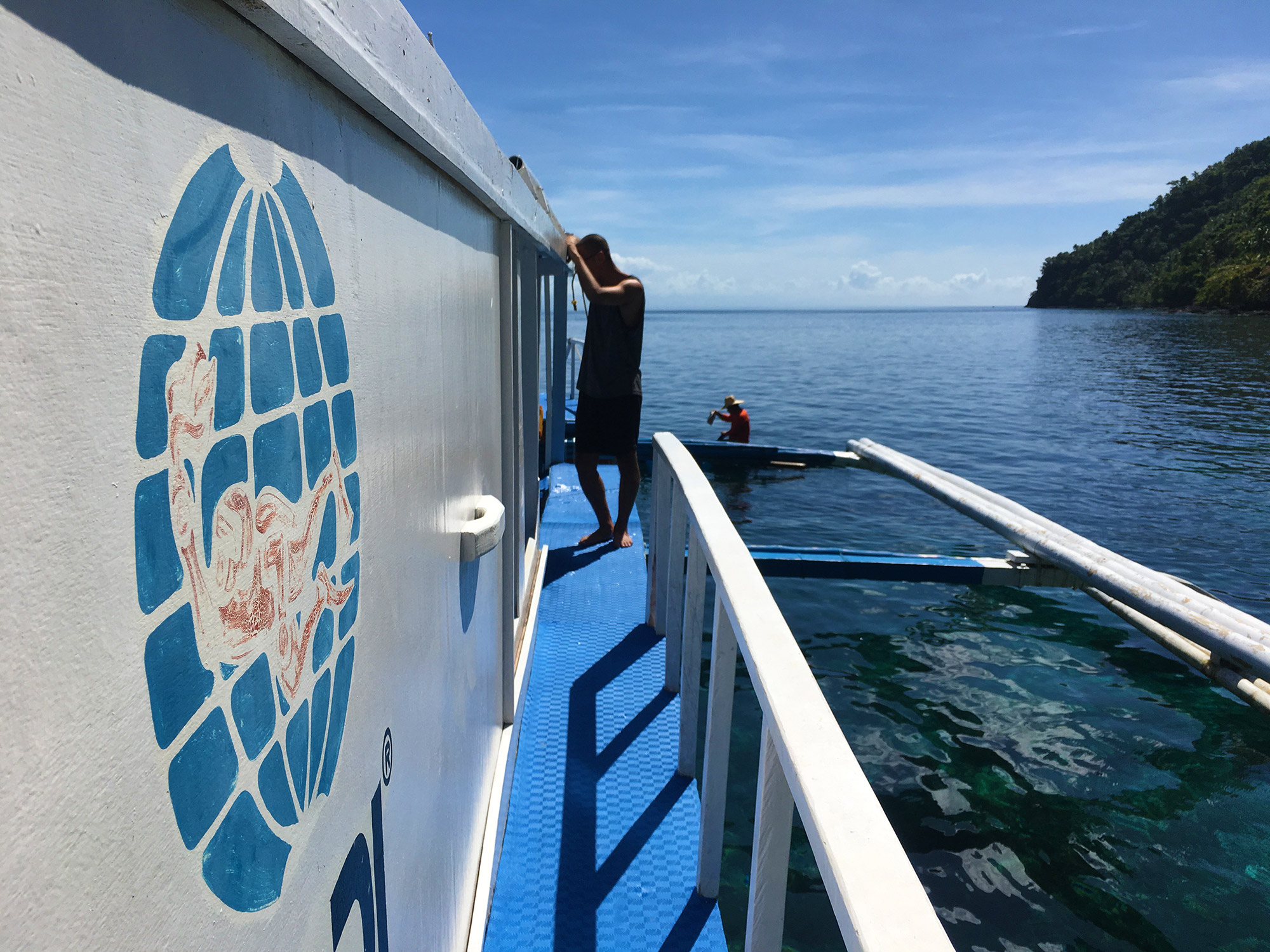 Jumping in a rusty van and driving a just few meters along the coast to a long and deserted beach, we kitted up excitedly for our first proper dive.
As we made entry from the shore and submerged into the ocean, we were greeted by vibrant coral bommies and pinnacles dotted across a sandy seabed. These shallows offered ideal conditions for newbie divers, allowing plenty of space to master our buoyancy.
After successfully accomplishing our Open Water Diver training, we decided to brave the Advanced Open Water Diver course and began with a day of boat diving at the neighbouring island of Limasawa, a marine protected area.
Here, I could practise my giant stride, plunging into the clearest turquoise waters and floating across a deep wall covered in dense black corals, sweeping fans and thousands of colorful anthias fish. The current was strong, which gave us a rather exhilarating opportunity to practise more advanced techniques.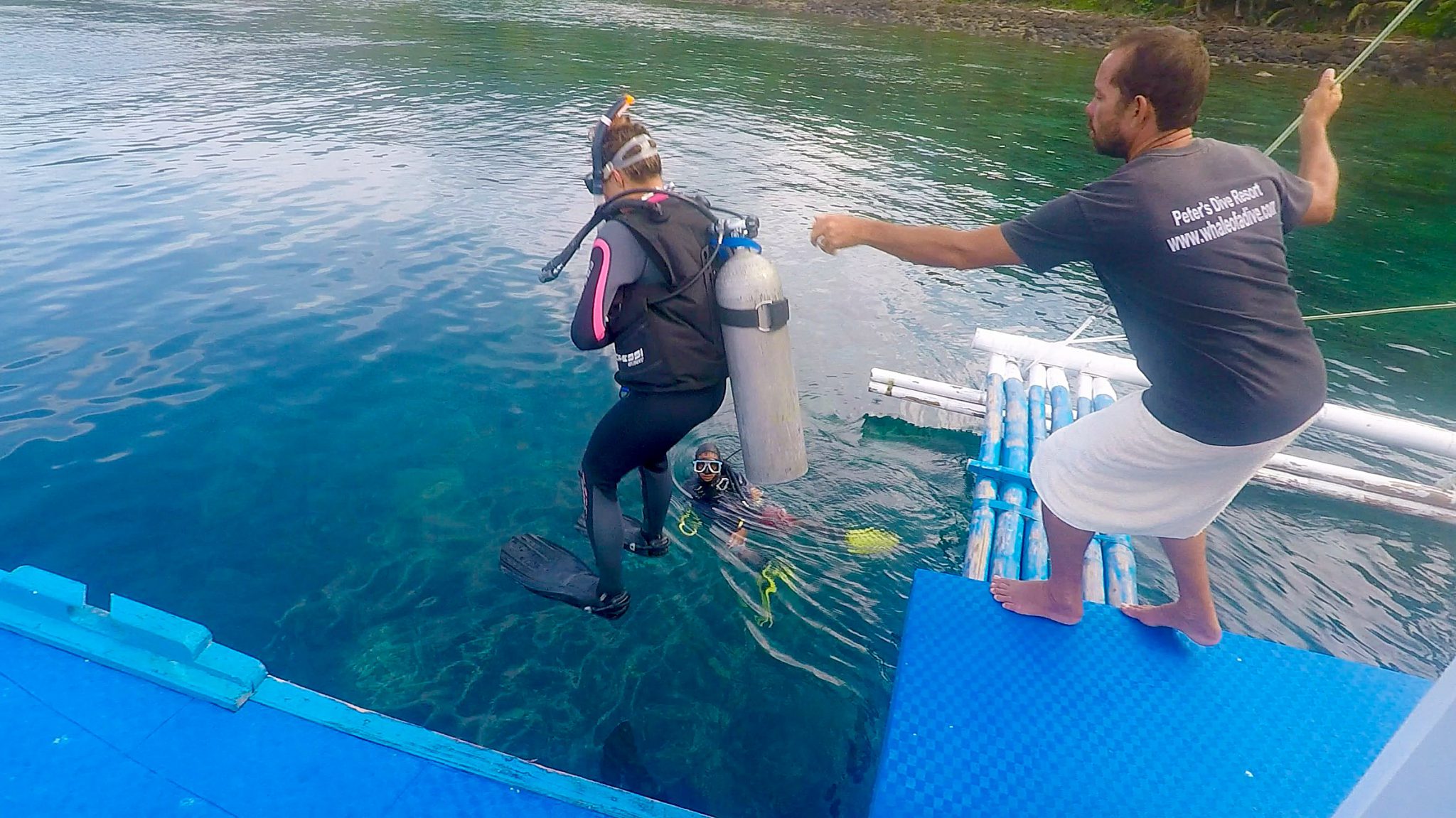 Later, we would set out on our chosen specialty at one of Padre Burgos' top dive sites – the pier. This famous night dive attracts serious underwater photographers on the hunt for rare critters, which lurk after sundown.
Before embarking on this thrilling dive, our instructor tasked us with one final exercise. Wading in anxiously from the slippery steps of the harbor, a torch in one hand and a compass in the other, we sank into the dark and put our navigation know-how to the test.
At last, we were free to explore! Corals emerged from the shadows while a freak show of creatures danced before our eyes. From stargazers to giant frogfish, seahorses to stingrays, this had to be the perfect end to our course.
Completing our PADI Open Water Diver and Advanced Open Water Diver certifications in the diverse underwater world of Padre Burgos helped us become the competent divers we are today. What a privilege it was to develop our skills in such a unique diving destination.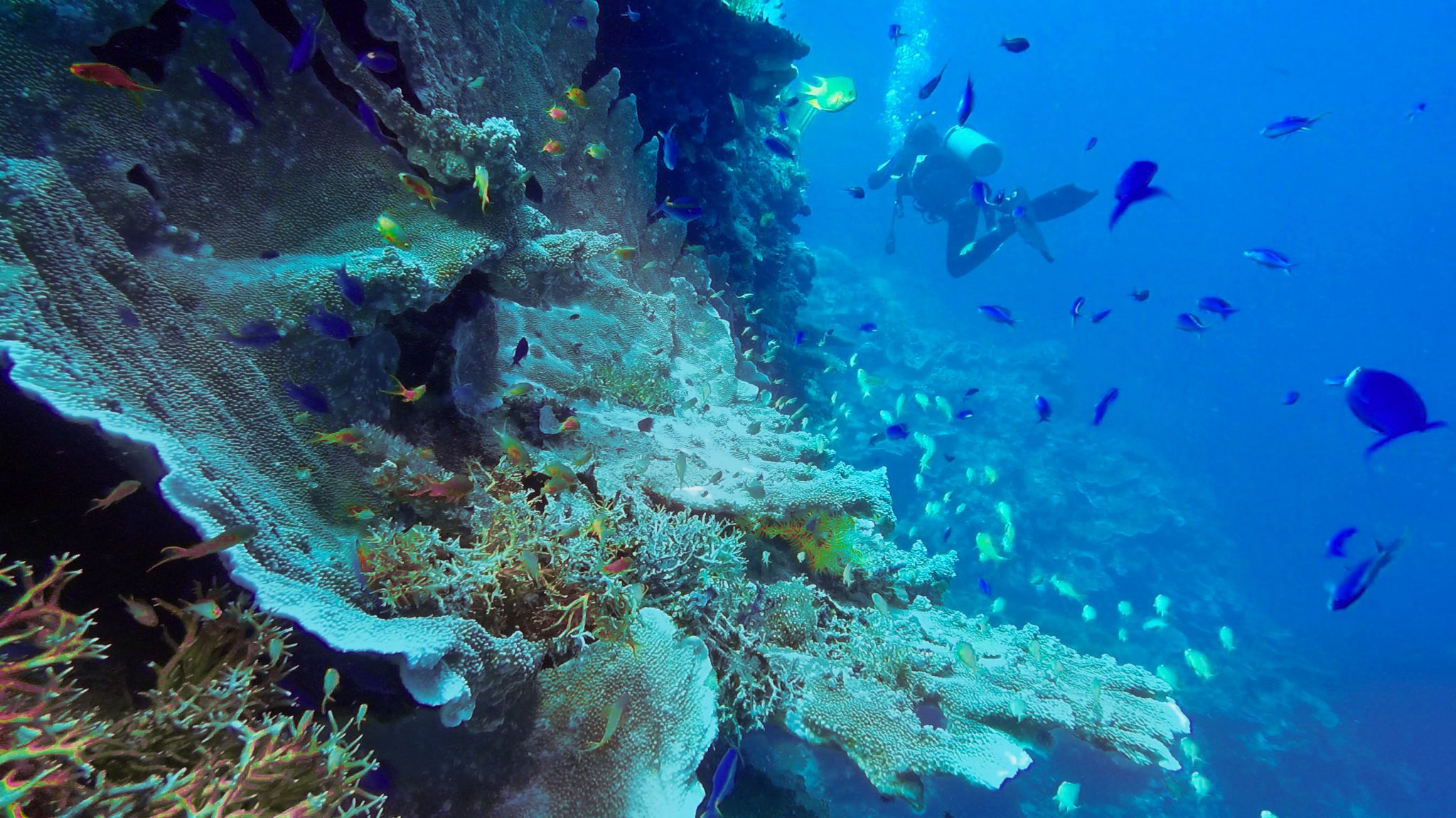 Learn more about the PADI Open Water Diver course and start your eLearning to become a certified diver just-like Claire!
---
Author Bio 
Claire Ullah is the co-founder of Remote + Afloat, alongside her online store Citrus Reef which gives a portion of profits back to ocean conservation. Her combined passion for travel, snorkeling and diving has taken her on a unique journey to some of the world's richest coral reefs and remote islands. Follow Claire as she charts her experiences both over and under the water