How adventurous are you, really? Adventurous enough to come nose-to-nose with Great White Sharks – ultimate apex predators? Read on to dive into our countdown of the top five great white shark dive locations. Let's take your passion for scuba diving to new depths!
An Introduction To Great White Sharks
Before you find yourself beneath the sea with a massive great white shark or two, it's best to do a little homework, first:
Great white sharks are some of the most powerful creatures in the world, and they are certainly not to be taken lightly. Remember, when you dive in the ocean, you are on their turf. That being said, your chance of being attacked by any species of shark is a mere 1 in 3.7 million. In fact, you are far more likely to be killed by a cow, a meteorite, or by being struck by lightning.

As immense as they are graceful, mature great whites grow up to 6.4 m (21 ft) in length and weigh over 3,000 kg (7,000 lb). These gigantic fish can live over 30 years, and newfound information suggests that their life span may be even longer than 70 years, though these studies are still in development.
Great white sharks meander globally, and can be found in coastal and offshore waters that range between 12 – 24°C (53 – 75°F). Greater densities of great whites congregate in fairly specific locations around the world, giving you the best opportunity to scuba dive with these majestic creatures.
Ready to take the plunge with Great White Sharks?
5. Farallon Islands, USA
Only a short boat ride away from San Francisco, the Farallon Islands are the only places in the United States that you can consistently find and dive with great whites. These rocky islands, located 30 miles west of the Golden Gate Bridge in California, can be described through numerous superlatives. Remote and rugged, the Farallon National Wildlife Refuge protect an incredible bounty of wildlife.
The sharks congregate here from September through November, but unfortunately the water at this time is cold and murky. A thick wetsuit, gloves, and a hood are recommended. Fortunately, chumming is not allowed in this area, so a knowledgeable captain is a must.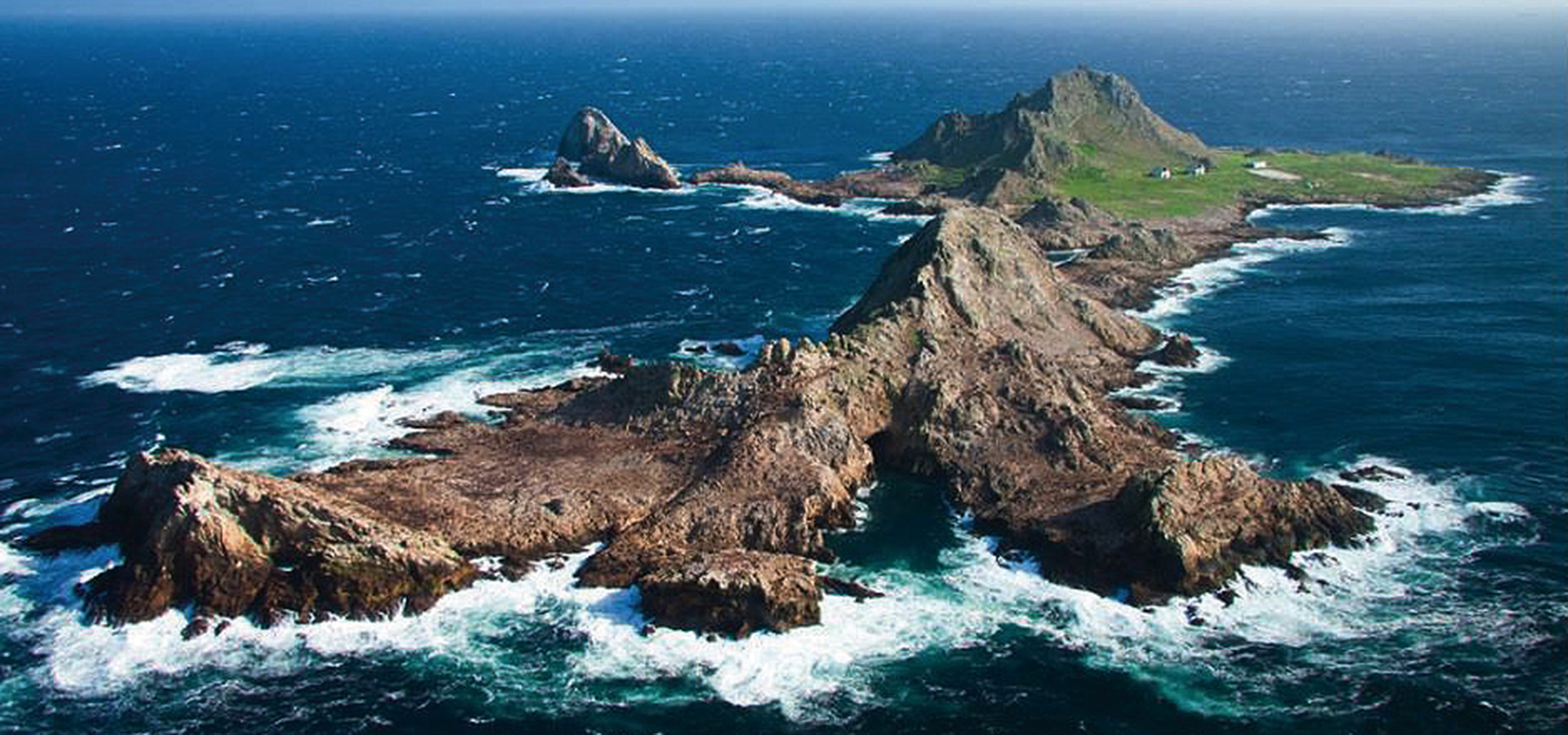 ---
4. Port Lincoln, Australia
Head to Australia to cage dive with the many great whites that lurk around the Neptune Islands. Your boat leaves from Port Lincoln, where you take a 3 hour cruise to this remote, seal covered spot. Wherever there is an abundance of seals, you will find an abundance of sharks. This area is a world renowned hot spot for the vulnerable white sharks, that regularly forage in the area for seals.
The water around Neptune is crystal clear, and the sharks are plentiful. Male Great Whites (up to 5-metres/16-feet) inhabit the islands all year round. Long nose fur seal pups are born in summer (December to January), but don't start entering the ocean until winter (April to August). That's when the giant female Great Whites (up to 6-metres/19-feet) come to the Neptunes.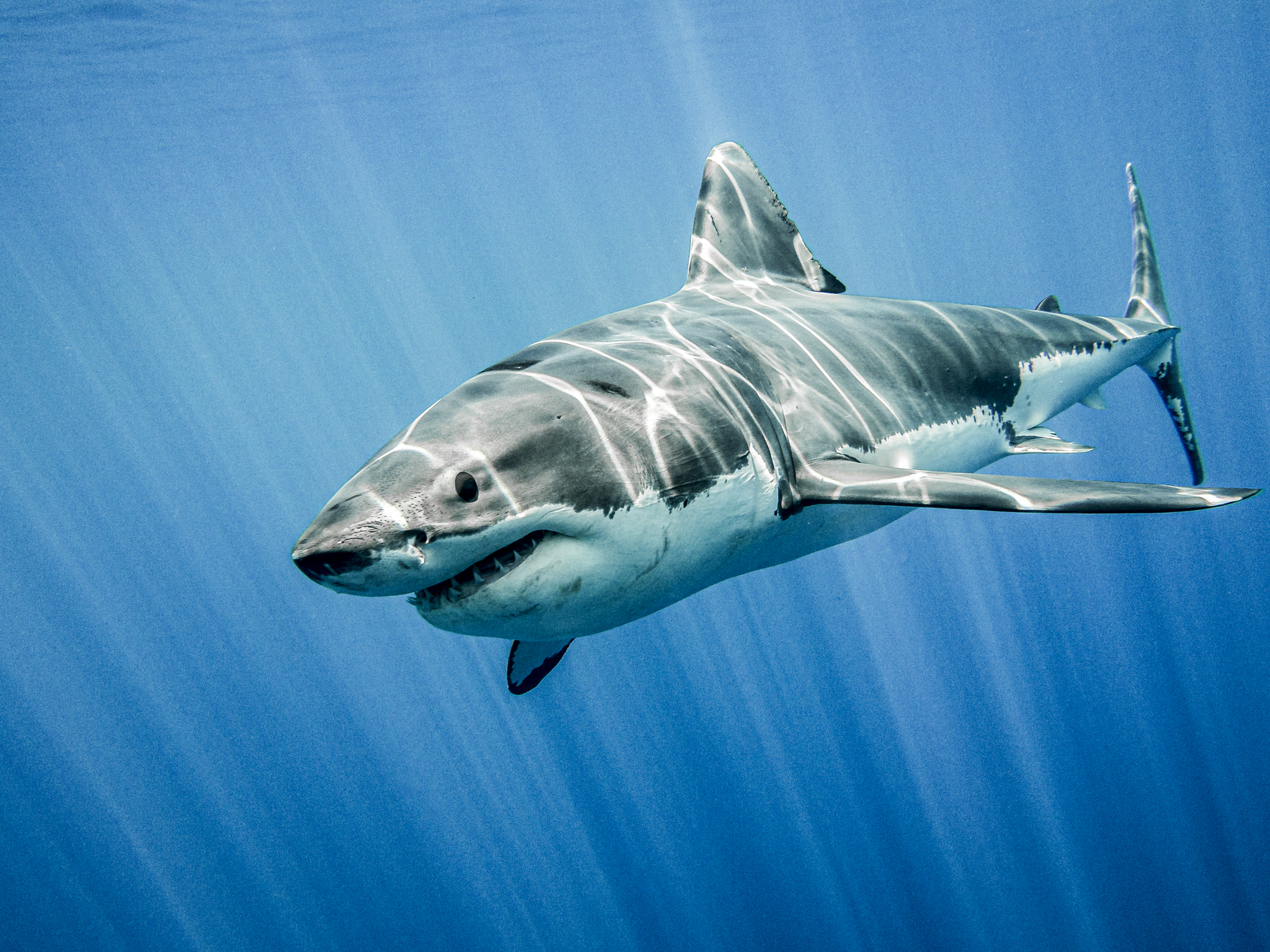 ---
3. Guadalupe Island, Mexico
Found 241 km off the coast of the Baja peninsula, Guadalupe Island is as beautiful as it is remote. This spine-tingling experience is heightened tenfold by crystal-clear water (visibility often soars beyond 30m). Get ready to dive with huge predators, protected by a cage, for an up-close view. An estimated 270 Great Whites visit Guadalupe Island each year so if it's multiple encounters you're after, you're in luck.
Voyages out to the island usually last around five or six days, and you can expect relaxation and fantastic views on your journey. The great whites return to the island in June, but you should visit sometime between July and November for the best shark diving experience.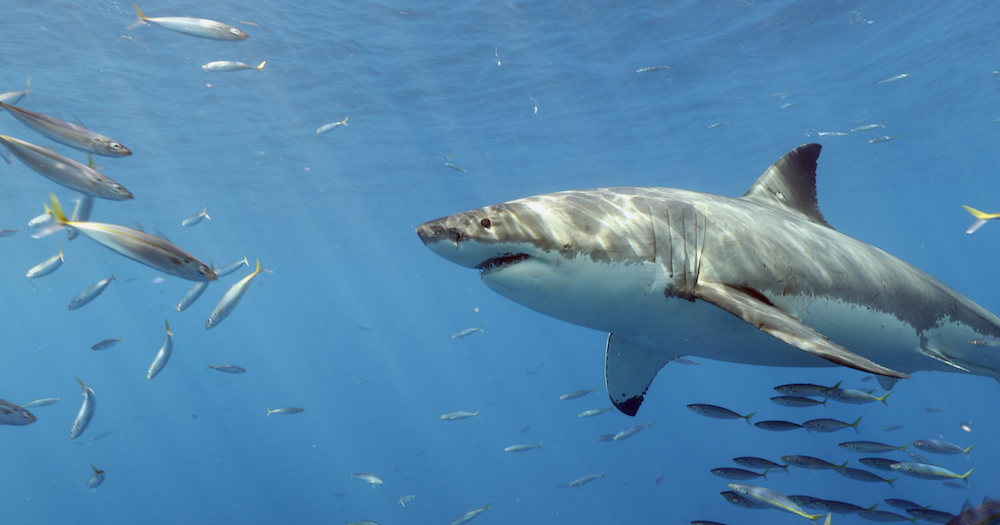 ---
2. False Bay, South Africa
It will come as no surprise that South Africa boasts the top two places to dive with great white sharks. More great whites patrol these waters than anywhere else on the globe. False Bay is just off the coast of Cape Town, making it a convenient and impressive place to go on your shark diving adventure.
From this capital city you will head 35 km south to Seal Island. What makes this dive so unique is that you can witness the great whites breach as they jump to catch their prey. You will spend some time beneath the waves with the sharks as they hunt, allowing you to encounter these creatures in their natural environment.
Scuba diving in the Western Cape province of South Africa is possible year-round. Expect cooler temperatures during the winter season (June-August). However, the southern coast is much calmer and more accessible during these cooler months. On the other hand, the Atlantic coast becomes inaccessible during the winter months. As a rule of thumb, the season in which you visit will determine where you dive. Water temperatures average between 55 and 63°F (13 and 17°C).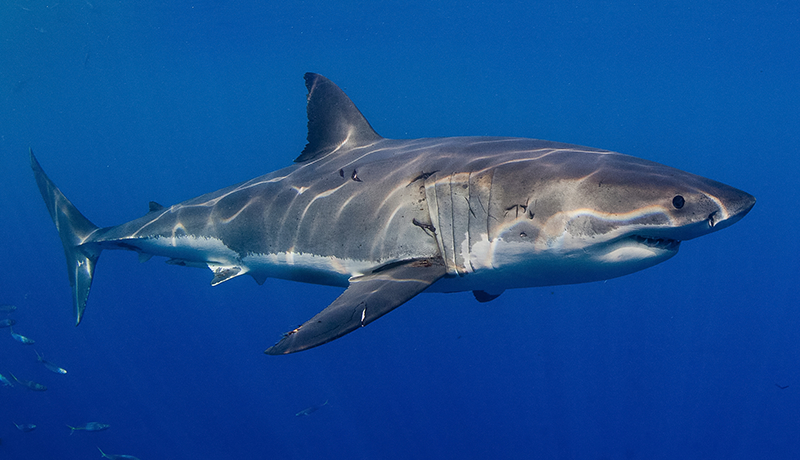 ---
1. Dyer Island, South Africa
The highest concentration of great whites in the world can be found around Dyer Island, only a short ride from Gansbaai. An astounding number of Fur Seals and penguins make this island their home, so you have a great chance of seeing them on your dive, as well as great whites, of course.
The waters around Dyer Island has one of the densest populations of Great White Sharks in the world. Attracted by the colony of roughly 60,000 seals on Geyser Rock separated from Dyer Island by the world-famous "Shark Alley", the apex predators are regularly sighted by thousands of visitors who visit the area to dive each year.
The best months to visit are from May through August, but the water is quite cold any time. For the ultimate shark diving experience, Dyer Island is not to be missed.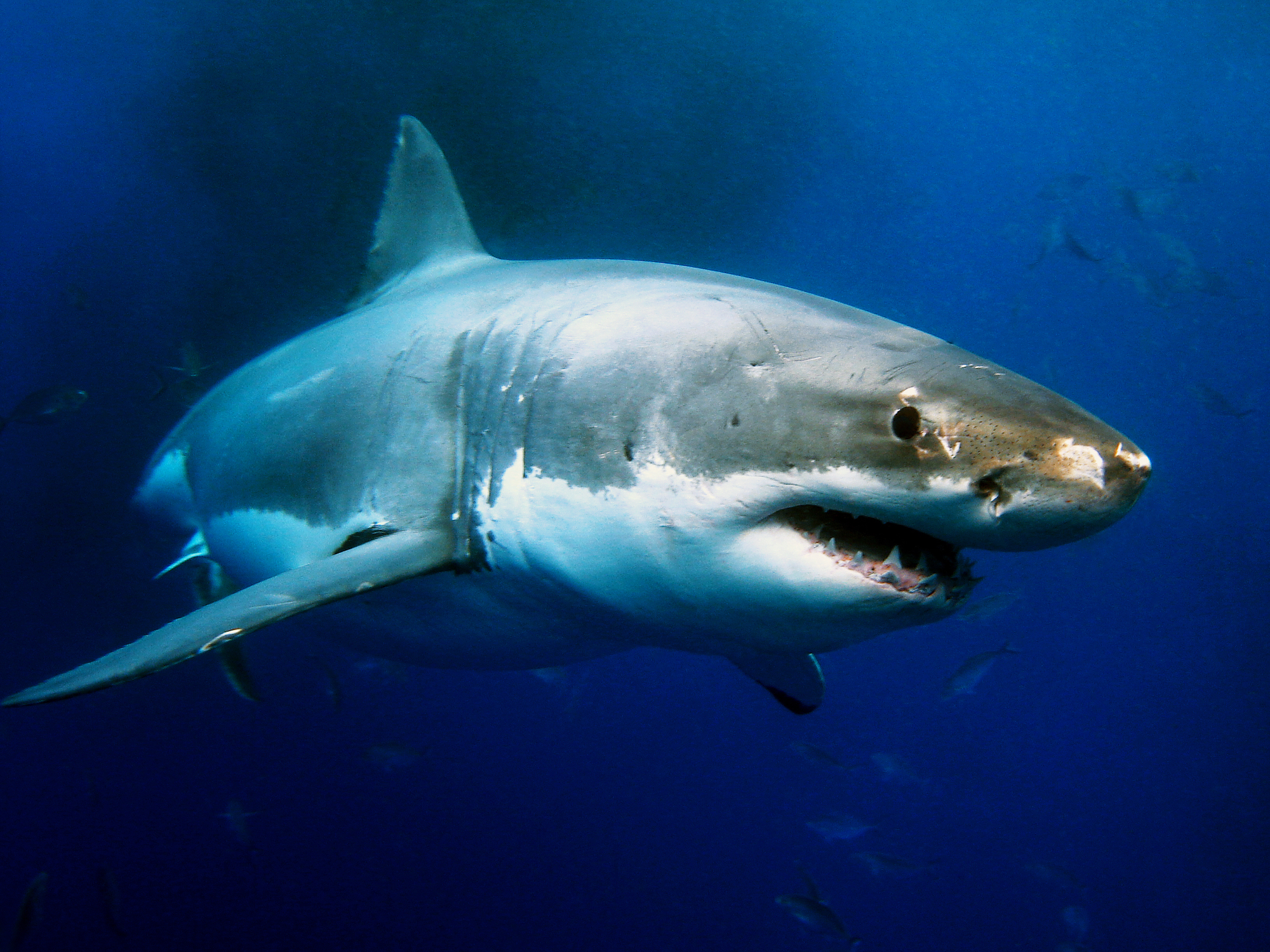 ---
Do you dare to dive with Great White Sharks?
Everyone should dive with Great White Sharks at least once in their lifetime. This is a bucket list item for many divers that cannot be missed. Whether you decide to appreciate these sharks from below or above the water, don't miss your chance to catch a glimpse of these legendary creatures.
Related Reading