Have you ever been on a tropical vacation, but felt like something was missing during those uneventful hours spent lying on the beach? Do you ever find yourself staring at water bodies, contemplating what creatures call them home? If you answered "yes" to either of these questions, it could be time to turn intrigue into adventure. It could be time to find out why scuba diving is the best hobby.
Put simply, scuba diving opens a door to a new world. Whether you're interested in exploring lakes, quarries or oceans, excitement lies ahead. Just imagine, beautiful corals, colorful fish, delicate plants, all found in a variety of underwater environments that elegantly move to their own rhythm — and all will be yours to explore.
---
Why Choose the PADI Open Water Course?
For first-timers, scuba diving can be intimidating. This is why the PADI Open Water Diver Course is the ideal introduction. It builds your confidence and teaches you all of the skills you need to relax and enjoy underwater environments all over the world.
Check out this video to find out more about the PADI Open Water Diver Course:
It's easy to feel inspired when you can see how diving can change your life. Not to mention how fun the course is, too. The class is a great way to build confidence and learn a healthy hobby. Plus, you're sure to make plenty of new friends. You might even find a dive group to join. Get ready for your social calendar to fill up fast!
---
How long is the PADI Open Water Course?
Generally speaking, the PADI Open Water Course takes an average student diver three or four days to complete. It is made up of three major components:
Knowledge Development – Learn and understand basic principles of scuba diving (online, home study (via PADI eLearning) or in a classroom)
Confined Water Skills – Learn basic scuba skills in a swimming pool
Open Water Dives – Review your skills and begin exploring!
After completing these steps, you'll be a qualified PADI Open Water diver.
---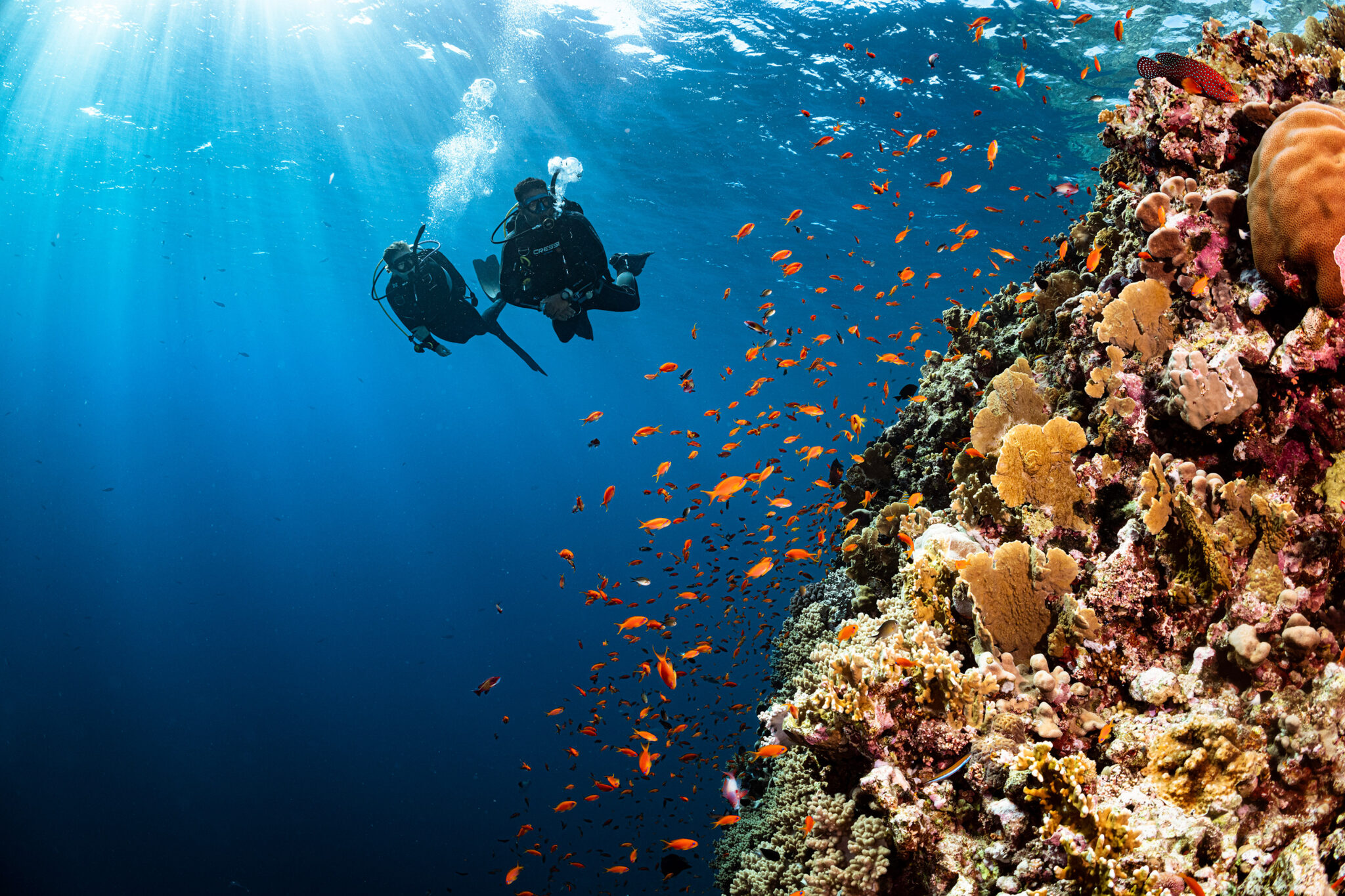 More Reasons to Complete the PADI Open Water Course
There is more than one reason to get scuba certified. Yes, gaining your certification gives you a way to explore the world below the water's surface, but there's more to it. Here are some best reasons to sign up for your PADI:
To Experience a Unique Feeling – The feeling you get as you breathe comfortably under water for the first time is incredible. As the bubbles tickle your face and your body experiences the sensation of being virtually weightless, every one of your senses will be stimulated.
To Get Closer to Nature – Some of the world's most interesting flora and fauna exist in its waters. A life spent only above the water's surface will mean you're missing out on some of the best things to see.
To Learn Something New – Learning how to scuba dive teaches you both new skills and knowledge. From using a regulator to calculating surface intervals, if you're looking for something different to try, scuba diving could be the answer.
To Boost Your Resume – A scuba diving certification is a great way to add an extra dimension to a resume. The hobby shows you're interesting, adventurous and capable of learning.
To Begin a New Career – Getting your PADI Open Water certification could be the first step in a new career as a PADI Professional. It's not unusual for people to fall in love with diving the second they sink beneath the surface.
Finally, an important warning — once you discover how amazing the underwater world truly is, be aware that life above the surface may never be the same again!
---
Ready to sign up to get scuba-certified? Get started online with PADI eLearning or find your nearest PADI Dive Shop using the dive shop locator.