Diving in Colombia and want to know what marine life you could encounter? Offering diving opportunities in both the Caribbean Sea and the Pacific Ocean, Colombia is the perfect destination for your next diving certification or vacation. No matter whether you're a seasoned diver or a complete beginner getting PADI Open Water Diver certified, Colombia's marine life will leave your endlessly inspired. In this article, we'll dive into the enchanting world of Colombian marine life.
Here are eight incredible marine species that you can encounter while diving in Colombia to inspire your next vacation or certification.
---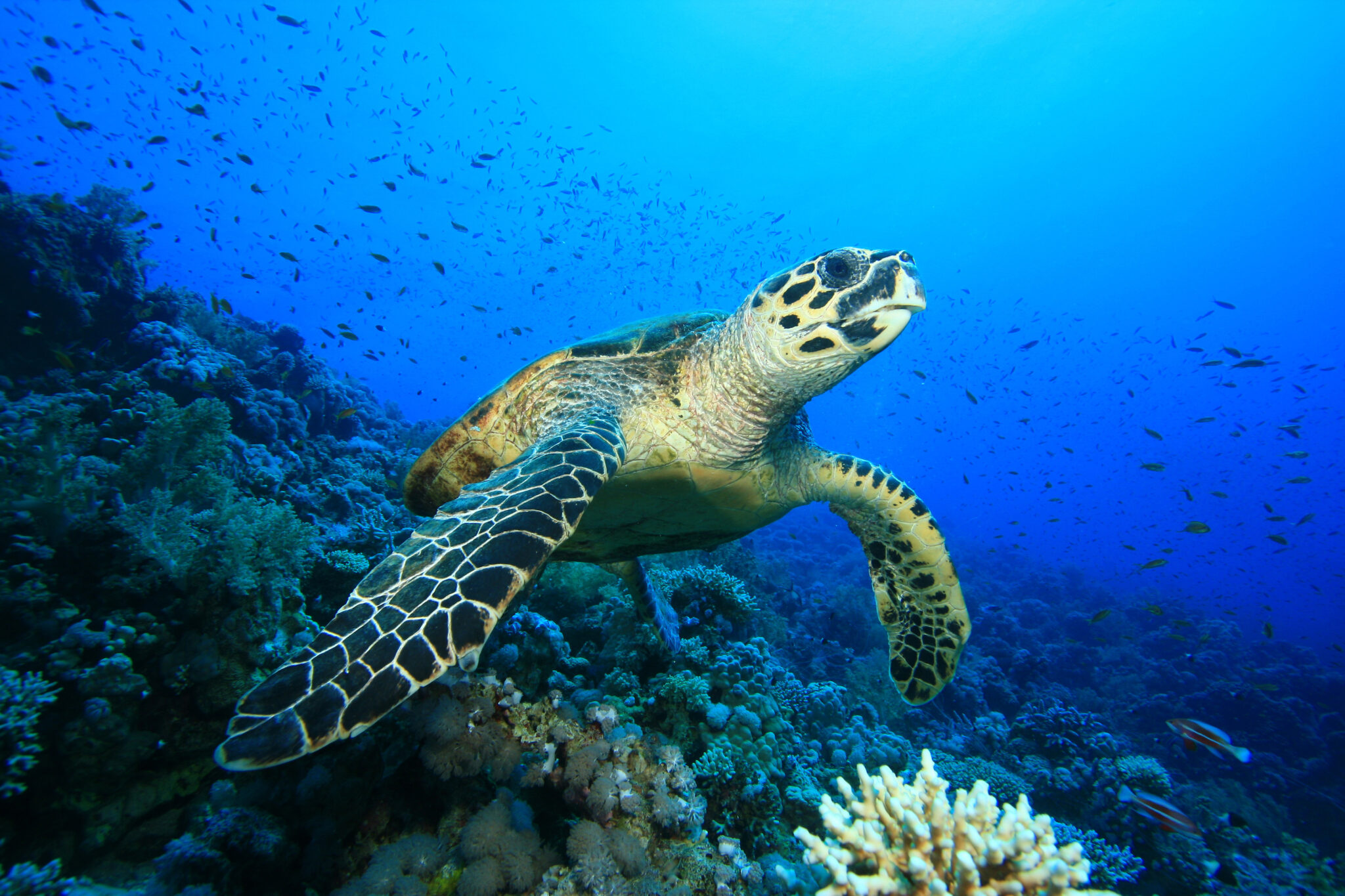 1. Sea Turtles
Diving in Colombia gives you the chance to encounter up to four sea turtle species gracefully gliding through the water or resting on coral reefs. Hawksbill, green, leatherback and loggerhead sea turtles are all known to swim in Colombia's waters and to migrate to its beaches to lay their eggs. Being home to one of the largest barrier reefs in the world, Providencia is one of the best locations to get up close to these marine reptiles. The San Bernardo Islands, Bahía Solano and the Rosario Islands are also wonderful dive sites to encounter sea turtles.
---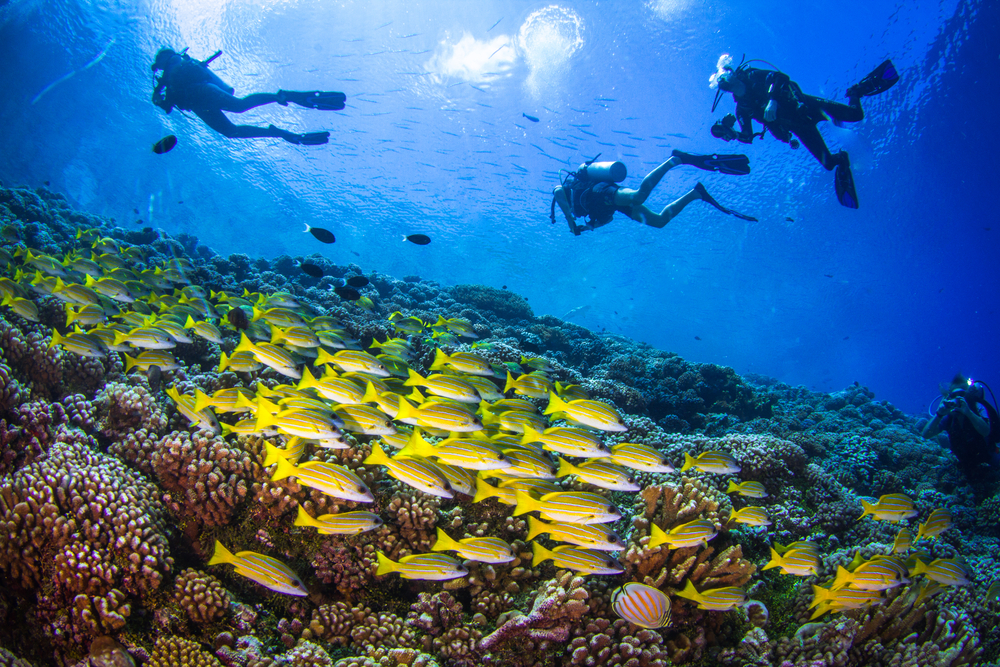 2. Coral Reefs
Colombia boasts some of the most vibrant and diverse coral reefs in the world. As you explore the depths, you'll be mesmerized by the kaleidoscope of colors exhibited by the corals. Some of the best diving in Colombia's Caribbean Sea is at San Andres and Providencia Islands. Located within the Seaflower Biosphere Reserve, around 750 km (466 miles) from the mainland, Providencia is a great place for beginner divers to perfect their technique. Santa Catalina offers unforgettable diving, too. Around the world coral reefs are threatened ecosystems. Learn what you can do to protect them.
---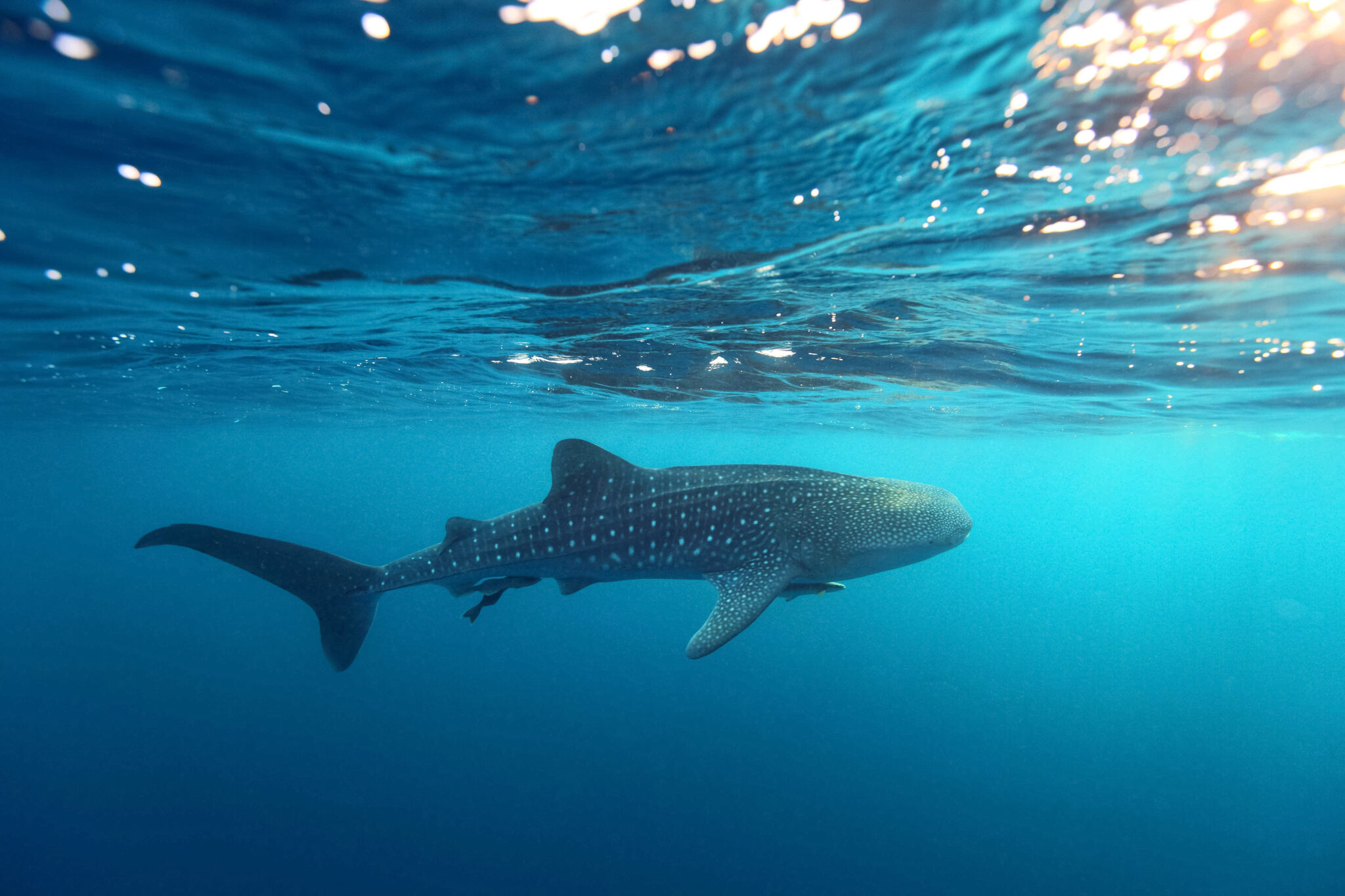 3. Whale Sharks
Colombia's warm coastal waters are the ideal spot for the gentle giants of the ocean. These magnificent creatures, with their polka-dotted skin and serene presence, are a sight to behold. Diving in Colombia offers many unique opportunities to swim alongside whale sharks at the right time of year, making it a must-see experience for any scuba diver. Malpelo Island is a shark diving hotspot year-round but plan your diving trip for July to October for the best chance of encountering these ocean migrants.
---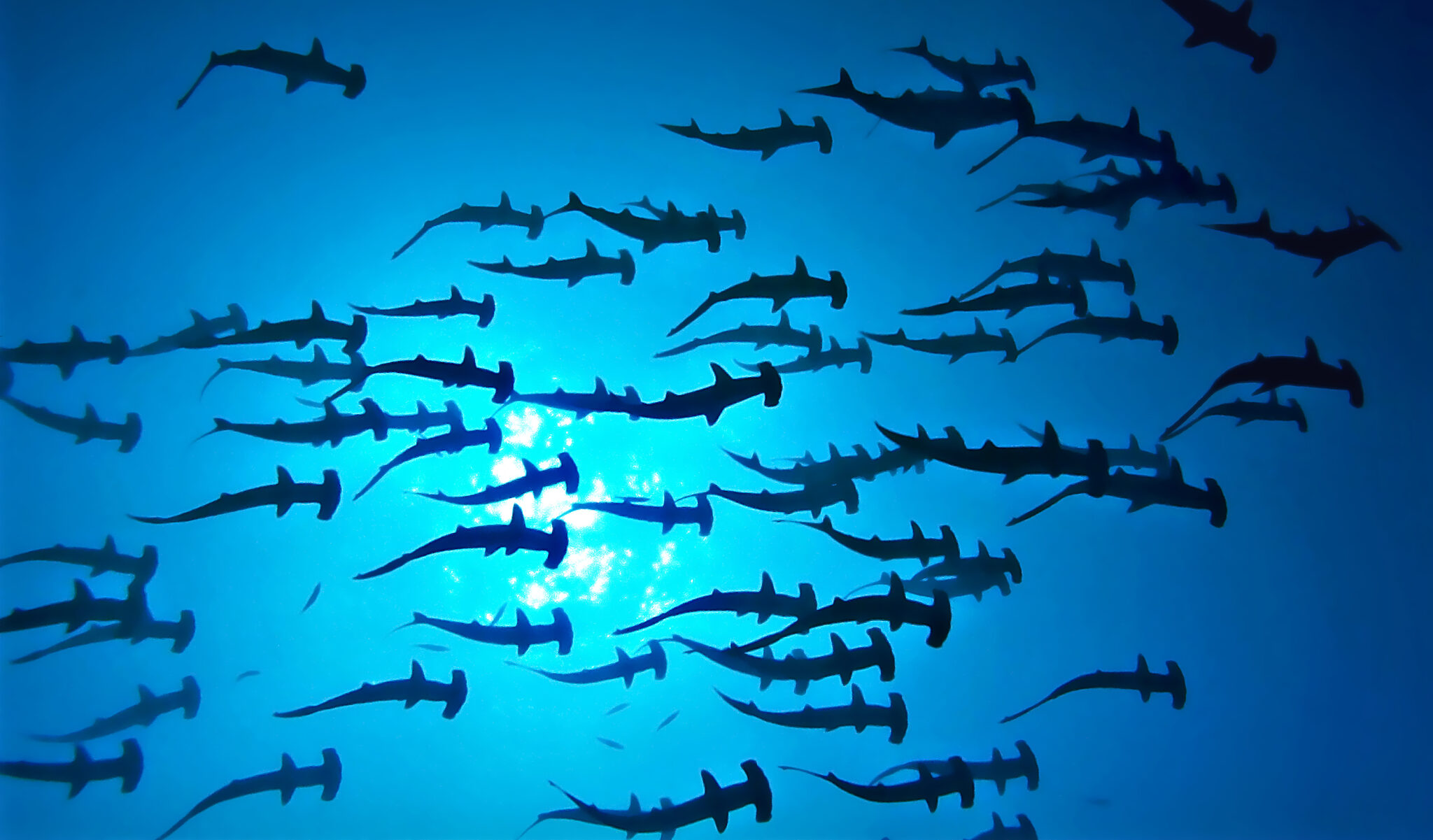 4. Hammerhead Sharks
For the more advanced and adventurous divers, Colombia offers hard-to-beat encounters with hammerhead sharks. With their distinctive hammer-shaped heads these predators are a thrilling sight and high up on many divers' bucket lists. Witnessing a school of hammerheads in their natural environment is an experience that will stay with you forever. Malpelo Island is one of the best diving destinations in the world to experience these oceanic wonders. Here you can share the water with schools of over 100 hammerheads. Learn more about the shark diving capital of the world.
---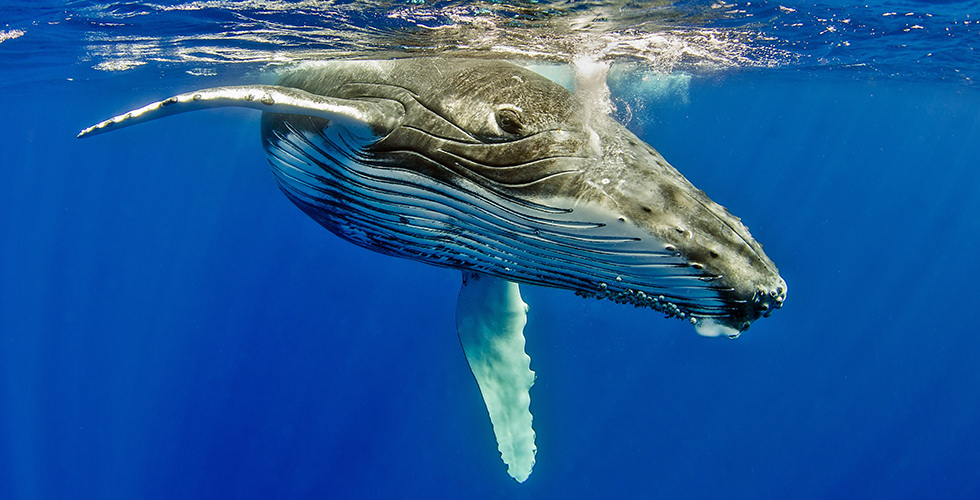 5. Humpback Whales
Colombia offers exhilarating opportunities to see these magnificent whales up close. In fact, it is one of the best places in the world to see humpback whales. In the crystal clear waters surrounding Colombia, a majestic spectacle unfolds between July and November each year – the arrival of humpback whales to the Colombian Pacific. These graceful giants migrate to the warm Pacific coast for their mating season. Sharing the water with these inspiring animals is an experience that will never leave you. You might be even luckier and be greeted by the beautiful melodies of humpback whale songs echoing through the water as you descend into the deep blue. That will leave you speechless.
---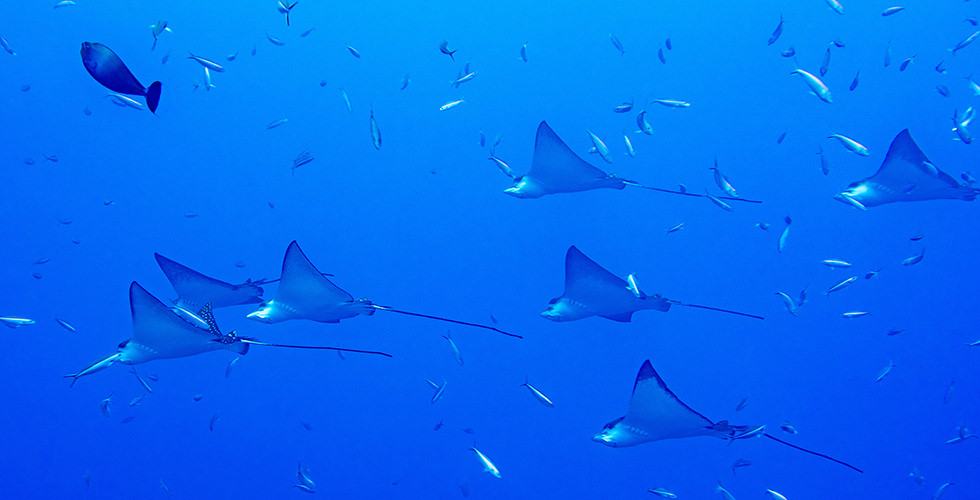 6. Eagle Rays
Eagle rays are simply stunning. As they glide effortlessly through the water, it is hard not to be captivated by their beauty. Between May and June, aggregations of eagle rays, mobula rays and mantas can be seen in Malpelo, but eagle rays can also be spotted closer inshore. So, you have a good chance of encountering these graceful gliders at popular dive sites in Providencia as well.
---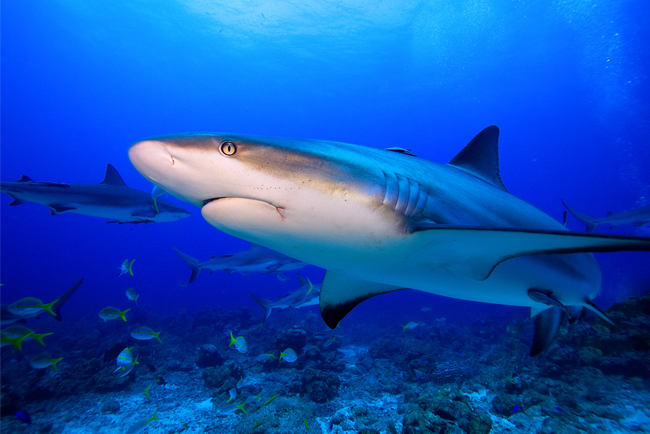 7. Caribbean Reef Shark
For those seeking a once-in-a-lifetime diving experience, Colombia's waters provide an outstanding opportunity to encounter Caribbean Reef Sharks. Home to Caribbean Reef Sharks throughout the year, San Andres and Providencia are simply some of the best destinations in the world for spotting these sharks. As you descend into the depths, keep your eyes peeled for sightings of these beautiful creatures. The thrill of coming face-to-face with a Caribbean Reef Shark in Colombia is unparalleled. Without a doubt, you will leave with memories that last a lifetime.
---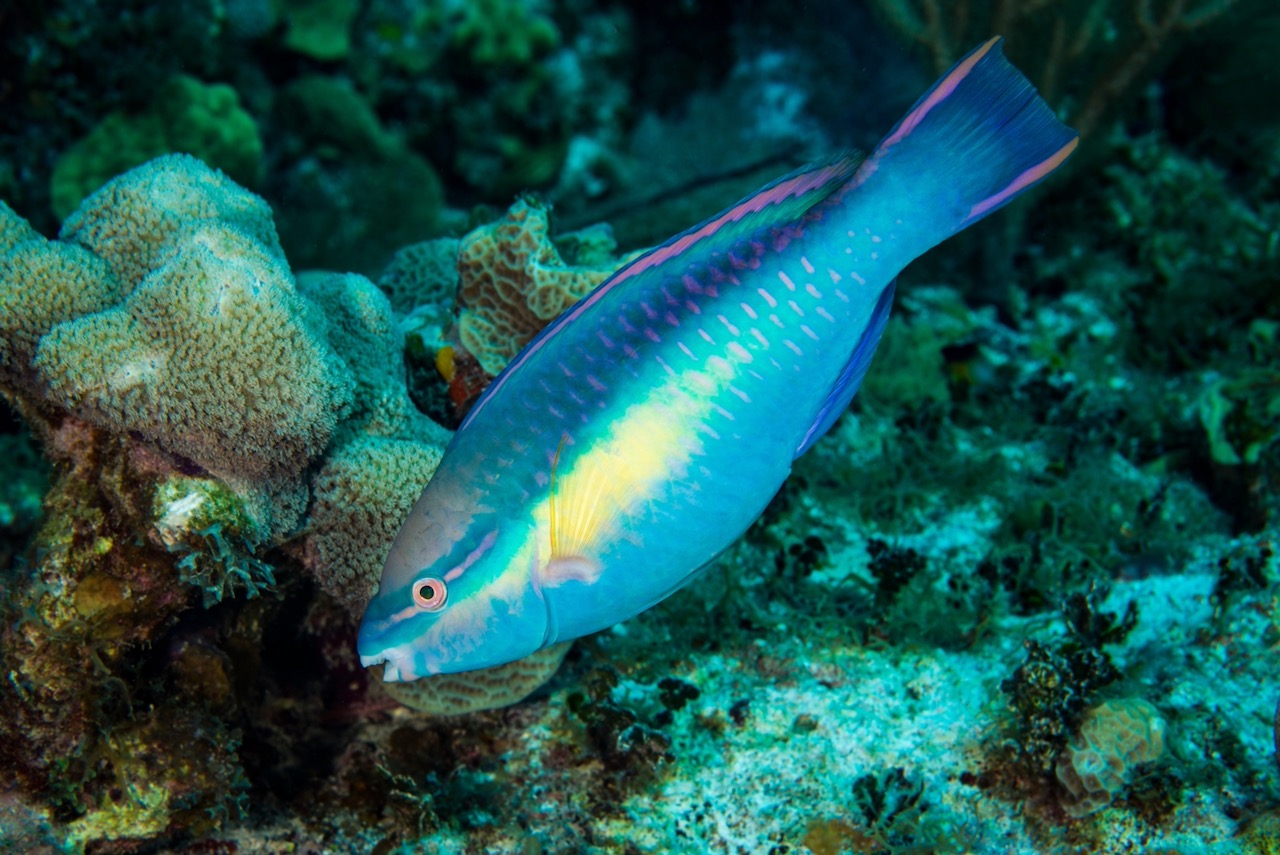 8. Parrotfish
Scuba divers exploring the Rosario and San Bernardo Corals National Natural Park can easily spot parrotfish in the area's clear waters. These colorful fish, known for their beak-like mouths and vibrant bodies, thrive amidst diverse coral formations. They play a crucial role in the ecosystem by grazing on the coral and contributing to sand production. Observing these fascinating creatures in action against the backdrop of flourishing coral reefs is a memorable experience for any underwater enthusiast.
---
Ready to dive in and experience marine life in Colombia? Find a PADI Dive Shop to get your diving certification in Colombia or get in touch with experts at PADI Travel to book your next underwater vacation. Need more inspiration for where to head? Check out these Must See Dive Sites in Colombia too.
---