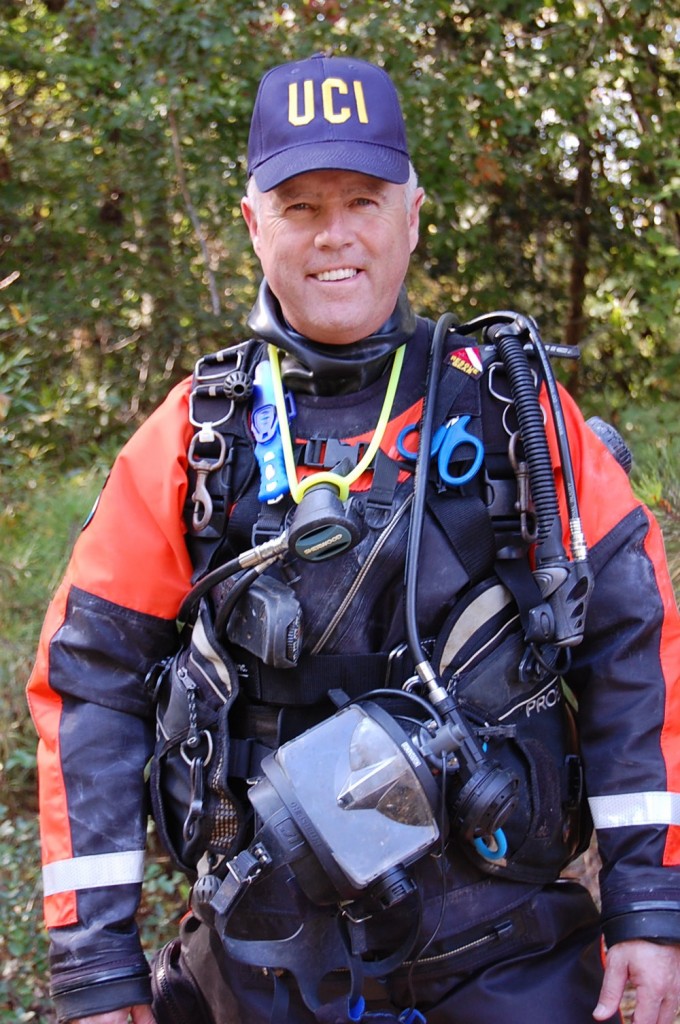 What was your path to working as a public safety diver, underwater criminal investigator? 
I became a certified diver right after I got out of the army. A year later I joined the Virginia State Police and my Field Training Officer happened to be a State Police Diver who told me about their dive team.
While going through training, he was called to recover some stolen handguns and asked if I wanted to come along. I could not believe it! There I was… searching  in the mud with zero visibility and my hand hit something hard. I felt its shape and  realized I had recovered a stolen handgun. On that day, something happened inside me. I discovered what I was going to do for the rest of my life.
What basic diving skills are essential for a public safety diver?
A Public Safety Diver must learn to master all their basic scuba skills. These skills are your foundation and what you bring into the water with you.
Basic scuba skills that are not mastered are weaknesses we have and if allowed to fester can become what I call "monsters." When it's deep, cold and dark the monsters tend to show themselves and if you're not careful, can come out to play.
What  are the most important personal characteristics for someone with a job like yours?
Servitude, humbleness and appreciation.
Other things a diver should have on his/her resume (educational background, volunteer work, etc)?
It helps to have a background in a public safety service like fire, rescue or law enforcement. These public safety services open the door.
You do not have to start a new career. You can get connected by volunteering your time with one of these agencies and then join their dive team.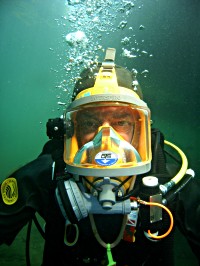 What are career opportunities like for divers interested in working as a public safety diver or underwater criminal investigator?
More and more law enforcement agencies are seeing the need to have highly trained and certified Underwater Criminal Investigators (UCI) to respond when their investigations lead to the water's edge.
A UCI Diver is trained to recover anything from a bullet, knife, handgun, rifle, body, or vehicle. When they locate their target, they market it, triangulate its location, photograph it, document their involvement, then package it all while using proper evidence handling and chain of custody procedures.
Career opportunities are growing worldwide as more and more departments and agencies recognize the need for divers with UCI capabilities.
Any interesting stories or quotes or bits of advice  for divers who aspire to become a Public Safety Diver?
Once I was diving in a farmer's pond for a murder weapon; there was zero visibility, shallow water and a mucky bottom. I was on a search pattern called a jackstay, which is basically a grid line that lies on the bottom and is held straight and tight by down weights at each end. I was wearing full scuba, including a wetsuit, hood and gloves and holding a second stage regulator in my mouth. The only skin exposed was my lips.
After searching for about 30 minutes, something small came out of the darkness and bit down on my upper lip and started pulling. I could actually hear my skin ripping. I screamed (like a man) and reached out instinctively to defend myself and to stop what I believed to be a small fish from biting me. But with Ninja like reflexes, the invisible assailant would let go long enough to move out of the way of my hand, only to bite down on another part of my lip. This went on for several seconds until I realized I was losing the battle.
Attempting to continue to conduct a thorough search for the weapon, I held the search line with one hand and searched and fought with the other hand moving forward on the line until I finally got out of his (or her) nest or territory. Once at the other end I moved the down weight over and started coming back in the opposite direction.
There I was, alone in the darkness, searching the muck bottom, moving forward and all of a sudden, I start hearing the Jaw's theme, Dooooo, doo, Dooooo, Doo, Do, Do, Do, Do… I could not get it out of my head as I headed back towards its lair. Sure enough, the pond shark attacked.  It took another pass before I was finally clear of his onslaught.
Eventually I recovered the weapon and as I was getting out of the water, the other divers started laughing.  I  looked in my vehicle's side mirror and discovered razor thin bite marks all along my upper and lower lips and blood streaming down my chin. They asked me what happened. Looking back at the pond, I told them I was attacked and had my butt kicked by a great white pond shark.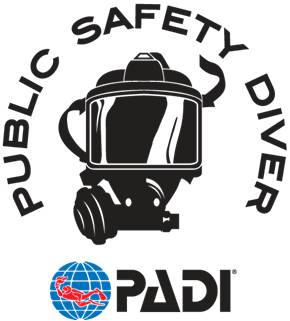 What underwater critter would you like to see that you haven't already?
I would like to see the snapping turtles before they bite me. They hurt!
What are some of the more unique experiences of public safety diving?
During a murder weapon recovery… everything is hinging on your abilities and dive skills to make the recovery. I've had murderers laugh and tell me to my face that I'll never find it. The look on their face is priceless when I make the recovery.
Body recoveries are also interesting. You are called upon to help bring closure to a horrible situation and you do this by using your diving skills. A family can't begin to heal until their loved one is recovered. What an honor it is to be asked to help.
Interested in becoming a Public Safety Diver?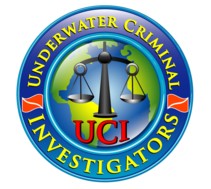 Find out more about the PADI Public Safety Diver program.
Read more in our scuba career interview series.