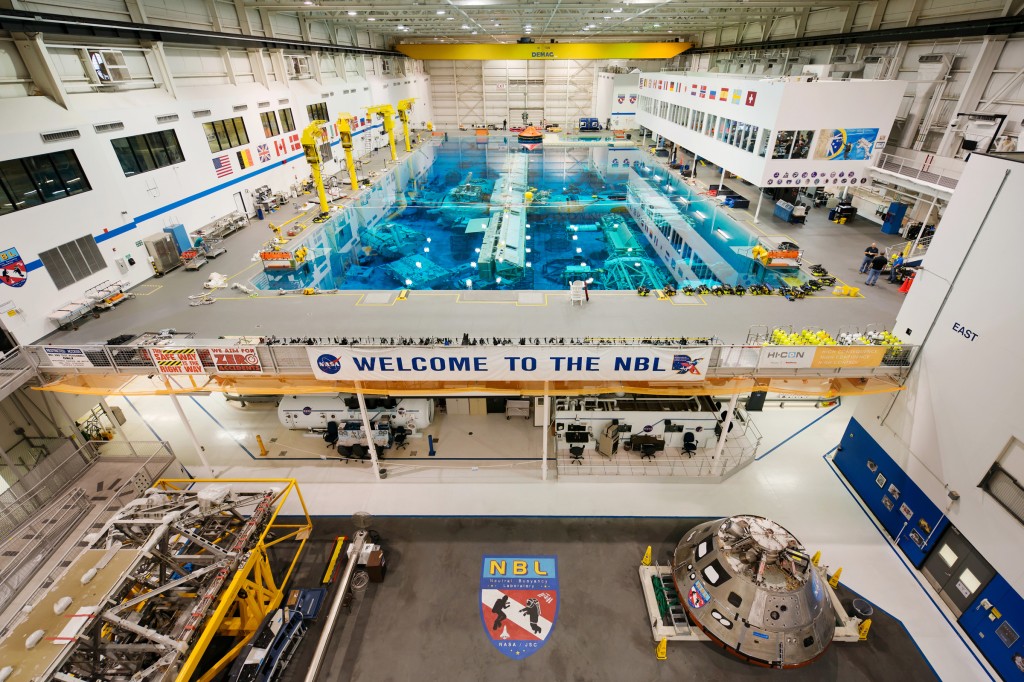 A team of professionals work for months, sometimes years, preparing an astronaut to leave mother earth and enter into orbit.  Of all the environmental changes the astronaut will experience, perhaps the most significant one is weightlessness. That's where professional scuba divers like Chris Peterman come in – preparing astronauts for space missions through underwater training.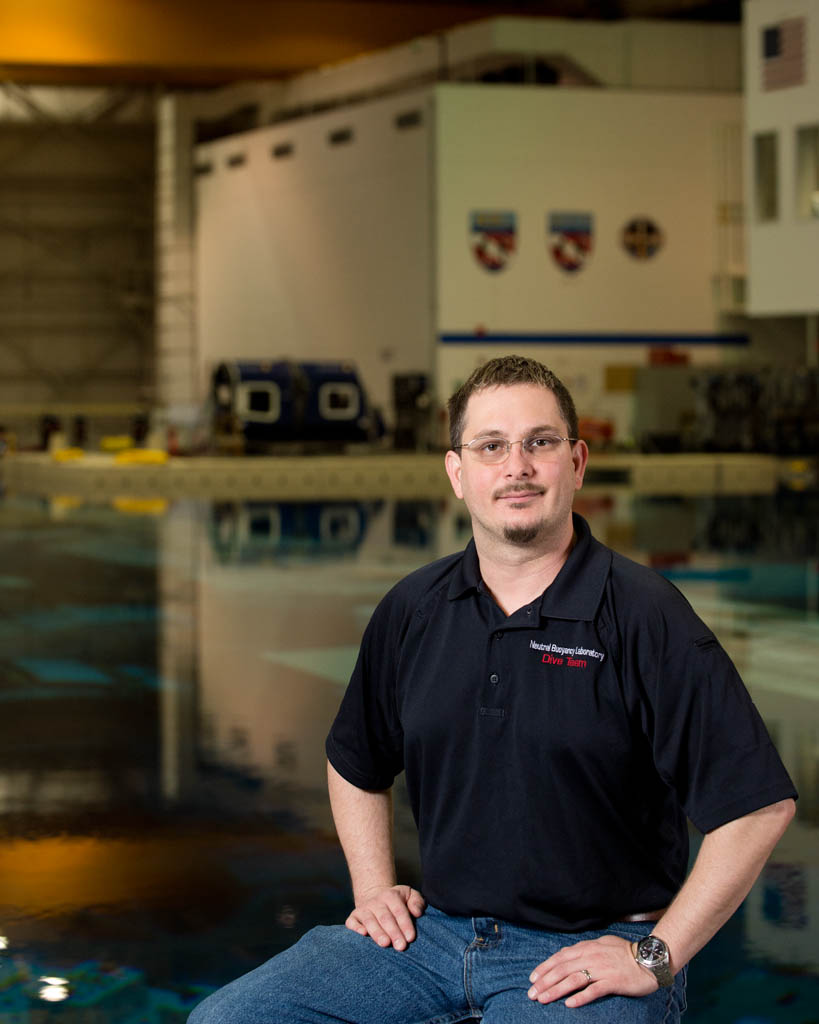 Peterman works as a Dive Operations Specialist at the Neutral Buoyancy Laboratory (NBL) located at the Sonny Carter Training Facility near NASA's Johnson Space Center in Houston, Texas, USA. It's here he works closely with astronauts to prepare them for what it's like to be in a neutrally buoyant environment (thus the name of the lab), similar to what they will experience in space.
What does neutral buoyancy mean? You may have heard the term a lot, and experienced it while diving.
Neutral Buoyancy  is a term used to describe something that has an equal tendency to float as it does sink. Divers know the feeling, as do astronauts. While being underwater isn't exactly like being in space (astronauts feel the weight of their suits as well as the drag of the water) it's similar enough to provide important training so astronauts are mentally and physically ready.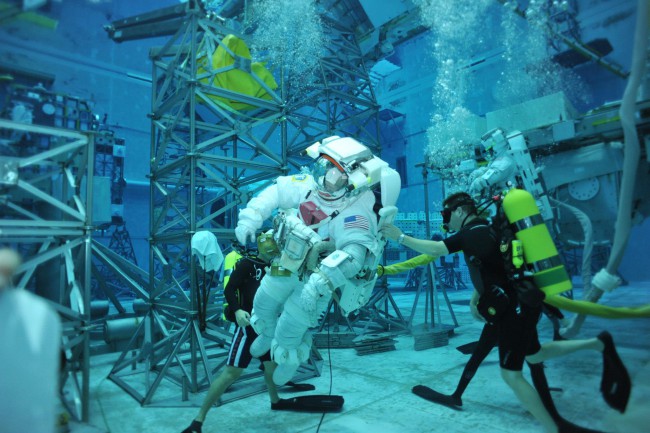 How did Peterman end up with such an interesting job? He started his professional career as a technology consultant, but after getting scuba certified in 2002, decided to pursue a career in diving: something many of us dream about. Peterman describes his path to working full time as a diver:
"While continuing my technology career, I worked part time at several dive shops, taught scuba classes, volunteered as a search and recovery diver, and taught at the University of Texas at Austin scuba program. If there was work underwater to be done I would do it," says Peterman.
"I applied to the NBL twice, once shortly after getting certified and again after building my diving resume and experience. The second time I was hired."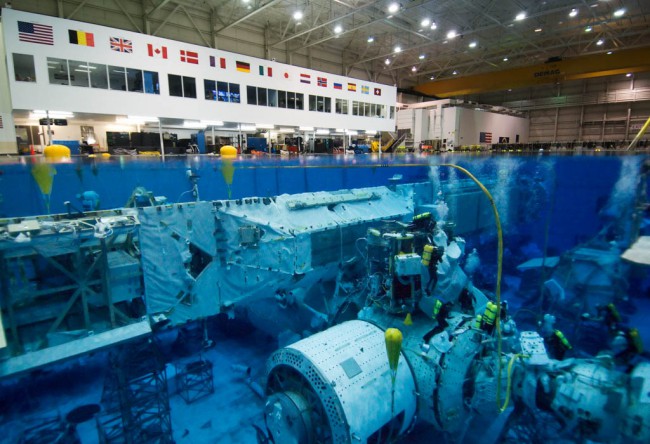 Peterman now has a job he loves and enjoys many career opportunities. "Once someone has become an NBL diver they have the option of specializing in many areas within the NBL, including operating the communications and video systems, scuba equipment maintenance, robotics, breathing gas mixing, and off-shore survival instruction," he explains.
If a job like Peterman's sounds interesting to you, he recommends perfecting a few skills:
"Excellent buoyancy control, being able to dive on instinct, and the ability to multi-task are must have skills for starting at the NBL," he says. "The NBL is such a unique work environment that many of the other skills needed are gained during extensive training."
If you dream of making a career shift to professional diving, Peterman says to be tenacious and stay focused. "Keep looking, keep dreaming. Don't let others tell you that there is no way to make a living doing what you love to do," he says. Peterman is living proof that this advice is true.
Read about other scuba diving jobs you could have as a PADI Professional, or how to become a scuba instructor.