Countless women are currently persevering in their missions to explore and protect the blue world. They have found ways to balance the needs of humanity and the ocean. Then, they have taken action, inspiring those around them. In their dedication and courage, we find that hope is rising for the health of the ocean.
Dive in with us and get to know a few of these amazing women to inspire your own adventures in ocean conservation and learn how each of these individuals is learning to #LiveUnfiltered.
---
1. Maddison "Maddy" Molina, youth diver and Coral Ambassador, United States
12-year-old PADI Junior Open Water diver, Maddy Molina, is an avid scuba diver and ocean conservationist. She spreads awareness about saving the world's coral reefs. In her viral video, "Saving the World's Coral" (2021), thousands of people got their first look at what corals are. Then, the film explained why corals matter, what's harming them, and, most importantly, taught us what we can do to turn the tide.
---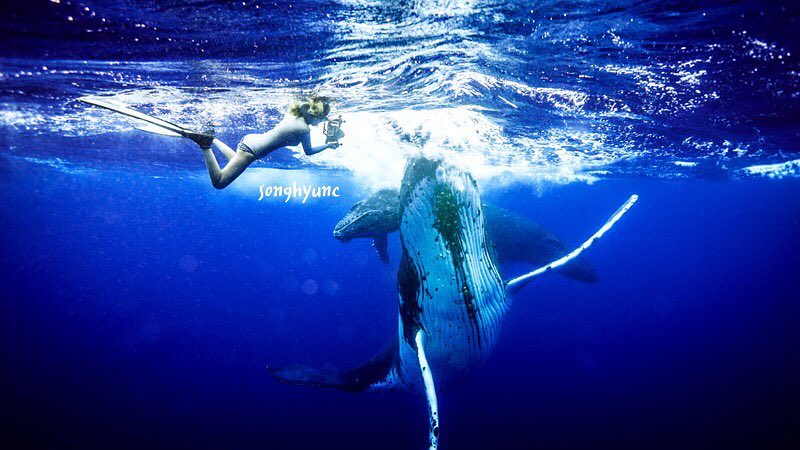 2. Song-Hyun Choi, actress and ocean advocate, Korea
Song-Hyun Choi has found a way to combine all her passions for the common purpose of encouraging others to experience the healing benefits of the ocean. As a successful Korean actress, she has taken her platform and used it to inspire others in South Korea to learn how to dive. Song-Hyun learned how to dive for a movie she was acting in and is now a PADI Instructor and AmbassaDiver™ who shares her diving experiences online to inspire others in her home country to explore new places and join her in protecting the ocean.
---
3. Mima, a nation's first female PADI Divemaster, Timor-Leste
Mima has been breaking boundaries and challenging gender barriers her entire life. In 2019, she became Timor-Leste's first female Divemaster with Blue Ventures. After that, her fears were replaced by a fascination for the oceans. This inspired Mima to take her training further, becoming a science assistant and Community Liaison Officer. As a result, she now mentors others and spreads her message of female empowerment to her friends and community. In sum, her ultimate goal is to become a PADI Instructor and to teach other women to dive.
---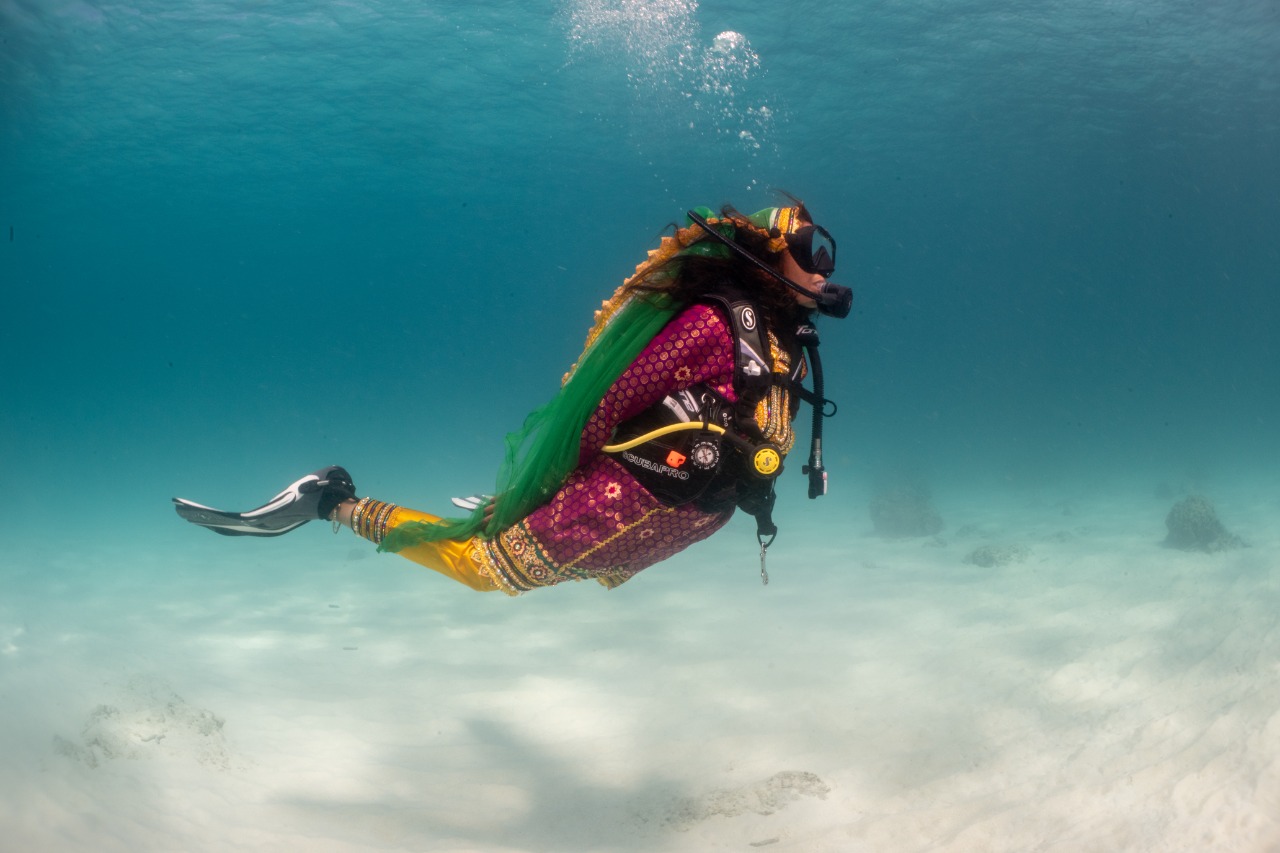 4. Ehdaa Al-Barwani, from Divemaster to women's dive development, Oman
In everything she does, Ehdaa exemplifies the symbiotic relationship that can exist between women, traditional Omani culture, and the ocean. For example, in 2018, Ehdaa Al-Barwani became Oman's first female PADI Divemaster. Soon, her journey inspired her to open the door for more women to join her as PADI Professionals. Therefore, she began offering women-only dive courses at Aura Divers. In these, she instilled good conservation habits and critical knowledge in her students. She continues that work today.
---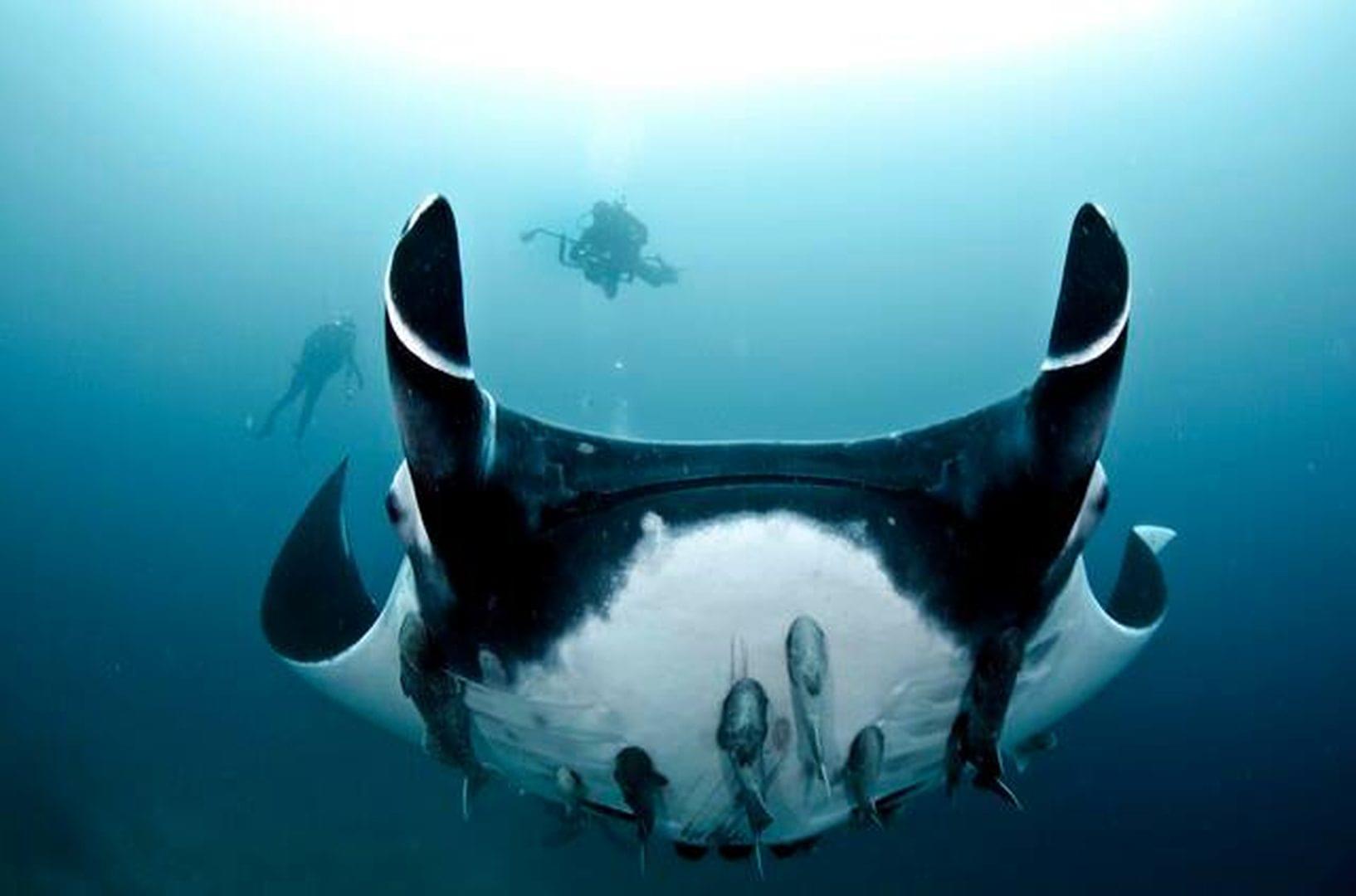 5. Cristina Izurieta, mother of a movement to clean the seas, Ecuador
Cristina Izurieta co-founded the dive shop Mares Ecuador with a dream. She wanted to create conscious divers who were responsible for and passionate about the ocean. She also practices what she preaches. Therefore, through cleanup events and dives, Cristina and her team removed hundreds of pounds of plastics and other marine debris. More recently, she's inspired people to keep helping through her movement #DoMingasDeMares. Finally, Cristina has also certified over 100 children under 17 to become Open Water Divers. She encourages them to care for our oceans and to become the next generation of PADI Torchbearers.
---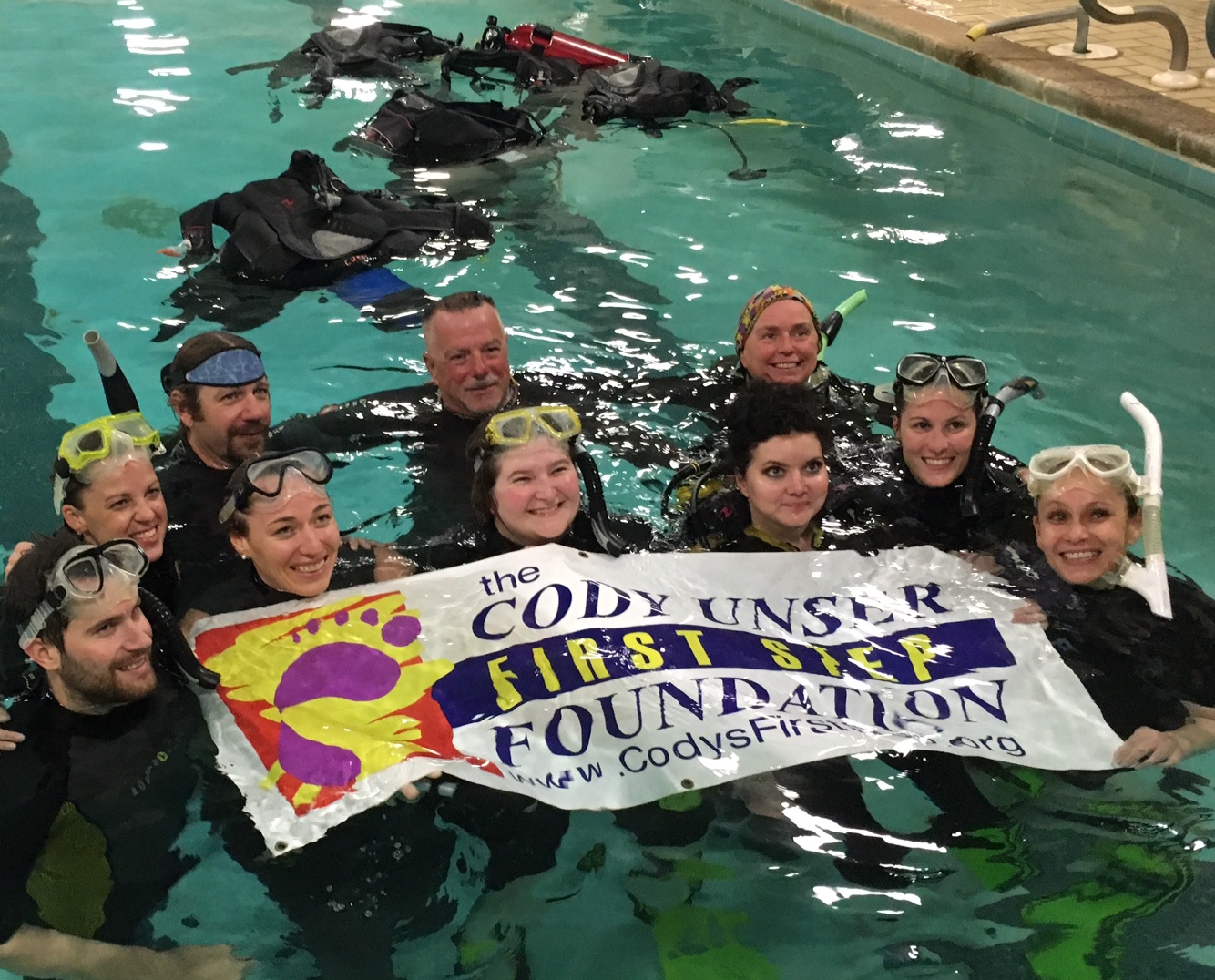 6. Cody Unser, adaptive diver advocate, United States
This PADI AmbassaDiver has overcome hardships and challenges her entire life. In 1999, she was paralyzed by the autoimmune condition, Transverse Myelitis. Therefore, at age 13, she started a foundation in her name. At first, the Cody Unser First Step Foundation had three goals: to raise awareness, drive medical collaborations, and improve the quality of life for differently-abled persons. Soon after, the foundation began using scuba diving as therapy for paralysis. Since then, Cody has shared the benefits of adaptive scuba diving with others. In this way, she works to "change lives one dive at a time."
---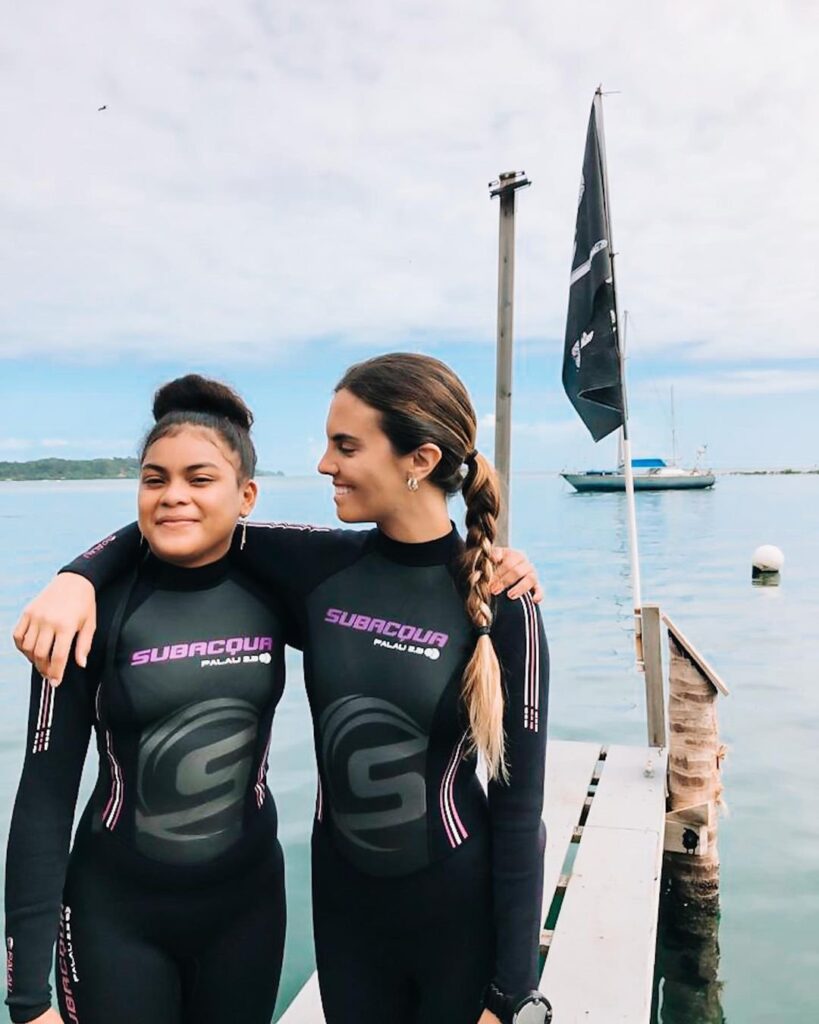 7. Martina Alvarez, founder of Women of the Ocean and mentor to local women, Panama
Martina Alvarez left a comfortable life on land in Buenos Aires. With the sea as her compass, she first learned to dive in Thailand and then moved to Mexico to hone her skills. Eventually, she landed in Bocas del Toro, Panama, where she became a PADI scuba diving instructor and ocean filmmaker. She soon realized that local girls there weren't taught to swim. This bothered her, and she set about to change that.
In coastal communities, having water skills and confidence helps women get good jobs. These jobs support their families and protect the ocean simultaneously. Therefore, Martina founded Women of the Ocean to bring these girls closer to the water. Through the program, Martina met a passionate local teenager named Nazari. Martina mentored Nazari as she explored her home waters. Consequently, Nazari's goal is now to become the first local woman to teach scuba.
---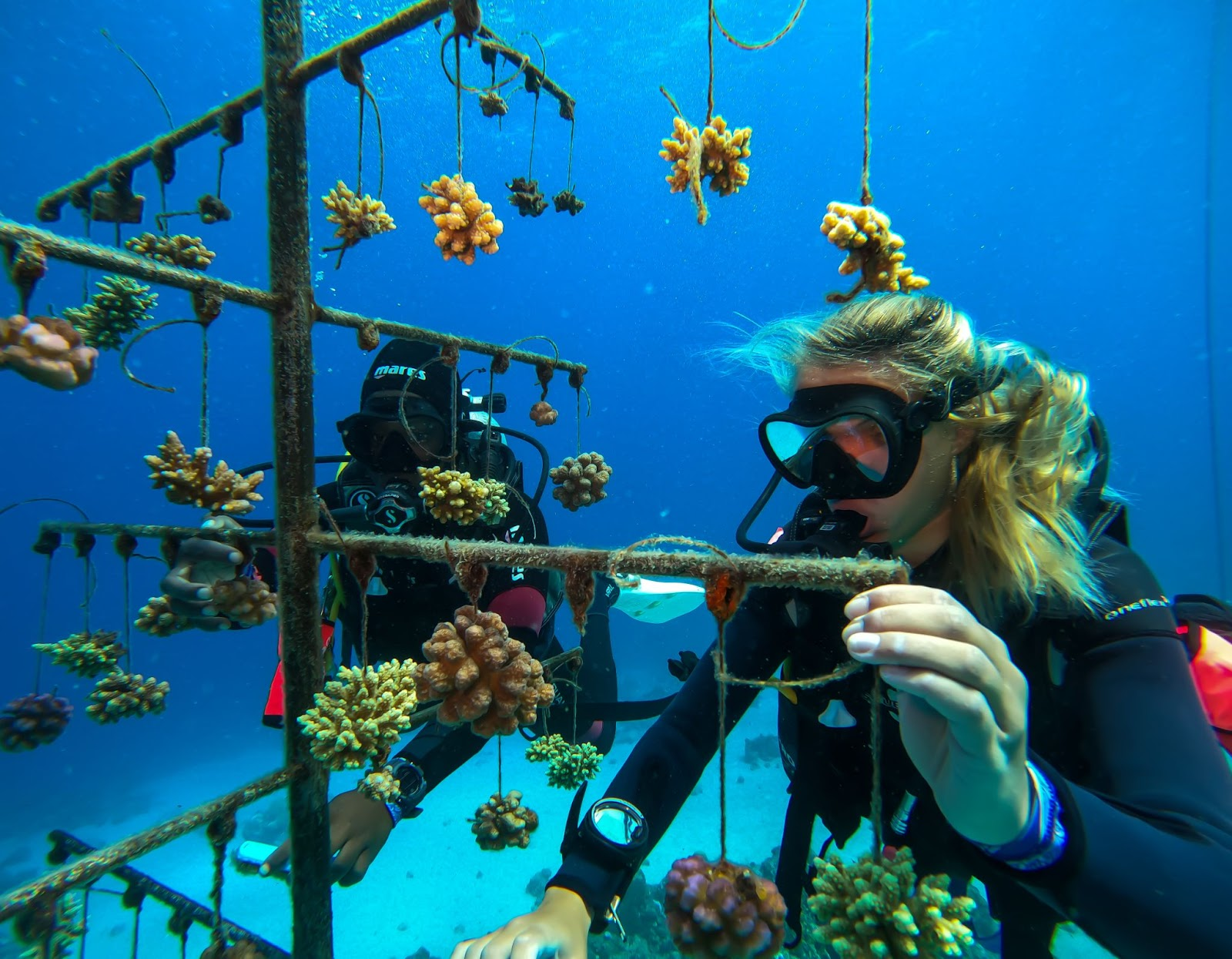 8. Rose Lowe, community motivator and coral reef conservationist, Mauritius
Mauritius, like many island nations, depends on the health of its coral reefs as a critical source of income. For this reason, Rose Lowe and the team at Dodo Divers Ltd. are restoring 10,000 square meters of degraded reef in Confetti Bay, one of the area's most popular dive sites. What's more, if the project is successful, she hopes to expand it to other sites throughout the islands.
Given the importance of coral ecosystems to a country like Mauritius, as well as restoring the coral, Lowe also runs activities to engage the community with their conservation work.
---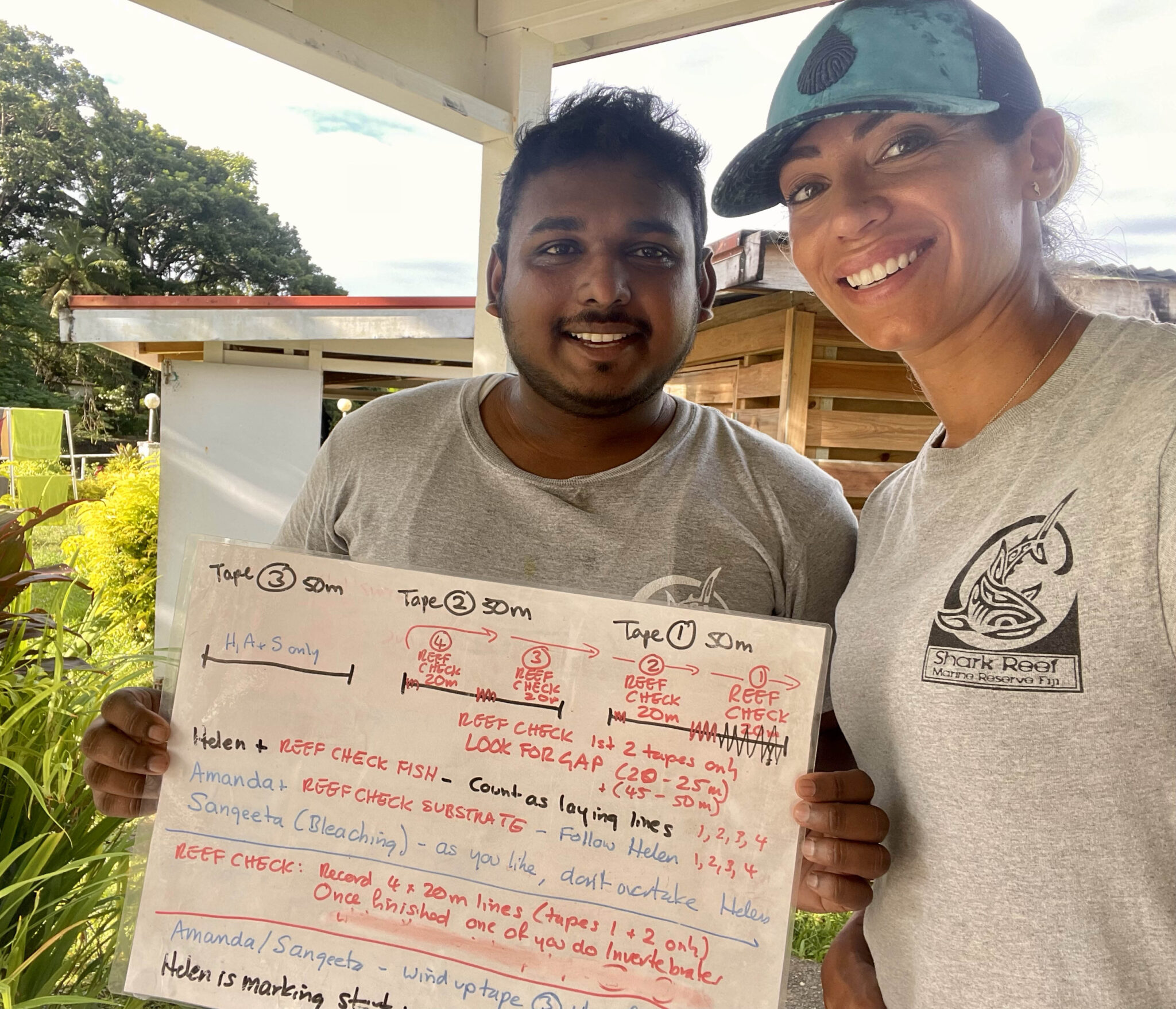 9. Natasha Marosi, Conservation Director and MPA hero, Fiji
Natasha Marosi describes the ocean as "magical" and "wonderous." But after seeing the devastating loss of biodiversity facing the Fijian reefs due to pandemic poaching, when no one was enforcing fishing regulations, she added the qualifiers of "vulnerable" and "finite." 
This evident need for stronger protection is why Marosi leads her team at Beqa in Fiji to rehabilitate the Shark Reef Marine Reserve. As well as surveying fish species in the local MPA reserve to establish the impact of the pandemic on the area, they measure the success of enforcing local MPA regulations as a form of ocean conservation, giving hope to MPAs all over the world.
---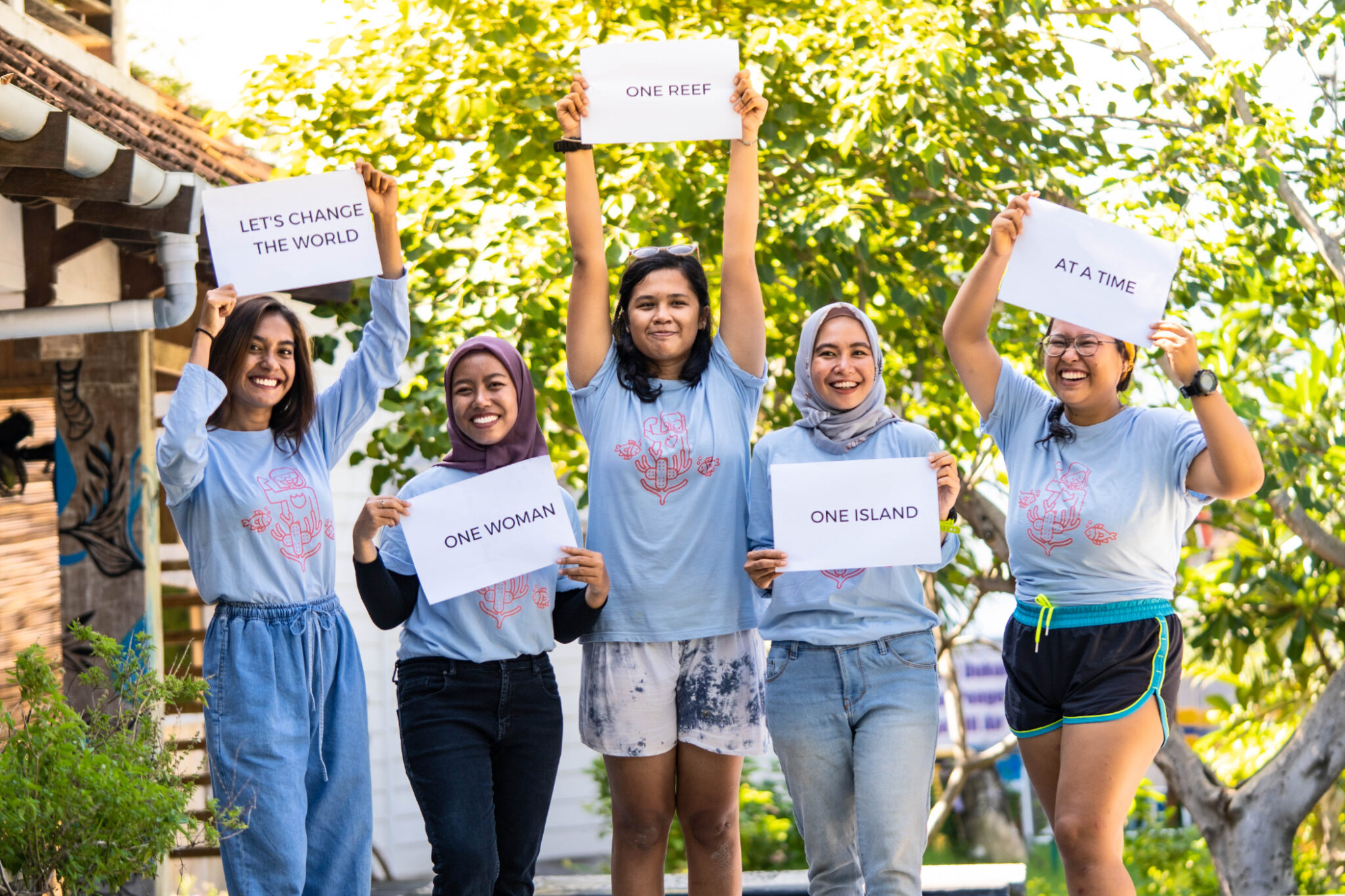 10. Rose Huizenga, women advocate and founder of the Coral Catch Project, Indonesia
Rose Huizenga and Gili Shark Conservation in Indonesia are shaping the future for coral reefs and local women on the Gili Islands.
As the founder and director of the Coral Catch project, Rose has so far provided 100 Indonesian women with coral restoration scholarships to help them follow their dreams of working in marine conservation and restoring reefs. With these scholarships, she is helping kickstart the women's careers and supporting them in protecting their own local underwater environment.
---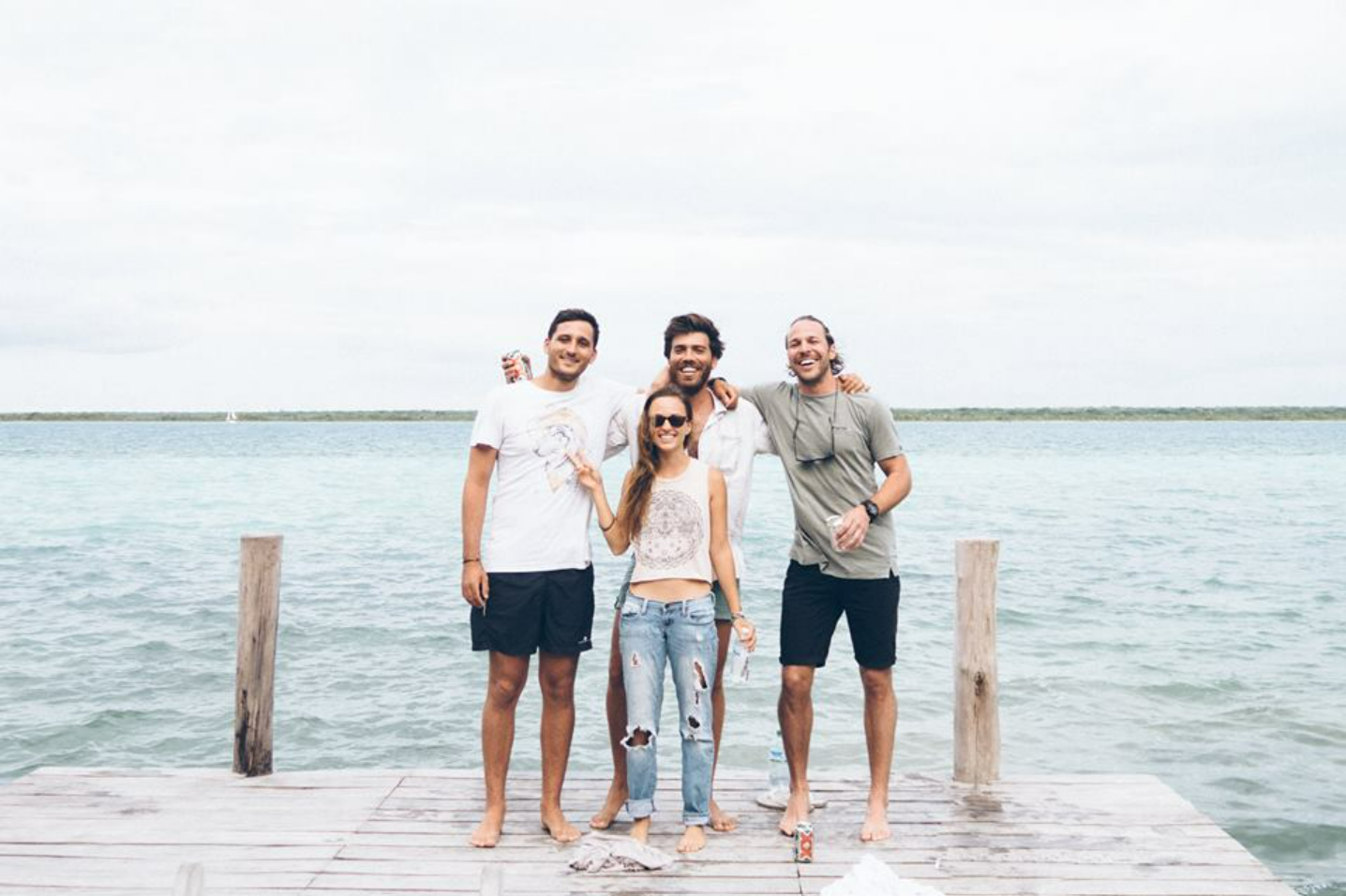 11. Cassiopea Carrier Doneys, restorer of reefs and Director at the Takata Research Center, Mexico
Cassiopea Carrier Doneys heads a full-scale reef restoration and research project at Takata Research Center, Mexico. Not only are Doneys and her team restoring the reef, but they're also conducting vital genetic analysis on the corals. By ensuring genetic diversity, they can create a reef with greater tolerance for all the challenges they face today, including ocean acidification, rising temperatures, and other illnesses.  
As a result of increasing both the reef biodiversity and the local community's participation in reef restoration activities, Doneys hopes to achieve a more sustainable future for coral restoration projects.
---
Feeling inspired? So are we! If you aren't yet a diver, the first step to experiencing nature unfiltered and helping to save the ocean is to learn to dive. Get your PADI and #LiveUnfiltered. The best part? You can start right now with the Open Water Diver eLearning.
---
Already a diver? Here are some ways you can get actively involved: