One Blue Planet, 7 Underwater Wonders


From the marvels of Mother Nature to man-made phenomenon of industrialization, there are numerous lists of the "Wonders of the World." For divers and ocean enthusiasts, no list is more fascinating than the "Seven Underwater Wonders of the World."
CEDAM International (Conservation, Education, Diving, Awareness and Marine research) put together a list of 7 Wonders of the Underwater World quite some time ago. This month, PADI and Aqua Lung invite you to help us choose 7 New Wonders. Visit PADI's Facebook page to submit your nomination and for a chance to win great prizes from Aqua Lung, include the all new Soul i3 BC.
Looking for inspiration? Here's an overview of CEDAM's original list (in no particular order).
1. Belize's Barrier Reef
Belize's beauty on land is nothing compared to the stunning underwater environments found at the Belize Barrier Reef. The country's top tourist destination boasts one of the most diverse ecosystems in the world – where an estimated 90 percent of all reef species are still undiscovered.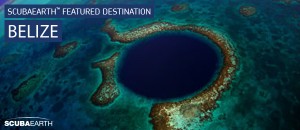 2. Deep Sea Vents, Ecuador
Also known as hydrothermal vents, these bizarre underwater environments can sustain life even with lack of sunlight. Organisms such as tube worms, sea cucumbers, sponges, brittle stars and a variety of mollusk species make this a true wonder. Discover the blind crabs – because there is no light, they have no need for sight.
3. Northern Red Sea, Africa
Known as the "underwater garden of Eden," scuba divers who explore the Northern Red Sea are rewarded with a submarine paradise full of 1,000 different kinds of fish, more than 1,000 species of invertebrates and about 400 types of corals.
4. The Great Barrier Reef
Born around 18 million years ago, the Great Barrier Reef is the largest coral reef in the world and can be seen from orbit of earth. A dream destination for any diver, endless underwater gardens and colorful sea life awaits, thanks to ideal conditions that keep the reef thriving. Read more about diving the great barrier reef by visiting our Vacation Spotlight and view recently logged dives, top dive sites and more on ScubaEarth (login required).
5. Lake Baikal, Russia
Just imagine exploring a lake so big that it contains 20 percent of the world's total unfrozen freshwater reserve. Lake Baikal, the oldest and deepest lake in the world, offers divers a treasure-trove of freshwater flora and fauna, which are sure to serve divers and scientists well for years to come thanks to its age and isolation. Read more about scuba diving in Russia.
6. Galapagos Islands
A UNESCO World Heritage Site, The Galapagos Islands feature an amazing range of land and sea creatures – partially inspiring Charles Darwin to write "On The Origin of Species," which outlined his theory of evolution. The underwater ecosystem is breathtaking, but illegal fishing and introduction of foreign fish species threatens the future of this incredible location.
7. Palau Reefs
The infamous reefs surrounding the 343 islands that make up the nation of Palau in the Pacific Ocean offer unprecedented geological and biological diversity. The result is awe-inspiring underwater beauty just waiting to be explored by PADI divers around the world. Read more about the top dives and iconic marine life in Palau on ScubaEarth.com.

Share your nomination for one of the New 7 Wonders of the Underwater World!
Nominations are due on or before Wed 29 May 2013
Voting begins 31 May; Winners announced 3 July 2013