TikTok is an ever-expanding social media platform with a mission to inspire creativity and bring joy to its users. For those of us who find our peace in exploring the marine world, TikTok certainly achieves this mission if you know where to look. Below are 10 TikTok accounts we recommend for divers seeking engaging, inspiring, and educational ocean-related content to guide you in the right direction.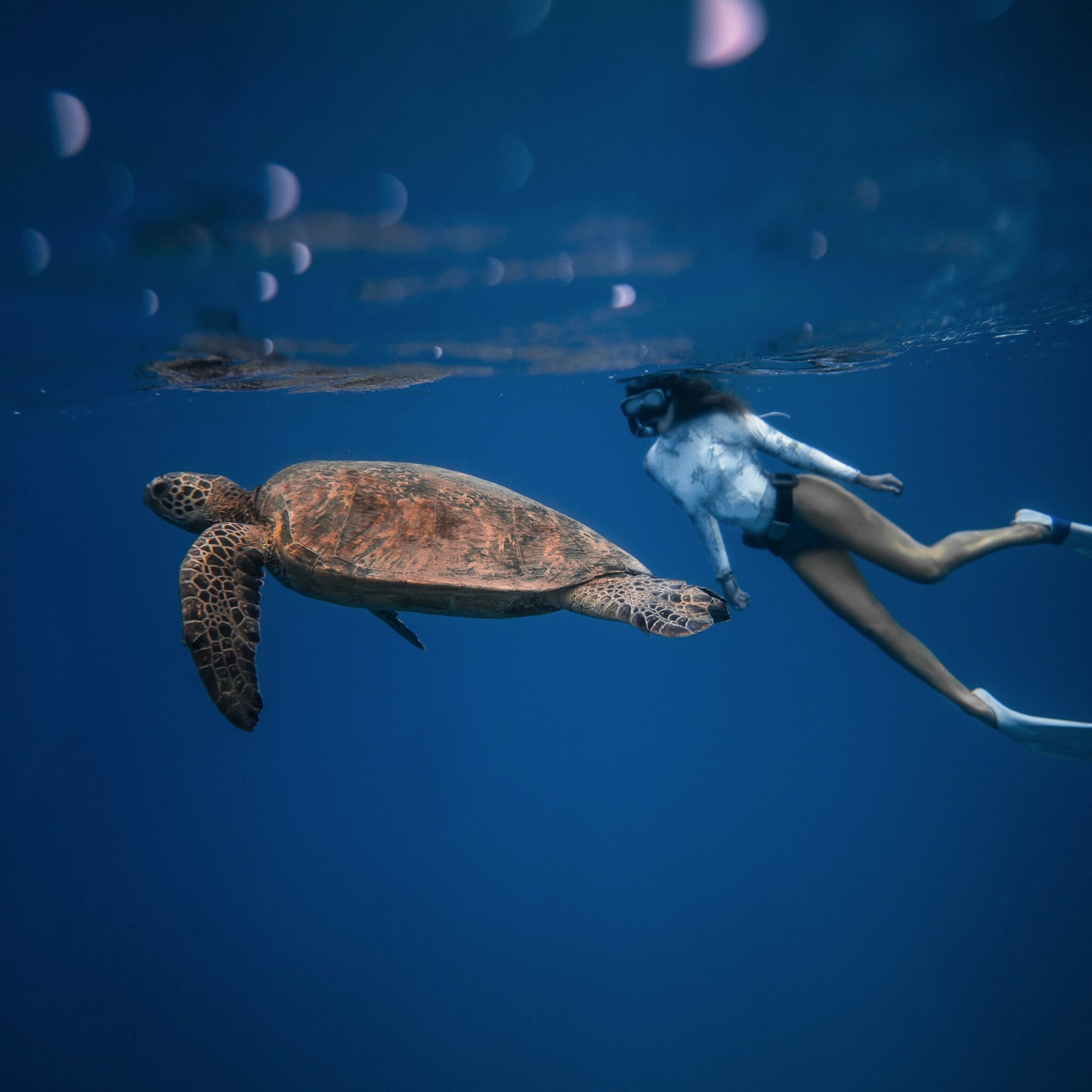 ---
1. The Modern Scuba Diver Channel – @moderndiver
Chris Foisey is a scuba instructor and PADI AmbassaDiver based in Ontario, Canada.
Dedicated to educating the modern scuba diver, Chris is a reliable, entertaining information source for all things scuba-related.
---
Jacinta Shakleton is a freediver and marine biologist based in Queensland, Australia.
Interesting and educational in nature, Jacinta's TikToks document her frequent encounters with a variety of remarkable marine creatures.
https://www.tiktok.com/@jacintashackleton_/video/6990465711768407297?is_from_webapp=1&sender_device=pc&web_id=7039483784781825538
---
Nolan Omura is a water-based photographer and videographer based in Hawaii, USA.
Often featuring his partner Cami, Nolan's highly creative freediving TikToks will have you longing for your next dive adventure.
---
Alex Kydd is a marine biologist turned wildlife photographer based in Western Australia.
With a variety of interesting content from across the globe, Alex's TikTok includes an array of truly magical marine encounters.
---
Tom Park is a filmmaker, photographer, and PADI AmbassaDiver based in New South Wales, Australia.
Entertaining and creative in nature, Tom's TikTok provides insight into the extraordinary variety of marine creatures inhabiting Eastern Australia.
---
Kayleigh Grant is a scuba diver and ocean safari owner based in Hawaii, USA.
Sharing a variety of entertaining and educational content, Kayleigh provides a glimpse into her ever-eventful ocean voyages.
---
Madeline St Clair is a marine biologist, wildlife photographer and PADI AmbassaDiver based in the Maldives.
Informative and entertaining in nature, Madeline's TikToks document her journey as she navigates the early stages of her career.
---
Amber Bourke is a professional freediver based in Queensland, Australia.
An (almost) world record freediver, Amber's TikTok provides a glimpse into the extraordinary life of a freediver.
---
Elena and Efim are scuba diving instructors based in Russia.
Sharing exciting content from a range of breathtaking destinations, this husband and wife duo provide endless inspiration for your next dive trip.
---
Brandee Anthony is a photographer, diver, professional mermaid and PADI AmbassaDiver based in Florida, USA.
Filled with her epic freediving and mermaiding adventures around Florida, Brandee's TikTok is a guaranteed mood booster.
---
Not on TikTok? Find out which Instagram and Twitter accounts we recommend for high-quality diving-related content.
---
More Diving-Related TikTok Accounts we Love:
Written by Louise Hosking.