Imagine doing a duck-dive into a kelp forest on Catalina Island, California. Schools of fish swim around you as you mermaid dive under the canopy. Just before you come up for air, you pass a group of scuba divers and blow a bubble kiss to the Divemaster leading the group. The water is cool, clear and crisp. The visibility is amazing. As you recover from your breathhold, you swim out further and spot a Giant Sea Bass deep below you. You dive again, to join the endangered giant in the deep blue, weaving through the kelp. Bright orange garibaldi greet you as you start to surface through a huge school of fish.
This scene is all too familiar for PADI MSDT and Mermaid Instructor Elaina Garcia. Mermaid diving year-round on Catalina Island has meant a painstaking process of trial and error to find the best ways to be a cold water mermaid. And guess what? Cold water mermaids wear neoprene!
Here are 10 tips for cold water mermaiding from Elaina, The Mermaid of Catalina.
Tips for Cold Water Mermaiding
1. Wear proper exposure protection.
If you are mermaiding as a sport and to spend some time with the fish, don't be afraid to wear a full 7mm wetsuit under your mermaid tail. Don't forget the gloves and hood! You will never forget the first time you get a brain freeze from freediving without a hood in cold water!
But, you dont have to ruin the illusion of being a real mermaid to stay warm! Add a rash guard over your wetsuit. No one will even know you are wearing a wetsuit! But, don't forget to wear your weight belt on top, not underneath the rash guard. Your weights need to be accessible at all times.
2. Size up on your monofin.
Wear neoprene socks to keep your feet warm! They can be found in 3mm or 5mm and make all the difference for a long mermaiding session.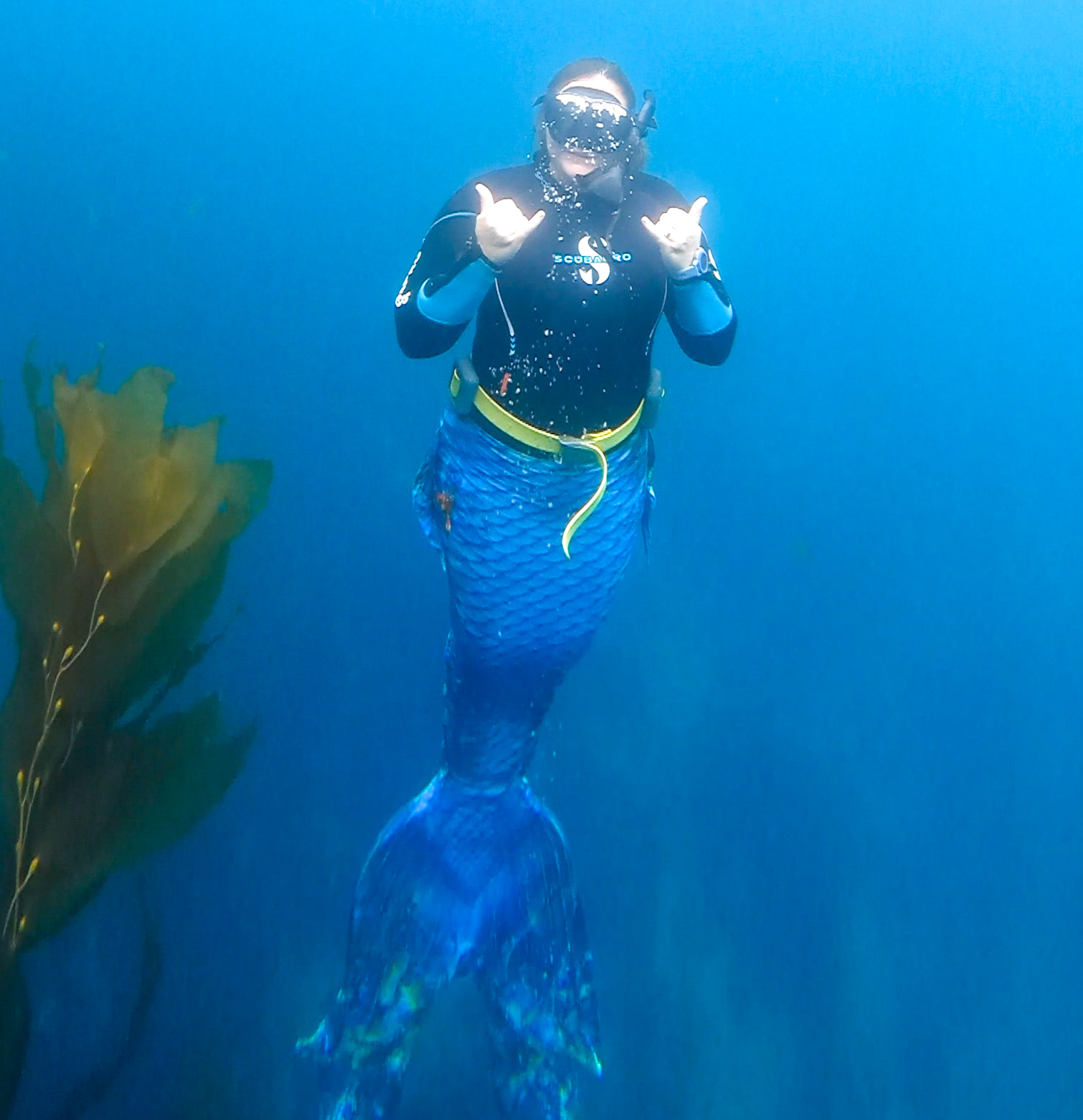 3. Weight yourself properly.
How will you know if you are weighted properly if it is your first time in new equipment? You'll need to do a Mermaid Weight Check, of course. In water too deep to stand, stop kicking or keep your legs still, then exhale. Hold the exhale while you determine where you naturally float. If the water sits right at chin level, with a full exhale, you are perfectly weighted to mermaid dive. If the water covers your mouth or you start to sink, you are wearing too much weight. If the water doesn't reach your chin, then you can add a little weight. Remember your weight will change with each change of equipment, water type, and sometimes your location. The goal is to be slightly positively buoyant with a full exhale on the surface.
4. Bring spare dry clothes, a towel/poncho or a surf fur jacket.
Once you get out of the water your wetsuit starts taking heat away from your body until you take it off. It might seem warmer to leave the wetsuit on, but that's a misconception. The fastest way to get warm is to get the wetsuit off, and dry clothes on! I like to bring a jug of warm water to pour over my head after the dive to rinse off, then I put on my towel poncho and put on my surf fur jacket over the top.
5. Keep a few underwater hand warmers, like HotSnapz, in a mesh bag in your buoy.
Leave them there until you start to feel chilled, then activate two hand warmers and put them in your wetsuit under your armpits. This will help warm your blood and keep your whole body warmer.
6. Use your Buddy to your advantage!
When Mermaiding in a thick wetsuit you have less mobility, and it might be hard to reach your feet. Help each other put monofins on, and pull tails up. So plan on it and help each other! Practice emergency tail removal drills in your new equipment, and make sure you have enough mobility to complete one. This is a skill you will practice in the PADI Mermaid course.
7. For cold water photoshoots, wear neoprene leggings or a sharkskin underneath the mermaid tail.
Add a neoprene jacket or sharkskin over the top. Get one that zips at the front, instead of pulls over the head. Just before you start to model, take off the jacket and hand it to an assistant. Then after the dive and modeling put it back on to stay warm in between shots!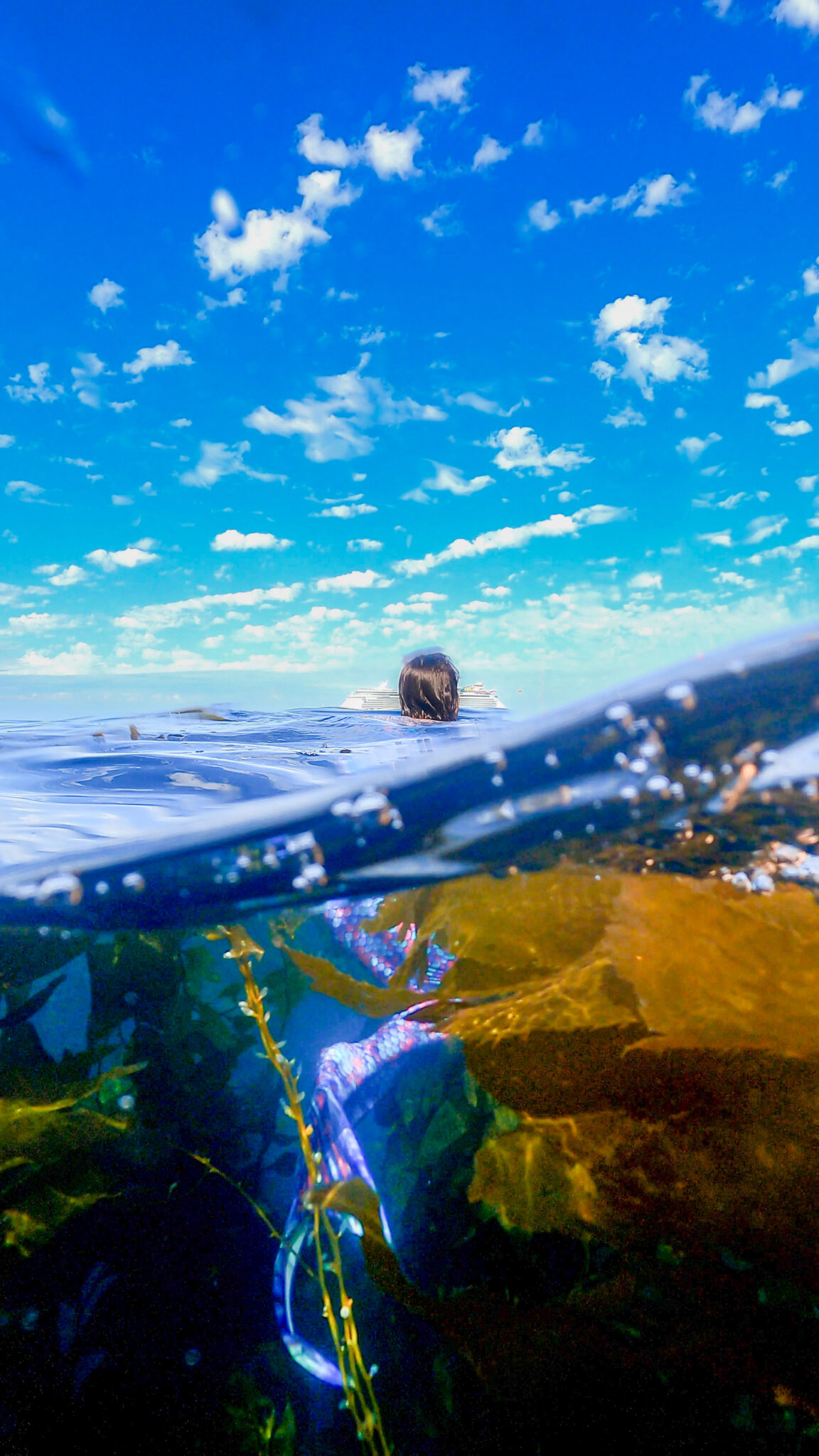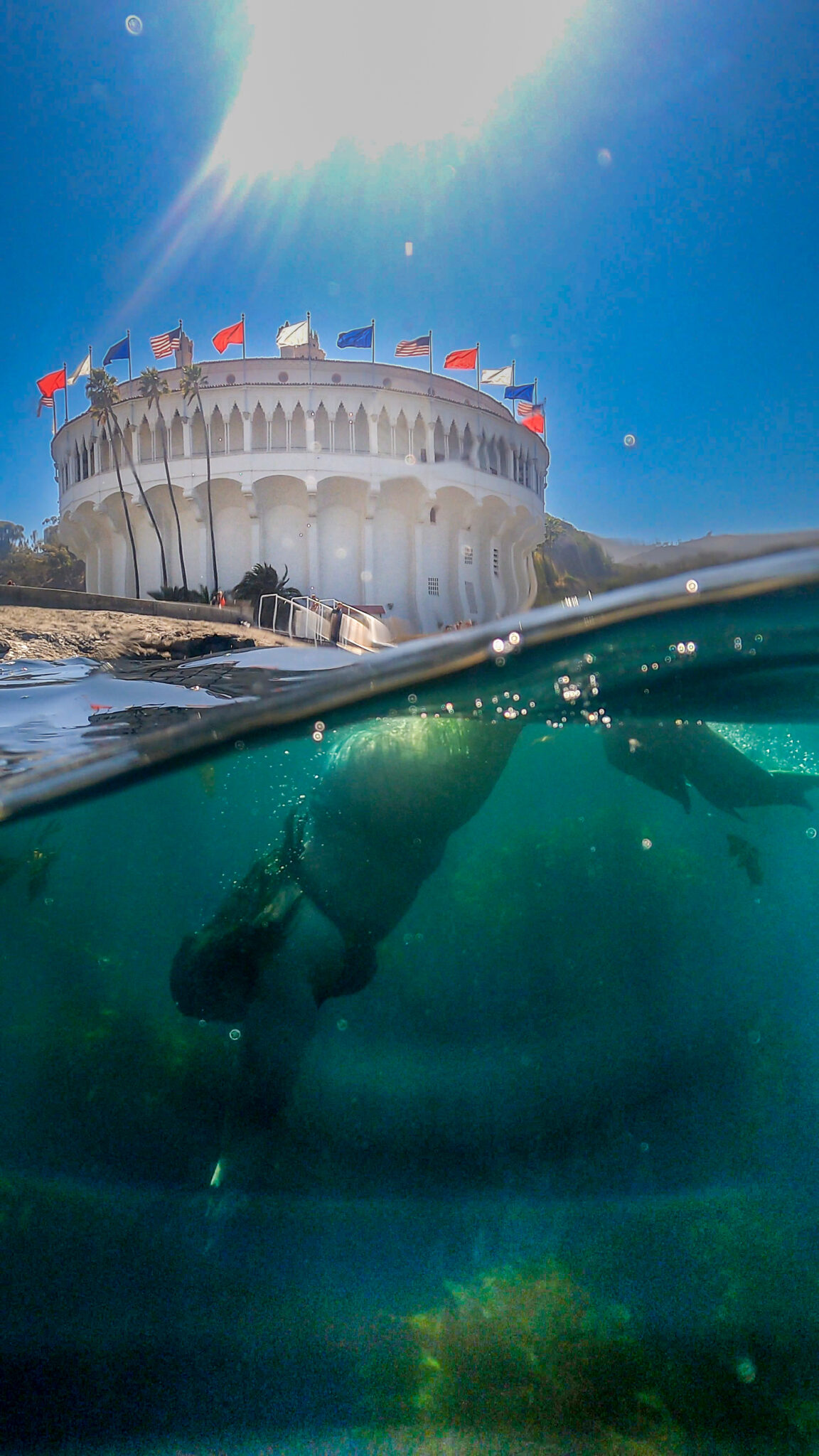 8. Choose equipment that has strong propulsion.
Choose a tail for the best power and propulsion. Tails with vinyl inserts are heavier, have more drag, and can be more difficult to swim in when wearing a wetsuit.
9. Warm up from the inside out!
Drink tea, coffee or hot chocolate when you are done! I love to bring my thermos with me on long mermaiding days.
10. Take a mermaid class from a cold water instructor.
First hand experience in a controlled setting is the best way to learn. Push yourself out of your comfort zone and learn all the tips and tricks during the PADI Mermaid course. Already a PADI Mermaid? Sign up for the Advanced Mermaid course to practice new techniques in cold water.
And remember, cold water mermaids wear neoprene!
---
Ready to dive into cold water as a mermaid? Sign up for a PADI Mermaid course at a Mermaid Center near you. Click the button below to get started now!
---
Author Biography – Elaina Thomas
This article was written by guest blogger Elaina Thomas, PADI Master Scuba Diver Trainer.
Elaina is a PADI MSDT with over 2000 dives under her belt! She lives and dives off of Catalina Island in Avalon, CA. She is a reserve firefighter, EMT, and is well known for her expert rescue skills. As the owner and CEO of Catalina Island Mermaids, Elaina leads her team through days full of Mermaid Photoshoots on the Beach and PADI Mermaid Classes. Elaina founded the Casino Point Divers Group on Facebook and Instagram to bring together a community of divers who love and want to protect her favorite dive site: Casino Point Dive Park! Here we often see Giant Sea Bass, Garibaldi, and dense kelp forests!
You can follow along with Elaina's journey on Facebook and Instagram or connect with her via the Catalina Island Mermaids website here.