In April 2023, PADI launched a new designation for PADI Dive Centers — the PADI Eco Center. To be awarded this designation, dive centers must have met key criteria (explained below) and demonstrate an exemplary level of environmental performance. With this in mind, I went to visit one of the newest PADI Eco Centers, Scuba Junkie Kota Kinabalu.
I wanted to find out exactly what it's like to dive with a PADI Eco Center — and why it's something you should seek out in the future.
---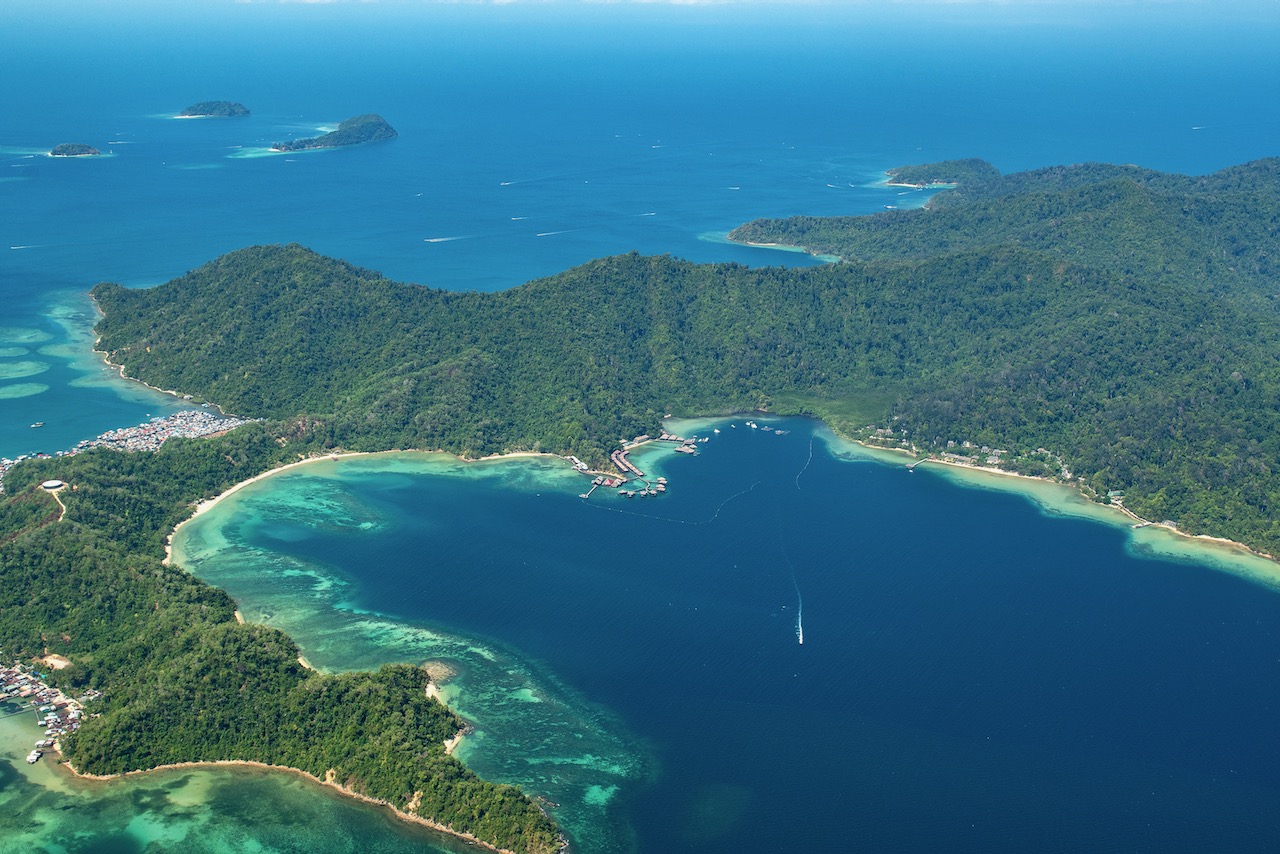 A Typical Dive Day in Kota Kinabalu
Previous to its new designation, Scuba Junkie KK was already a PADI 5-Star Dive Center. This translates to offering a full range of PADI scuba diving courses and programs while promoting environmental awareness. Scuba Junkie KK is also an outstandingly well-reviewed dive center. This meant the level of professionalism, organization and overall level of customer service I experienced was welcome, but not unexpected.
Here's what an average dive day with Scuba Junkie KK looks like:
The day begins when you meet the boat at the jetty in Kota Kinabalu. Your tanks and gear (if you're renting) will already be onboard. From here, it's a short boat ride out to the chosen dive sites for the day.
The majority of dive days include three dives (it's also possible to switch out dive #3 for snorkeling or beach relaxation). And while Sipadan is undoubtedly Borneo's most famous dive spot, it's worth noting that Tunku Abdul Rahman Marine Park (TARP) has plenty to offer. KK Marine Park, as it is commonly referred to, is a convenient-to-dive, reef and marine life-filled area with several sites worth checking out. Two favorites are North Sulug aka Suluman and Agill Reef.
Lunch is enjoyed at a restaurant on the nearby island. Guests can choose from a menu full of tasty meals, such as noodle soup or veggie fried rice. Afterwards, it's time to head back to the jetty.
Sounds like a pretty standard dive day, right? That's because it is.
So you may be wondering… if a typical dive day with a PADI Eco Center looks and feels pretty normal, why would you choose to dive with a PADI Eco Center over any other dive shop?
---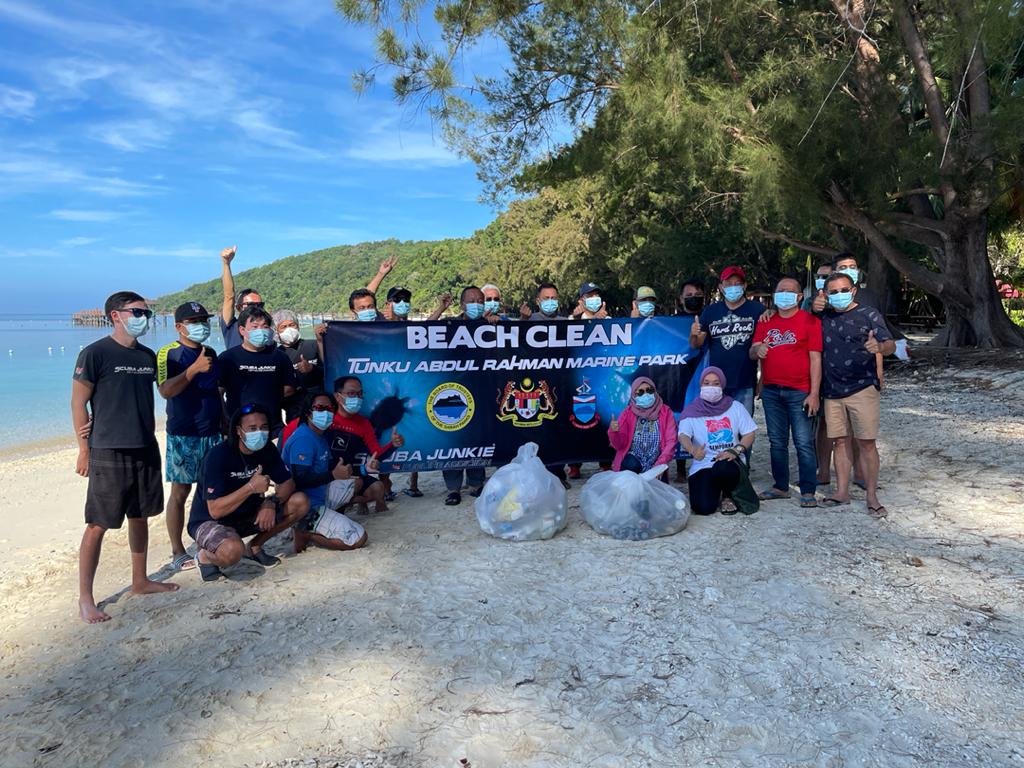 Why Seek Out a PADI Eco Center?
What I really discovered from my visit is that a PADI Eco Center isn't really about what I (as the diver) get from the experience. That's why you might choose a PADI 5-Star Dive Center with great customer reviews. Opting for a PADI Eco Center is about something beyond what you get as a diver, stretching to what you can contribute to as a paid customer.
By choosing to dive with a PADI Eco Center, you know there's more going on than just diving. Environmental action is taking place.
---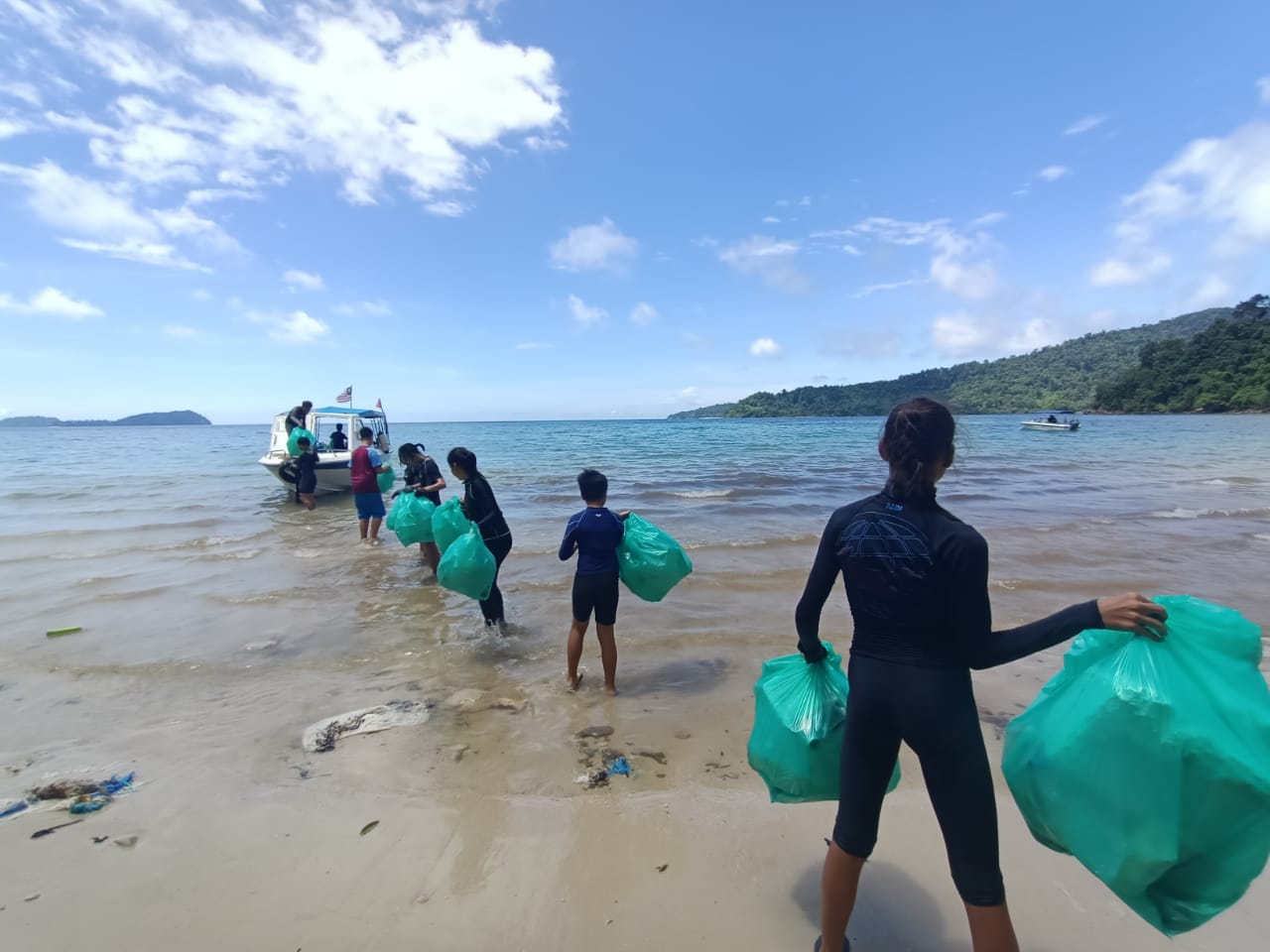 Why Scuba Junkie KK is a PADI Eco Center
Here are some of the actions Scuba Junkie KK is taking to save the ocean:
Adopt the Blue Participation (Required to Become a PADI Eco Center)
As participants in the PADI AWARE Adopt the Blue™ program, Scuba Junkie KK has adopted the Sapi House Reef dive site. This local site is of high importance to all the dive centers in the area. It serves as a popular training ground for new divers to learn and practice new skills.
As site adopters, Scuba Junkie KK is responsible for conducting Dive Against Debris surveys, participating in Adopt the Blue™ campaigns and being involved in other citizen science initiatives in the area.
Greens Fins Membership (Required to Become a PADI Eco Center)
In addition to being a Green Fins member, PADI Eco Centers also have to achieve a score or certified rank that shows evidence of low environmental impact.
In Scuba Junkie KK's case, their most recent Greens Fins assessment saw them move up a member level from Certified Silver to Certified Gold. This is good news on two fronts. Not only are they now operating at the highest level awarded by Greens Fins — an indication of low environmental impact, but their progress is also evidence that enacted practices are making a notable difference.
Beyond the stated requirements for becoming a PADI Eco Center, Scuba Junkie is making huge impacts on the environment behind the scenes. Here are some of their current projects and initiatives:
Scuba Junkie SEAS
Scuba Junkie SEAS is Scuba Junkie's very own dedicated arm for conservation. In 2009, the initiative was born to help protect the sharks and rays in Borneo's Semporna region. Today, this multifaceted program covers several angles of conservation, spanning multiple dive shops across numerous locations within Sabah, Borneo.
Below, you'll find a run-down of the various projects included in Scuba Junkie SEAS, which is what the Scuba Junkie team get up to when they're not helping customers explore the underwater world.
Shark & Ray Conservation
The protection on sharks and rays within Sabah was the original motivation for the creation of Scuba Junkie SEAS. It remains a key principle, and the organization is currently pushing for the protection of vulnerable species at the local and national level, raising apex predator awareness and establishing more Marine Protected Areas (MPAs). Scuba Junkie continues to fight for these often maligned and hunted creatures.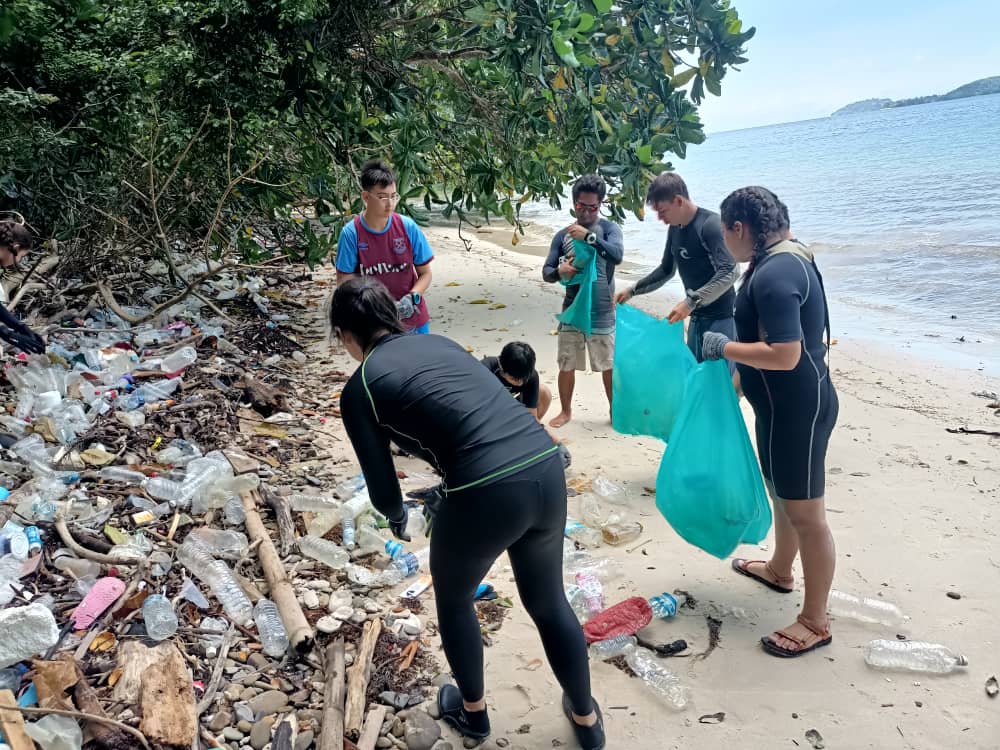 Clean Ups to Tackle Marine Debris
Leading by example, Scuba Junkie minimizes the use of single-use plastic in all of their dive shops and resorts. To encourage everyone to follow suit, they have distributed reusable shopping bags, tupperware containers and water bottles to staff members.
Scuba Junkie also regularly organizes beach and reef clean-ups throughout the year. This includes events held on the nearby Gaya Island and in Semporna and Mabul Island. Data collected from these events is submitted for further analysis through Dive Against Debris® or Ocean Conservancy's Clean Swell app.
Coral Conservation
In another collaborative project, this time with Reef Check Malaysia, Scuba Junkie conducts annual surveys to assess the long-term health of local reefs and help decide upon the best management practices going forward. Previous and on-going projects have included dealing with crown of thorn outbreaks and determining suitable techniques for coral cultivation.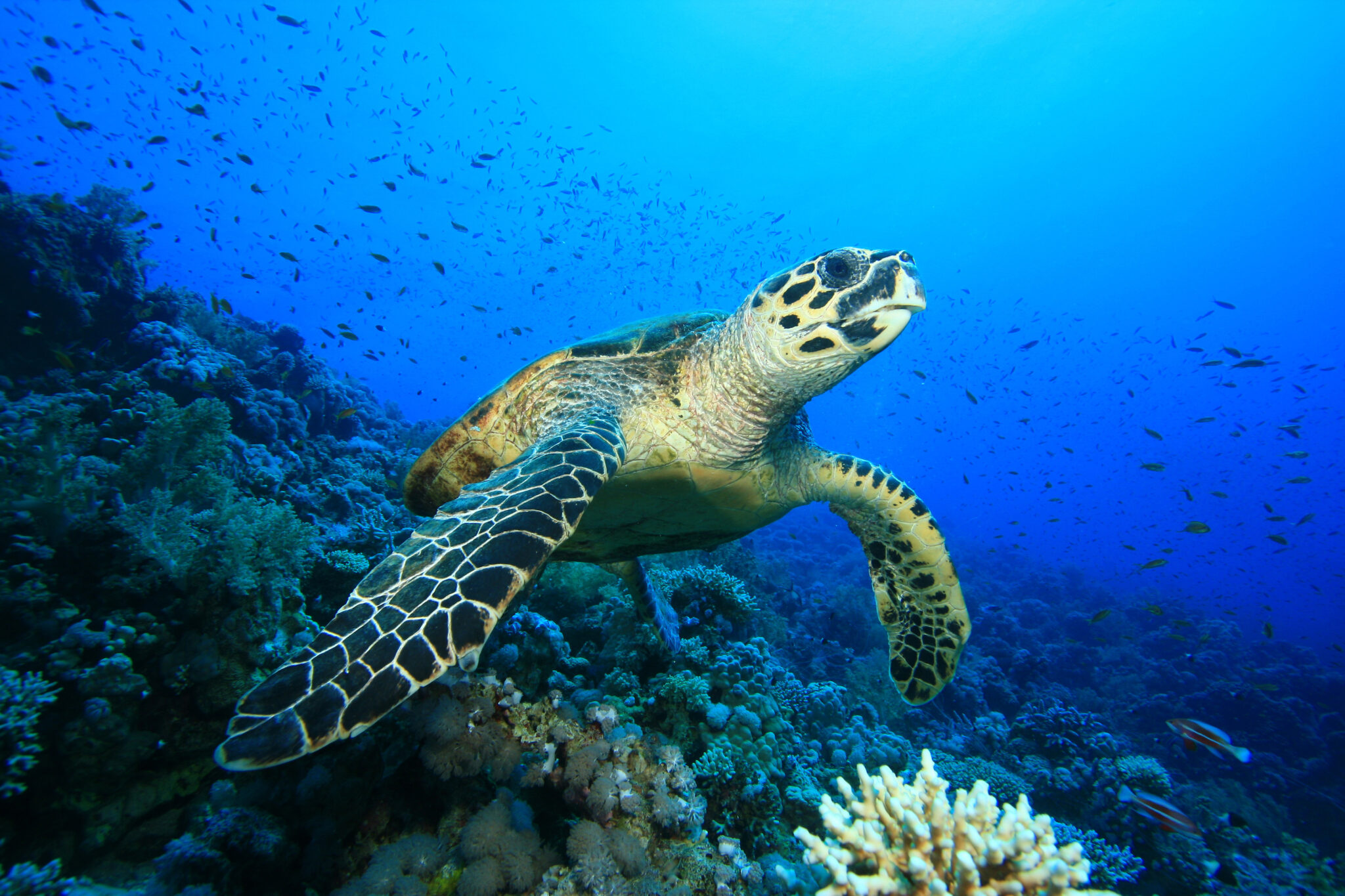 Turtle Conservation
Working in collaboration with the Sabah Wildlife Department's (SWD) Wildlife Rescue Unit, Scuba Junkie created The Mabul Turtle Hatchery. The aim of this project is to relieve some of the pressures on turtle numbers while educating and encouraging conservation in the process. To date, the project has released more than 18,000 turtle hatchlings and relocated over 200 nests.
Outreach Programs
Through hosting outreach programs with schools and expedition groups, Scuba Junkie has been able to directly inspire others to protect the ocean. These rewarding experiences expose guests and volunteers to Borneo's unique marine biodiversity while taking part in conservation first hand. Previous participants have included international schools from across other parts of Southeast Asia and organized trips from Outlook Expeditions.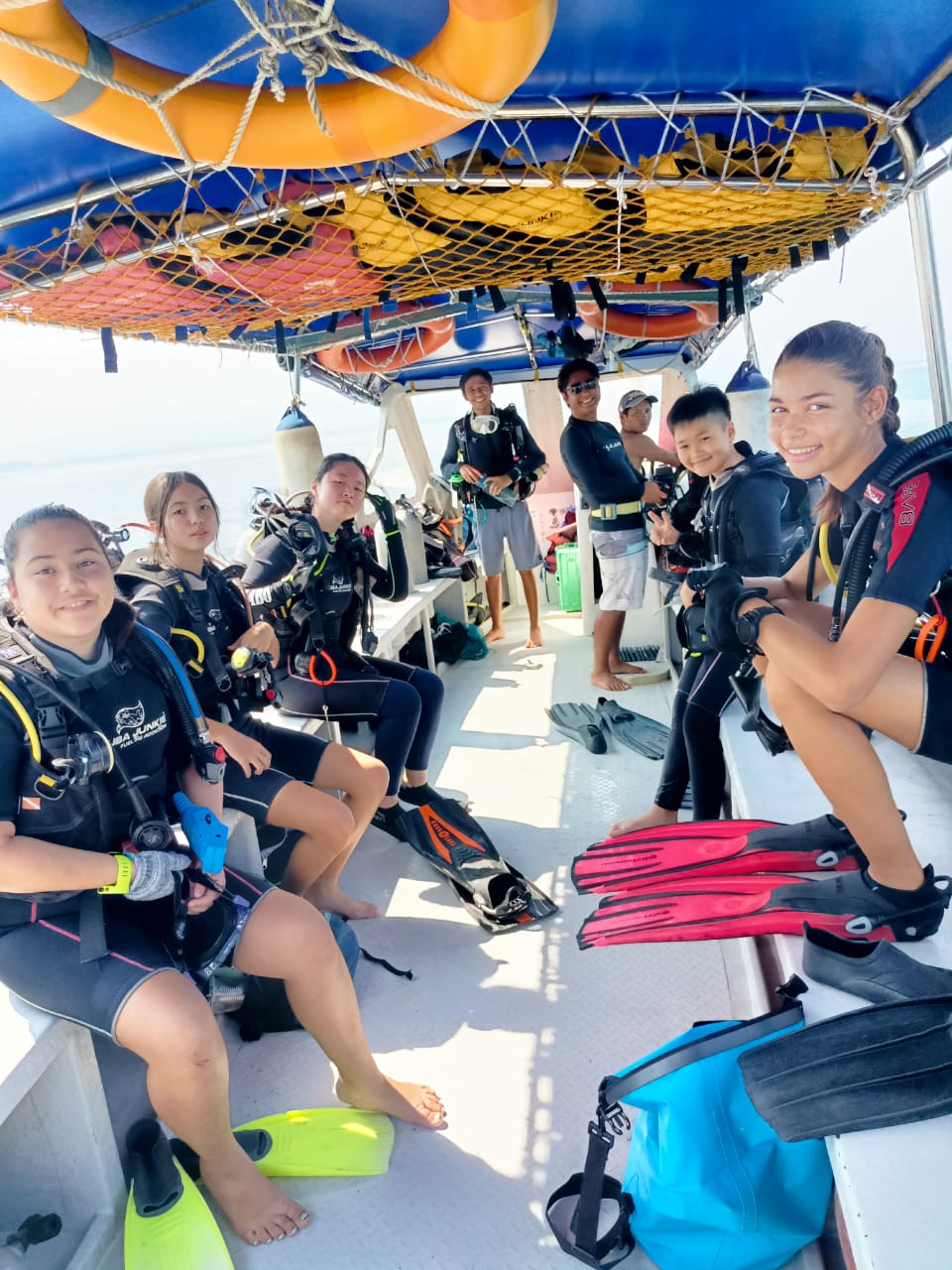 Partnering with Local Initiatives
In addition to inspiring others to play their part, Scuba Junkie has also been helping to facilitate the growth of existing passions. By partnering with PADI AmbassaDiver™ Julia Aveline Rabenjoro, founder of Bubbles of Hope, Scuba Junkie was able to host and assist with organized beach and dive site clean-ups in the local area. During these events, Julia and a team of enthusiastic teen divers get to enjoy a day of diving, cleaning and general good fun in their quest to make the local area a better place.
---
So as you can see, the "Eco" in a PADI Eco Center identifies dive centers who are actively pursuing sustainability. By opting for a dive center with the designation, divers have more control over where their money goes.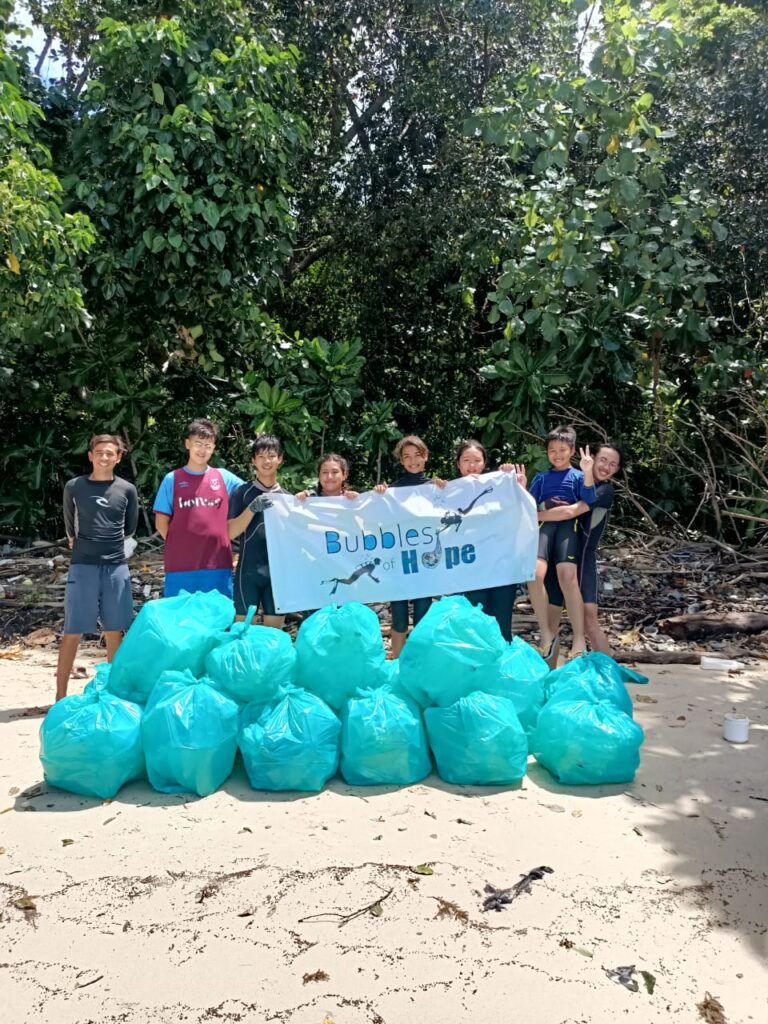 By seeking out PADI ECO Dive Centers, you can have confidence you are supporting dive centers who are trying to make a difference to the local area.
When you see a dive shop touting the PADI Eco Center label, you know it means the dive center has received PADI's stamp of approval when it comes to having a positive impact on the environment.
---
Want to learn more about PADI Eco Centers? Check out the story behind PADI's first Eco Center in Mexico. Alternatively, why not visit a PADI Eco Center on your next dive vacation? Find the right one for you using the dive shop locator or contacting the experts at PADI Travel.
---