With a third of all species threatened with extinction, sharks and rays are one of the most threatened groups of animals on the planet. To combat this ocean emergency, PADI AWARE is proud to introduce the Global Shark & Ray Census, a global citizen science program that aims to monitor shark and ray populations and to ensure they are protected from extinction.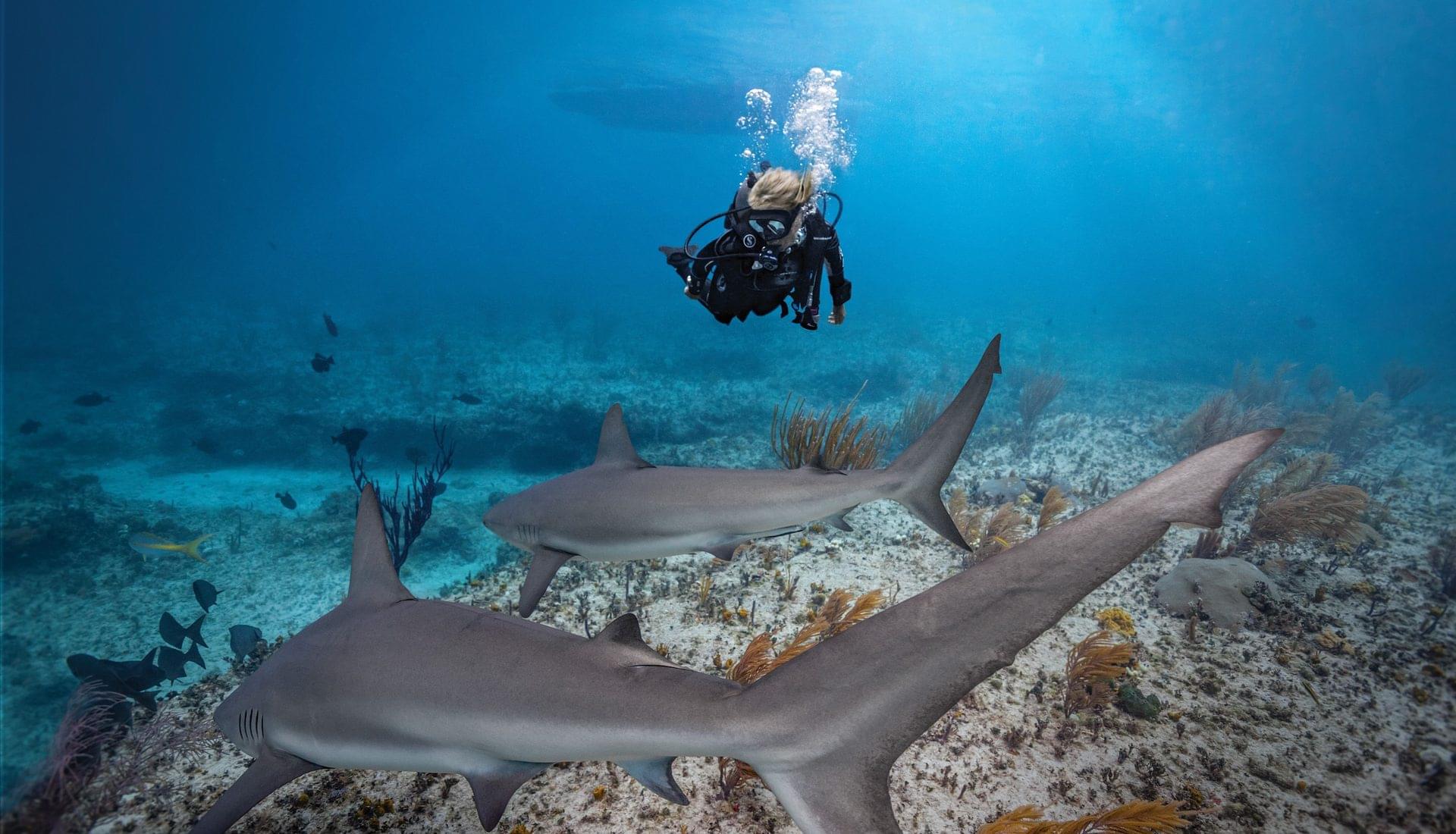 ---
How will the Global Shark & Ray Census work?
The program invites everyone in or on the water (divers and non-divers) to contribute data by logging sightings of any shark and ray species they encounter or monitoring specific sites to track population trends. Following collection, the data undergoes rigorous scientific analysis and is used to advocate for the adequate protection of vulnerable shark and ray species, thus promoting healthy populations.
The Global Shark & Ray Census data will:
Identify priority species and areas for our ongoing conservation efforts
Show trends of shark and ray populations and advance critical research
Help governments monitor and meet their shark protection commitments
Expand critical shark and ray habitat protection measures and contribute towards the development of Marine Protected Areas (MPAs)
Advance sustainable and responsible shark and ray tourism, helping to protect livelihoods and contribute towards local and national economies
Preserving indigenous culture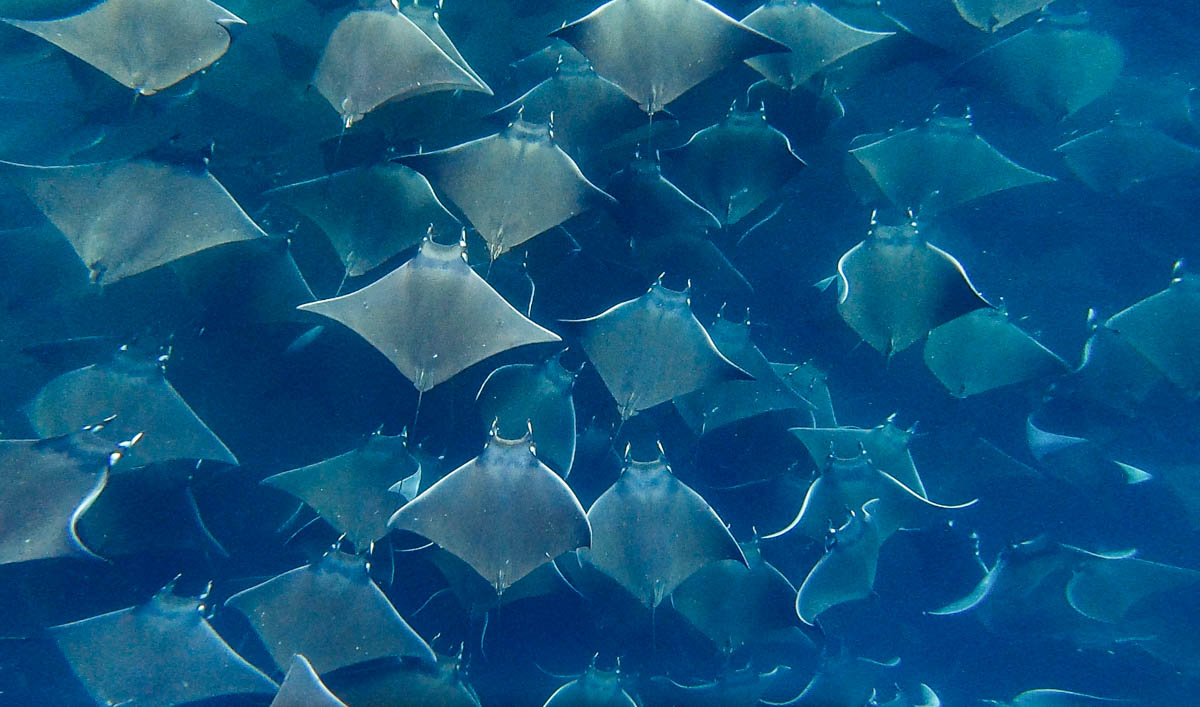 ---
How Does The New Program Support the PADI Blueprint for Ocean Action?
The Global Shark & Ray Census directly supports the PADI Blueprint for Ocean Action by aligning with its goals and strategies for protecting endangered species and expanding Marine Protected Area (MPAs). Increased data on the populations of sharks and rays can support the protection of vulnerable shark and ray species from extinction. Additionally, the location data collected through the census can contribute to the establishment and expansion of Shark Protected Areas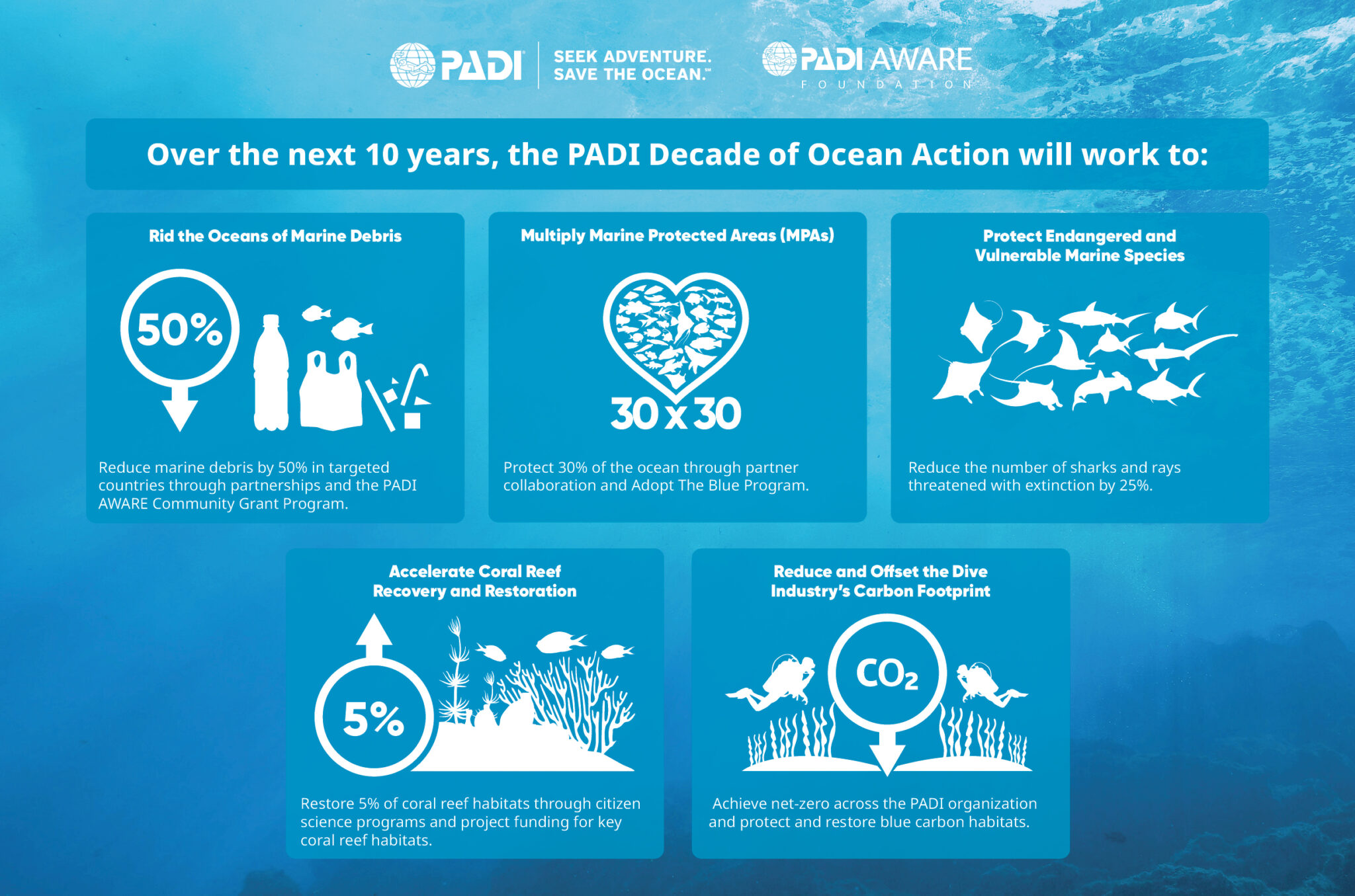 ---
Who Can Participate in the Global Shark & Ray Census?
Anyone in and on the water can contribute data for the Global Shark & Ray Census. Specifically, divers and Ocean Torchbearers are uniquely suited to taking action to identify, support, and protect sharks all around the world. Whether you are a regular ocean adventurer or enjoy an occasional day on or in the water, you can get ready to take local action for global impact.
---
PADI AWARE
Protecting sharks and rays is the heart and soul of the PADI AWARE Foundation's history and community. For 30 years, PADI AWARE has actively engaged in shark conservation. In that time, they pioneered efforts to protect vulnerable shark species, securing measures such as fishing limits and trade restrictions.
To date PADI AWARE h collectively helped secure protection measures for over 100 vulnerable species ranging from agreed fishing limits to restrictions in unsustainable trade. Despite these successes, much more needs to be done to ensure we don't allow the extinction of species that have been in our oceans for hundreds of millions of years.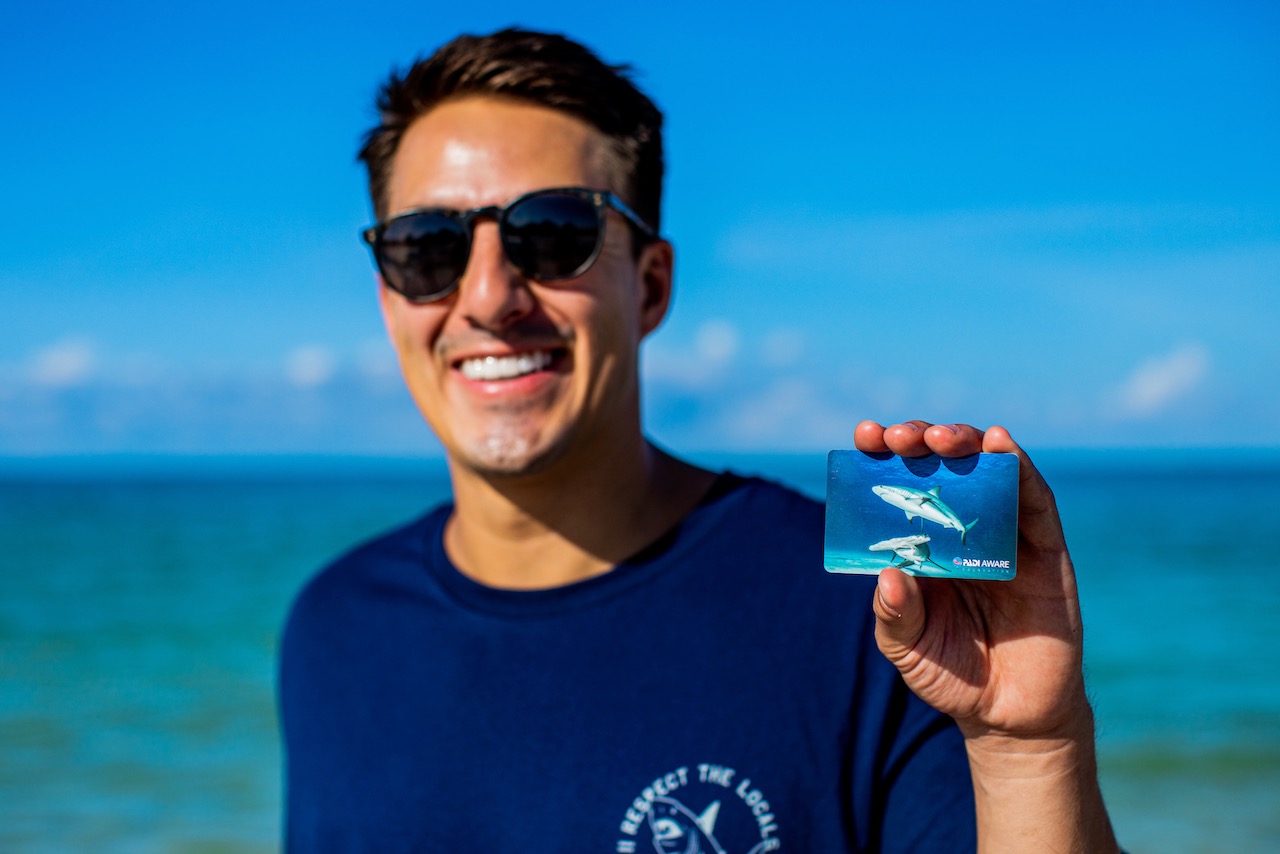 The Foundation has a strong track record in citizen science. Our Dive Against Debris program is the largest underwater citizen science database on the planet for marine debris with more that 175,000 participants taking action, and the data generated used for ground-breaking research. With an estimated emergent market of almost a million existing shark and ray tourists the Global Shark and Ray Census will provide everyone with the skills and tools to contribute directly to shark conservation efforts around the world.
PADI AWARE will continue conservation efforts by protecting species, preserving habitats, and advancing research. Looking ahead, an updated Shark Conservation Specialty Course will encourage a new wave of active participation from the dive community. Undeniably, collaboration and innovation, working with others to drive collective action and advocating for policies safeguarding sharks and their ecosystems will be key.
---
What is happening to the AWARE Shark Conservation Course?
The AWARE Shark Conservation Course is being updated and revised into a digital course. The most recent and up-to-date information on shark conservation will be incorporated and will also include dedicated sections on sustainable shark tourism, the new citizen science program and details of how you can get involved in saving some of the most iconic species on the planet.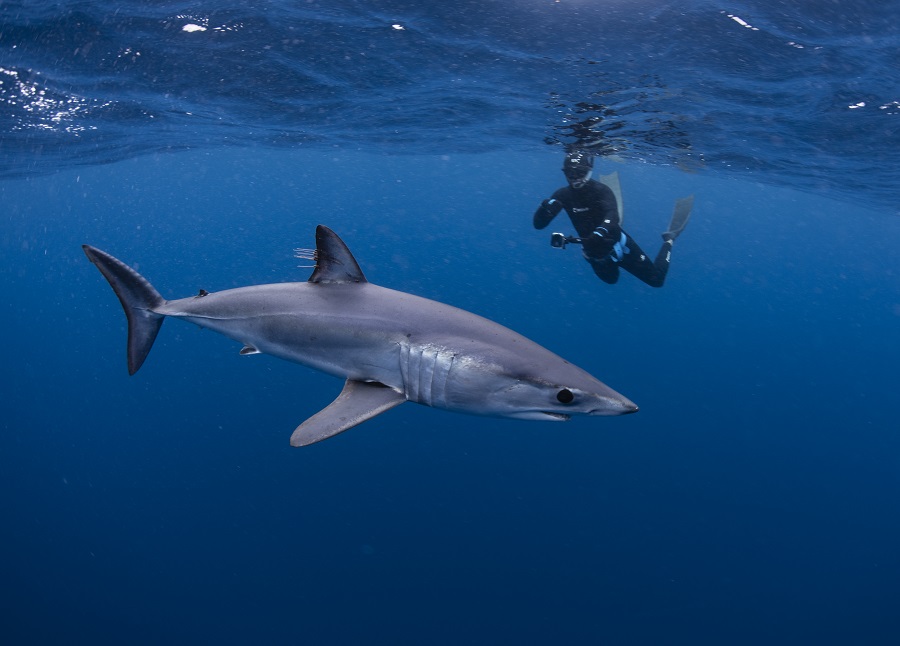 ---
Donate Today, Protect Sharks Tomorrow
The PADI AWARE Global Shark & Ray Census is currently offering a Stainless Steel Shark Tumbler in return for a USD $40 donation to support shark conservation efforts. By purchasing the tumbler, you will support this innovative new conservation program, while also receiving a reusable, environmentally friendly product.
The tumbler features a hammerhead shark design and serves as a reminder of the importance of shark conservation. All proceeds from tumbler sales go directly to supporting the PADI AWARE Global Shark & Ray Census and its mission to reverse shark and ray extinction.
---
When Will The Program Launch?
The program will be built, tested and rolled out in five phases throughout 2023 and 2024.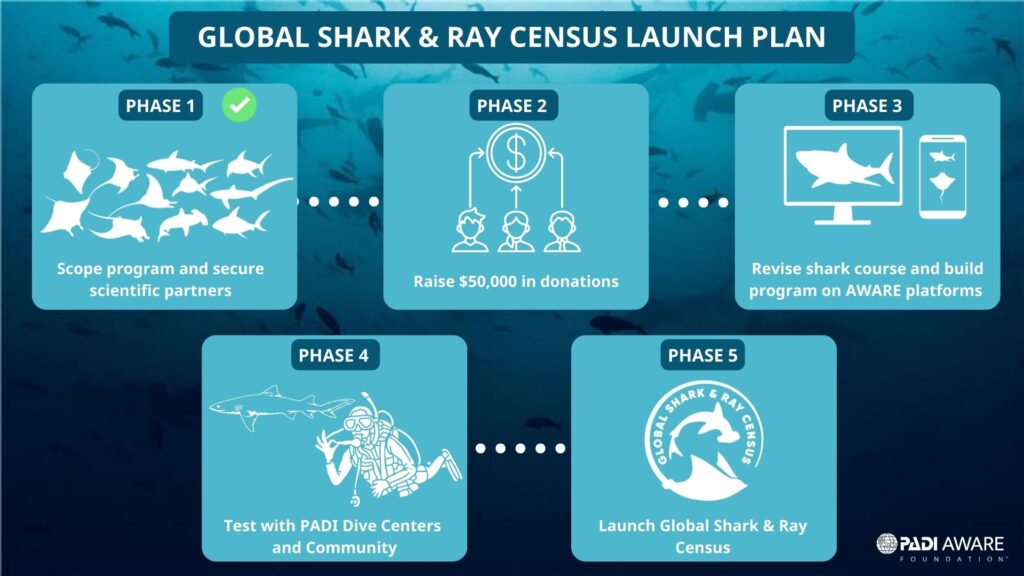 ---
Partners & Major Donors
We have a fundraising target of $50,000 to develop the data collection technology, and there currently exists an opportunity to become an official program sponsor. Click the button below for more information.
---