Four scuba instructors detail their inspirations and love for being PADI Pros.
Scuba diving instructors are as passionate as they come and many believe they have the best job in the world. Some instructors have lifelong dreams of exploring the ocean and sharing their love for the underwater world with those around them, while others started as hobbyist divers turned professionals.
---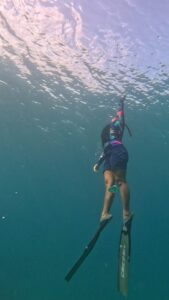 It Allows Me to Share My Passions
Each scuba instructor has their unique approach to instructing and what drives them. Some instructors, like Shonali Ghosal, are so passionate that they hold dual instructor qualifications. Ghosal, a PADI Master Instructor and PADI Freediver Instructor in the Andaman Islands loves the rewarding feeling of being a part of someone's confidence growth in the water. Whether it's safely hitting a greater depth or longer breath hold in freediving, she is along for your journey and shares how happy she is to keep learning herself to be able to share her experience with others.
"It's an extremely rewarding feeling to play a part in growing someone's confidence in the water."
Ghosal has found a way to merge her love for both freediving and scuba diving and describes her job as an instructor as a cherished privilege.
---
It Helps Me Create More Ocean Torchbearers
For Khaled Zaki, it was his decision to become a PADI Open Water Diver more than two decades ago in the Red Sea that would eventually solidify his career path. Zaki was instantly hooked on the dive life, and he not only climbed the PADI professional ladder to Master Instructor but has also become a passionate marine activist.
"I believe there is a responsibility on me to give a chance to others to become a diver and enjoy the sport and have a chance to see the fantastic marine life and underwater beauty. It's vital to protect marine life and spread the word very fast about how nice, important and fragile the ocean is."
Zaki is currently based in Qatar, and when he's not teaching new Open Water Diver students about the beauty of the underwater world, he focuses his time on protecting it through whale shark photo ID, organizing underwater clean-ups and regularly presenting at schools about endangered marine life and waste management.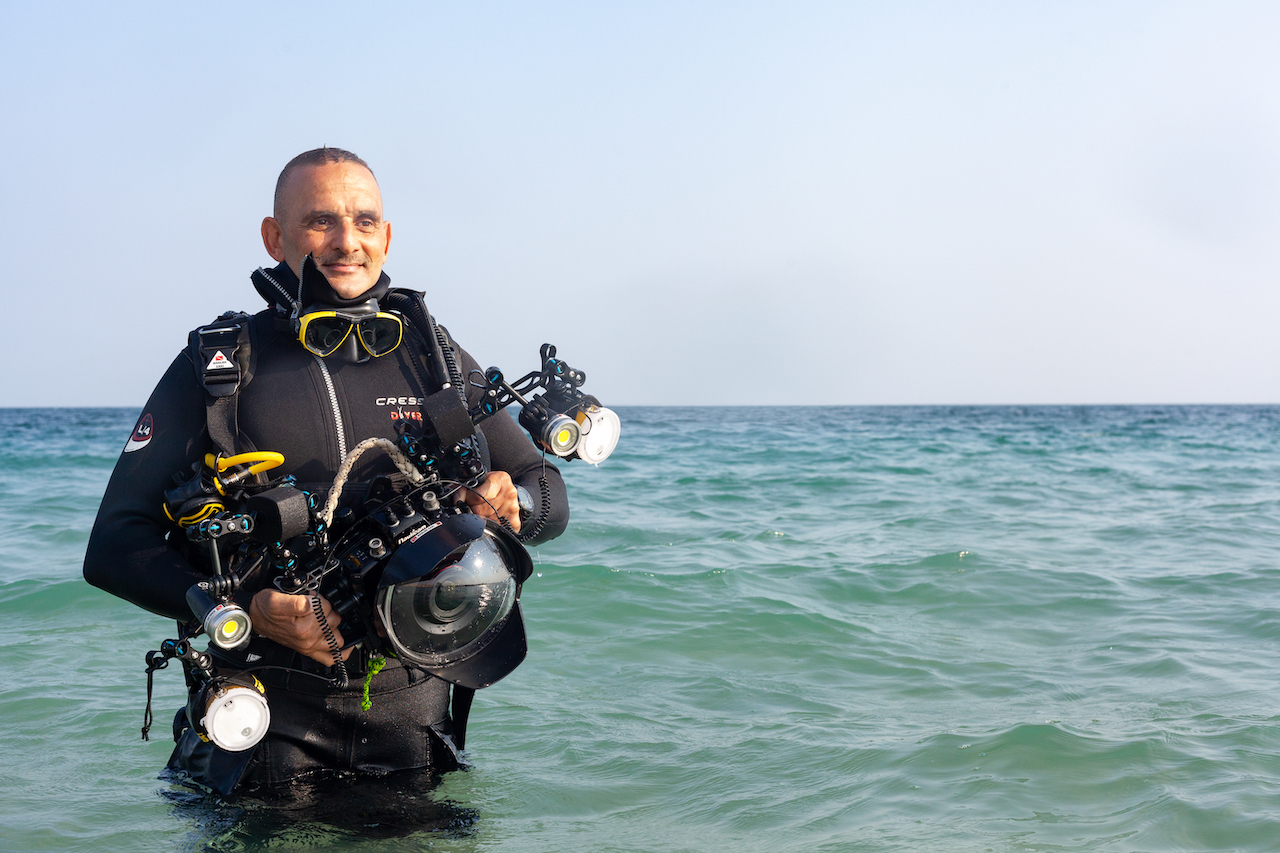 Being a scuba instructor is part of Zaki's identity and when he's not teaching or advocating for the ocean, he spends time honing his underwater photography skills. The ocean is his canvas with visual influences everywhere you look underwater, as he says, and a great tool to promote scuba diving and marine activism to both divers and non-divers.
---
It Lets Me Train the Next Generation of Divers
For teacher and certified scuba diver Nichole Danser, her path to the best job ever (becoming a scuba instructor) started in a unique way. After beginning a dive club at the school she taught at in Aruba, her students became so fascinated with scuba diving and coral restoration that she felt a necessary step in their education was to become a scuba instructor herself. The popularity of the school's dive club and the students' eagerness to be involved with coral restoration was the motivation Danser needed to take the next step.
She was advised to turn the student club into a foundation and shares it was the best advice she was given. They were able to raise money for training and equipment and she felt she could responsibly lead this group of teens with her PADI professional certifications.
"Now that I am a PADI Instructor, we are able to certify many more students because the cost is less. We are still an organization with a goal of involving more local youth in ocean conservation, but now we are able to get even more youth into the water as divers."
Danser, who is also passionate about protecting the underwater world, takes any opportunity during a course she teaches to explain the threats the reefs are facing and what's being done to create hope. She encourages divers to join her for a PADI Dive Against Debris or Reef Rescue Distinctive Specialty course.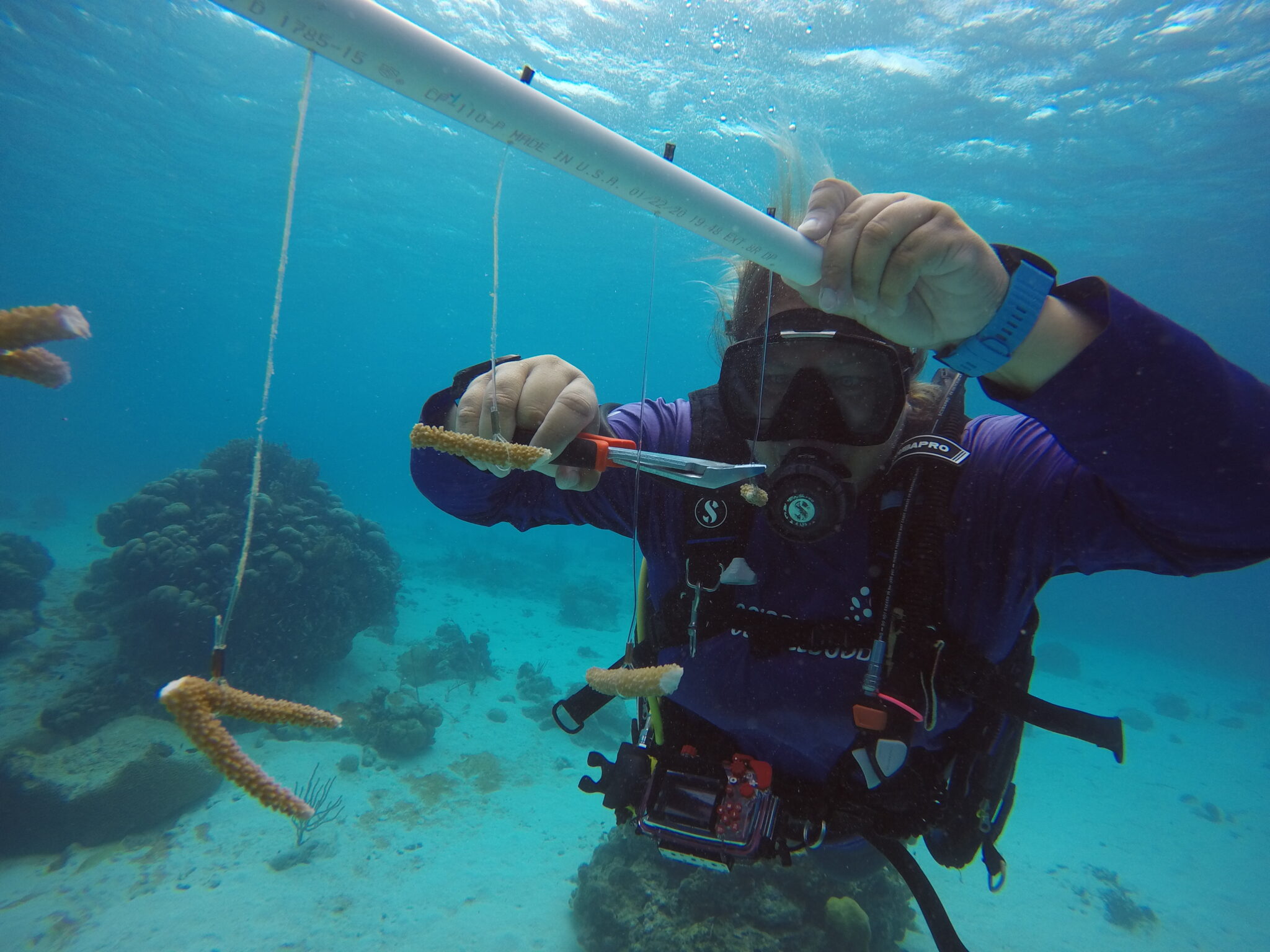 ---
It's My Ticket to See the World
For divers like Andrew Keaveny, his passions evolved. After starting his journey in the Army as part of the 82nd Airborne Division, Keaveny went on to discover his true passion, which happened to be underwater. Like many of us who were met with career and lifestyle changes in 2020 due to the COVID-19 pandemic, Keaveny quit his job and hopped on a plane to Colombia. It was there that he had his first Discover Scuba Diving experience. Within weeks, he became a certified Rescue Diver, and in two months, he earned his Divemaster. Fast-forward to 2022 and Keaveny was set to embark on a sailing expedition after repairing his father's sailboat, but on its maiden voyage, the boat's engine blew a piston and ended the trip just as he was getting started. He spent the year working instead, becoming a dive instructor to save up money to replace the sailboat's engine.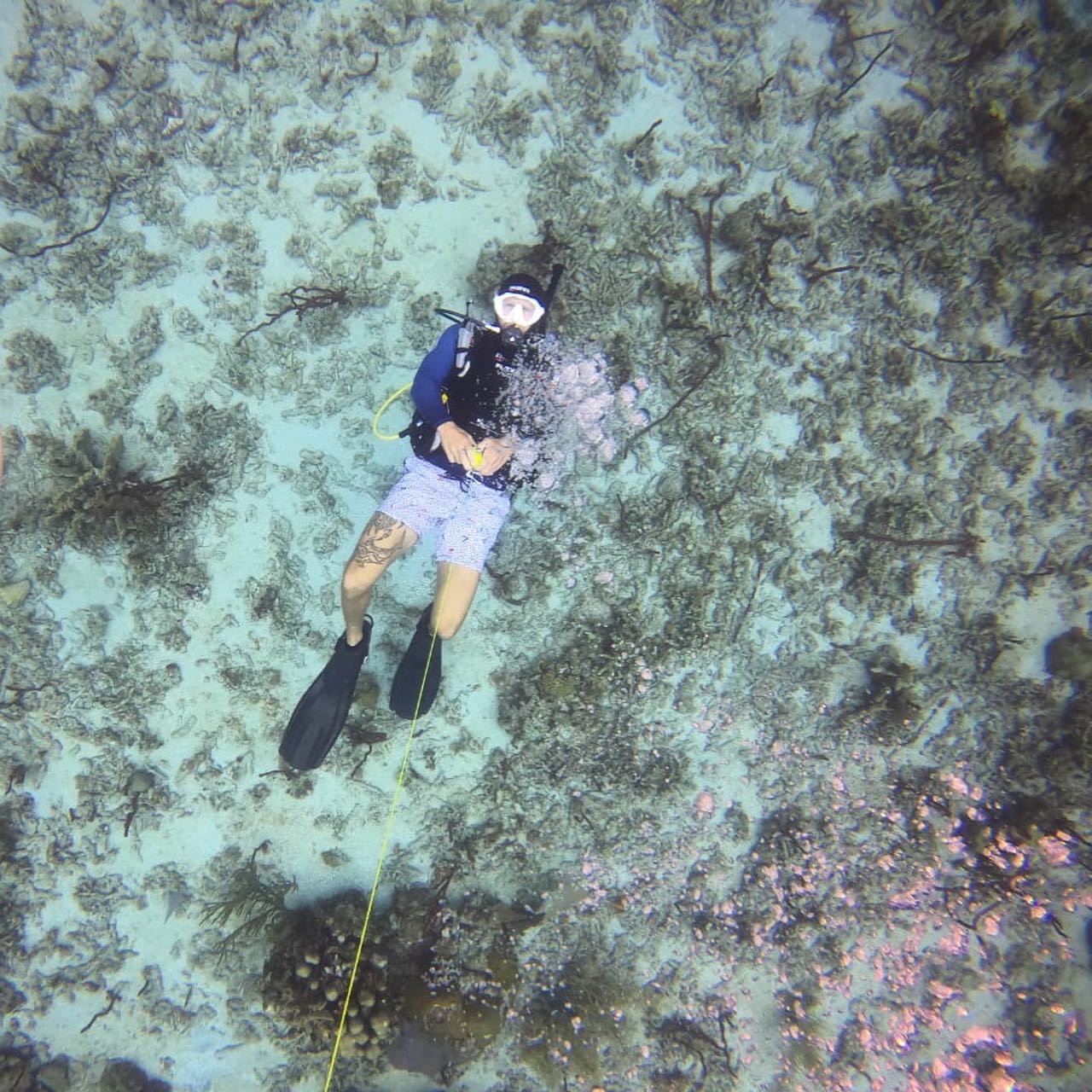 In his own words, "When life throws you down, take some time to stand up, but always stand up, the world is waiting."
Keaveny hopes to inspire others through his YouTube channel while he continues preparing his boat for circumnavigation this summer. He hopes to offer private scuba tours for anyone who is willing to help him find his way around the world.
"If you feel like you're drowning in life, and you need to feed your soul, do it, don't hesitate. Scuba diving can open up the world for you. After all, water is the only way the entire world is really connected, our route to each other."
---
Scuba instructors share a passion for the ocean and introducing the underwater world to others, yet each instructor has their own unique perspective. This speaks to the diversity among PADI instructors and how each scuba instructor can share expertise in PADI's teaching while bringing their own, individual interests to each course, whether that's incorporating freediving, underwater photography and ocean activism. It's easy to see why being a scuba instructor is one of the best jobs.