Maritime archaeologist is a scuba diving job that explores archaeological remains in or near the water. Marine archaeologists piece together information about humanity's past by diving wrecks, harbours, lakes, etc. Sarah Linden is a maritime archaeologist and PADI Instructor. We asked her to tell us a little about her job and her background as a diver.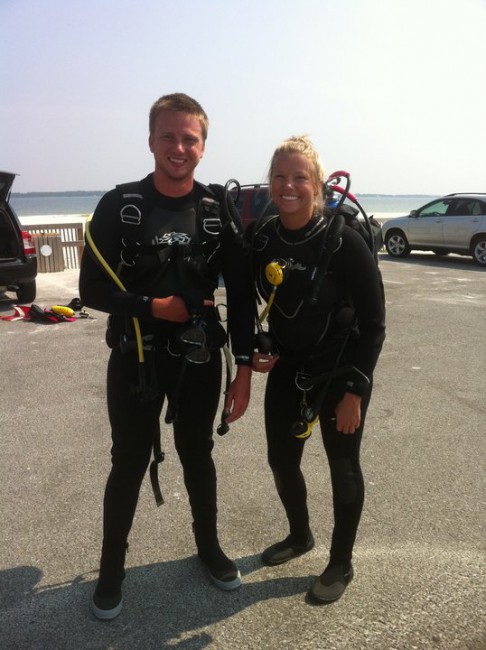 What inspired you to become a diver?
During my sophomore year at Texas A&M University, I took a different route to the bus stop one afternoon after class. Sort of lost, I happened to walk past the Nautical Archaeology Program building. I couldn't believe how awesome/interesting that sounded so I walked in and started reading all of the posters and displays in the hallway. I read about shipwrecks in the Mediterranean, Europe and even here in the United States. I was fascinated!
By the end of that week, I was registered for the next semester's undergraduate Nautical Archaeology course and was signed up for the PADI Open Water scuba course through the university. I haven't really looked back since!
Why did you become an instructor?
I decided to become a PADI Instructor for a few reasons.
To enhance my resume/CV as an archaeologist because I would be able to provide potential employers the ability to train their staff/volunteers/students in house.
To also work as a dive safety officer giving me another possible employment opportunity.
To make extra money on the side and to give me an alternative way to make a living if I needed it.
Each of these reasons contributed to my decision, but more than anything I had made achieving my instructor rating a goal while in graduate school and I wanted to complete that goal.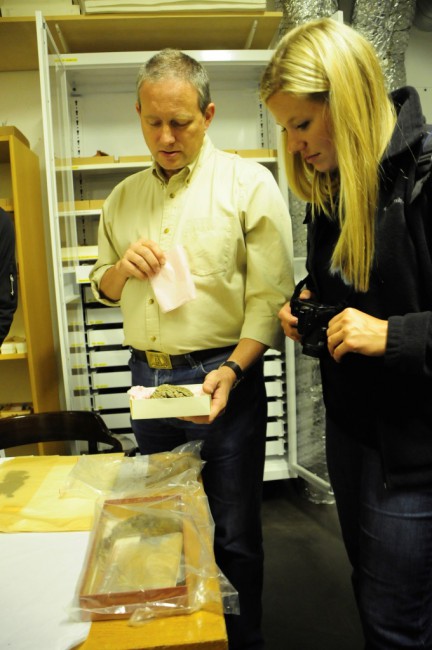 What is a day in the life like for you as an underwater archeologist?
Archaeology projects vary quite a bit based on location, conditions and what exactly you are working on. Sometimes you stage from a location on land and other times you are living aboard a vessel for a few weeks. When out on a project or during a field school, we wake up extra early to get started due to the favorable weather conditions early in the day. We usually meet, get the boats ready and discuss the objective and work tasks for the day.
After making sure all equipment needed is functioning and packed on board, we head out on the water to the site or to survey. We usually dive in teams with each team directed to perform a specific task. There are long days out on the water, but they are so exciting and so much fun.
What do you think are the most important personal characteristics to have a job like yours?
In maritime archaeology it's important to have an innate, consistent curiosity about people and culture, a desire to do a thorough, detailed job, to always spread the word and share your findings with the public and above all else….PATIENCE. Doing archaeology is a slow-paced process, but with great reward.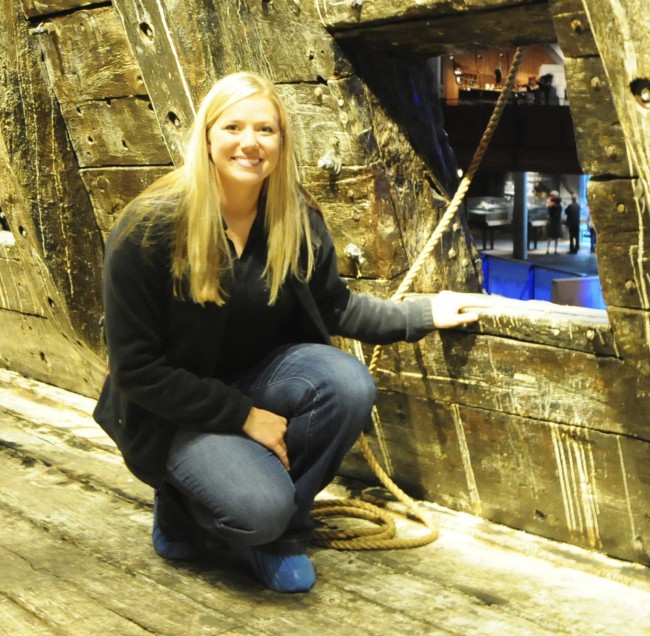 Other things a diver should have on his/her resume?
On the route to become a professional maritime archaeologist, most people earn their M.A. in archaeology or anthropology. Other important skills include gaining as much dive experience as possible in a variety of environments and becoming familiar with different types of remote sensing equipment. Marine archaeological projects take place in dark, low visibility water, and the majority of commercial maritime archaeology includes survey projects, so you need to be familiar with remote sensing equipment and interpreting the data.
How has your PADI training benefited you in your career?
My PADI training has been a key factor in my success as a maritime archaeologist. I received my first breakthrough job working with Global Expeditions Group out of Sarasota, Florida. There were a couple of other potential candidates in the running, but the fact that I was a PADI OWSI placed me at the top of the list.
I was hired to help develop and create a new live aboard experience for teenagers centering around shipwreck archaeology in the Baltic Sea and throughout Sweden. I spent three weeks traveling around Stockholm and along the Swedish coastline diving on amazing shipwrecks, exploring the Vasa and Kronan museums, meeting Swedish archaeologists and collecting data on the culture and attractions. I spent the next few months writing and developing a maritime archaeology academic survey course based on the research we completed there. We are now gearing up to run our first maritime archaeology ActionQuest program this summer back in Sweden! Watch for news about this developing program at actionquest.com or on ActionQuest's Facebook page.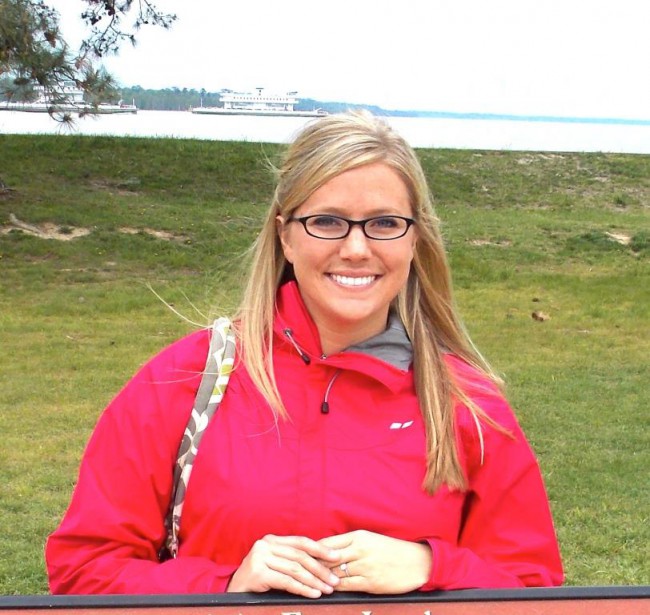 Any interesting stories or advice you'd like me to include for divers who aspire to be a maritime archeologist?
Definitely gain as much experience in dark, tough diving conditions as possible. I've lost count of the amount of dives I have, but I can definitely list off the ones with good visibility as they have been so rare!
While in my undergraduate field school, I helped one of the graduate students work on his thesis project by helping record a 19th century side-wheel steamship in a river in Alabama. The flooring in front of the area where the engine controls are located is covered in linoleum that is padded by layers of newspaper laid underneath. I was instructed to record as much information as possible found on the small areas of newspaper that were showing in areas where the linoleum was gone. It was pitch black about 30 feet under the river in that area of the ship and I sort of hung upside down with my flashlight recording as much as I could read in the tiny shreds. I took the information and headed to the library later that evening. I found the exact copy of that newspaper in the archives, a New York Post from 1896. The woman in the headline that day was a very influential suffragette in the fight to gain the right to vote for women. I found her obituary from the 1940's and read everything I could find about her. I couldn't help but think how cool she would think it was that over 100 years later a young girl learning to become a maritime archaeologist discovered her story from a shipwreck in a river in Alabama.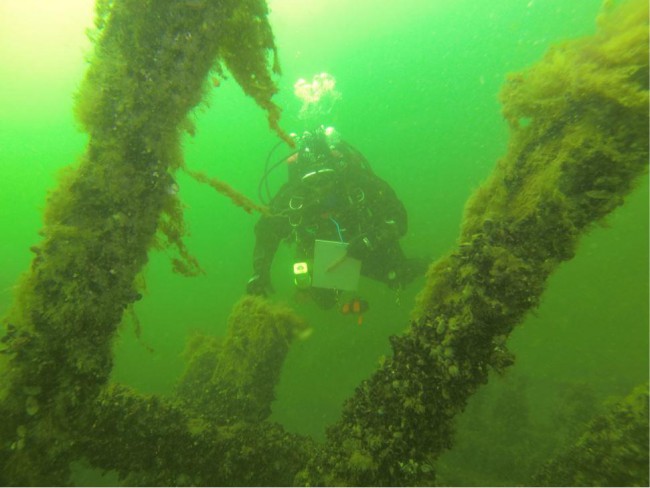 While working in Sweden last summer my co-workers and I dove on many wrecks to determine if the conditions would be appropriate for exploration and training for students. One of my favorite wrecks was a site called the Riksapplet (Royal Apple) which sank in 1676 in the Stockholm Archipelago. In the early 20th century the wreck site was blown up in a test detonation project and the amazing ship now resembles a game of "pick-up sticks" all over the seabed.
Even though the ship is no longer intact, I found the site fascinating for all of its hidden treasures… 17th century artifacts. I slowly drifted over the site and found cannonballs, the entire anchor rope still coiled in what would have been the ship's hold and my favorite, an intact jar that at first glance I assumed was some sort of ceramic pottery, but on closer inspection turned out to be wooden with very interesting details. A few days later when we were back in Stockholm and visiting with Dr. Fred Hocker from the Vasa Museum, I asked him about these "wooden" jars I believed I had seen. He led us to a display in the museum where identical jars were on display that had been found on Vasa. For an archaeologist, its things like this that tickle your fancy!
What underwater critter would you like to see that you haven't already?
I really want to see a Sunfish!
What is your favorite place to dive?
I haven't been able to travel a ton for diving just yet, but my favorite dive so far was in Cozumel with my younger brother, Matt. The visibility and underwater life was incredible and has yet to be topped!
Awesome quote about diving from Sarah:
One of my favorite parts of diving is how it brings people together. Through diving I have become friends from all different places, ages and backgrounds. No matter where you go, find a dive shop and you can make friends!
Interested in becoming a PADI Pro so you can live the dream?
Read other interviews with PADI Pros who #livetoscuba.