| | |
| --- | --- |
| | |
| Stuntwoman and PADI Course Director Szilvia Gogh | |
| | |
In honor of International Women's Day (March 8th), PADI is spotlighting several women who have made important contributions to the sport of diving and introducing Women's Dive Day, a series of dives and events to take place around the world on July 18th, 2015. To kick things off, we recently spoke with Szilvia Gogh regarding her role and the importance of women in diving.
Szilvia Gogh is a true Renaissance woman in the worlds of diving and adventure. She's acted as a water safety expert on television series ranging from Desperate Housewives to Dexter and as a stuntwoman in several notable films, including Big Miracle, the Green Hornet, and Piranha 3D. She's written several travel-related articles, designed her own jewelry collection, and started Miss Scuba (www.miss-scuba.com), which aims to bring women together from all over the world who share enthusiasm about diving, travel and adventure.
Szilvia started diving in Hungary at the age of 13 and went on to become one of the youngest females ever accepted to the PADI Course Director program. As a PADI Instructor, she has certified over 1,000 divers during her career.

As one of the youngest females ever accepted to the PADI Course Director program, can you share what drove you to pursue that distinction and what first attracted you to diving?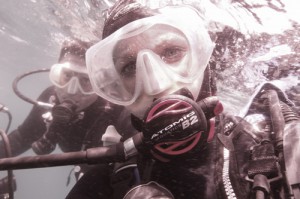 I grew up in a landlocked country, Hungary, with lakes and rivers. It for sure was not the pretty fish and reefs that attracted me to diving at first. I know it sounds silly, but it was the peace and quiet. Nobody talked to me, nobody told me what to do and, after some minutes underwater, I would always feel relaxed. Breathing underwater was and, in many ways, still is my meditation.
What drove me to become a PADI Instructor and eventually a Course Director essentially were the people around me constantly saying "You cannot do that." My reply always was: "Just watch me!" I remember, my grandpa used to say "Just watch the Jacques Cousteau movies. That is so much less dangerous than breathing underwater." But I did not want to watch his movies. I yearned for writing my own story, directing my own movie, and fulfilling my destiny.
What do you feel are the most important challenges and opportunities facing women in diving? How can we get more women in the water and involved in the dive community?
I see great opportunities in female dive travel that offers more than just diving. With my company www.miss-scuba.com, I have organized some women only and some "female friendly" trips in the past that encompassed several adventures in a luxurious environment. "Female friendly" simply means that single woman can join us without the fear of being harassed, but boyfriends and husbands of our girls are welcome to join.
The biggest challenge is time management. And that is also the key. My commitment to myself this year is to find balance between scuba diving professionally, my family, yoga, travel, www.miss-scuba.com, my jewelry company, and "me time."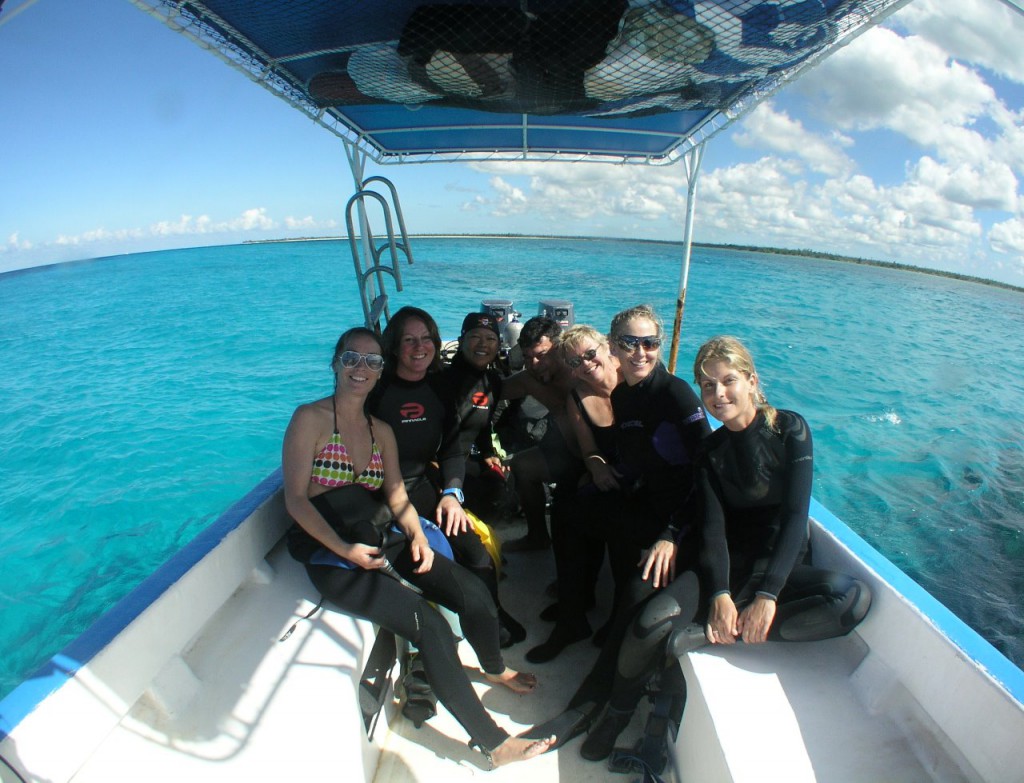 You have offered "female friendly" PADI Instructor courses in the past. Can you share some of the feedback from those women divers? What inspired them to take the course, and how was your experience in sharing the sport with them?
During a previous Instructor Development class, I had five female candidates, including the two daughters of the dive center. These two girls have been diving for about 15 years. What inspired them to become PADI Professionals, I believe, was that they saw me live out my dreams. I get to do what I love and, to me, this means everything. My job is to change lives and to open a new world to those who sign up to learn scuba dive. After learning to scuba dive, people are never the same. It truly changes lives. I love empowering people, in general, but women in particular. I lead by example and always remind them that, if I can do it, they can too.
To learn more about Szilvia Gogh and her work, please visit www.szilviagogh.com and check out www.miss-scuba.com to get involved with this online community of women divers, travelers, and thrill-seekers.
To get involved with Women's Dive Day, please send an email to womendive@padi.com for more information.